Life On the Spectrum – Grand Hand Gallery  (July 13th 2023)
Precious – Grand Hand Gallery  (June 2023)
Fox Den Gallery – Group and Solo Show Opportunities
Happenings
 Echoes of Tradition A harmonious fusion of Jazz, Latin, Modern , Native American & Hip Hop Dance and Music
The Art of Drag – LUSH Lounge and Theater (November 3rd 2023)
Heal and Chill – Midtown Global Market  (June 3rd 2023)
Seed The Legacy Dream Space – Multimedia Project on hope for the future (Ongoing)
Projects and Programs
Mississippi Management and Watershed Organization Project – Water Quality
Project Management Training Program
Maker Space Project – Creating Art Rooms
Artists Delivering Trauma Sensitive Curriculum
Intern Program
Trash To Treasure Collection
Our Art
Paint To Process – ACW Art Community on Discord
On Location Drawing Co-op
Club Critique
Noble Truths – Studio Visits
How Does Art Change YOUR world? – Send in your video
Stand With Artists Project (SWAP) – Buy and Sell Art
Affinity Groups
ACW Climate Change
Glitter Renaissance Group – ACW Young Adults 2022/23

Volunteer Opportunities
Importance of volunteering
Social Media Initiative
To be considered an active ACW member you need to volunteer for a minimum of six hours a year. There are many different ways to be involved in ACW as a volunteer and many of them pay small stipends. We are a collective so we rely on everyone to do their part in some way. You can choose a variety of ways to participate. Below are a few of the ways you can help out.
Install and uninstall
Working a welcome table
Researching grants
Graphic design work
Photography services
Contact: info@arttochangetheworld.org
The Fox Den Gallery is another place to get volunteer hours. Reach out to francesbates22@gmail.com if you want to help out at our gallery.
ACW Archive
Exhibitions
Life On the Spectrum – Grand Hand Gallery  (July 2023)
Precious – Grand Hand Gallery  (June 2023)
Age of Age – Homewood Studios (July 2022)
Art at the Heart – Mojo's Coffee House and Gallery  (June 2022)
Blood On the Pavement – Northrup King Building  (May 2022)

Fox Den Gallery  – Solar Arts Building (Ongoing)
Fox Den Exhibition Archive
Happenings
The Art of Drag – LUSH Lounge and Theater (November 2023)
Heal and Chill – Midtown Global Market  (June 2023)
Seed The Legacy Dream Space – Multimedia Project on hope for the future (Ongoing)
Summer Party / Longevity of Influence Award (July 2022)
Euphoria – Capri Theater (April 2022)
Arts District Palette (ADP): Where Neighbors and Artists Mix (2021)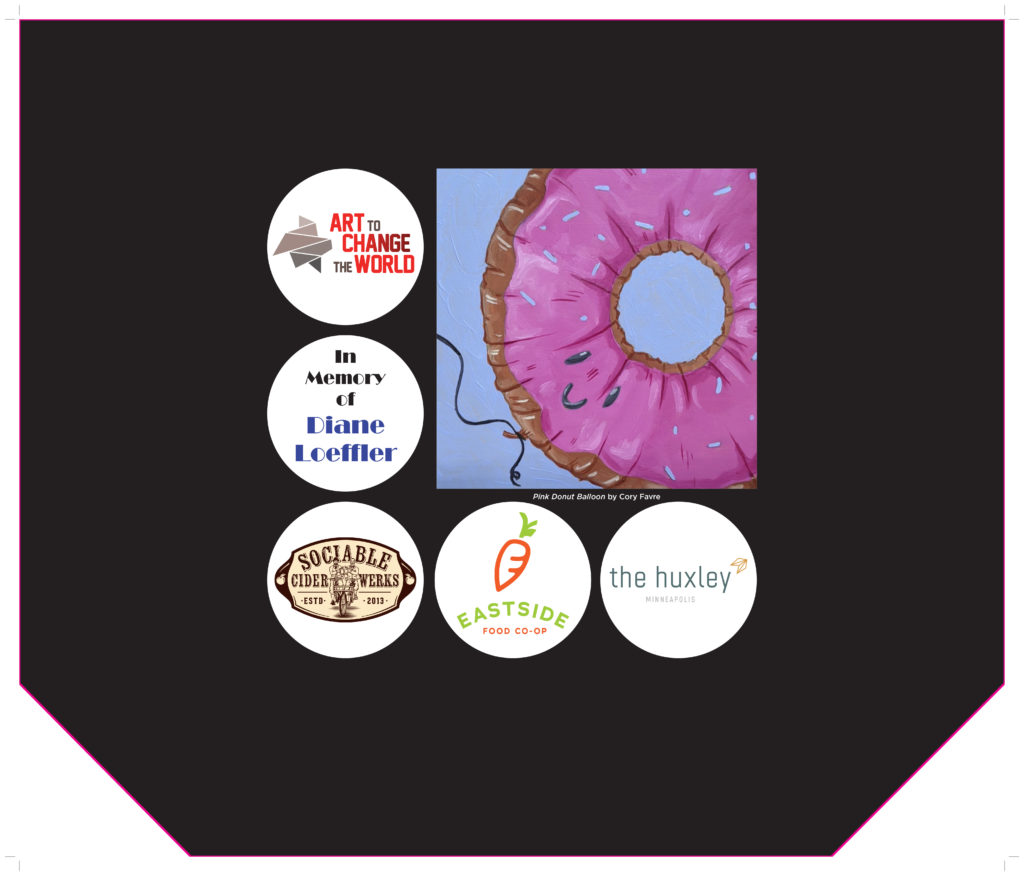 FREE Private Tour with Zoran Mojsilov (May 2021)
ACW OLLI Seminars (Spring 2021)
Watch Event: Tuscaloosa (February 2021)
Partnering with AM950 (2020-2021)
Watch Event: Dodging Bullets (July 2020)
Covid Chronicles – Virtual Activities
Holiday Light? Holiday Dark? – California Building (November 2019)
See. Say. DO – Squirrel Haus Arts (October 2018)

One event, over 700 attendees, nine performances, 7 workshops, 20 artists, 20 expert voices. All participants were paid $250.
Twenty established and emerging artists and their topic expert team members created social and environmental justice works, transforming the cutting-edge art space Squirrel Haus Arts in South Minneapolis into an inviting and amazing universe which draws the visitor into a thought provoking, interactive journey with the intent of inspiring action in our community.
Topics include Recovery, Gender/Sexual Equality, Disability, Water Quality,Wellness, CTSD, Compassionate Conversations and Labor/Union issues.  Teams learned from all the "voices" as they built the art objects and workshops.
What is an Authentic/Expert Topic Voice?
Projects and Programs
Mississippi Management and Watershed Organization Project – Water Quality
Project Management Training Program
Maker Space Project – Creating Art Rooms
Artists Delivering Trauma Sensitive Curriculum
Intern Program
I.C.O.N.
– Domestic Violence Healing Project (June 2022)

Workshops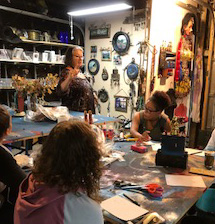 Layl McDill: Polymer Clay Workshops
We seek artists who would like to participate in studio visits from small groups of Area Learning Center Students.
Contact Barbara Bridges: drb@bridgescreate.com
---
Here's to the Crazy Ones