Ari has a Critique
Click to enlarge pictures
Aristoteles Carbajal <aristotelescarbajal8@gmail.com> is our youngest ACW member.  They have a unique style and voice.  Listen:
---

Pop Up Palette Party   Arts District Palette: Where Neighbors and Artists Meet
Sociable Cider Werks
Read More about the Project
Click to Enlarge Photos
---
Photos by JoAnnKirkman
---
Preparing for the Lobster Chowdah  Thank You party for our major donors.  Seafood flown in from Maine from Mclauglin's  Seafood located in my birthplace of Bangor, Maine.  https://mclaughlinseafood.com/
Great Thanks to Deb and Natalie.  It took us almost 4 hours to shuck, pick and chop. You can do the math… I would have been sitting there for 12 hours! They look a little intimidated by the crustaceans!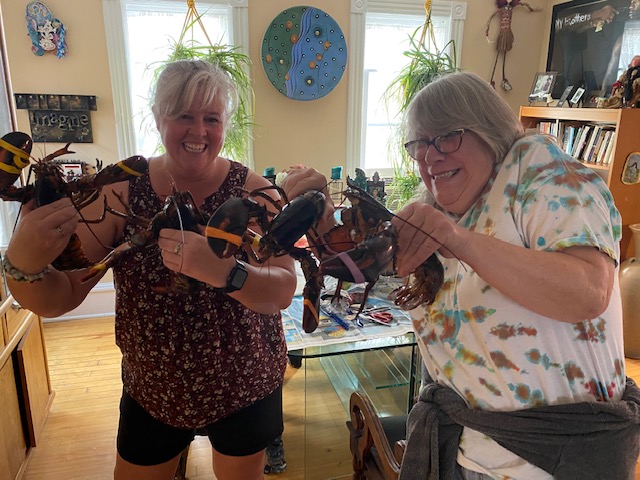 Click to Enlarge Pictures

Click to Enlarge pictures
Photographs by Barbara    Click to Enlarge pictures
Photographs by Lynnette Black
---
$200 Donor and Task Force Thank You Party  June 2021
Unique Wood Fired Pizza Party  from an oven created by renowned tile artist Josh Blanc.  https://claysquared.com/

Click to enlarge pictures
---
On Location Drawing Group   June 19,2021,  Como Community Garden
Click to enlarge

---
Art-A-Whirl at the Fox Den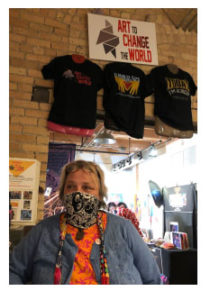 Lucy Schroepfer serving as project manager of the Art A Whirl Solar Arts Fox Den event.
ACW artists made over $2500, earned 5 new members and met over 1000 new people
who have now heard about Art To Change The World. Thanks Lucy!!
Click to Enlarge
---
CREATING COMMUNITY WITH ZORAN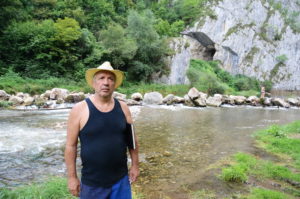 FREE Private Tour with Zoran Mojsilov May 22, 2021 3:00-5:00
Meet Up at,  77 13th Avenue NE, Suite ,  Minneapolis, Minnesota 55413
Zoran will make remarks at 4;00 with Q and A following.
Optional dinner following at Bunny's.   Read more about Zoran:  https://www.arttochangetheworld.org/private-tour-with-zoran-mojsilov-may-22-2021-3-5/
Click to enlarge.
---

CREATING COMMUNITY AT Arts District Palette is an ACW project focused on developing relationships in our NE Arts District community.  Partnering with NEMAA , The Northeast Minneapolis Arts District, The Northeaster, The Huxley apartments,  and Sociable Cider Werks, ACW will develop May Day welcome swag bags stuffed with 20 artists' works, gifts from local businesses and an invitation to an outside pop-up art event in August where the new NE residents and artists will mix socially distanced.
Installing the 224 Works of Art!  Click to Enlarge
---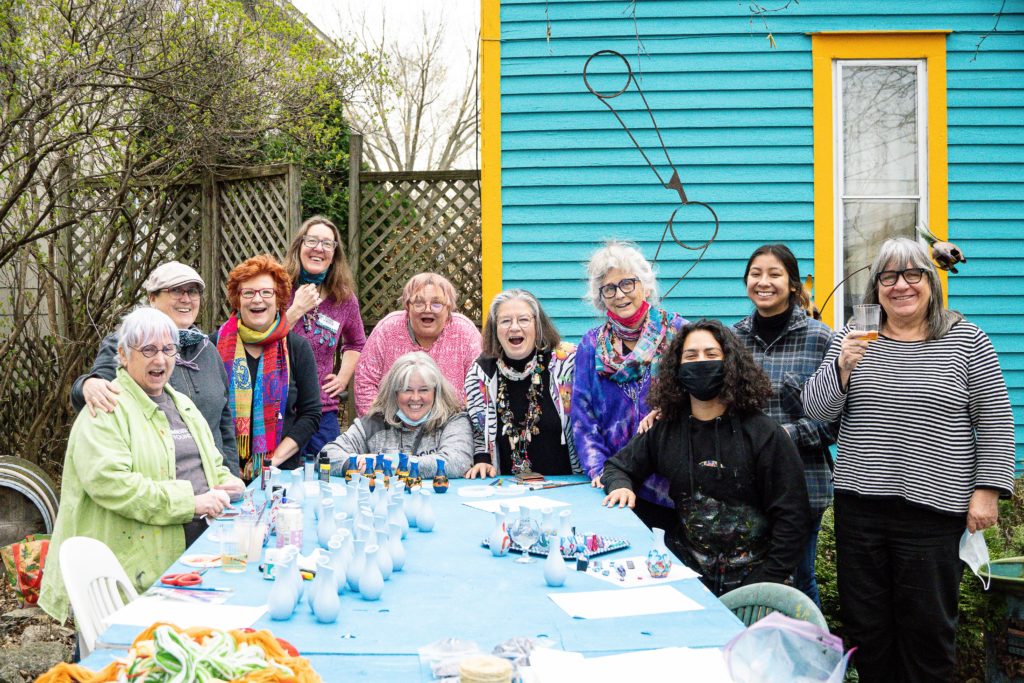 Creating ACW gift for Huxley Swag Bags

Click to enlarge
---
Huxley Team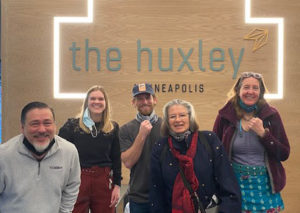 Tim, Brooke, Alex, Barbara and Layl
---
Susan, Catherine, Layl, Natalie and Barbara planning the Pop Up Show and Installation.
Click on pictures to enlarge
---
Gathering the Welcome Swag Bag Bag coupons
---
ACW members at Work and Play
---
Devin Larkin Photo Shoot preparation on April 18th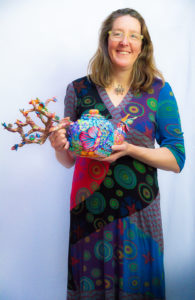 ---
---
---