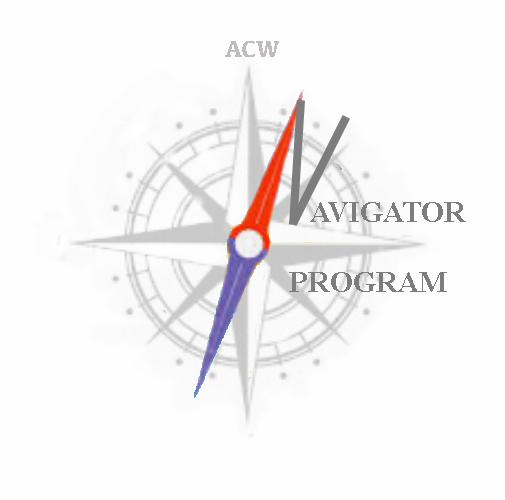 Guides and Wanderers!
Wanderers to the world of ACW need YOU as their guide. You've been with ACW long enough to help them discover how we can help them use their talents and bring their ideas to realities, making change in their lives and in the world.
It only takes a little commitment and a few steps!
To be a guide, email Barbara that you're interested. info@arttochangetheworld.org
Guides' Responsibilities:
1)    Find out what your wanderer is interested in and why they joined ACW. What are their short term and long term goals? (donation, community involvement, fellowship, exhibition, museum-focused, music, theater, etc).
2)    Email a few times (check in) and commit to no more than one meeting in person if necessary/preferred. Share what you do and what you've learned and what you enjoy and know about ACW. (how to navigate the website, Discord, facebook page, and info on being on the task force or Glitter Renaissance, and how to write a project proposal, if necessary, which is a document on our website). (It's just a matter of pointing out WHERE these things are and that they are available to them, you don't have to be fully familiar with all these programs yourself, but can point them in the right direction to whom to ask their questions).
3)    The goal is to get them to the right intersection to which they came whether that's a project/committee/group and help them discover the benefits of the organization and what works best for them. It's also an opportunity for us all to meet more members in our organization and build a more welcoming fellowship.
4)    If they don't want to be an active member at this time, it's okay. We just want to make sure we are serving all our new members and they know what we have to offer them and what talents they might be able to share with us. Together we are stronger!
5) Train them to be a guide for others joining, if necessary. You can have as many wanderers as you can handle. Most won't need more than an e-mail or two from you.
Training for the guides.
What the guide needs to know to tell the wanderer about ACW:
They can put their work on SWAP for sale (3 images) as soon as they purchase one item or activity.
What comes with the different membership levels (200+ Annual party, 500+ lobster fest).
How many volunteer hours they need to complete in order to get paid for a project that paying year (6).
What the task force does and if they want to be a part of it.
Where to go to find out how to submit a project proposal.
What committees/groups we have that they might want to be on, ways of interacting like Discord, social media, gatherings, happenings, social events, the younger group Glitter Renaissance, and point them in the director of the leader of those groups for more info. (Glitter-Frances, Discord-Alkemy, Music-Greg, Exhibitions-Katie, all general questions-Barbara).
If they ask a question you don't know the answer, ask Barbara or look on the website.
More specifics about ACW (that model of the board, committee, director, assistant director, community development coordinator)
Everything Barbara puts in the welcome members email.

Quick Steps for Exploring the Website:
1 Scroll down on the Landing Page and meet many of the members.  https://www.arttochangetheworld.org/mission/
2.Go to Events and Projects and open and review each project  https://www.arttochangetheworld.org/events-b/
3. Go to Data for all the forms and information you need!  https://www.arttochangetheworld.org/data/
4. Click Calendar to see what is happening day by day.  https://www.arttochangetheworld.org/calendar-events/