2023
June: Pride Exhibition
Body image themed art show for Pride month done by LGBTQIA2s+ artists.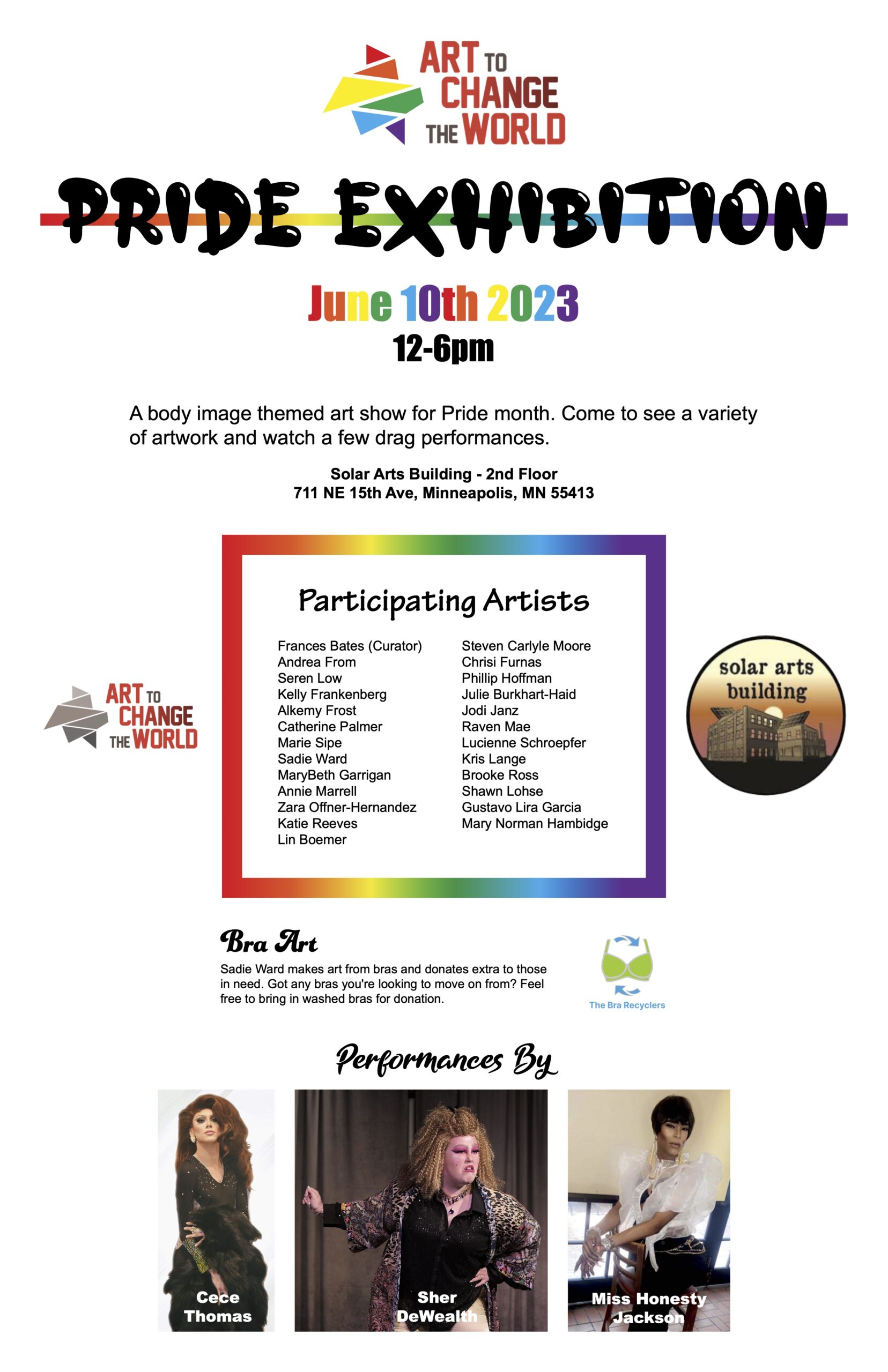 May: Art-A-Whirl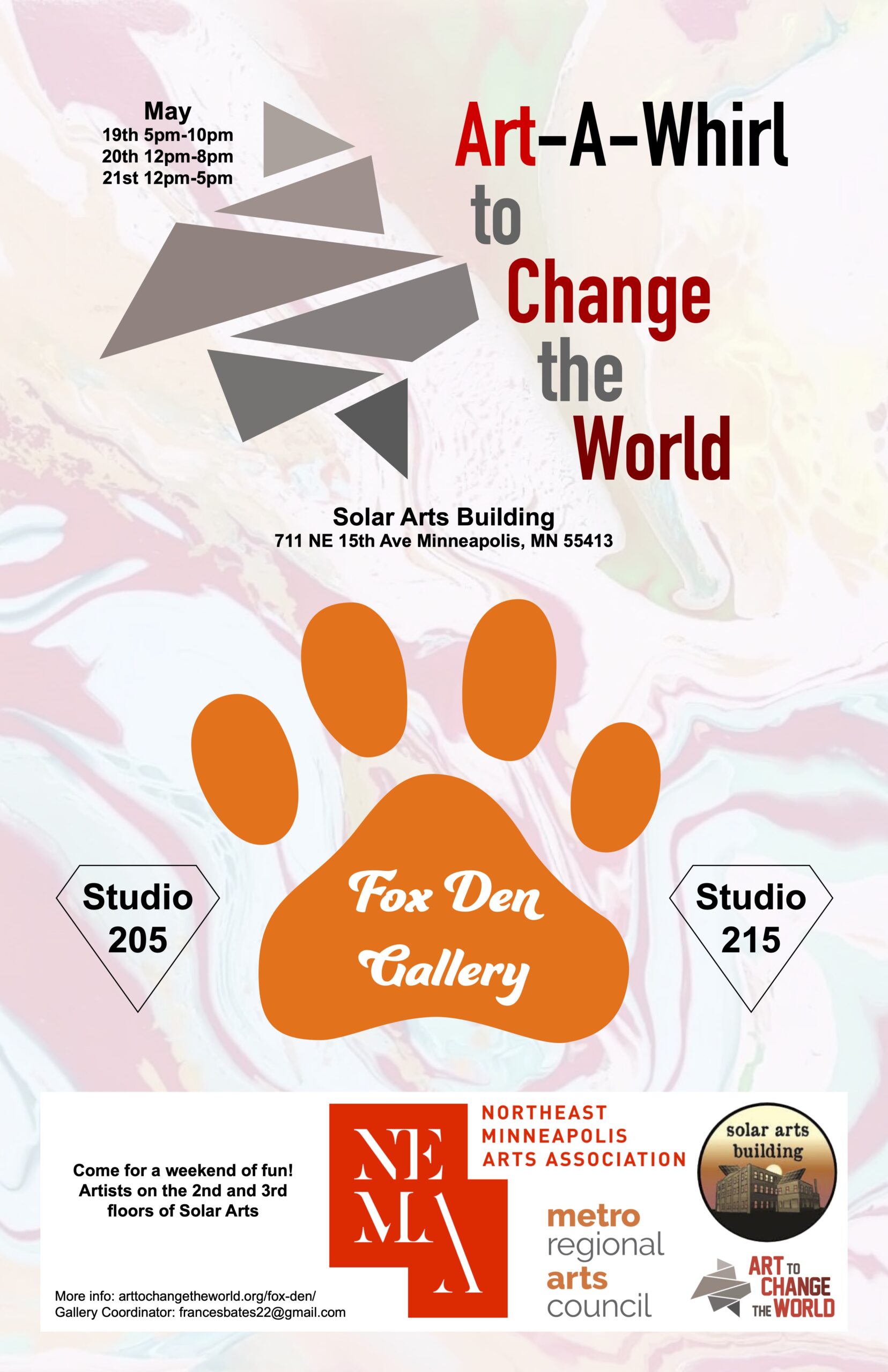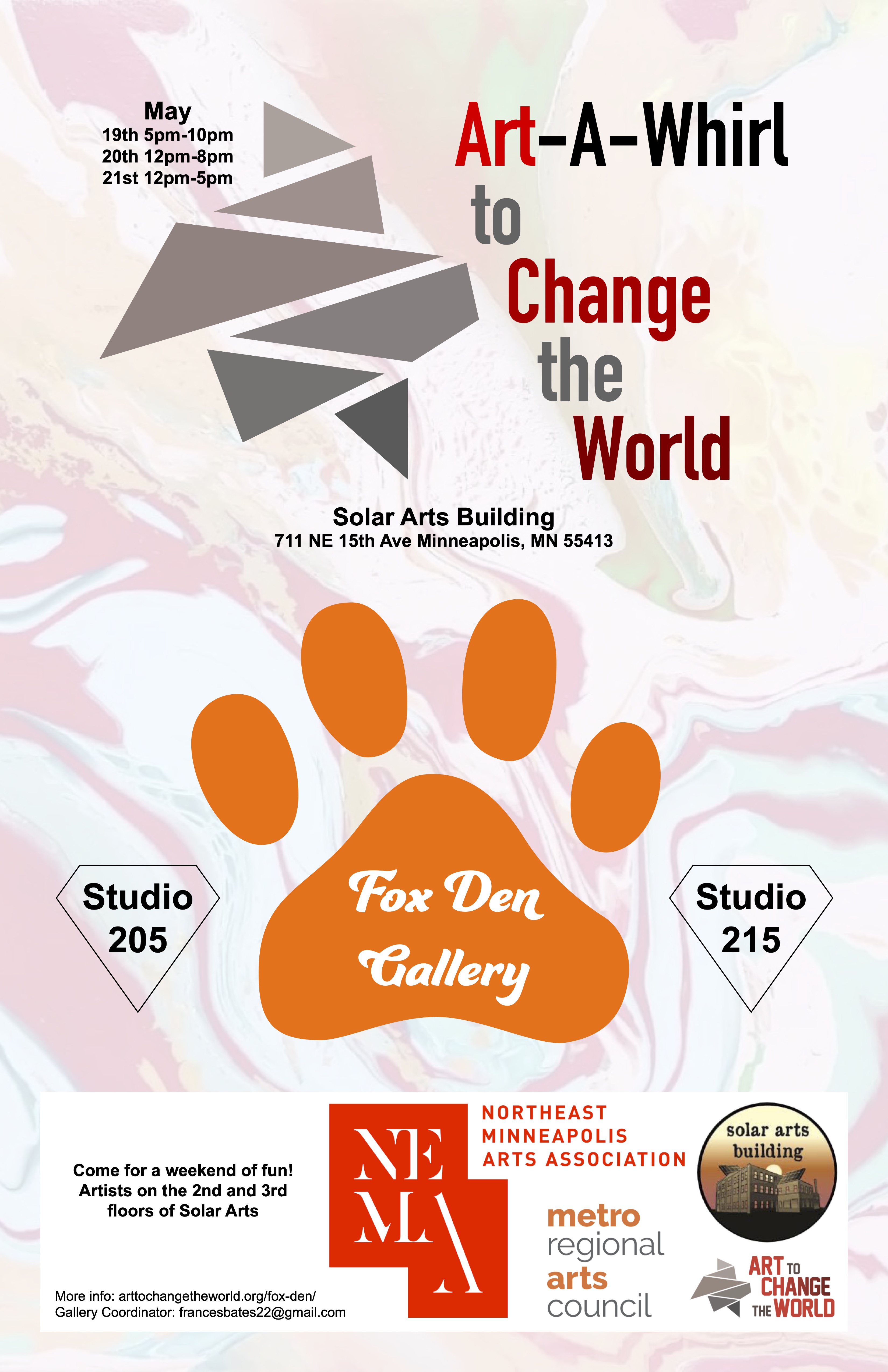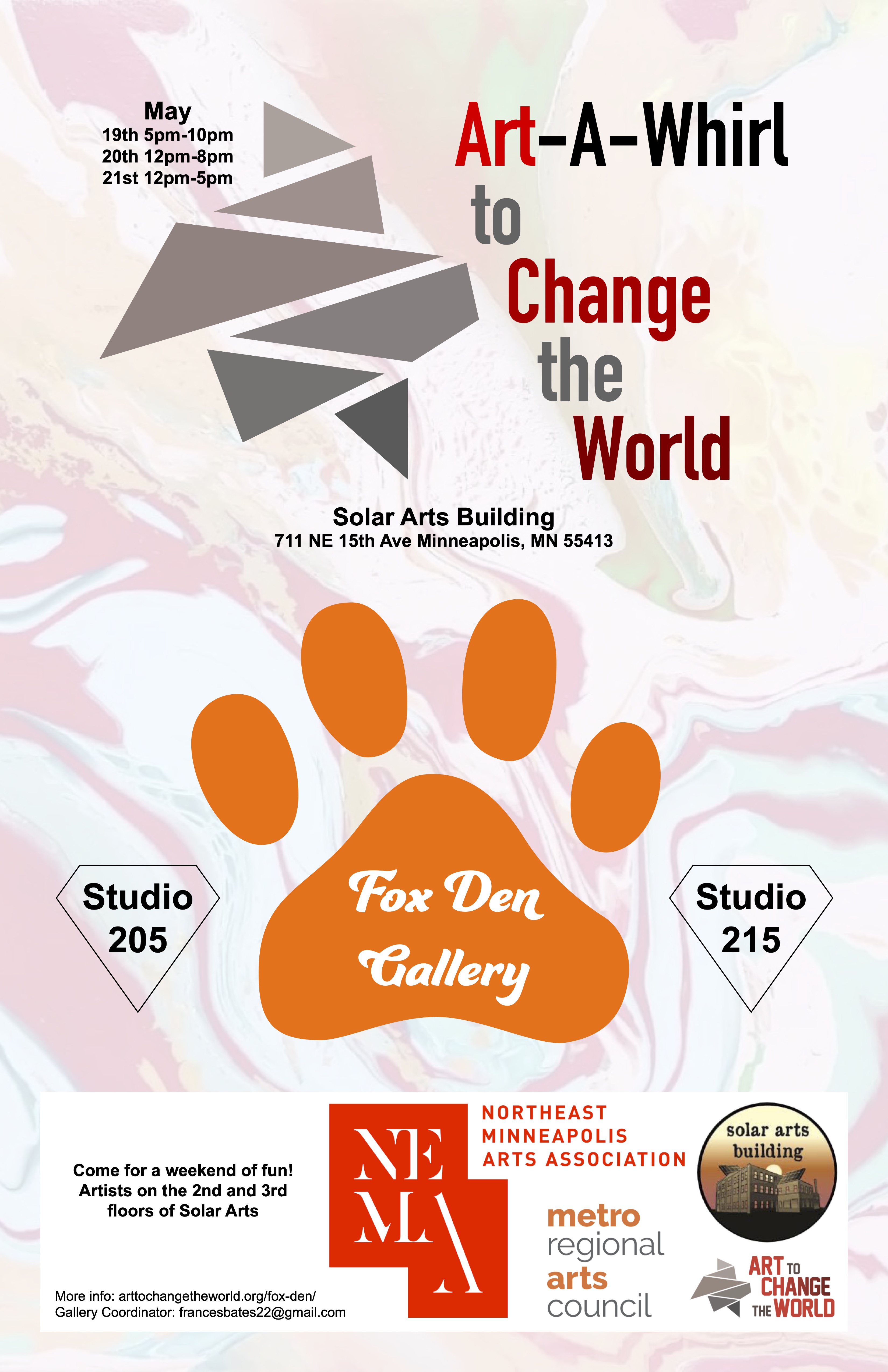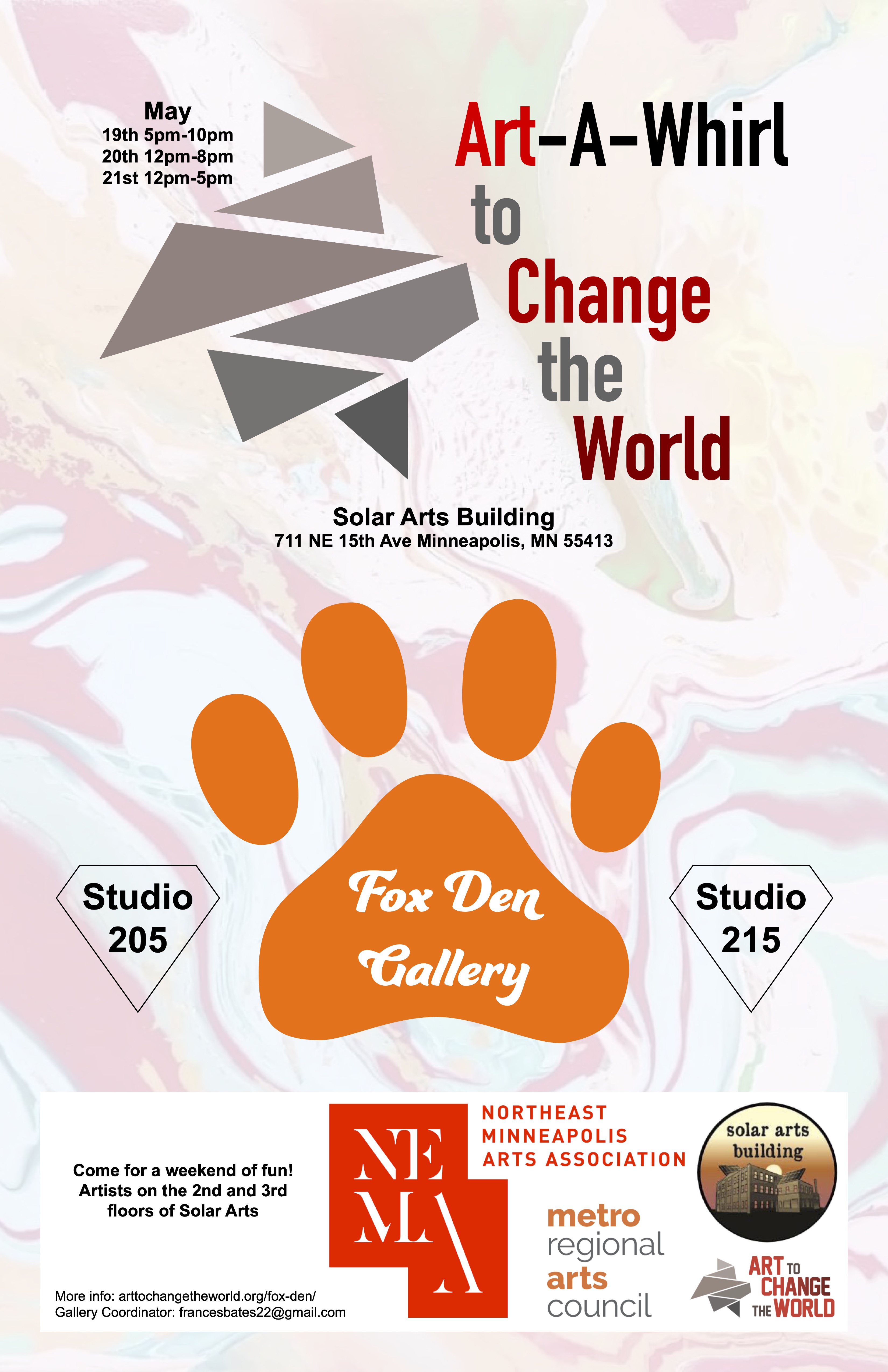 April: Repaint
Environment themed exhibition where artists created a new artwork from a thrifted canvas.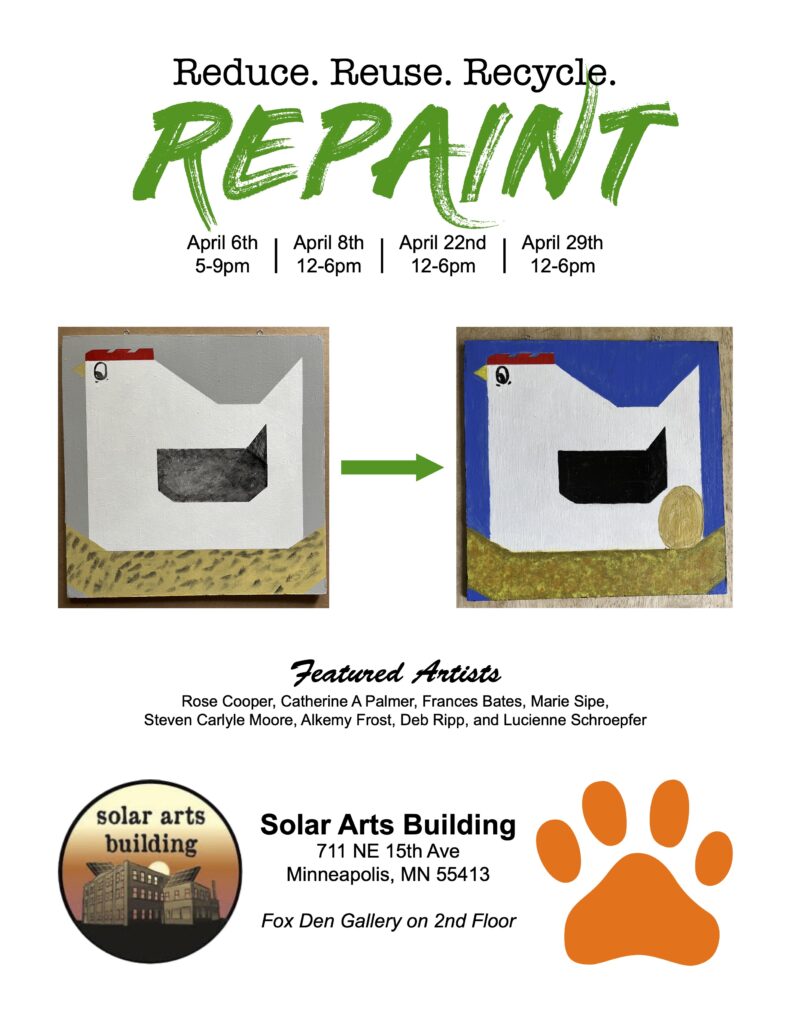 March: Contrast Orange
Group art show where the pieces had a focus on the color orange.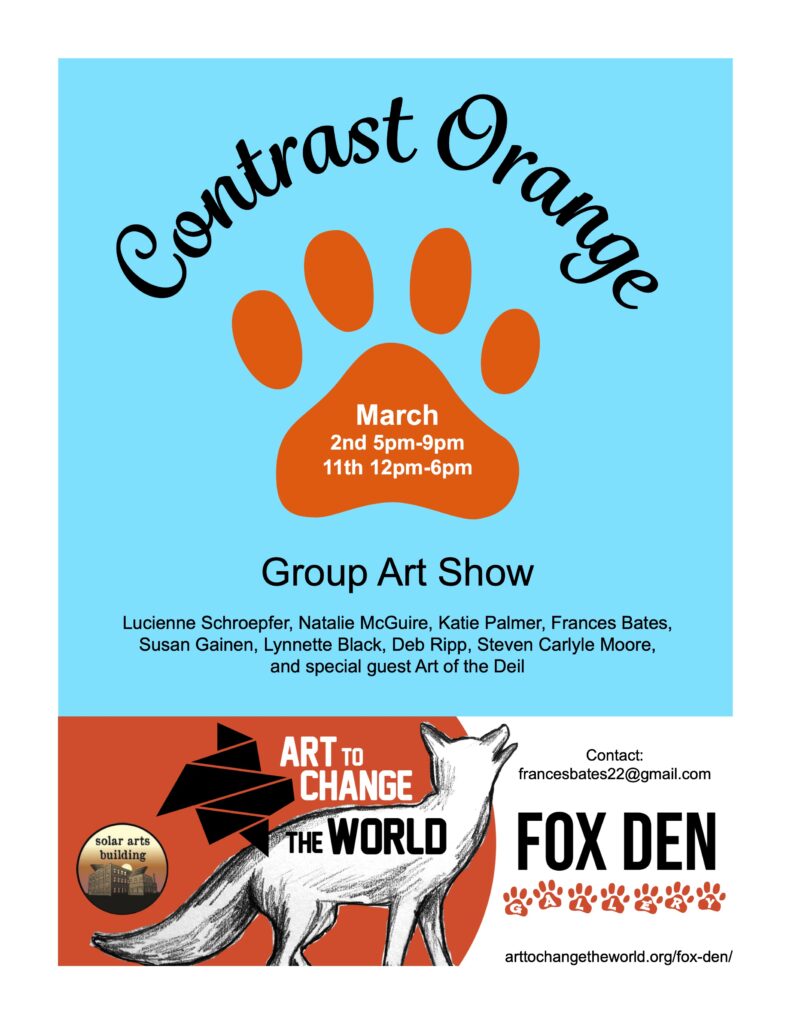 2022
November: BATS
Gallery show for some of the ACW interns and young adult artists.
October: Solo show by Frances Bates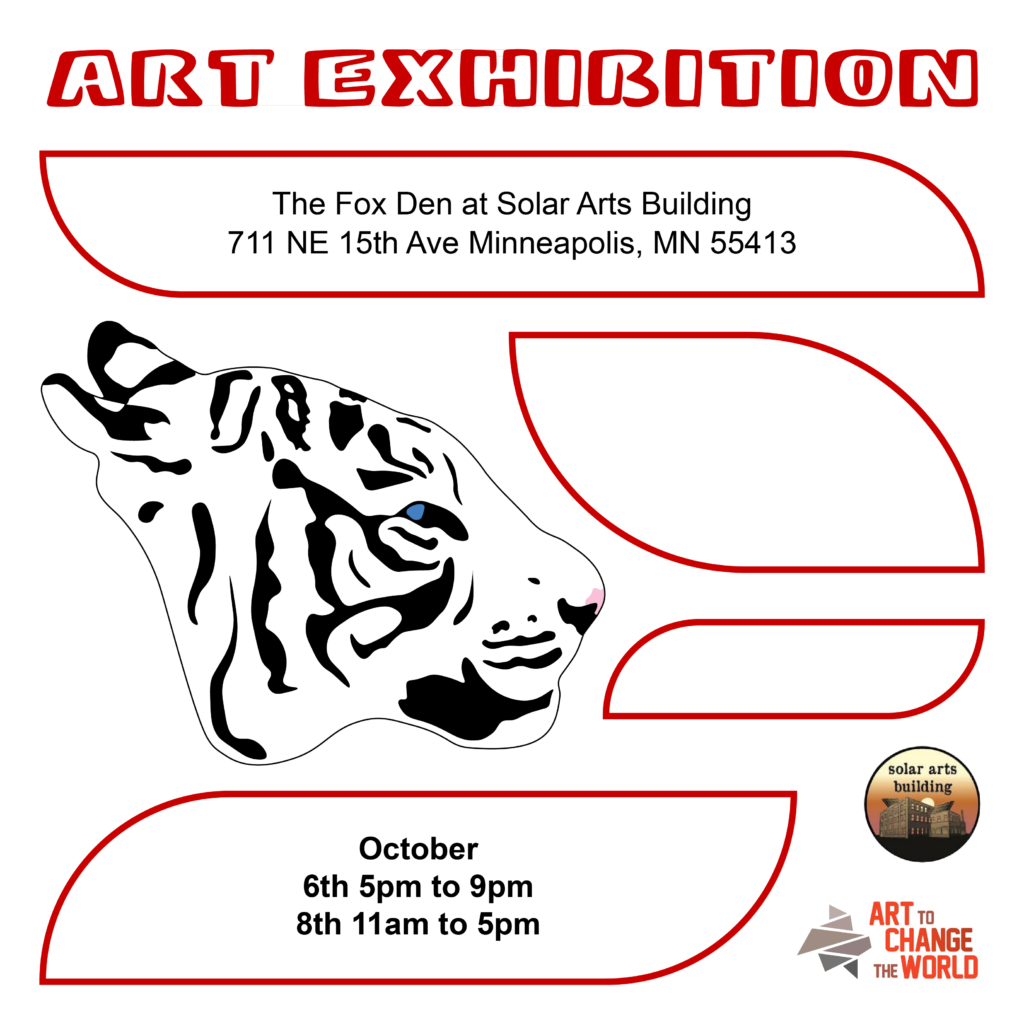 2021
December: 3 x 100 Holiday Show
100 works under $100 for giving a gift of soul to your loved ones.
November: #frameyourrights
Exhibitions focusing on Voting, Reproductive Rights, Policing and other social justice topics will be staged.