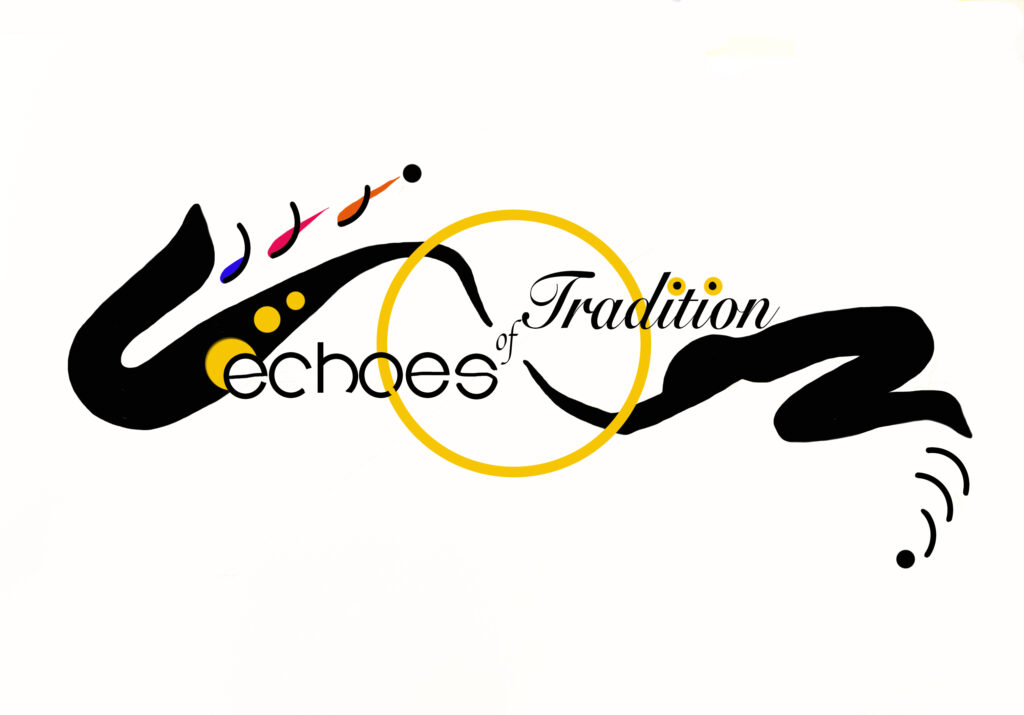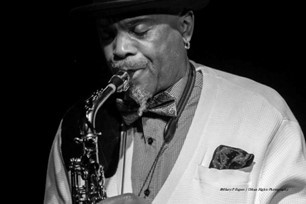 Call for Musicians, Dancers and Performers for This Project!

The 1st Echoes of Tradition Workshop and Performance (Echoes) is a remarkable collaboration of local history, live music & dance – a captivating intercultural journey celebrating a harmonious fusion of  several of the following:  Hmong, Somali, Jazz, Latin, Modern, Native American and/or Hip Hop dance and music intertwined to create an unforgettable cultural past and present Twin Cities experience. Echoes is an opportunity for creatives (all art disciplines) from all ages, cultures and abilities to share what connects us as Minnesotans.
Primary Performance Event  Fall 2024
On Performance night, there will be 11 works presented.  Five works, one each, from the Jazz, Latin, Modern, Native American & Hip Hop dance or music genres. Three works from the Workshop participants and three cross-cultural collaborative works developed by the 8 creatives and project leaders will also be presented.  Works will focus on the Twin Cities historical theme.
We also plan to have other audience engagement activities going on during performance night.  For example, two visual artists will be on easels on each side of the stage painting their reactions to the performance. We are also considering an easel where members of the audience might rotate on the 11 works and express their reaction. Perhaps we might auction these works at the end of the night. Audience percussion activities are planned.  Throughout the event, special speakers will be sharing short antidotes and leading interactive discussions about the presented works and the historical roots of the music and dance in the Twin Cities
Echoes also includes a full day educational workshop which invites established and emerging artists to bring a work in progress and, with the input from professionals in their discipline, earn an invitation to join the Echoes of Tradition Performance.
Possible Dates:
Call for Participants by April 1 2024. Selection by May 1, 2024
Workshop June 2024
Echoes of Traditions Fall 2024
Contact Project Manager Kelly Frankenberg for more information

kellyfrankenberg@gmail.com 
---
Project Leaders
Walter Chancellor Jr.
Professional saxophonist, multi-instrumentalist, educator, arranger, mentor and music producer.  Walter Chancellor has been a mainstay in the Twin Cities contemporary Jazz and R&B music scene for the past 25 years. After constant touring during his formative years he decided to relocate to musically successful Minneapolis from Des Moines, Iowa and lesson the necessity of so much traveling to perform. Not long after his arrival in Minneapolis, Walter performed and recorded with Prince, earning him a Double Platinum Record for his participation on Prince's "Emancipation" CD in 1996.
Additionally, Walter has performed, recorded and has shared the stage with such artists as Chaka Khan, Willie Nelson, Maceo Parker, Candy Dulfer, Chance Howard (Prince, Candy Dulfer &  Brian Culbertson), Brown Mark Mazarati, Musiq Soulchild, Larry Graham, the late Louis Johnson, Cameo, The Pointer Sisters, Bobby Lyle, The Platters and Producer greats as Chris "Big Dog "Davis, Andre Fischer and Jack Douglas just to name a few.
For the past 25 years, Walter has been a mainstay, Walter has expertly taught Audio and Video Post Production for the "Institute of Production and Recording" (IPR) in Downtown Minneapolis and has since retired his 18yr stay there from 2002 -2020. He has been instrumental in the successful careers of many IPR Alumni that he personally taught and mentored. To give back to the Twin Cites community that has supported his creativity, Walter helped launch and is one of a few founding members of the Twin Cities Mobile Jazz Project and After School program in Minneapolis and St. Paul. The program is designed to expose adults and children to Jazz Culture, technology, music history and gladly educates.
Contact info@arttochangetheworld.com for more information.
---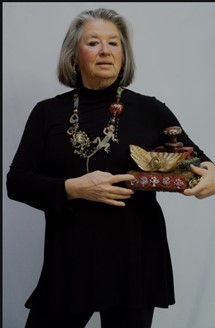 Barbara Rogers Bridges, Ph. D,  Founder and Director of Art to Change the World
Barbara has been an artist and a teacher/college professor for over 40 years. Her social practice sculptures have been exhibited in Maine, Miami, the Virgin Islands, Maryland, Chicago, Mexico, Spain, Canada, and throughout Minnesota.
Bridges taught K-12 art in Minnesota, Maine, and the Virgin Islands. She was voted Art Teacher of the Year twice in Minnesota.
Barbara has partnered with various Minnesota institutions such as the Minneapolis school district, the Minnesota Online High School, Perpich Center for Arts Education, the Walker Art Center, the Mpls. Institute of Art, the Weisman Museum, and the Minnesota Museum of Art.  The online curriculum site and discussion group, ArtsNet Minnesota, came out of those collaborations.
Barbara received the Northeast Minneapolis Arts District Vision Award in 2023.  The District was name #1 in the United States two years in a row.
Barbara has served as a professor for twenty years at the university of Minnesota and Bemidji State University and has contributed in a variety of ways. Her appointment includes teaching Foundations of Education, Human Relations and Critical and Creative Thinking and also serving as the architect of the unique DLiTE (Distributed Learning in Teacher Education)  – a hybrid online K-8 teacher licensure partnership program and the FasTrack secondary initiative designed for previously degreed candidates who wish to teach high school. These programs were the first online teacher licensure programs in the nation.  Read More
---

Kelly Frankenberg  –  ACW Assistant Director
Kelly has been serving as Assistant Director of ACW for almost a year and has taken a leadership role in several areas, including project management.  She is an advocate for the LGBTQIA community and has assisted Dr. Bridges in every aspect of directing the juggernaut that is ACW.
Kelly explores many artforms: music, film, fashion, painting, sculpture, glass, woodworking, or performance. Her travels across the globe are her inspiration for her photography and painting. Her abstract work comes from memory and her influential art comes from her passion for unity and inclusivity and reform in a world of vast cultural diversity. Her spiritual art comes from meditation and channeling the subconscious and source energy.
Classes Taught: Includes Drawing, Watercolor, Piano, Guitar, Clarinet, Critical Thinking, and other humanities and sciences. Her educational background consists of a BFA in Illustration from MCAD and a MFA in Creative Writing from the University of New Orleans with studies in Ireland, Scotland, and Italy in Poetry, Creative Non-Fiction, Screenwriting, and Visual Art.
Some local clients for books, illustrations, and murals have included Minnesota's Governor's Residence Council, Minnesota Children's Theater, and the Islamic Center of Minnesota. Some national clients for live performances, courtroom sketches, and 3D art have included the National Architecture Convention, Fox National News, Macy's, and Extreme Makeover: Home Edition.
Kelly's work has appeared in film, TV, books, newspapers, magazines, on the radio, on walls, windows, pianos, mailboxes, and electrical boxes. During the year her work is displayed in solo and group gallery shows, and is for sale at local art festivals. She is currently finishing her screenplay and feature-length film.   Www.kellyfrankenberg.com
____________________________________________________________________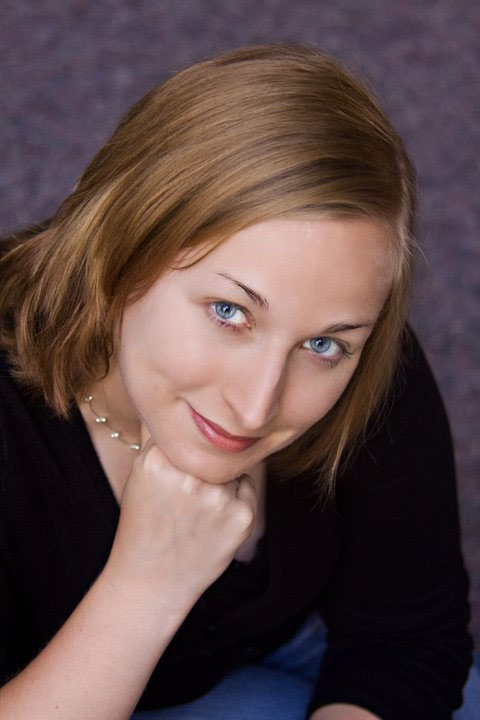 Sadie Ward
Sadie Ward has been a practicing theatre artist for over a decade. As a theatre generalist, she has worked as a set design, props design, lighting designer and stage manager on dozens of St. Paul/Minneapolis based productions. Some of her scenic and prop design work at Park Square, Theatre in the Round, Theatre Unbound, Theatre Pro Rata, The Phipps, Stages Theatre Company, Lyric Arts and Minnesota Opera. In our disposable modern world, she tries to incorporate recycled and upcycled elements into her theatre designs and art work. Sadie is also the Executive Director of the Minneapolis Green Theatre Alliance. She has stage managed with the Minnesota Fringe Festival and has planned and support many live entertainment events. In 2019 Sadie created an art form by taking old bras and making portraits of influential women, referred to as Brart (bra-art). Sadie is always gathering bras, and any bras she doesn't use, she gets to organizations that help women who can't afford bras, get bras for free or take care of the textile recycling for bras.