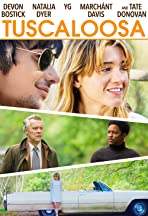 Action Promises from the Event
TUSCALOOSA is the creative vision of notable director Philip Harder telling an unfortunately timeless/relevant American story. The production of TUSCALOOSA embodies the independent filmmaking spirit, bringing together professionals, friends and volunteers to make and release a film that wouldn't have been produced by a major studio.  TUSCALOOSA has also been earning awards. Read More about the movie
Join Director Philip Harder, and producers, Erik Helgeson and Patrick Riley, on February 20, 2021 at 6:00 PM for a  FREE dynamic discussion on the themes of the film (social justice issues, including racial, sexual and power dynamics of authority also generational privilege and oppression), behind the scenes questions for the creators and reflections on how this artwork changed YOUR world.  You watch the movie BEFORE the event. Read more about them following. What did you learn? Did the movie provoke your curiosity or further research? Bring your questions.  Register here: info@arttochangetheworld.org  You do not have to be an ACW member to attend. Read more abut the Discussion event.  https://www.arttochangetheworld.org/tuscaloosa-the-movie-acw-watch-and-discussion-event/
Set in 1972. Vietnam war protests and racial tension is sizzling in the late summer heat of Tuscaloosa, Alabama. Billy Mitchell (Devon Bostick, The 100, Diary of a Wimpy Kid), a recent college graduate, spends the summer working on the lush grounds of an old world mental institution run by his psychiatrist father (Tate Donovan, Argo). Billy falls in love with Virginia (Natalia Dyer, Velvet Buzzsaw, Stranger Things), a patient who is possibly crazy, or perhaps the only sane person Billy has in his world. Billy's best friend Nigel (Marchánt Davis) becomes involved with a radical civil rights activist (YG) against Tuscaloosa's white power elite, which includes Billy's father. Billy is torn between Nigel, his father and his cronies, and Virginia, who is planning her escape with or without Billy.  Read More
ACW member and Minneapolian , Erik Helgeson, served as a producer for the social justice film – Tuscaloosa.  In a recent interview, he gave us a peek behind the curtain.
I came to be involved with Tuscaloosa through my friend director Philip Harder. He called me less than a week before they were supposed to start filming. They had actors' scheduled sets built, costumes made and the craft services table stocked. Unfortunately the other producers were nervous that the movie was going to be underfunded and underproduced. Philip called me urgently hoping that I would come on as a producer to help keep the project together and make sure it gets finished. A few days later we were filming on the banks of the Mississippi river near downtown Minneapolis and what supposed to be the backwoods of Alabama.
The film may not have been completed having been made at any other time. Actors had tight schedules, the weather turned out to be perfect for filming but the movie wasn't fully funded when filming had to start.  TUSCALOOSA wrapped shooting the final scene of a hot Alabama night, when really it was 40 degrees in Minnesota and it snowed 2 inches the next day. Numerous events along the way almost derailed the film including missing the snow storm, motorcycles breaking right before their scene, going over budget and nearly missing the pandemic!
TUSCALOOSA was set for release March 13, 2020. Unfortunately that was the weekend the Covid shut down LA and the theatrical premier. As the virus spread across the US no one had much information on the next steps. While adjusting to this new paradigm of social distancing and cancelled theatrical screenings we quickly adjusted our release to VOD with Amazon Prime, Appletv, Peacock and more.  Perhaps an advantage to independent filmmaking was the flexibility to adjust our release during a pandemic to reach quarantined viewers at home.
Regardless of all the challenges, our truly independent movie was able to get a great traction and recognition, including being featured for 7 weeks on AppleTV as a Recent Discovery. TUSCALOOSA has played in over 10 festivals in the US and screened internationally in Spain, Peru and the Bahama's. TUSCALOOSA won Best Feature Film at the Golden Gate and Houston Film Festivals. The Barcelona Film Festival awarded TUSCALOOSA with Best Cinematographer to Theo Stanley and Best Director to Philip Harder.
TUSCALOOSA is on 14 lists on ranker.com including #1 Best Drama of 2020!
Watch FREE on Amazon Prime and Apple TV or request a FREE Vimeo password.
Watch on Apple TV 
Attending:
Robyn Robinson
Philip Harder
Erik Helgeson
Patrick Riley
Barbara Bridges
Bob Trench
Layl McDill
Karel Helgeson
Mike Helgeson
Candy Kuehn
Judy Ostrowski
Abby Ross
Catherine PAlmer
Madelynne Engle
Ginger Helgeson
Pat Rogers
Clif Ware
Lynnette K Black
Don Helgeson
Sue Shepard
Jill Stebbins
Jeanne Rogers
Jayson Randall
Diane Plath
Christi Furnas
Kris Lang
NAtalie McGuire
Scorpio
Lauren Rae Champa
Diana Klisch
Katie Niedner
Steve Besaw
Chance Zacheis
_________________________________________________________________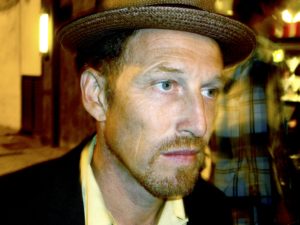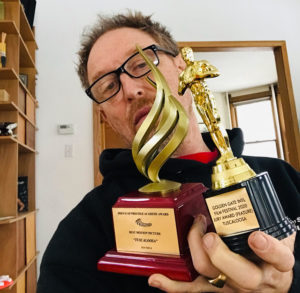 Philip Harder: TUSCALOOSA Director.  Phil Harder award winning music video, commercial and feature film director and cinematographer.
Harder's film awards include Best Director for TUSCALOOSA at the 2020 Barcelona Film Fest in Spain. TUSCALOOSA also won Best Feature Film at The Golden Gate and Houston Film Festivals in 2020.
Phil was nominated for an Independent Spirit Award for the film "Snow". Other awards Philip has won include an Audience Choice Feature Documentary at the Bare Bones Film Festival, MTV Awards video nomination, SXSW short film award, nomination for MVPA Director of the Year. Jury Award at Dance on Camera Festival at Lincoln Center, Best Experimental Film at Brooklyn International Film Festival. Phil has cinematographer credits that include the Japanese feature film "Under The Cherry Blossoms" that was shot in Japan.
His background includes being an award winning music video and commercial director.  He has made music videos for Prince, Foo Fighters, Incubus and many more. His commercial clients include Apple iPod, Sprint, Gap, Target, Advil and others.   See his short video Pulp "Trees".   

IMDB: https://www.imdb.com/title/tt7579446
Website: http://www.tuscaloosamovie.com
Facebook: https://www.facebook.com/tuscaloosamovie/
Instagram: https://www.instagram.com/tuscaloosamovie/
Twitter: https://twitter.com/tuscaloosamovie
_____________________________________________________________________________
Producer Patrick Riley  is a veteran technology entrepreneur, producer and musician. Patrick has directed and produced dozens of music videos, documentaries, and short films.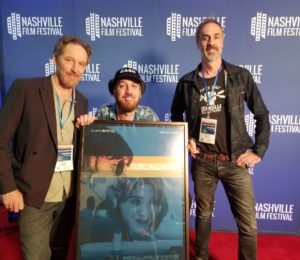 In 2008-2009, Patrick was Isabella Rossellini's Assistant Director for an original series (Green Porno) she created for the Sundance Channel. He also served as Assistant Director for the Sundance Institute Filmmaker's Lab for three years. Two of his Sundance projects become feature films: "Paperman" (2009) starring Jeff Daniels, Emma Stone & Ryan Reynolds, and "Here" (2012) starring Ben Foster.
The film was shot entirely in the state of  Minnesota. Harder first read the novel in the late 1990s and was immediately interested in directing a film adaptation. He approached Pixel Farm, a Minneapolis-based visual effects company that Harder had worked with regularly on music videos and commercials, to create the movie. Production was set to begin around the late 2000s, with a $3.4 million budget. The financial crisis of 2007-2008 set back production and Harder was unable to get the funding necessary for the film.
Patrick  was a neighbor of Harder. After getting to know him, he decided to help fund the movie. Most of the film was shot in two weeks in the fall of 2017
Picture L to R Phil, Erik and Patrick 
---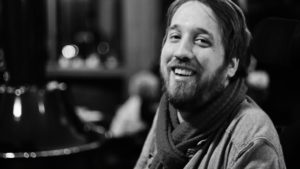 Erik Helgeson – ACW Member – Executive Producer of award winning films and documentary. Most recently TUSCALOOSA won best feature film at the Golden Gate and Houston Film Festivals. Also winning awards for Best Director and Best Cinematographer in the Barcelona Film Festival in Spain. TUSCALOOSA premiered in Beverly Hills Friday March 13, 2020, the 1st week of the pandemic shutdown. Despite that the movie has got great attention and recognition, including being featured for 7 weeks on AppleTV as a Recent Discovery and available on Amazon Prime, Peacock and other streaming services. being selected for numerous festivals in the US and Internationally. TUSCALOOSA is also Ranked #6 Best Movie of 2020, #1 Best Drama of 2020 and #1 Most Overlooked Movie of 2020 on ranker.com!
Erik also does non-profit work as a member of the Access and Cedar Commissions Committees at the Cedar Cultural Center in Minneapolis. The Access committee focuses on making the Cedar Cultural Center a performance venue that makes a point to accommodate special needs of the audience, including clearing the snow on sidewalks, providing an accessible bathroom, enhanced hearing devices and sign language interpreters.