ACW Archive
Exhibitions
Life On the Spectrum – Grand Hand Gallery  (July 2023)
Precious – Grand Hand Gallery  (June 2023)
Age of Age – Homewood Studios (July 2022)
Art at the Heart – Mojo's Coffee House and Gallery  (June 2022)
Blood On the Pavement – Northrup King Building  (May 2022)

Fox Den Gallery  – Solar Arts Building (Ongoing)
Fox Den Exhibition Archive
Happenings
The Art of Drag – LUSH Lounge and Theater (November 2023)
Heal and Chill – Midtown Global Market  (June 2023)
Seed The Legacy Dream Space – Multimedia Project on hope for the future (Ongoing)
Summer Party / Longevity of Influence Award (July 2022)
Euphoria – Capri Theater (April 2022)
Arts District Palette (ADP): Where Neighbors and Artists Mix (2021)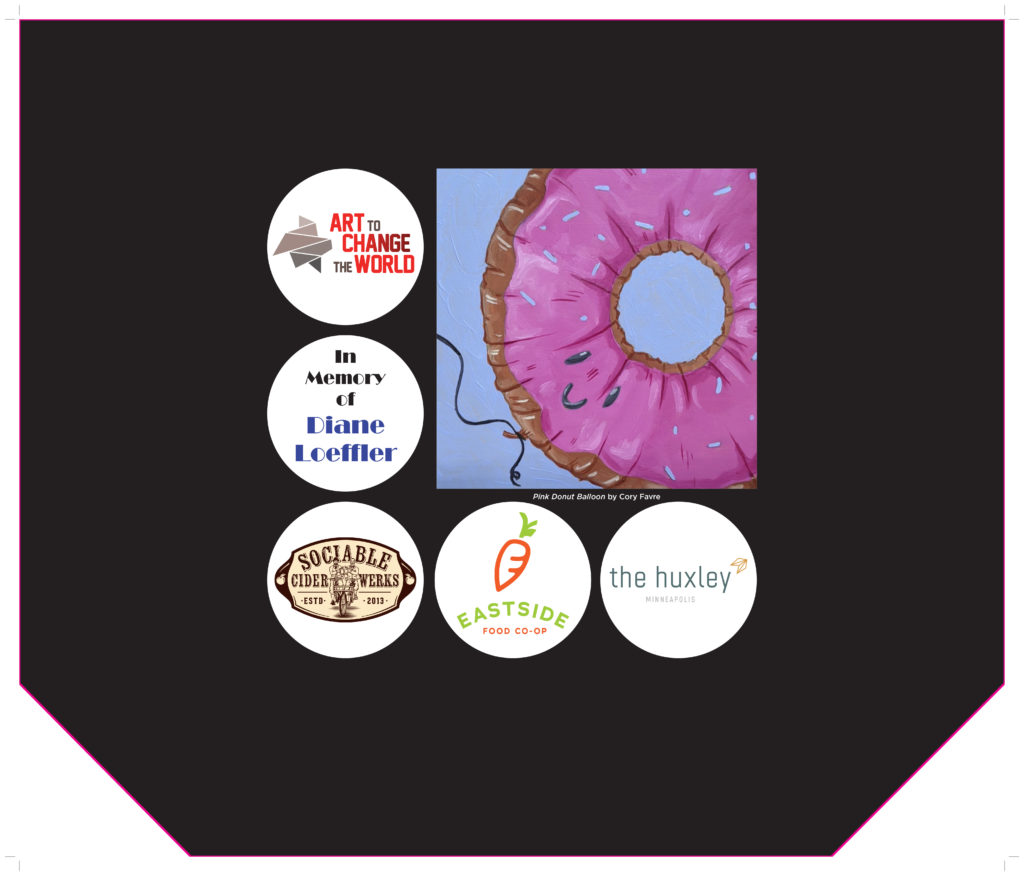 FREE Private Tour with Zoran Mojsilov (May 2021)
ACW OLLI Seminars (Spring 2021)
Watch Event: Tuscaloosa (February 2021)
Partnering with AM950 (2020-2021)
Watch Event: Dodging Bullets (July 2020)
Covid Chronicles – Virtual Activities
Holiday Light? Holiday Dark? – California Building (November 2019)
See. Say. DO – Squirrel Haus Arts (October 2018)

One event, over 700 attendees, nine performances, 7 workshops, 20 artists, 20 expert voices. All participants were paid $250.
Twenty established and emerging artists and their topic expert team members created social and environmental justice works, transforming the cutting-edge art space Squirrel Haus Arts in South Minneapolis into an inviting and amazing universe which draws the visitor into a thought provoking, interactive journey with the intent of inspiring action in our community.
Topics include Recovery, Gender/Sexual Equality, Disability, Water Quality,Wellness, CTSD, Compassionate Conversations and Labor/Union issues.  Teams learned from all the "voices" as they built the art objects and workshops.
What is an Authentic/Expert Topic Voice?
Projects and Programs
Mississippi Management and Watershed Organization Project – Water Quality
Project Management Training Program
Maker Space Project – Creating Art Rooms
Artists Delivering Trauma Sensitive Curriculum
Intern Program
I.C.O.N.
 – Domestic Violence Healing Project (June 2022)