Studio Visits: Noble Truths
Owen Brown – ACW  studio  visit coordinator
Are you curious about others' practice?  Do you feel stuck in your own ways?  Perhaps you're lonely after two years of the pandemic?  Then come with us and visit another artist's studio.
Six ACW artist members have agreed to open their doors to the public for a valuable behind the scenes look into their studios and their art practice.
Each artist will approach their studio visit in their own unique way.  Some may demonstrate their art, others might ask for a critique of work in progress.   All will be open to answer your questions about what it is like to be a working artist in their own unique medium and style.
Didactic: to answer questions on technique, or anything
Receptive:  to receive a crit of works past or present, or future!
Community:  to widen your circle of acquaintances and make new friends
Something completely different, of your own invention!
The number of visitors will be limited so you will be able to sign up on Eventbrite before the event.  Watch this webpage and the ACW newsletter for a link to sign up for the studio visits of your choice.
Questions about this program?  Contract Owen Brown the Noble Truth's Coordinator at owenbrownartist@gmail.com
ACW provides a $100 stipend to each studio, to help furnish refreshments, or any other element considered by the studio owner.
______________________________________________________
Noble Truths Artists 2022 and 2023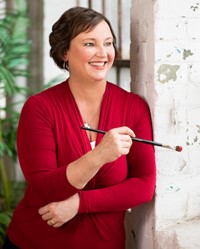 Dyan Padgett  April 20, 2022   6 PM
I seek the remarkable in ordinary objects and everyday life – finding beauty in the quotidian. Nature is often at the forefront of my subject matter as it is all around us and deep within us. I am a classical realist.
My training focuses on skills learned and perfected through the age old Atelier method – artistic instruction passed from master painter to student, melding academic draftsmanship with the color influence of the Boston School.
Her studio is located at 1500 Jackson NE, Studio 200
Social Media
www.dyanpadgett.com 952 393 3467
https://www.facebook.com/DyanJPadgettFineArt
https://www.instagram.com/dyanpadgettfineart
---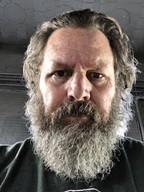 Greg Volker June 23, 2022
 Greg Volker is a sculptor and potter born in Stuttgart, Germany. Volker grew up in St. Louis Park, Mn. BFA U of Minnesota. MFA  Art Institute  San Francisco. Studios in San Francisco, Oakland, Sonoma Ca.
Volker has been a studio assistant to John Roloff, Bruce Beasely, Don Rich, Curtis Hoard, Chuck Splady, and Andy Goldsworthy.
He has shown at a large number of venues, including: Minneapolis Institute of Art, California Craft Museum, Solomon/Dubnick Gallery Sacramento, and Virginia Breyer Gallery SF.
His studio is located at 2205 California Street #612
Social Media
https://www.instagram.com/gregvolkerarts/
https://www.facebook.com/gregvolkerarts
Contact Greg at: gregvolkerarts@gmail.com or 707.331.6512
---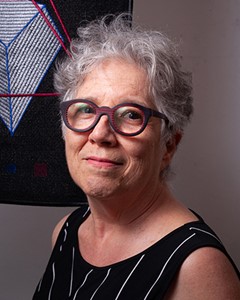 Susan Hensel  August 10, 2022
Susan Hensel works in textiles using digital  embroidery and mixed media. Susan uses digital   embroidery to join computer programming with
textiles and intuition to make unusual color-centric  sculptural objects  Susan has a history, to date, of well over 300  exhibitions. Her artwork is known and collected
nationwide, represented in collecting libraries and  museums as disparate as the MOMA and The Getty   Research Institute. Upcoming, Susan has 2-person
and group exhibitions scheduled with the Howard  County Art Council, Ellicot, MD, Artistry,   Bloomington, MN and the Garrett Museum of Art,  Garrett, IN.
Her studio is located at 3441 Cedar Ave S.
Social Media
https://susanhenselprojects.com/
https://susanhenselgallery.com/
https://www.instagram.com/susan_hensel_
Contact Susan at:  susan@susanhenselprojects.com or 612 202-9644
---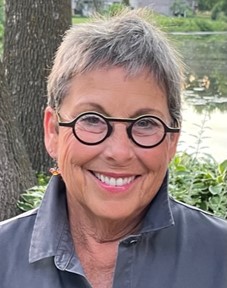 Mary S. Meuwissen   October 10, 2022
Mary S. Meuwissen is a visual artist influenced by strong color, loose marks and geometric shapes.
Her background is in Art Education, with emphasis in art history and watercolor.
Mary spent many years in the corporate world in sales. Her passion to paint returned full force in 2013 after being introduced to oil/cold wax medium. Mary
continues to learn and refine her process with this wonderful medium.
Mary currently resides in both Minneapolis, MN and Marana, AZ.
Her work has been shown in Chicago at the Bridgeport Art Center, Art2LifeJuried International Exhibition (Virtual), Bridgewater Lofts in Minneapolis, MNStone Arch Lofts in Minneapolis, MN, 'Foot in the Door' at Minneapolis Instituteof Art, a solo show at the Minneapolis Women's Club and Petroglyphs in Tucson. Her art is also in private collections throughout the United States.
Her studio is located at 1500 Jackson NE, Studio 226
Social Media
https://www.instagram.com/marymeuwissen/
Contact Mary at:  msmeuw@gmail.com or 612 747 2587
---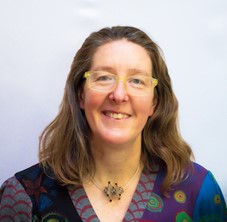 Layl McDill   December 6, 2022
Layl McDill grew up in Gillette, Wyoming where she began creating at a very young age. Layl received her BFA in Illustration from the Columbus College of Art Design but she found it more exciting to make sculptural work and sell it through galleries and art fairs.
Layl lives in Minneapolis and is co-owner of Clay Squared to Infinity, a tile and art studio and showroom in the Northeast Minneapolis Arts District. She has exhibited her work around the country at art centers, museums and art fairs. Her work is about wonderment and story primarily polymer clay using the millefiori technique.
Her studio is located at 2505 Howard St NE
Social Media
https://www.facebook.com/layl.mcdill
https://www.instagram.com/laylmcdill
https://www.tiktok.com/@laylmcdill
Twitter: @ https://twitter.com/laylm
https://www.etsy.com/shop/laylmcdill
Youtube: https://www.youtube.com/user/laylmcdill
Linked In https://www.linkedin.com/in/layl-mcdill http://laylmcdill.com
Contact Layl at layl@claysquared.com, or 612-781-6409
---
Susan Wagner   February 21, 2023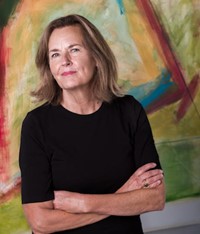 Minneapolis based artist Susan Wagner has been re-interpreting the landscape with her paintings and mixed media works since 2005. Originally a feature film sound editor, Susan has blended her 25 years of visual and sound design storytelling experience with her skills in 2D compositions. Susan uses color, shapes, dynamic geometries, and various media to create works that are newly constructed worlds evoking relationship, connection and energy. Her latest work, Pink Sun, was at the Minneapolis/ St. Paul International Airport for the 2021 year.
Her studio is located at 681 17th Avenue NE, Studio 209
Social Media
www.susanwagnerart.com
Instagram.com/susanwagnerart
Contact Susan at: smwpaintings@gmail.com