With access to over 90% of all human knowledge in our pocket. There is no excuse to be uninformed. Please send us your data to be shared here with the ACW Community. drb@bridgescreate.com
Post time sensitive notices on the Discussion Board.  

Click Here.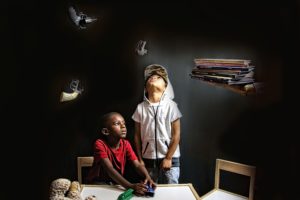 Non- Profits in the Twin Cities
Social Practice Art Grant Opportunities
Picture to right: Choices  Nikki McCoomb  Read More
---
We Pay Artists, Scientists and Change Makers.
One of the goals of ACW is to provide compensation for people who participate in  ACW events. Historically, artists often pay for all associated costs for exhibitions. According to several studies, over ninety percent of artists work at day jobs. This is inherently unjust and diminishes the potential message. Grants and contributions will right this wrong.