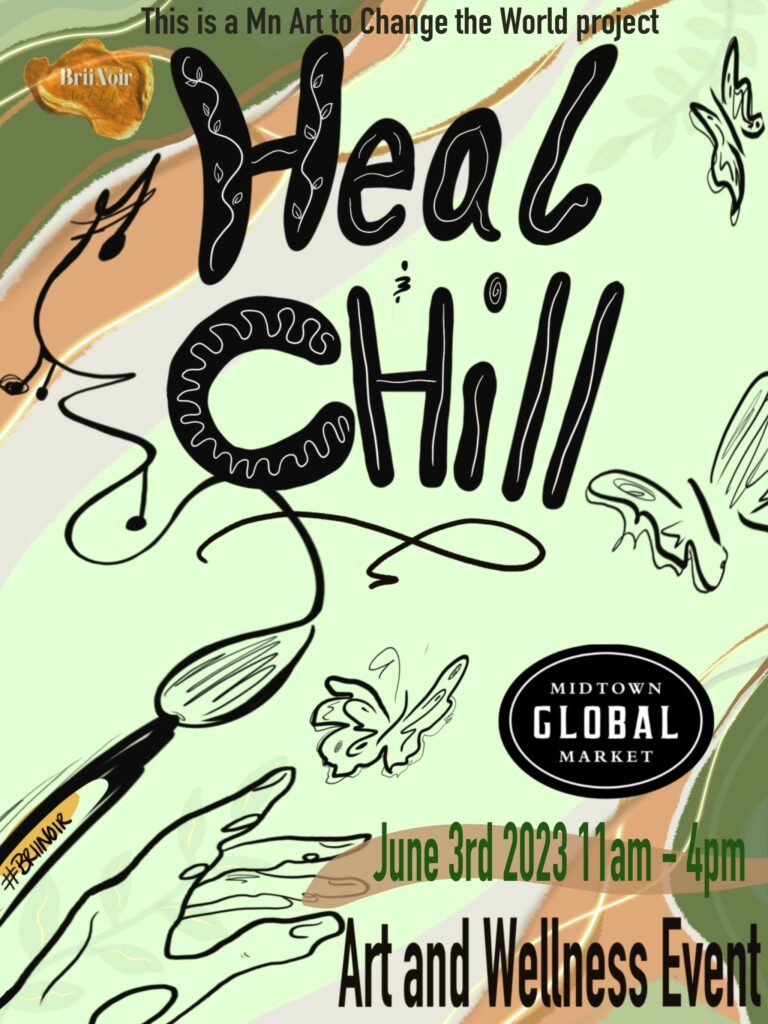 The purpose of the  Art To Change the World Heal & Chill (Art and Wellness Fair) is to promote mental and physical wellness. This is a project is led by ACW members Briauna Williams and Intern, Collin Nelson.   A gentle reminder to take care of self. An all-inclusive community event promoting self-love, confidence and mindfulness The art workshops will be small tables with one on one creating with community artists. Participants will have tools to create this experience at home to combat stress, depression etc. Leaving the fair with created art to take home.
June 3.  11:00 AM-4:00 PM.  There will be a ONE DAY event at Midtown Global Market  920 E Lake St, Minneapolis, MN 55407. Food and product vendors, activities, music, massage
The Art Shoppe  Hundreds of Local artists
Keyaira Johnson Fitness motivator/speaker
Jasmine a.k.a Muva Uniiverse Sacred Healing Spaces photo booth  and handmade butters, scrubs and oils
Terry Williams/Christine Williams Papermaking  workshop .
Rajine Williams Art workshop
Dralandra Larkins   Spoken Word Poet
Collin Nelson  Plant and Seed Swap
Carolyne Naomi  Nigerian Singer
Khalif Alogba Nigerian DJ, photo creative specializing in Afro beats and R & B
Henna Artist Marian
Effie Love Massage therapist/vendor, healer
Ron Brown   Ron's Afrocentric work consists of collage, digital art, fashion and comic books.
BriiNoir Empowering artwork by artist Briauna Williams
Homebody Candle Co.  Candles, melts and vibes
TakeCare by Keandrea Chanel Organic Haircare, soap, facial cleansers, and toners
Refreshments will be featured by some of the amazing vendors within The Midtown Global Market.  Small eats and samples of various drinks, and foods. Free to participants provided by; Salsa A la Salsa, The Kitchen, The Produce Exchange, and MOMO Dosa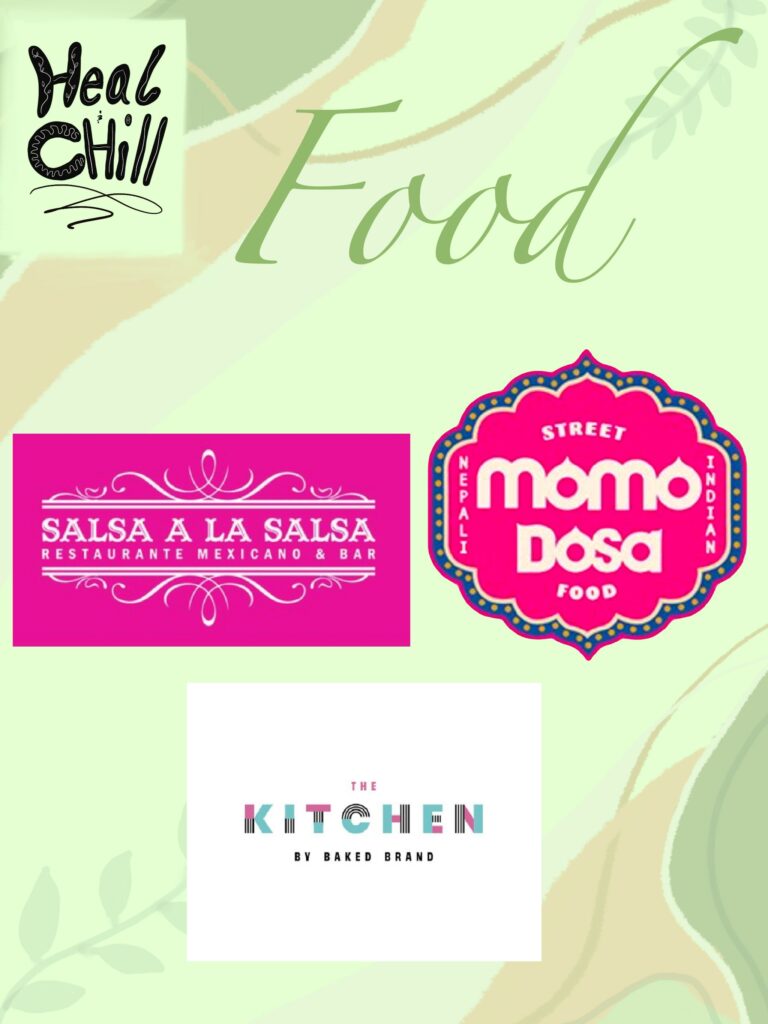 Read More about the Participants Here and Below
See What Will Be Happening with Rajine