The Mission: Art to Change the World (ACW) is a diverse non-profit coalition of change makers employing the arts in service of positive social change.   We are a 501(c)3 organization overseen by a ten person board of directors.  Contact Director Barbara Rogers Bridges   info@arttochangetheworld.org
See Who We Are: Scroll Down or Search for a specific artist or topic in the search box upper right.
See What We Do: Current and Past Events and Projects
See Who We Serve: Interest Groups
Scholarships Available.
Newsletter Archive
Board of  Directors
ACW Muscians
Patrons
Non-Profit Partners
Values and Vision
Anti-Discrimination Policy
See All Membership Options

Banner created by Kelly Frankenberg
---
---
ACW MEMBERS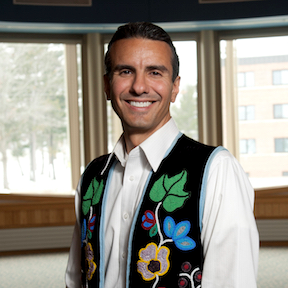 Dr. Anton Treuer (pronounced troy-er) is Professor of Ojibwe at Bemidji State University and author of 14 books. He has a B.A. from Princeton University and a M.A. and Ph.D. from the University of Minnesota. He is Editor of the Oshkaabewis (pronounced o-shkaah-bay-wis) Native Journal, the only academic journal of the Ojibwe language.
Dr. Treuer has presented all over the U.S. and Canada and in several foreign countries on Everything You Wanted to Know About Indians But Were Afraid to Ask, Cultural Competence & Equity, Strategies for Addressing the "Achievement" Gap, and Tribal Sovereignty, History, Language, and Culture. He has sat on many organizational boards and has received more than 40 prestigious awards and fellowships, including ones from the American Philosophical Society, the National Endowment for the Humanities, the National Science Foundation, the MacArthur Foundation, the Bush Foundation, and the John Simon Guggenheim Foundation.
His published works include Everything You Wanted to Know About Indians But Were Afraid to Ask, Warrior Nation: A History of the Red Lake Ojibwe (Winner of Caroline Bancroft History Prize and the American Association of State and Local History Award of Merit), Ojibwe in Minnesota ("Minnesota's Best Read for 2010" by The Center for the Book in the Library of Congress), The Assassination of Hole in the Day (Award of Merit Winner from the American Association for State and Local History), Atlas of Indian Nations, The Indian Wars: Battles, Bloodshed, and the Fight for Freedom on the American Frontier, and Awesiinyensag ("Minnesota's Best Read for 2011" by The Center for the Book in the Library of Congress).
Supporter/Educator, Author  Bemidji Minnesota

---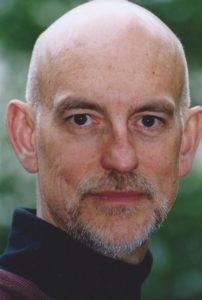 Thomas Fulton    I am a 75-year old who retired six years ago after 35 years working for a nonprofit that supported the preservation and development of affordable homes for lower income families, particularly the homeless.  Over the later part of my career, I became more aware of art as a powerful force in addressing social problems and achieving social justice. I learned that the wisdom, creativity, insight, inspiration and soulfulness of art have been decisive forces for positive change throughout history, and are now critical in achieving the deeper awareness that the world so desperately needs.  This includes art in all its manifestations – visual art, poetry, music, performance art and many other artistic vehicles as well.
Art to Change the World embodies this vision, not only in its support for artists and artistic work, but in the way ACW goes about its work – driven by artists themselves, and recognizing the value of working collectively, collaboratively.  ACW reflects the importance of diversity both in myriad art forms, but also with an emphasis on racial equity and egalitarianism.  In this way, ACW provides an opportunity to join a fellowship that passionately addresses a broad range of causes.  I am very grateful for the privilege of membership, and the opportunity to acknowledge the great contributions of artists including those whose artistic activities are personal and private as well as public. I feel a sense of belonging.   Supporter   Minneapolis, MN
---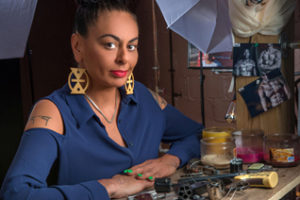 Nikki McComb's public safety campaign titled  #ENOUGH uses art as a catalyst for change and social disruption. Taking on the trenchant problem of illegal firearms, McComb uses photographs and video to reach people from the street level to the legislative arena and to help provide communities an outlet where they feel safe enough to seek help, empowered enough to give help, provoked enough to work harder to unify, and unified enough to make change collectively through art. For seventeen years, McComb has applied her artistic interests and skills to working relentlessly in North Minneapolis and surrounding communities in youth and family achievement. In addition to being an art educator, she has organized exhibitions, including Art Is My Weapon, a program whereby local artists select decommissioned guns to then create new work for display. McComb is a 2017 recipient of The Jerome Hill Artist Fellowship, a 2016 recipient of a Micro Grant for photography and a 2014 and 2015 recipient of several community leadership awards.  Artist Minneapolis,Minnesota  Read More
---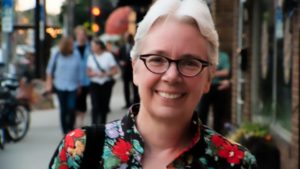 Margo Ashmore promotes arts as tools for information gathering, to inspire environmental action, economic and community development. She is publisher of the award-winning Northeaster newspaper, since 1981, which entails everything from ad sales to writing and photography.
Margo's  unique cross-disciplinary skill set includes events for multi-venue promotional alliances such as Art-A-Whirl® in its 5th through 7th years, shepherding strategic community partnerships with excellent earned media results.
Trained through countless small workshops and hard knocks, as well as the Community Leadership Institute and the Institute for Community Cultural Development. BA in Journalism. Trained by Ernesto Sirolli as a board member in two Enterprise FacilitationTM business mentoring programs. Interned at Intermedia Arts in the early 2000s doing an informal diversity audit.
A lifelong learner, interests include gardening and service on selected boards and committees.  Journalist, Minneapolis
---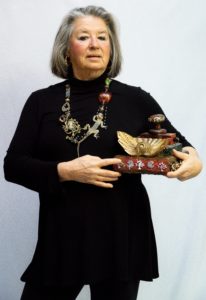 Barbara Rogers Bridges Founder and Director of Art to Change the World
Barbara has been an artist and a teacher/college professor for over 40 years. Her social practice sculptures have been exhibited in Maine, Miami, the Virgin Islands, Maryland, Chicago, Mexico, Spain, Canada, and throughout Minnesota.
Bridges taught K-12 art in Minnesota, Maine, and the Virgin Islands. She was voted Art Teacher of the Year twice in Minnesota.
Barbara has partnered with various Minnesota institutions such as the Minneapolis school district, the Minnesota online high school, Perpich Center for Arts Education, the Walker Art Center, the Mpls. Institute of Art, the Weisman Museum, and the Minnesota Museum of Art.  The online curriculum site and discussion group, ArtsNet Minnesota, came out of those collaborations.
Barbara received the Northeast Minneapolis Arts District Vision Award in 2023.  The District was name #1 in the United States two years in a row.
Barbara has served as a professor for twenty years at the university of Minnesota and Bemidji State University and has contributed in a variety of ways. Her appointment includes teaching Foundations of Education, Human Relations and Critical and Creative Thinking and also serving as the architect of the unique DLiTE (Distributed Learning in Teacher Education)  – a hybrid online K-8 teacher licensure partnership program and the FasTrack secondary initiative designed for previously degreed candidates who wish to teach high school. These programs were the first online teacher licensure programs in the nation.  Artist    Minneapolis, Minnesota and Zihuatenjo, Mexico   Read More
---
A multi-media sculptor, Judy Onofrio has been creating art for over five decades.  Over the course of her career, she has worked in various mediums including jewelry, ceramic sculpture, large-scale installations, fire performances, and currently bone sculpture.
Judy Onofrio has always been in love with the stuff of the world. In the first three decades of her fifty-year career, she worked with clay, then built, painted, and often set on fire enormous sculptural constructions. For the past twenty years, she has told optimistic stories about strong women, lush gardens, and circus through her elaborately embellished figurative sculptures. 1996 –2008
In 2008, when Onofrio was confronted by a serious illness, everything changed and she turned to her studio practice to process her experience of mortality, renewal and healing. The resulting series mirrored Onofrio's own journey through illness to renewed health.
Always a master of material, Onofrio began to subtly and organically integrate animal bones into her repertoire of sculpted, embellished and painted forms.   2009 2019
Then Onofrio took a leap of faith. The female figure, star of her work for decades, vanished. Sleek, vibrant color mutated into shades of slippery, creamy ivory, and bones became the material of choice. Onofrio's increasing awareness of the physical and spiritual energy of life lived, held in the bones left behind in the earth, had a profound influence on her understanding of healing and enlightenment. Written by Sherry Leedy
Read More:  http://www.judyonofrio.com/
 Artist   Rochester, Minnesota 
---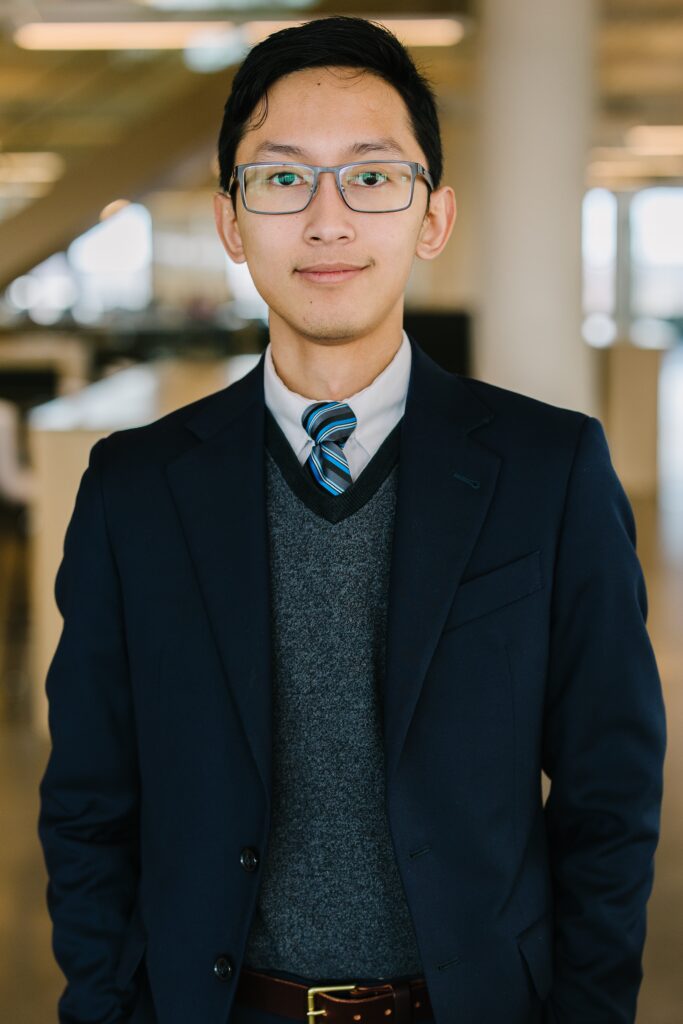 "Apollo (legal name Andrew Aung Phyo) is a consultant who was raised in Minnesota. He graduated from the University of Minnesota's Carlson School of Management in Spring 2021 with a B.S.B. in Marketing and minored in Business Analytics and International Business.
Apollo has worked in a wide variety of settings with numerous clients – from his time as an analyst at a digital marketing firm, where he partnered with global e-commerce retailers to improve upon and execute their digital marketing initiatives; to his days when he offered marketing and consulting services to musicians and artists through his freelance business, Manifest Abstract; to his current role at a mission-driven consultancy where he provides strategic and technological insights and advisory to large organizations.
'It's my honor to serve on Art to Change the World's board of directors. I wholeheartedly believe that artistry can change the world, because witnessing and appreciating great artistry has shaped who I am and what I believe in. My identity and my beliefs have, in turn, shaped my actions, and have led me to make major life decisions in pursuit of creating a brighter tomorrow. I have full faith in ACW's mission, and in all its members who are employing artistry in service of social change. For as long as I am an ACW board member, I hope to provide actionable insights that help grow the organization – whether it be in membership, scope, or scale of impact.'
You can learn more about Apollo's professional experiences on his LinkedIn profile."
---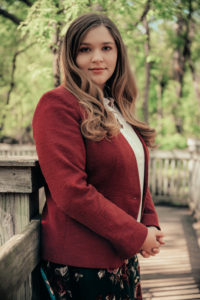 Rebecca Froehlich is a working artist and communication professional. She graduated with a BFA in Painting from University of South Dakota in 2017 and experienced training as an Artist in Healthcare at Sanford Arts Vermillion, Sanford USD Medical Center, and the University of Florida's Shands Summer Arts in Health Institute. While working with people with dementia at Sanford Arts Vermillion, she completed content analysis-based evaluation of the program, The Impact of Arts Engagement on BPSD (Behavioral and Psychological Symptoms of Dementia). She has experienced leading community-based art projects in rural and urban settings. She will graduate with a Master's In Education from Augsburg University in Spring 2022. Rebecca is available to hire for copy writing, grant writing support, and commissions for crochet, wildlife photography work, and murals. Find her on Instagram at @rebfroehlich and learn more: http://bit.ly/RebeccaFroehlich
Intern, Artist, Minneapolis 
---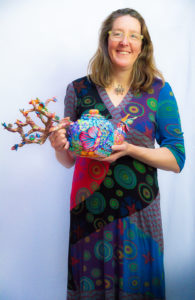 Layl McDill grew up in Gillette, Wyoming where she began creating at a very young age. Her early works were dollhouses, marionettes and even an entire "Smurf Village".  Layl received her BFA in Illustration from the Columbus College of Art Design but she found it more exciting to make sculptural work and sell it through galleries and art fairs.  She has exhibited her work around the country since 1994. Polymer clay has been her medium of choice using the millefiori technique and some mixed media materials added.  The theme of wonder permeates her sculptures that are covered with endless details.  Her work can also be found in numerous books and publications. Selected recent awards include 2nd Place Overall at Arts North International 2021, Best in "Blue" at "Primary" Banfill Locke Center for the Arts 2021,  Best in Sculpture, Edwardsville Arts Fair 2018 and 2019.
Social media: https://www.facebook.com/layl.mcdill
instagram.com/laylmcdill/   Tiktokk.com/@laylmcdill    Twitter: @laylm
---
Karen Williams
As the first openly lesbian Black comic in the United States to include specifically lesbian material in her act, Karen Williams changed the game for a number of communities. Since then, she's had a prolific career in comedy. She's released "I Need A Snack," a one-hour comedy special that regularly aired on Logo TV; is featured in "Laughing Matters," an award-winning film about four lesbian comic pioneers (Karen Williams, Kate Clinton, Marga Gomez, and Suzanne Westenhoeffer); and "We're Funny That Way," an internationally-acclaimed film that put Williams on the world comedy scene. Known for her quick repartee, insightful commentary, and audience rapport, it all comes naturally to Williams thanks to her passion for comedy and for being unabashedly herself. In addition to her stand-up, the comedian —who created her own major in "Humor and Healing" — is also the founder and CEO of the International Institute of Humor and Healing Arts (HaHA), which offers live and virtual educational programs, workshops, and seminars on the healing powers of humor. She put the humor and healing to good use this past year, performing a series of solo shows like "Karen Williams Alive" and "Heart Healing: From Pookie to Pandemic;" she also hosted comedy panels, brunches, and student shows, sponsored by the HaHA Institute and other organizations like NOBLA, the National Organization of Black Lesbians on Aging. "The most rewarding aspect of my work is sharing the healing power of humor with the world to relieve suffering and to bring out individual and collective happiness and enlightenment."
Comedian, Clevland

---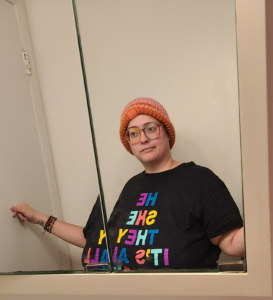 Seren Low (they/them)
I am not an artist, I am a processor.  The more I understand myself and my neurodiversity I see my projects past, present, and future as the ways I can best express myself.  I use the ideal of expressionism, dada, serialism, folk art, street art, and Americana to process my experiences and the things I learn.
I believe this ability truly bloomed in high school when I was first exposed to the freedom the sculptural arts have given me. I continued my education in the liberal arts education at Rosemont College located outside of Philadelphia. As I learned skills and history, I worked hard towards completing the classes needed. I received my BFA in Studio Art and my minor in Art History.
This time cumulative into a solo show in which I processed my view of myself as an AFAB person in their 20s in 2009. It was entitled "Female HA-HA" about the in my opinion hilarious uncomfortability of being a young woman in 2009. It was even written up in the Philadelphia Inquirer.
However, because of my personal life I found little time to create until I had long covid in 2020 when art became part of my recovery.  Art being therapy not only of the mind and spirit but of the body starting with paint by numbers and moving on to needle point then drawing. I began to heal and in 2022 I made a deal with myself to draw a day or more and I did it. I reawoke my processing self.
Instagram/TikTok: @bedsidearts
Processor, Activist – West Virginia
---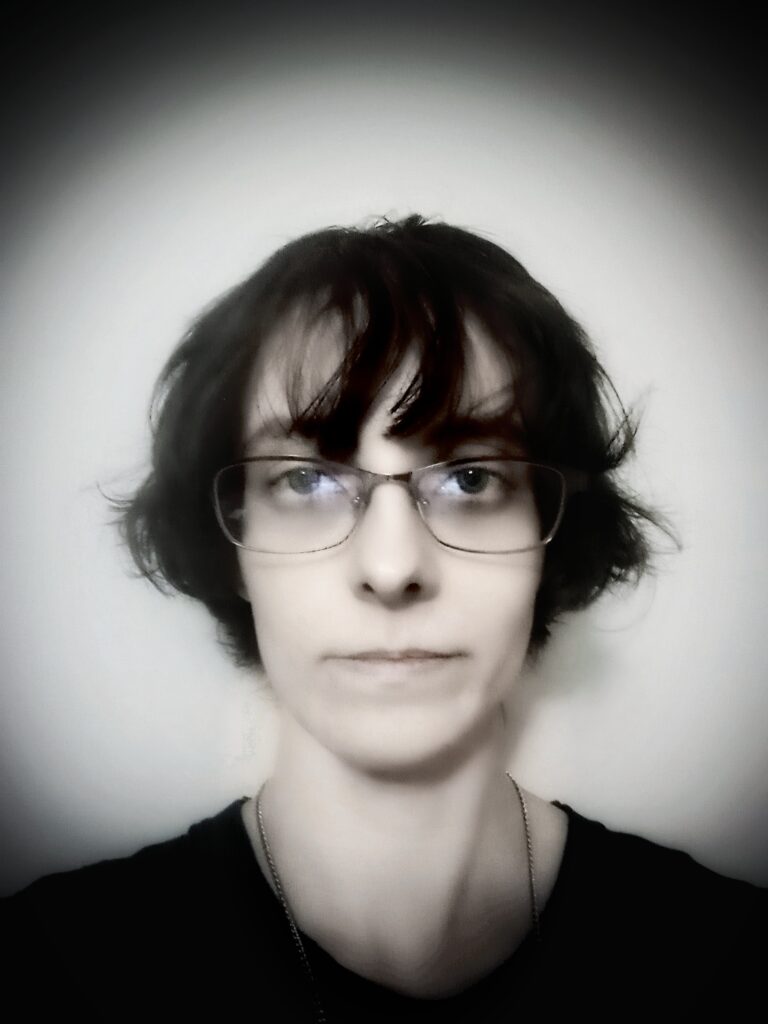 Alkemy Frost (Ne, nir, nem) is a disabled, queer, Jewish artist who particularly loves the surreal. Working in a variety of mediums both visual and literary, ne attempts to express nir own experience as well as support others in our often overwhelming world.
Ne will help the ACW community through typing up written notes and in other online formats, due to physical limitations.
Alkemy also has a small Youtube channel and is in the process of building an online art shop.
https://youtube.com/channel/UCv_PnBHMJvM3K9u5JNeUMUw
MultiMedia Artist, Cottage Grove, MN 
---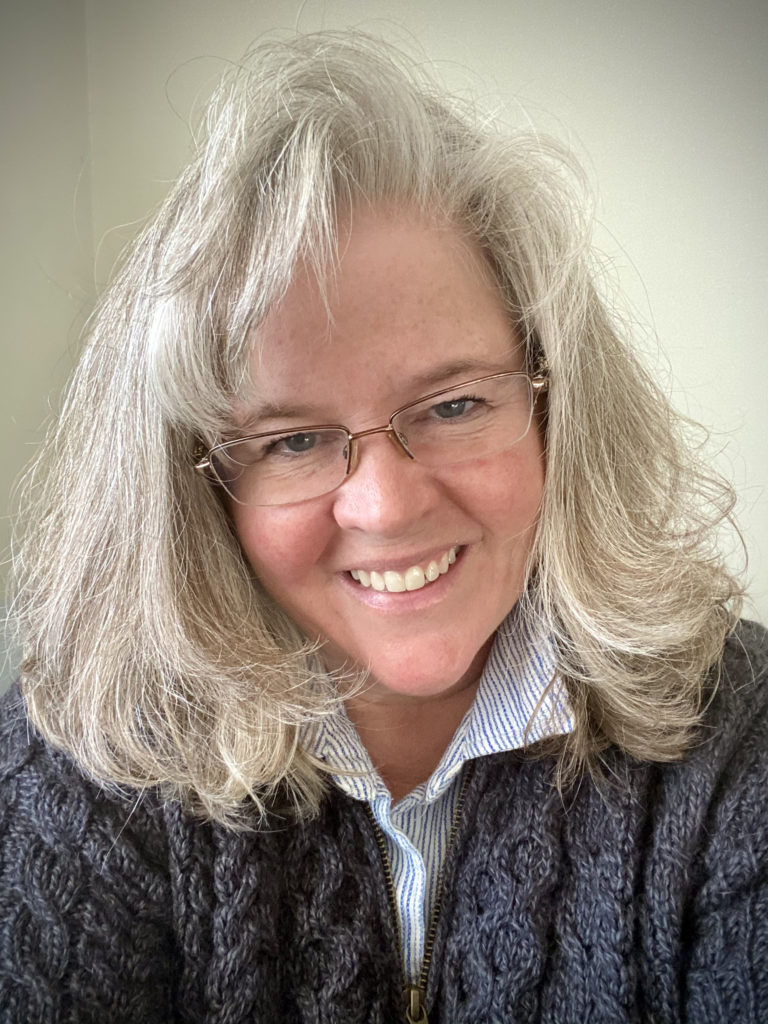 Natalie McGuire is a multi-award-winning artist.  Awards started in 2003 at local art shows winning cash prizes in her category. 2012 she won Student Photographer of year.  Later in her career, Natalie has been awarded 1st place, Juror's Choice, and People's choice awards at exhibitions local and nationally across the use from 2019 to the present.
Her education began as a small child; she learned photography composition from her father.  Her Aunt Natalie fueled the creative side, allowing it to flourish.  She Attended Community education classes for basic photography in 10997/98, studied under Deidra Monk, later enrolled in Hennepin Technical college Digital Photography program, studied under Paul Sinkler, Tom Hanly, and Tim Grey until the program closed.  She's continued her education by attending one-day seminars with National Geographic photographers.  Continues her education in unconventional ways by joining Wyoming Center for Arts, ACW (Art to Change the World), PRCBoston, Griffin Museum of Photography, Praxis Gallery, NEMAA, and St. Paul Art's collective.
Networks with other artists sharing tips and ideas. Natalie is known for her Infrared black n white photography alone with her Photozaics (which is a combination of her two loves, photography, and mosaics. Starting with a photograph finished with a mosaic frame).
Before all that Natalie's creative side was fueled by Her parent's love of travel via RV. They believed the road trip was a part of the journey and got to see a lot of America that you just can't get from a plane.  She's always been a fan of Ansel Adams and Bob Ross' style, even though Bob was a painter, and loved watching his programs on the local PBS.  Really drove her to get out and be with nature.  Creating art helps Natalie connect with the viewer, exhibiting her ability to make you feel like you are there with her.
Photographer, St. Paul
Social Media Links: Instagram @nmcguirestudio Twitter @nmcguirestudio  Website https://nmcguirestudio.com/
---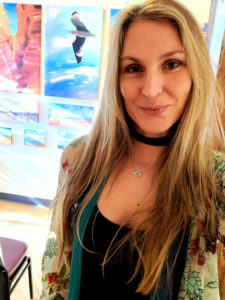 Kelly Frankenberg   ACW Assistant Director
Kelly  has jumped into every kind of art she can find whether it's music, film, fashion, painting, sculpture, glass, woodworking, or performance. Kelly's travels across the globe are her inspiration for her photography and painting. Her abstract work comes from memory and her influential art comes from her passion for unity and inclusivity and reform in a world of vast cultural diversity. Her spiritual art comes from meditation and channeling the subconscious and source energy.
Some classes Kelly has taught include Drawing, Watercolor, Piano, Guitar, Clarinet, Critical Thinking, and other humanities and sciences. Her educational background consists of a BFA in Illustration from MCAD and a MFA in Creative Writing from the University of New Orleans with studies in Ireland, Scotland, and Italy in Poetry, Creative Non-Fiction, Screenwriting, and Visual Art.
Some local clients for books, illustrations, and murals have included Minnesota's Governor's Residence Council, Minnesota Children's Theater, and the Islamic Center of Minnesota. Some national clients for live performances, courtroom sketches, and 3D art have included the National Architecture Convention, Fox National News, Macy's, and Extreme Makeover: Home Edition.
Kelly's work has appeared in film, TV, books, newspapers, magazines, on the radio, on walls, windows, pianos, mailboxes, and electrical boxes. During the year her work is displayed in solo and group gallery shows, and is for sale at local art festivals. She is currently finishing her screenplay and feature-length film.
Kellyfrankenberg@gmail.com   Artist, illustrator, writer, teacher   Minneapolis, MN
---
Lynnette K. Black, Immigration, Social and Environmental Justice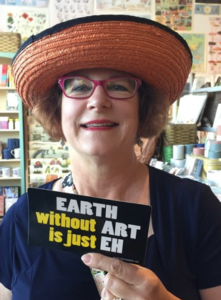 Lynnette Black is a global medical device marketing expert, having used her visual arts and writing ability to market life-saving products and products that improve the quality of life, such as artificial limbs, wound care, pacemakers and interocular lenses for cataract surgery.
Now retired, Lynnette is a full time artist seeking to raise awareness of global issues such as mass migration, equal rights, environmental justice, and racial justice.  A cooperative member of Highpoint Center for Printmaking, she has exhibited nationally, including twice at the Katherine Nash Gallery, Regis Center for the Arts, University of Minnesota, in "Women and Water Rights" and "Women and Money". In 2018 her print "Wood Nymph" was selected by Juror Crawford Alexander Mann, curator for Prints and Drawings, Smithsonian American Art Museum, for the Biennial International Juried Exhibition, Highpoint Center for Printmaking.
A long-term member of Women's Caucus for Art (WCA), Lynnette is also a member of International Association of Female Artists (IAFA) and Art to Change the World.    https://www.lynnetteblackart.com
Artist, Minneapolis
---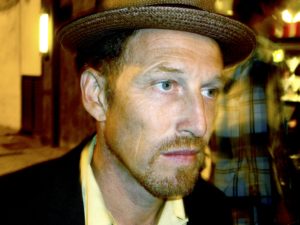 Phil Harder is an award winning music video, commercial and feature film director and cinematographer.
Harder's film awards include Best Director for TUSCALOOSA at the 2020 Barcelona Film Fest in Spain. TUSCALOOSA also won Best Feature Film at The Golden Gate and Houston Film Festivals in 2020.
Phil was nominated for an Independent Spirit Award for the film "Snow". Other awards Philip has won include an Audience Choice Feature Documentary at the Bare Bones Film Festival, MTV Awards video nomination, SXSW short film award, nomination for MVPA Director of the Year. Jury Award at Dance on Camera Festival at Lincoln Center, Best Experimental Film at Brooklyn International Film Festival. Phil has cinematographer credits that include the Japanese feature film "Under The Cherry Blossoms" that was shot in Japan.
His background includes being an award winning music video and commercial director.  He has made music videos for Prince, Foo Fighters, Incubus and many more. His commercial clients include Apple iPod, Sprint, Gap, Target, Advil and others.   See his short video Pulp "Trees".   
Home   IMDB: https://www.imdb.com/title/tt7579446   Twitter: https://twitter.com/tuscaloosamovie
Website: http://www.tuscaloosamovie.com    Facebook: https://www.facebook.com/tuscaloosamovie/   Instagram: https://www.instagram.com/tuscaloosamovie/
---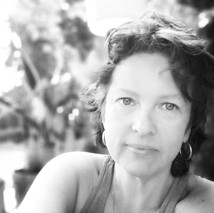 Rebecca David was born in rural Pennsylvania and currently resides in Southside Minneapolis. She began her formal education at Edinboro University of PA and completed a BA in Art and BS in Business Administration at Waynesburg University in Pennsylvania.
She is a firm supporter of the ADA, STEAM initiatives (Science Technology, Engineering, Art, Math) and the belief that ALL children deserve the opportunity to bring their creative voice forward no matter what race, culture, creed, ability or financial status.
Rebecca's newest body of ceramic work is both functional and decorative, a mixture of utilitarian wares and wall pieces. This work expresses the tension between the containment and release of emotion in dealing with societal conflict. Her return to painting in 2021 explores these same concepts along with her love of nature in simple botanical studies.
Prior to relocating to Minneapolis in 2016 she has participated in multiple artist residency projects through what is now known as the Pittsburgh Center for Arts and Media, held memberships with NCECA, Teaching Artist Guild, the PA Arts Education Association (conference presenter). She is currently a member of Art to Change the World, NCECA (National Council on Education for the Ceramic Arts) and an active volunteer for The Art Shoppe at the Midtown Global Market.  Contact:  Rebecca David justbeckydavid@gmail.com
Artist , Minneapolis 
---
Frances Bates (She/her) is a jack of all trades with experience in art, design, and engineering. Growing up her dream was to become an inventor who made the world a better place. At a young age, creating found object art and homemade gifts was where it all started. She explored her interest in engineering by participating in as many summer camps and classes related to Science, Technology, Engineering, and Math (STEM) as she could.
This enthusiasm for both art and engineering led her to get a BFA in Industrial Design from the University of Wisconsin – Stout. This gave her the best of both worlds as industrial design is considered the art side of engineering. While at Stout she expanded her knowledge of a variety of art forms including graphic design, sculpture, jewelry, sewing, photography, and woodworking.
Currently, Frances is a freelance artist/designer doing a bit of everything depending on what comes her way. Her art often reflects just how much she cares about helping others. She has a particular passion for issues of diversity, the world of dancing, and camping gadgetry. As a lesbian with autism, she understands how important it is to empower your community.
Her advice: "Be like Dory and Just Keep Swimming"
francesbates22.wixsite.com/portfolio
francesbates22@gmail.com
instagram.com/whitetigerwoman
Artist, Designer, Dancer – Minneapolis, Minnesota
---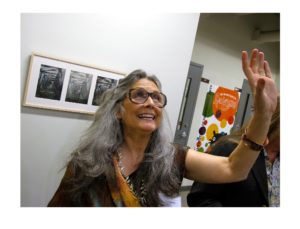 Candy Kuehn creates wearable art, costumes, wall pieces, and sculptures in numerous media. She makes art pieces that are functional, reversible and have multiple uses that sometimes change with the passage of time. Many works live as well on the wall as they do on the body, on the ceiling, on the floor and on the stage.
As a painter her medium ranges from cloth to ceramic glazes. Her work features whatever makes a person or piece of art beautiful and moving. Her work has appeared at the Textile Center of Minnesota's Art-in-motion shows, the St. Paul American Craft Council Fair and the Minnesota Craft Council Fair Market Place at the State Fair grounds. She has also created costumes for the dance theater company Ballet of the Dolls productions of "The Red Shoes," "Enchanted Night," "Sleeping Beauty," "Nutcracker (not so" Suite," and "Cinderella").
Candy was artist-in-residence in the Textile Center Dye Lab for 2007-2009 school years. Her digital photo drawings and portraits have been exhibited in several shows, Southeast Minneapolis Public Library had three shows and fabric installation in children's area over the last six years, the Fine Art Show at the Minnesota State Fair for three years, and for WARM at several venues.
She received honorable mention at the WARM 40th anniversary show. She created digital illustrations for large scale projections and costumes for the Interference Arts production "It is She Who I See", and "Elijah". Candy's "Human and Earth History" panels were selected to be part of the City of Hopkins' Art Street public art program, was seen on the outside wall of the Hopkins Center for the Arts, and won Children's Choice Award. Candy created costumes and large digital projection images for 'Conviviere" and 'The Palabras Project' for Zorongo Flamenco, and costumes about Picasso's earliest paintings, a Zorongo commission in New York City. The Marcy-Holmes neighborhood, commissioned an electrical box cover, for 'Fresh Boxes' which can be seen in Dinkytown, Minneapolis Minnesota. Her digital works have shown in The Hudson Hospital Rehab Wing and Westfield Hospital in Wisconsin and a show in Owatonna Hospitals, in Minnesota, Spring 2017. In  2016, Flow Arts Gallery, curated her work into several group shows, and her digital work was also chosen for "The Paranormal Show" at Banfill-Locke Center for the Arts, Anoka, Minnesota and "National Parks; Personal Perspectives", at The Phipps Center for the Art , Hudson, Wisconsin.  Read More   Artist  Minneapolis, Minnesota 
---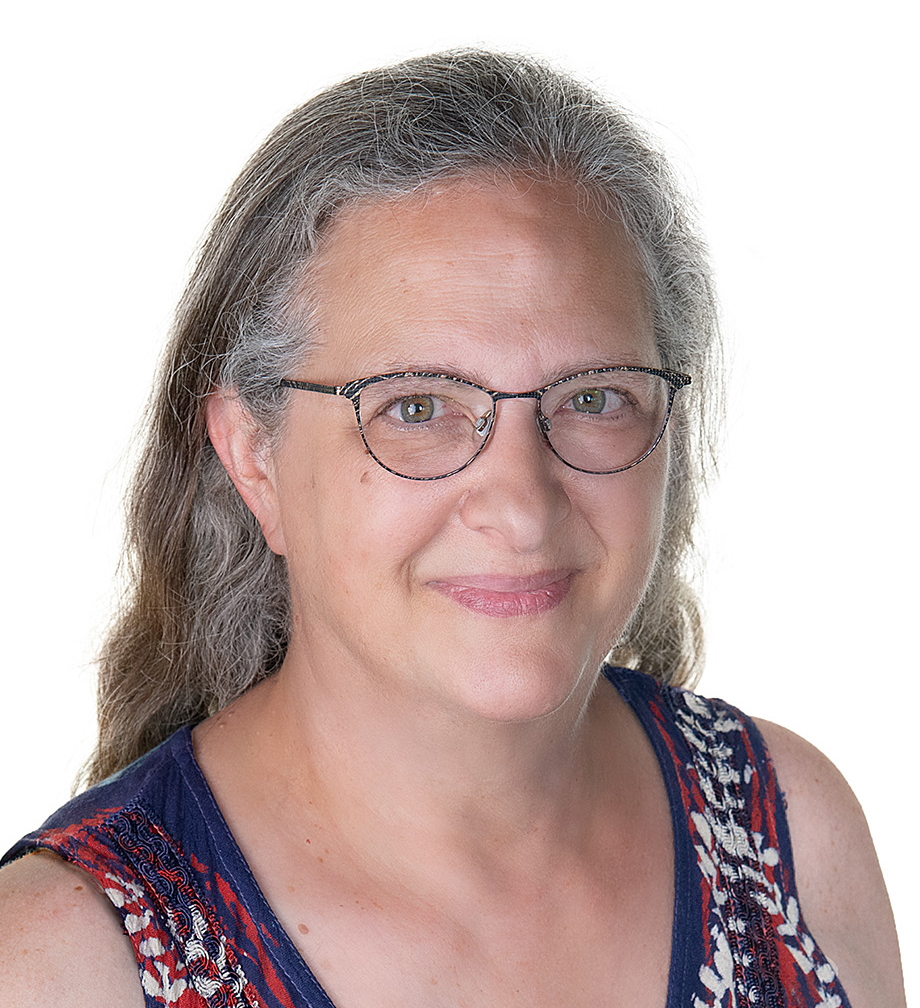 Cheryl Caponi is co-founder and Executive Director of Caponi Art Park. Along with her late husband, the sculptor and Macalester College professor Anthony Caponi, Cheryl has spent her professional life developing the organization, programs and grounds of Caponi Art Park—a 60 acre sculpture garden, education center and performance space in Eagan, Minnesota. Cheryl has also led and participated in several community build organizations, served on the Dakota County Public Arts Citizens Advisory Committee and was named "Exceptional Business Women" by the Dakota County Tribune. Caponi Art Park received the Metropolitan Regional Arts Council Arts Achievement Award in recognition of its efforts to build community through arts engagement, support for artists and raising public awareness of the importance of the arts.  https://www.caponiartpark.org/
---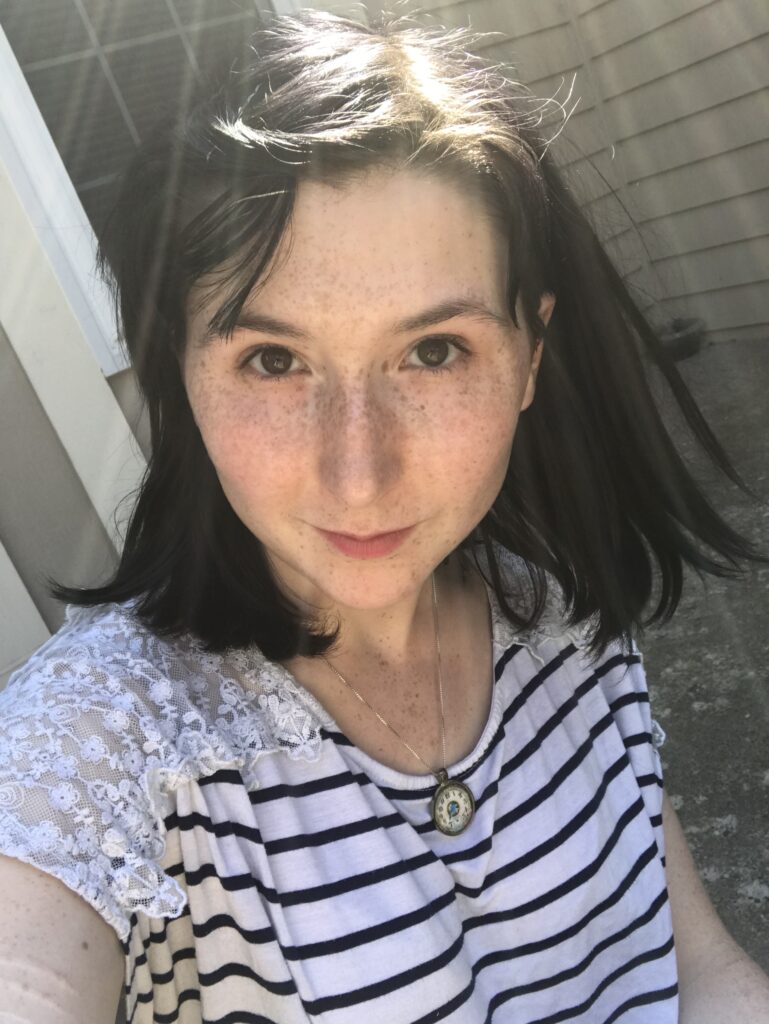 Rose Cooper
Earned her Associate of Fine Arts Degree from Inverhills Community College and Is currently pursuing her BA in Studio Arts from the University of Minnesota. Her primary medium is painting; through her work, she loves to explore the relationship between light and darkness, metaphorically and literally.  By doing self-portraits Rose found a way to process her life and the world around her, while simultaneously expressing her emotions in a way that her words can't.
"One of the most common themes I express in my work is: no matter how dark things may seem there is always a light at the end of the tunnel,"
Her work can be seen in person at the Red Wing Artisan Collective.
Her website: www.rosesimaginarium.com not only displays her work, but also the work of other fine artists she collaborates with from the twin cities.
Painter, storyteller
---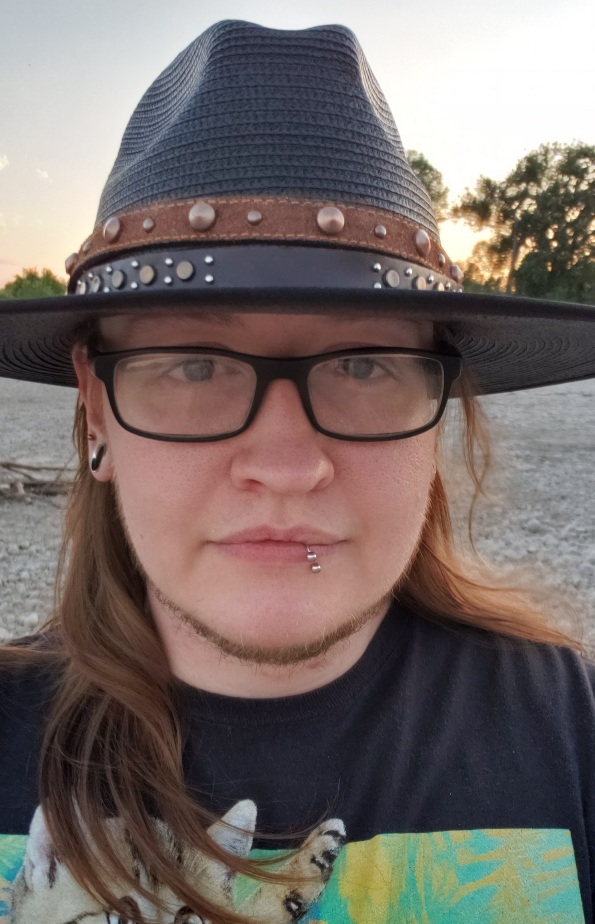 Collin Nelson is a queer artist and crafter perpetually wandering between Wisconsin and Montana.
Primarily a digital artist, they also paint, craft,  and code. Always experimenting and trying new things.
Collin has been featured in print and online publications, merchandise, and games.
Their work explores the intersections of queerness, mental health, disability, technology, and environmentalism.
They are passionate about practical self-sustainability and lifelong learning.
You can find them at:
curefuzz.carrd.io
---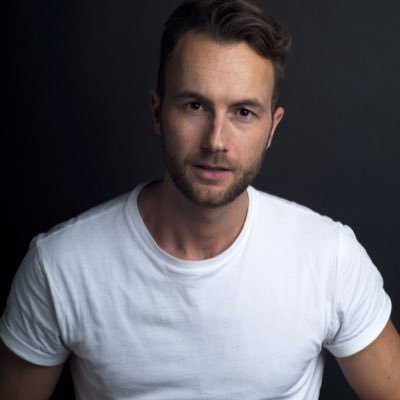 Alexander den Heijer is a public speaker, writer, and trainer with more than 15 years of experience working with groups on topics such as personal and spiritual growth. He draws inspiration from many disciplines, including philosophy, psychology, science. and ancient spiritual traditions. He shares many of his thoughts on his instagram page via https:// instagram.com/purposologist. 
---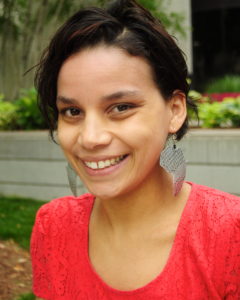 Laura Mann Hill
Laura is a theatre artist, storyteller, educator, and administrator from Minneapolis. After teaching and directing theatre arts programming in New York City public schools for nearly a decade, she returned to the Twin Cities to join Hamline University's Social Justice Theatre Troupe, Making Waves, as the Assistant Director. Laura also worked as a teaching artist, trainer and administrator with the Children's Theatre Company (CTC), engaging with communities through the nationally recognized Neighborhood Bridges Program for 5 years before taking on the role as Director of the Education and Stewardship Team at Friends of the Mississippi River. Laura is a lead arts organizer and facilitator using art for social change with various arts-based organizations including Million Artist Movement, Language Attitude, The Warehouse Project & Gallery and is a founding member and performer with the Speaking Out Collective.  She has performed locally with various theatres and is directing online plays with Youth Performance Company. She enjoys creating pathways for youth and is always seeking intergenerational, art-based experiences that center Black Liberation, solidarity, healing and imagination. Laura received her Bachelor's Degree in English and Education from Hamline University and earned her Master's Degree in Teaching Secondary School from Pace University in New York City.
---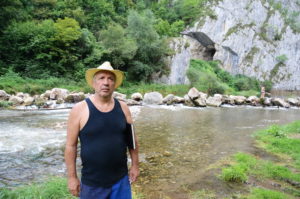 Zoran Mojsilov was born in Belgrade, Yugoslavia in 1955. As a small child, he carved his own toys out of scrap wood and was adept at drawing and painting. In early adolescence he began Greco-Roman wrestling and continued this practice into his mid-20's. He credits the discipline of training, an understanding of the skeletal muscular forms in the human body, and the spirit of competition in sports and life as primary factors for creating art today.
Mojsilov left Belgrade in 1983 for Paris, France to test his artistic credibility. In 1984, he met Ilene Krug, an American Artist, at Association Confluences. After two productive years there, they decided to move to Minneapolis in 1986.
Once in Minneapolis, Mojsilov made large scale sculptures in wood using the assemblage process that he had started in Paris. His career developed steadily with recognition from local and national grants such as the McKnight Artist Fellowship in 1987, the Socrates Sculpture Park / Athena Foundation Award in 1988 and 1990, the Pollack-Krasner Foundation Artist Fellowship in 1990, the Minnesota State Arts Board Artist Assistance Fellowship in 1994, the Bush Foundation Artist Fellowship in 1996, and the Jerome Foundation, Travel and Study Grant in 1993 and 2001.
Mojsilov had a sculptural break-through in 1990 when he was an artist-in-residence at La Vie des Formes in Chalon-sur-Saône, France. In this French shipyard, he took up welding and made sculptures in stone and steel. Mojsilov continues to use these durable materials in his public art projects to this day. They include: the Metropolitan Regional Arts Council High Bridge Park, St. Paul in 1995, the Minneapolis Arts Commission, Camden Gateway Project, Minneapolis in 1996, the Minnesota Percent for Art in Public Places, Rochester Community & Technical College in 1997; the Dallas Area Rapid Transit, Dallas TX in 1998; Wisconsin Percent for Art in Public Places, U of WI at Stevens Point WI in 1999; Kirchbak Sculpture Garden, Richfield MN in 2000; North Dakota Museum of Art, Grand Forks ND in 2000; Spirit of Milwaukee Neighborhood Millennium Art Initiative, Milwaukee WI in 2000; Nebraska Percent for Art in Public Places at Wayne State College in Wayne NE in 2002; the Anderson Center for Interdisciplinary Studies in Red Wing MN in 2006.  Read More:  http://zoranmojsilov.com/
---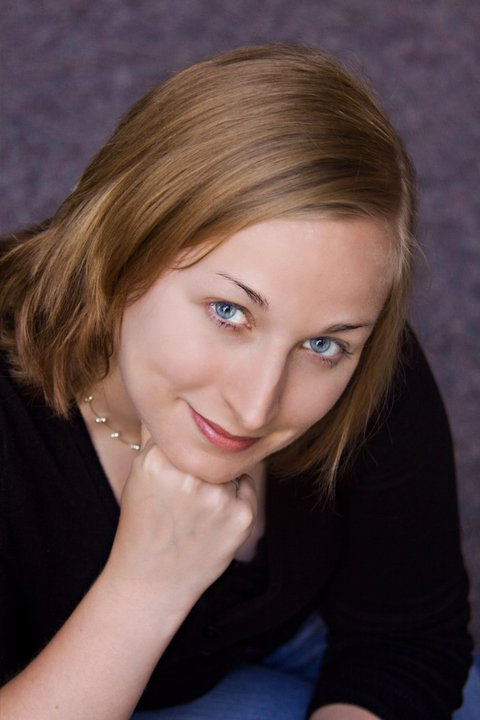 Sadie Ward
Sadie Ward has been a practicing theatre artist for over a decade. As a theatre generalist, she has worked as a set design, props design, lighting designer and stage manager on dozens of St. Paul/Minneapolis based productions. Some of her scenic and prop design work at Park Square, Theatre in the Round, Theatre Unbound, Theatre Pro Rata, The Phipps, Stages Theatre Company, Lyric Arts and Minnesota Opera. In our disposable modern world, she tries to incorporate recycled and upcycled elements into her theatre designs and art work. Sadie is also the Executive Director of the Minneapolis Green Theatre Alliance. She has stage managed with the Minnesota Fringe Festival and has planned and support many live entertainment events. In 2019 Sadie created an art form by taking old bras and making portraits of influential women, referred to as Brart (bra-art). Sadie is always gathering bras, and any bras she doesn't use, she gets to organizations that help women who can't afford bras, get bras for free or take care of the textile recycling for bras.
Brart Blog
Brart: Bra-Art – Blog (weebly.com)
WCCO Interview
Local Artist Makes Portraits From Old Bras – YouTube
Twin Cities Live Interview
Brart: Upcycling Bras Into Art – Your Happy Hour and a Half! (twincitieslive.com)
Artist, Minneapolis
---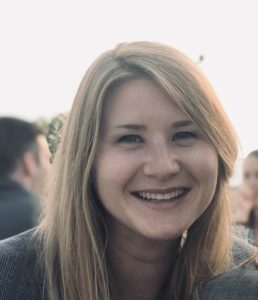 Abby Ross  is an organizer, activist, and most proudly, a creative.
Born and raised in so-called Wisconsin, Abby has always loved the outdoors, craft supplies, music, and bantering with her brothers.
Abby holds a degree in Political Science from the University of WIsconsin – Madison where she first started organizing within the youth climate justice movement, specifically around pipeline  resistance.
Over the course of her organizing career Abby has sought to bring her passion for art activism  to the forefront of her movement work. In 2018 she led a first of its kind Tar Sands Storytelling  Project for which she received the Sierra Club Joseph Barbosa Award. She has since been  invited to speak at events such as the National Women's Caucus for Art National Conference
and the University of Wisconsin Gender and Women's Studies Consortium Conference. Most  recently, Abby has supported young people across the country at the frontline of the climate  crisis to elevate their voices through storytelling and the arts.  Abby currently sits on the Executive, and Equity Committee for the Wisconsin Chapter of the  Sierra Club and continues to lead collaborative, art and storytelling projects on climate justice
issues. She also finds time to get outdoors, indulge her love of reportage illustration, and
sample new pastries.
Madison . WI  Activist, Intern
---
Walter Chancellor Jr.
Professional saxophonist, multi-instrumentalist, educator, arranger, mentor and music producer.  Walter Chancellor has been a mainstay in the Twin Cities contemporary Jazz and R&B music scene for the past 25 years. After constant touring during his formative years he decided to relocate to musically successful Minneapolis from Des Moines, Iowa and lesson the necessity of so much traveling to perform. Not long after his arrival in Minneapolis, Walter performed and recorded with Prince, earning him a Double Platinum Record for his participation on Prince's "Emancipation" CD in 1996.
Additionally, Walter has performed, recorded and has shared the stage with such artists as Chaka Khan, Willie Nelson, Maceo Parker, Candy Dulfer, Chance Howard (Prince, Candy Dulfer &  Brian Culbertson), Brown Mark Mazarati, Musiq Soulchild, Larry Graham, the late Louis Johnson, Cameo, The Pointer Sisters, Bobby Lyle, The Platters and Producer greats as Chris "Big Dog "Davis, Andre Fischer and Jack Douglas just to name a few.
For the past 25 years, Walter has been a mainstay, Walter has expertly taught Audio and Video Post Production for the "Institute of Production and Recording" (IPR) in Downtown Minneapolis and has since retired his 18yr stay there from 2002 -2020. He has been instrumental in the successful careers of many IPR Alumni that he personally taught and mentored. To give back to the Twin Cites community that has supported his creativity, Walter helped launch and is one of a few founding members of the Twin Cities Mobile Jazz Project and After School program in Minneapolis and St. Paul. The program is designed to expose adults and children to Jazz Culture, technology, music history and gladly educates them about our great American art form, JAZZ and other multimedia art endeavors & opportunities.
Earlier in 2022 Walter released his Smooth Jazz hit "Time 2 Chill" which was one of the most added Smooth Jazz releases to terrestrial and internet radio worldwide upon its release in May 2022
Walter has recently produced a new R&B single for Junior Giscome
"Who's Been Schoolin' U?" released on October 7th, 2022
Currently Walter has Produced Holiday music for the incomparable Twin Cities Jazz Vocalist Thomasina Petrus here for the 2022 Holiday Season, "Mary Did You Know"
A very soulful and heart-warming rendition of longtime Gaither Vocal Band member Mark Lowry. Release date is November 25th, 2022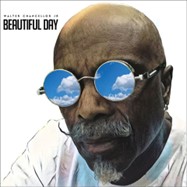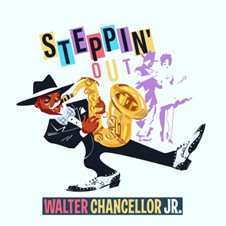 ---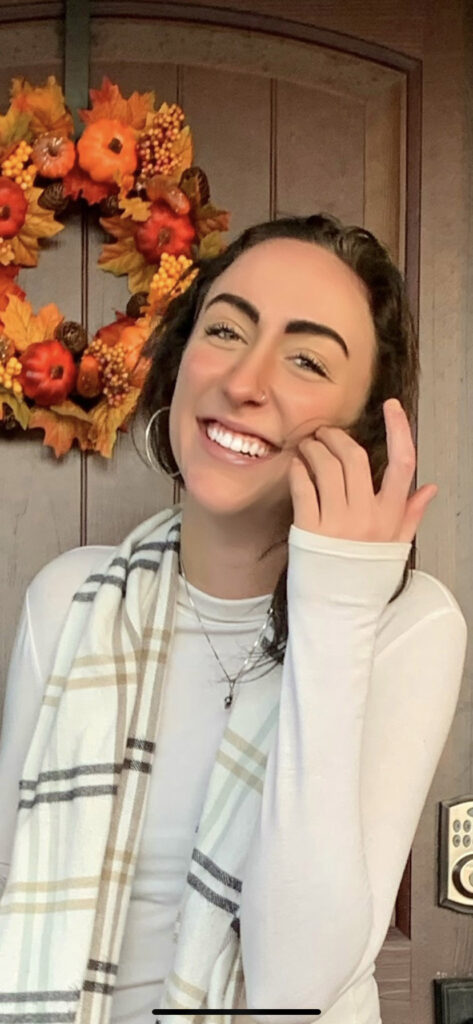 Elsie Gray
Earned her BA in Studio Arts and Graphic Design from Hamline University  '21.  Her Sculpture and art practice explores what not only does an eating disorder  look like, but drawing attention to eating disorders and exemplifying how these disorders emaciate the body and mind.
By using her own experiences with an eating disorder, she creates pieces that  will resonate with survivors, while helping to educate the public.  "My work is informed by the debilitating effects that eating disorders have on  the body and mind. Through my own lived experience, and trauma, I create  unnerving images of eerie and horrific distortions of the body. My work draws attention to eating disorders and how these disorders emaciated the body and mind. Using materials such as steel wire, wood and melted trash bags to  illustrate the internal/physicalities of body  dysmorphia. Bombarded by the  visual culture of papery thin models and actresses, society has equated  thinness with success. In my work I tackle ideas of female beauty standards and the fatal quest of thinness that can impact anyone. I create confrontational pieces forcing the viewer to interact and watch as work withers away in front of them." She has previously worked for MPLSART.COM in Minneapolis. Elsie's work has been exhibited at The Old Courthouse Chicago IL, MIA, Hamline University.
Her future work will be centered towards and focused on the continuation of  harmfulness that society brings upon individuals ie: women, pertaining to the  body, negative imagery, and unrealistic beauty standards for all. She will continue collectively addressing these beauty standards by creating pieces incorporating familiar materials in her subject matter.
When Elsie is not advocating for the importance of individuals mental health, she is currently employed at the Wealshire of Bloomington helping care for individuals battling with Alziehmers and Dementia.
Whether it's working with patients one-one one or creating Art pieces that showcase the importance of mental health to survivors. One of Elsie's big goals is in helping people who may not be able to self advocate.
Her website:https://www.elsiegray.net/ not only displaying her work  advocating for mental health awareness.
Her site also includes Elsie's Graphic Design, and Painting work, that further exemplifies her range in working with a variety of mediums, showing  abstractionism and modernism through her pieces
Painter, Sculpture, Graphic Designer, Mental Health Advocate
---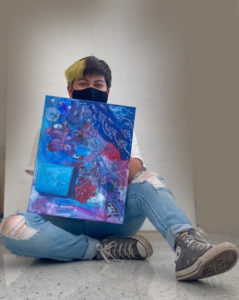 Aristóteles Carbajal (Ari) loves art— he prefers painting, Though young and often tired, when inspiration moves their spirit,Ari attacks the canvas. He challenges the viewer to look deep into his art. Where a lot of good things happen! A lot of these "good things" were inspired by Ari's sister who told Ari they sucked at drawing. This early criticism went on to fuel Ari's choices in subject matter, medium and composition. Ari challenges any and all canvases. Look deep within their world, there is so much to see.
Social media: Instagram @mossy_raccoon  Artfol  @mossy_possum TikTok @mossy_raccoon
Artist/ Intern     Stillwater, Minnesota 
---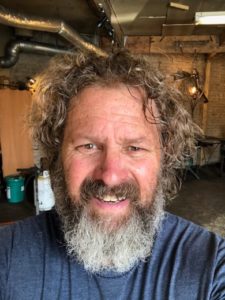 Greg Volker is a sculptor, potter, musician and builder. Born in Stuttgart, Germany and grew up in St Louis Park, Mn. Attended the University of Minnesota for his BFA and left Minneapolis for San Francisco in 1990 to attend graduate school at San Francisco Art Institute. He spent 28 years in SF, Oakland and Sonoma Valley and in 2018 he moved back to Minneapolis.
As well as his own work he has assisted and installed public works for other artists like Andy Goldsworthy, Dawn Freyling, Chuck Splady and John Roloff.
Website: gregvolkerarts.com    IG,FB @ Greg Volker Arts
Artist, Minneapolis, MN
---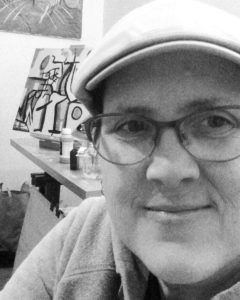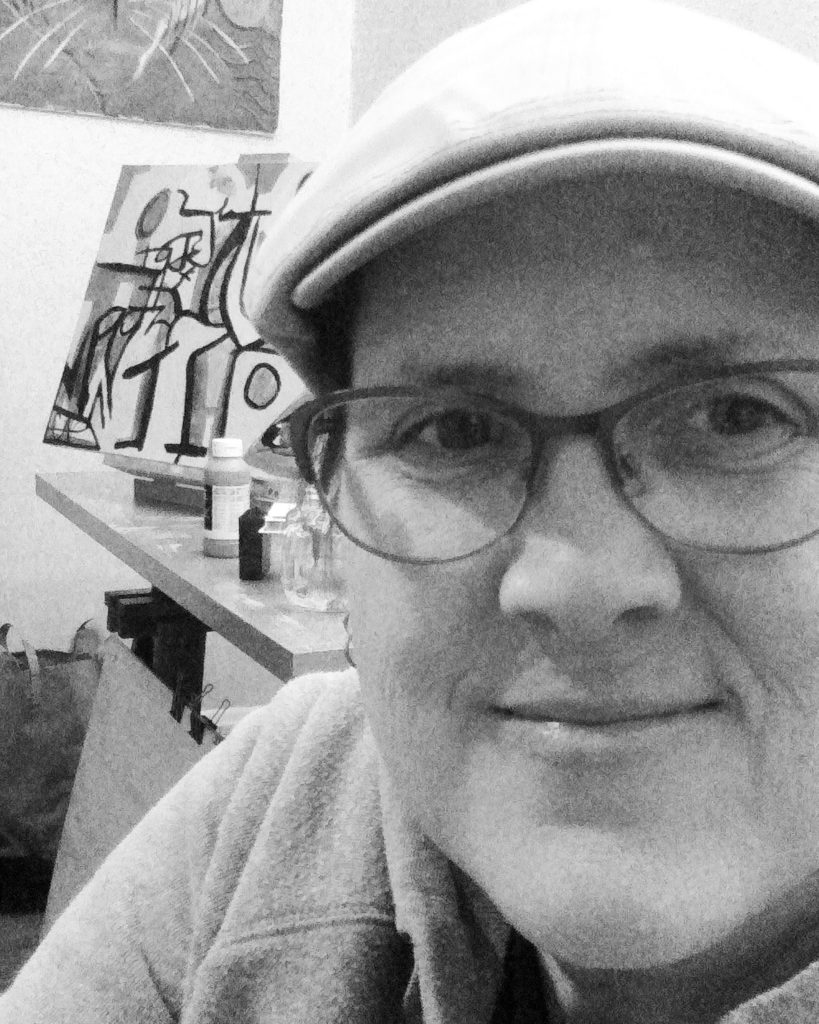 Catherine A Palmer BFA, University of Minnesota Minneapolis, MN While I have been at the business of making art for as long as I can remember, my work as a student began in earnest in 1987 when I was awarded a scholarship to the Split Rock Art program. Since then, my study has led me from the precepts of life and figurative drawing to the freedom I have found in theory and an abstract vision. In other words, you need to know the rules to break them. And in the process of doing so, catharsis is found. My starting place is color; color leads me through space to composition. My subject matter can be identified as a conversation with the world I live in, influenced by feminism, personal circumstance and the on-going attempt to create a pure art object, one that exists solely for the experience of the beholder. I have shown my work in Minneapolis since 1997 in Galleries, Community Colleges and Coffee Houses. As a result, my paintings are held in personal collections across the United States and in Norway.   Artist Minneapolis
---
Craig Harris  Craig Harris is Artistic Director of Interference Arts and is a composer, performer and writer. Harris creates multimedia stage works and interactive sculptural environments. He has collaborated with dance theater companies Ballet of the Dolls, Zorongo Flamenco, Off-Leash Area and Katha Dance Theatre, and served as Music Director on many theater projects.
Harris received a 2016 Right Here Showcase Commission, and has received support from McKnight Foundation, American Composers Forum, Hanson Institute for American Music, and Rimon: the MN Jewish Arts Council.
As Executive Director of Ballet of the Dolls and the Ritz Theater Foundation, he led the initiative to renovate the Ritz Theater in Northeast Minneapolis. He was Managing and Interim Director at the Playwrights' Center, President of the International Computer Music Association, and Executive Director of the International Society for the Arts, Sciences and Technology. Harris received a Ph.D. in Composition at Eastman School of Music. Musician/Composer   Minneapolis, Minnesota  Read More
---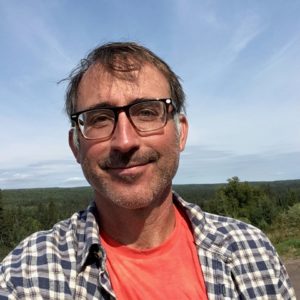 Deacon is a filmmaker and educator with over ten years experience in film production and over twenty years experience as a youth media instructor and teacher.  He developed the youth program at FilmNorth (formerly IFP Minnesota) which offers JuiceMedia (an award winning high school after school program), summer camps in filmmaking, photography and animation and in-school residencies.  He has overseen hundreds of youth-produced films which have screened in numerous festivals and won many awards.  As an independent filmmaker, he has produced and directed a number of short documentaries including the award winning films Bee-Sharp Honeybee, 56, and Peaceful Warriors: on the road with Vets for Peace.  His first feature film, The Co-op Wars, a documentary on the food coop movement in the Twin Cities, premiere in May, 2021 at the Minneapolis/St Paul International Film Festival and will be broadcast on TPT Twin Cities Public television in October, 2021.
Deacon's website:    deaconwarner.com  Reach Deacon at:   dkenwarner@gmail.com
Filmmaker, Minneapolis
---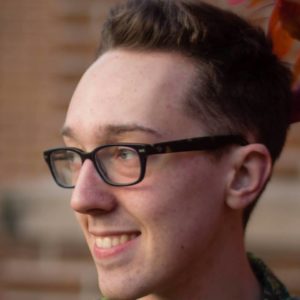 Johnny Barrett is an emerging artist, specializing in graphic design and
illustration. He has a background in programs like Photoshop, Illustrator,  InDesign and CorelDraw, as well as traditional art techniques like  painting, printmaking, sketching and sculpting. His work covers a wide range of styles and mediums, usually depicted in bright colors and energetic imagery. He has worked with many local Minnesota artists and was   a primary editor for the Hamline University Fulcrum Journal during his time there. Aside from art, Johnny is also an avid film enthusiast and a lover  of media in general.
Artist  Minneapolis
---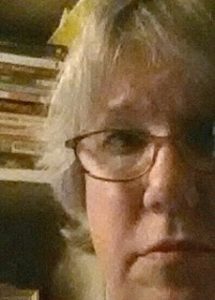 Debra Ripp  I am a native Minnesotan born in Mankato and based in the Twin Cities. I welcome you to come visit my studio in the Dow building and in the Creative Zone of St. Paul. The Dow building is on the Green Line of the Twin Cities Light Rail System~ Tobersonstudios,  2242 University Ave. W. #201B, St. Paul. MN 55114
Tobersonstudios is home to a broad range of spirited images by Debra Ripp in mixed media. Toberson is the doghead figure that you see in much of my work.  He is an original insignia character in my work, the guide to all of my imagery.
 I am Mixed Media artist which means I love to explore all possible media, anything that will make the image emerge stronger to obtain the voice it is meant to have. My favorite thing is to vacillate between media and observe how the image can transform and mature as it is manifested in different media, including 3D media.  Debra Ripp/ Tobersonstudios
Artist, Minneapolis 
---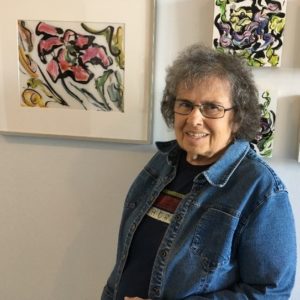 Brenda Litman
Aspects of nature communicate with us daily. Standing on the banks of the Mississippi or the rocky shores of Lake Superior, at one moment you may be struck by the soothing glistening ripples. At another moment you may feel the raw force of the waves. Even at home, one is constantly aware of changes in the weather, its pleasures and perils.
I am a Minnesota artist with a studio in the California Building.. My husband, Ted, and I have two sons. When our youngest was in high school, I returned to the University and earned my BFA and MFA in painting.  I subsequently taught Concepts in Visual Art in the Department of Art at the University as adjunct faculty from 1998 to 2008 and was recently a mentor for Women's Art Resources of Minnesota.
Artist, Minneapolis
---
Beatrice Crow is an educator and an emerging artist and designer in Minneapolis, MN. Born and raised in New Hampshire, Beatrice grew up painting, drawing, and spending lots of time outside on her family's farm. She earned a degree in art history and studio arts from Carleton College in the spring of 2020, and during her time there fostered an interest in graphic design for social media, watercolor and gouache painting, printmaking, and arts education (culminating in summer internships at the Guggenheim Museum and the Children's Museum of Arts). Beatrice now is a teaching assistant at a therapeutic preschool in St. Paul and sustains a painting practice from her studio. Her work focuses on the vibrant colors of sunrise and sunset. In her freetime, Beatrice can be found learning a new craft, watering one of her many plants, or trying out one of the many Twin Cities breweries.
---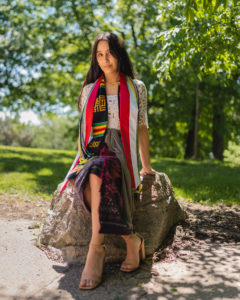 Natalia Granquist is an artist/art historian who is deeply interested in providing platforms to stories that have been silenced or suppressed. She loves to do research, especially through a decolonial lens, and even more so if it is about a woman of color. Recently, she graduated Cum Laude from St. Olaf College with distinctions in art history and studio art. Her thesis in art history focused on amplifying the stories of Teha'amana and Ni Pollok who were exploited by south sea Orientalists. Through her artwork and writing, she strives to uncover lesser-known stories and to relay her own gaze as a Balinese woman navigating the historically white male-dominated world of art history. With experiences in building websites for Columbia University and St. Olaf College, Natalia enjoys digital curating and seeking methods of furthering digital interactivity. In her free time, she likes to paint wearable art on denim jackets.
View her previous work here:
https://soilissentient.cargo.site/
https://pages.stolaf.edu/lastinglegacy2021/
Personal pages:
https://luhnatalia.cargo.site/
https://www.linkedin.com/in/natalia-granquist/
https://www.instagram.com/nataliagranquist/
---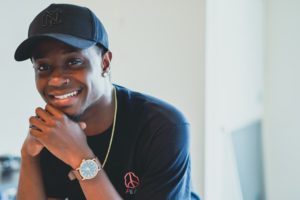 Devin Larkins is an Independent, hardworking individual with experience in a wide range of photography categories.  Devin specializes in portrait, fashion, and aerial photography. His work appears in Wisconsin, Iowa and Minnesota. When DSLR isn't hanging around his neck, he is usually out flying his DJI Mavic 2 Zoom drone. A significant amount of his ariel work is sold on his website. He enjoys working both independently, on a team, and in leadership positions.
Through photography he has learned and specialized in multiple software editing tools, such as Adobe Lightroom, Adobe Photoshop, and Procreate.   Read More! https://www.devinlarkins.com
Contact Devin  Devinlarkins16@gmail.com  952-228-6169
Photographer  / Minneapolis, Minnesota
---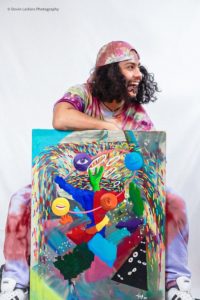 Brian Serrano Aka Scorpio.  Scorpio is an International artist, specializing in Visual art. Using multiple skills for visual design such as Photoshop, Illustrator, Procreate, painting, and sculpting. while using his work to visually attract his audience the experience is more about the story telling, creating a portal to a world that may or may not exist. Working all across the country such as Florida, California, Colorado, Minnesota, and even international in Spain.
Diving into the art world to experience the thrills of human creativity is life changing I invite you to try it    Website: ScorpioRisingArt.com     
Email: ArtScorpioRising@Gmail.com
Artist  Minneapolis
---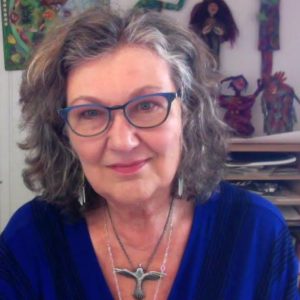 Barb Kobe is a Mixed Media Artist, Professional Teaching Artist, Author, Mentor and Creativity Coach. She has a BA in Psychology with an emphasis in expressive arts, as well as, a Practioner Certification in Neuro Linguistic Programming. She is trained as an ARTbundance Creativity Coach and a Licensed Journey Path Facilitator.
Barb Kobe is a Minnesota one-of-a-kind art and healing doll artist. She was a very sensitive child who found great comfort making art and playing with dolls. When she had children of her own she learned about emotional intelligence as she taught her children about their feelings. She developed and manufactured a set of puppets that helped in the expression of feelings. While making them she noticed that as she would think about that feeling, where she felt it in her body and notice where she was expressing it in her life. She shared her creations with over one thousand children in elementary schools and learned that "when I hold a feeling doll in my hand or lap, in other words, outside of my body, the children would easily share a feeling story".  Barb transferred this awareness to her own personal feeling, and healing dolls and has been making her emotional dolls ever since. Emotions and healing are her primary sources of inspiration and drive her doll and figurative art. She says, "My dolls are figurative sculpture and emotional metaphors that express feelings, beliefs and connections to body, mind and spirit.  Sometimes I begin with a feeling, a struggle, or a wish to visualize some internal and invisible energy.  I do this to visually speak to it and to develop a relationship with a hidden aspect of myself.  At other times I simply delight in the playing with the materials, colors and shapes, seeing what comes from immersing myself in the creative process.  All of my dolls mirror some aspect of hidden personal beliefs and stories."  Artist   Minneapolis, Minnesota  Read More
---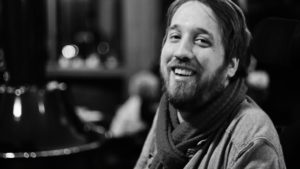 Erik Helgeson – ACW Member – Executive Producer of award winning movies including TUSCALOOSA a film that won best feature film at NIFF Houston Film Festival. He also produced a Work In Progress, a documentary that won the audience choice for best documentary at the Barebones Film Festival. TUSCALOOSA was able to get a great traction and recognition, including being featured for 7 weeks on AppleTV as a Recent Discovery. TUSCALOOSA is also on 13 lists on ranker.com including #21 Best Movie of 2020, #2 Best Drama of 2020, #1 Most Overlooked Movie of 2020 and more!   Read More: https://www.bing.com/images/search?q=tuscaloosa+movie+2020+awards&qpvt=tuscaloosa+movie+2020+awards&form=IGRE&first=1&scenario=ImageBasicHover
Erik is also a member of the Access and Commissions Committees at the Cedar Cultural Center. The Access committee focuses  on making the Cedar Cultural Center a performance venue that makes a point to accommodate special needs of the audience, including clearing the snow in the winter on the sidewalks on the block of the venue providing an accessible bathroom, enhanced hearing devices and sign language interpreters. Deceased But Alive Forever in our Memory. 
---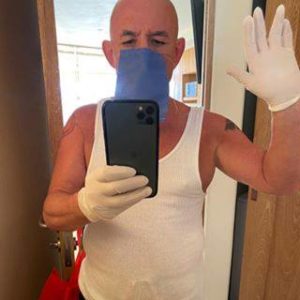 Moses Kravitz 
Moses's current project is getting used to living in his new condo in Zihuatanejo, Mexico. He still maintains a residence in Ojai, California, a small town with many artists, musicians and spiritual seekers. He has had his own computer consulting, repair and sales business for 25 years, specializing in Apple products. Previously he practiced as a Doctor of Chiropractic and a bodywork therapist, with emphasis on wellness. He has traveled extensively and been on most continents. Secretly he thinks he is a musician.  Zihuatanejo, Mexico
---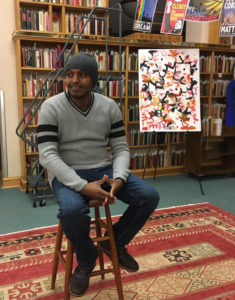 Mohamed Hussein Bulhan is uniquely qualified to serve on the Board  of Directors for Art to Change the World.
Mohamed is from Somalia and speaks English, Somali, Arabic, Swahili. He holds a political science degree from Metropolitan State University. He serves as a member of Metropolitan University's Muslim Association,  Somali Students Association in Metropolitan University, volunteer at the Minnesota Historical Society and volunteer at ISIAH interfaith coalition. Mohamed is currently employed by the Minneapolis School District as the Family Liaison Coordinator and has been very active in the ACW South's Heart project: https://www.arttochangetheworld.org/souths-heart/
Mohamed is interested in public service, especially public policy and community empowerment.     Activist,  St. Paul, Minnesota
---
David O'Fallon is an experienced educator, executive, and leader. He works at international, national, and local levels to develop innovative programs with and through the creative forces of the arts and humanities. He helps organizations and systems move from one stage to the next, and has successfully led national and local organizations and strategic initiatives. David combines the practical experience of leading organizations and implementing change – managing people and complex systems – with visionary leadership and a broad understanding of whole systems.He has held executive leadership positions with federal government agencies, nonprofits, and publicfacing organizations, including the University of Minnesota, as well as the National Endowment for the Arts, and the John F Kennedy Center in Washington, DC. In Minnesota David led the Perpich Center for Arts Education and the MacPhail Center for Music.Retired as the President of the Minnesota Humanities Center, David  focused the organization on the major issues of the state, positioned the humanities as a creative force, and  added significantly to the budget and the over-all impact of the organization. Currently he has formed The Future Inc, to courageously imagine what just and humane and thriving worlds we must create, even  as we confront the cascading challenges of these times.Originally from Minnesota, David co-founded 'In the Heart of the Beast Puppet and Mask Theatre,' now in its 40th year as a force for the creative community in Minneapolis. He holds a Ph.D in Theatre and Community from the Union Graduate Institute and an honorary Doctor of Humane Letters from St. John's University. Minneapolis, Minnesota
---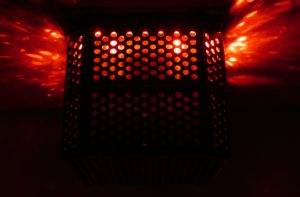 Jayson Randall – Artist / Actor / Mechanical Designer
Natural flowing forms and the interplay of light and shadow inspire Jayson Randall to reproduce the colors found in nature by experimenting with different techniques and mediums.
Jayson is intrigued by the combination of mysterious forms with common human interactions as he explores the relationship between old and new, useful and forgotten.
Discarded machines call out as they are encountered; a narrative is told of when their hard work was integral to the function of humanity, now their service is no longer required.
As the world moves forward at an ever-increasing pace, Jayson is drawn to understanding and documenting the stories of the past that are contained in abandoned objects.
Jayson is focused on new technology as he incorporates interactive electronics and reclaimed industrial components with metal, acrylic, wood, electric motors and LED lighting, to engage the viewer to participate in the functionality of the finished artwork.   Jayson has exhibited his conceptual artwork in galleries and museums in multiple states for which he has received several awards.
More information:  https://www.jaysonrandall.com/
https://www.youtube.com/channel/UC5uMPaeh4Vz2yj39r_VDihw
---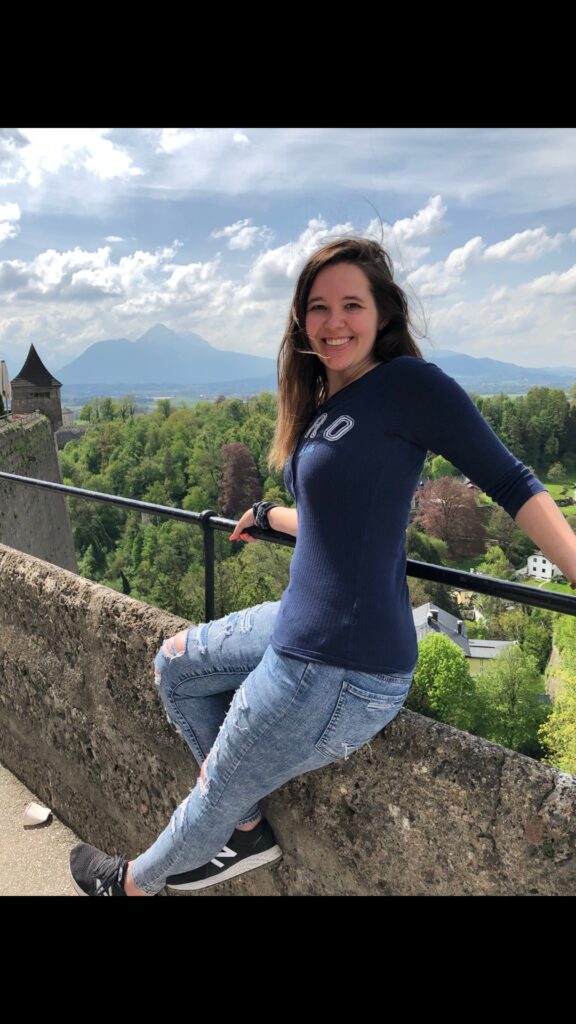 Annaliese Thiegs  Ive been taking art classes since as long as I can remember. At the age of 15, I was a keynote speaker for the White Bear Center for the Arts for their annual fundraiser, Heart 4 Art, dedicated to support high quality, affordable art programming. From there I volunteered with White Bear Center for the Arts where I helped teach and organize art classes for the youth.
I graduated from the University of Jamestown, North Dakota, with a Bachelor's in psychology and art in 2018. During my time in Jamestown, I interned at the state prison, shadowing an addictions counselor, who facilitated group sessions. I was the president of the art club on campus during my sophomore, junior and senior year. As president I created a mural for the Make-A-Wish-Foundation for a child with special needs. The mural was part of the child's sensory room. I created a "Recovery Tree" mural for the state hospital. In 2016, 2017, and 2018, I received the Outstanding Student Award, in recognition of unselfish service to the University, the Art Department and fellow students, as well as for scholarly inquiry in the field of art. In all four years at Jamestown, I worked as the manager of the art gallery and assisted the art department.
I obtained my Master's in art therapy at Adler University in Chicago in 2020. While in Chicago, I had two practicums. My first was at Sacred Transformations, where I helped people receive a tattoo to cover a scar that was in result of trauma. I worked under an Art Therapist, who worked at the Juvenile Detention Center, where I spent my time supporting and counseling troubled youth. My second practicum was at United Stand Counseling Services, where I worked as a school linked mental health therapist intern with kindergarten-12th grade students.
Today, I work as a school linked mental health therapist at Lighthouse Child and family Services, providing counseling services for youth (k-12) in the school district of Cambridge and Isanti. I am on track to receive my LPCC (Licensed Professional Clinical Counselor) and ATR (Registered Art Therapist).
In the future, I plan to attain my PsyD in Clinical Psychology (Doctor of Psychology), focusing on the clinical and applied aspects of psychology. With my PsyD I desire to become a psychologist in the corrections or school environment.
Artist and Art Therapist
annaliese.thiegs14@gmail.com
---
Herman Milligan Dr. Milligan is currently a Managing Partner with The Fulton Group, LLC, an independent consultant firm specializing in marketing research, competitive intelligence, non-profit organizational development, and culturally-specific initiatives. He has over twenty-five years of experience working in the financial services industry. He retired in 2010 as a Vice-President of Marketing Research/Competitive Intelligence within the Enterprise Marketing/Marketing Insights and Measurement division for Wells Fargo and Company. He received his Ph.D. in Sociology from the University of Minnesota-Twin Cities and his B.A. in Sociology from the University of Wisconsin-Madison
As a photographer and curator, he was a Ford Foundation Fellow in Music at the Center For Contemporary Music at Mills College (Oakland, CA) and performed with the Cecil Taylor Black Music Ensemble at the University of Wisconsin-Madison in 1971 (Tenor Saxophone) and also served as a music reviewer for the schools' newspaper, the Daily Cardinal. As a photographer, he has participated in and organized several exhibitions and taught Visual Sociology at Macalester College (St. Paul, MN).
Herman has also served as a panelist for the National Endowment for the Arts, Minnesota State Arts Board, Arts Midwest, and CEC ArtsLink. He serves on the board of directors for
arts organizations based in the Twin Cities, New York City, Boston, Pittsburgh, and San Francisco.  Artist/ Supporter/Advisory Board        Minneapolis, Minnesota
---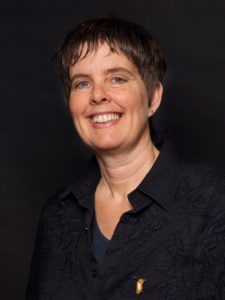 Christine Stark, MFA and MSW, is an award-winning writer and visual artist of Anishinaabe and Cherokee ancestry. She has been writing, speaking, organizing, and showing her art for thirty years in pursuit of justice, awareness, and healing. She has published poetry, fiction, non-fiction, and academic articles in numerous publications. Her first novel, Nickels: A Tale of Dissociation, was a Lambda Literary Finalist. She is a co-researcher and co-author of the groundbreaking "Garden of Truth: The Prostitution and Trafficking of Native Women in Minnesota" and she co-edited an international anthology on sexual violence. She has spoken nationally and internationally at numerous universities, conferences, law schools, and the United Nations. She has taught writing at universities and colleges for sixteen years. Currently, she is working on two books, facilitating art groups for abused women, and teaching writing and literature at Anoka Ramsey Community College.   Writer  Minneapolis
Read ACW writer's research:  Strategies to Restore Justice for Sex Trafficked Native Women
https://link.springer.com/referenceworkentry/10.1007%2F978-3-319-63192-9_123-1?fbclid=IwAR1ylpKb9JYSj7YMjZx9QrvGzQtf7miedDU7nf434741kCjLGbCcaTgSWWA
---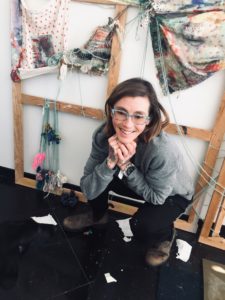 Intern Maria (Martje) Oostra who has a Bachelor of Arts in Philosophy, Master of Science in Business Engineering, and is currently pursuing a BFA and a Certificate in Sports Science at the UMN. Her artwork has been shown on several local exhibitions in Galleries and public sites between 2002-2004 in La Baule, Agen, and Pornichet in France. She set up her own M-art business, to engage in freelance projects, educating children and adults arts and critical thinking about art concepts and traditional ideas. She had done several workshops in elementary schools and local community centre's.
In 2005 in Amsterdam in the Netherlands, Maria was part of an Artless Group show. In Minneapolis Maria has been showing her work at the Plymouth City Hall and Plymouth Creek Center in the summer 2014. She has been part of multiple student Art shows at  the West Regis Gallery during 2016-2020.   Maria launched several recycling -projects in public schools in Plymouth and Bloomington, Minnesota. In 2016 she worked together with Plymouth Creek Elementary School as an artist in residence to develop and implement a recycling- workshop- program using hand sewing and weaving as a tool to turn garments, textiles and disposed materials into sculptural textile-art pieces.
Read More:  https://gijsendavid.wixsite.com/website   and instagram:   https://www.instagram.com/mcaoostra/
Artist, Minneapolis, Minnesota
---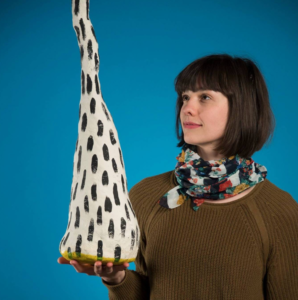 Hannah Foster's exploration of art led to a love of cutting, pulling, hammering, squeezing, smashing, and stuffing physical materials. Surrealism, 80s and 90s pop-culture, and the human body are heavy influences in her work. She attempts to guide the audience to a place of presence, curiosity, and slight discomfort with her odd shapes and material combinations. A recent transplant to Minneapolis, Hannah Foster balances a life of art-making, hiking, watching bad films, and supporting artists with disabilities at Fresh Eye Arts.
Website: www.hannahfosterart.com
Instagram: www.instagram.com/hr_foster
---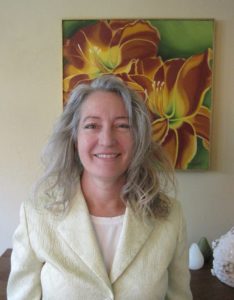 Mary Bacon describes herself as a "Modern Botanical" oil painter. She is entirely self-taught, and has studied oil painting for 20 years.
Minnesota born and raised, she has made a life-long study of the local landscape including close study of the local flowers, trees, and parks. She resides in Minneapolis.
Her work is in many local collections, including Washburn Center for Children, Buzza Lofts, Claire Housing, Hennepin Healthcare Traumatic Brain Injury Center, and
Health Partners Neuroscience Center. Mary can be contacted through her website MaryBaconArt.com. She also works as an art consultant and interior designer. You can
see her design work at MaryBaconInteriors.com
---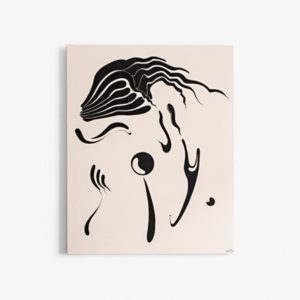 Kathryn Flora is an abstract painter working in Minneapolis, Minnesota.
Her paintings are interpretations of "beautiful moments". She sees beautiful moments as the small romances of everyday life. A genuine human connection, a free flow of emotion, or maybe a cute scrunchie. She's nurtured by the soft aspects in life, and strives to share that gentleness with others.
Kathrynflora.com or on instagram @kathflora
---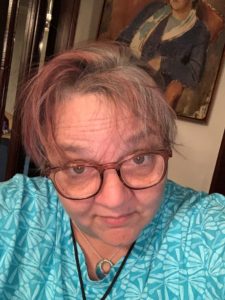 Lucienne "Lucy" Schroepfer
Originally from Cambridge, MA Lucy was steeped in the arts through childhood. Originally focusing on music, she discovered fabrics and sewing 20 years ago and has never looked back.
Lucy starts each morning in her studios at 5 am. On good days, post her day job in the performing arts, she is back in the studio.
Whether experimenting with patchwork and color, creating fabric paintings, or long-arm quilting- her work typically showcases bold colors with a broad bouquet of thread and texture. Inspiration comes from places, books, and the fabric itself. Most fun for her is to witness the surprise from folks realizing, only up-close, her paintings are in fact fabric. Often framing without glass, she reminds folks her art is washable.
Lucy is a member of the Minneapolis Modern Quilt Guild, MN Quilters, Dakota Star Country Quilters, NEMAA, St. Paul Art Collective, and the Mpls, Textile Center. She lives and studios in Saint Paul with her husband, three teens, and mutt "Lulu".
651-231-0984    Quiltlucy@gmail.com  www.lucequilts.com   Instagram/ Facebook- Luce Quilts
---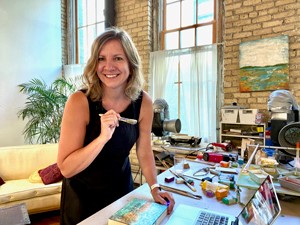 Jodi Reeb
I have been a full-time artist and teacher for over 25 years.  My current body of  work consists primarily of photos I've taken of pollinator-friendly plants from the  "bee's perspective". The images are printed on tissue paper and combined with  Encaustic painting and oil paint.
I have taught printmaking, acrylic and encaustic painting as well as book arts  locally and nationally. My artwork has been shown nationally receiving numerous  awards and is in many private and corporate collections including Wells Fargo  Mortgage, Target Corporation, UnitedHealthCare Group and the Hilton Hotel  among others. In 2020, I was awarded a Hinge Arts Residency through  Springboard for the Arts. I am the recipient of the Minnesota State Arts Board  Grant in 2018.  I received a bachelor's degree in Fine Arts (BFA) from the  Minneapolis College of Art & Design, MCAD, where I instructed printmaking for  over 9 years.  I am a CORE instructor for R&F Handmade Paints teaching  monthly workshops in her studio as well as nationally.  I also teach acrylic  painting workshops and is a GOLDEN Acrylic Paints Artist Educator, Ampersand  Art Ambassador and now a Silverbrush Educator.
I create my mixed-media  paintings and sculptures in my studio at Traffic Zone Center for Visual Art where I  have been a co-op member for 15 years in Minneapolis.  I have had a lifelong fascination with nature and science, especially with the  patterns that emerge in the organic world. The flame of the torch melting the wax  simulates patterns made by water in lakes and marshes. I also take photographs  of pollinator friendly plants as photo collage in my paintings. Exploring the subject  of abstract landscape is a practice of discovery, a way of connecting inner and outer worlds. Process is important to me because of the spontaneous effects of  melting beeswax. Currently, I am creating wall sculptures using aluminum  sheeting and encaustic as well as circular painting wall installations.
The method of Encaustic painting involves applying hot molten beeswax with  pigment to a painting surface, which is then "fused" (melted) with a torch or heat  gun. This creates a variety of surfaces with textured and transparent layers.
Encaustic painting allows me a wide range of tools and the process of  transparent layering.    www.jodireeb.com
---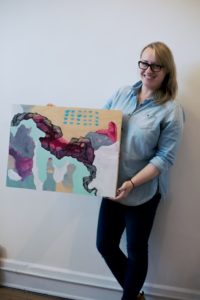 Cory Favre is a visual artist living and working in Minnesota. She has a BGS from Ball State University with focuses in Studio Art and Interior Design and is an alumni of The Women's Art Institute. Cory serves on the Board of Directors for the Women's Art Resources of Minnesota and is a member of the Northeast Minneapolis Arts Association.
Cory's primary mediums are oil and colored pencils. She is influenced by such artists as James Rosenquist, Kiki Smith,  Jenny Holzer, CJ Hendry, and Nancy Spero. Her recent work lives in the space between sarcasm and snark, humor and serious. Social issues, politics and human nature are all inspiration for her work. She is most interested in talking about issues that particularly affect women and mothers.
In 2020, Cory was awarded an Artist Initiative Grant from the Minnesota State Arts Board for her White Knuckled Project. This project will consist of 100 small paintings of items that women carry with them to make them feel safe. Each image will be sourced from real women and what they personally do to ensure their physical safety when out of the home. The final exhibition of this installation will be held at the Banfill-Locke Center for the Arts in November 2021. To learn more about this project, please visit www.coryfavre.com/whiteknuckledproject.
If you would like to see work in progress, please check out my Instagram page!  @the.beatnik
---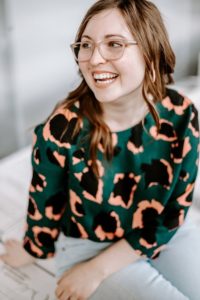 Ashytyn Sibinski
Ashtyn is a fine artist working from her studio in Minneapolis, Minnesota. She received her BA in Studio Art from the University of Northwestern St. Paul. With a combined background in studio art, design and experiential marketing and events, Ashtyn has developed a curiosity for the way a person experiences and responds to visuals; This is regularly explored in her body of work. Within each collage, painting and mural she seeks visual harmony by way of shape, color and composition. Her creative process is fueled by an eagerness to combine colors and an excitement for rearranging shapes.  Address: 1205 NE 27th Ave Minneapolis MN 55418  Phone Number: 218-591-2535
---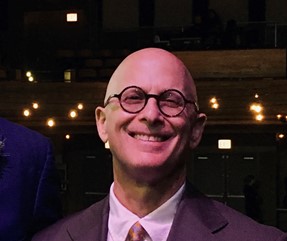 Owen Brown's works have been widely collected, he has pieces at the Fine Arts Museums of San Francisco, the Weisman Museum of Minneapolis, the Minnesota Orchestra, and other institutions. He writes:
"At start I don't know the finish except that there is something within to build, something to say.   Painting is not speech.   We leap to story, but my subject is the story behind story, behind speech.  I keep in mind: "Attention is the beginning of devotion." and "Where danger lies, there deliverance also grows."
I was trained to paint daily, not to wait.  Yet stillness is as important as action.
On good days I am a painter.  On my best, I try to uncover and describe something new, that we can have it within our range of humanity. That should be enough.
owenbrownartist.com
@owen_artist on instagram    https://www.facebook.com/owenbrownartist
---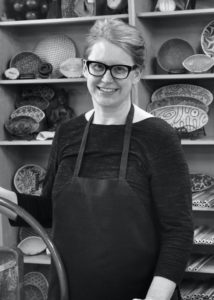 Kelly Jean Ohl,  Kolman & Pryor Gallery
Small, delicate and abstract, Kelly Jean Ohl's art objects reference biological entities throughout the natural world—whether clinging to rocks in a tidal pool, swimming beneath the viewfinder of a microscope or intertwined on a forest floor—with compelling non-specificity. Her tools and techniques to create these pieces come right out of the kitchens of her two Midwestern Grandmothers (Violet and Inger). She uses many of their antique kitchen utensils, household tools, and handmade textiles. These domestic tools provide the foundation of many of her patterns and textures. Kelly Jean presses these patterns into her clay, and then each of her ceramic pieces is hand carved with dental tools, burnished, sanded, washed and waxed before the first firing. After completing the building process, Kelly Jean paints each piece with natural oxides. The work then goes through a second high temperature firing at about 2400 degrees to achieve a rich, textural and tactile finish.
"When a collector picks up one of my pieces, they see the detailed carving, feel the unique tactile quality of the surface and then also realize the piece makes sounds," says Kelly Jean. "This is my way of acknowledging that the work was meant to be touched. It's part of the experience."
Kelly Jean received a bachelor's degree in both Theatre and Art, as well as a Master of Arts degree with an emphasis in ceramics from Minnesota State University.  She also earned a Master of Fine Arts from the University of Michigan. She taught foundation art courses at Winona State University for three years. Her work has been featured and sold in over 70 galleries across 25 states. It is also in private collections in all 50 states and internationally. Kelly Jean's ceramic work can also be found in public and corporate collections in the US and around the world.
Kelly Jean is represented by Kolman & Pryor Gallery, located in Studio 395, Northrup King Building, 1500 Jackson Street NE, Minneapolis, MN 55413. In addition to seeing Kelly Jean's work in the gallery, one can see her artwork on the gallery's website, on Facebook and on Instagram:
Website: https://kolmanpryorgallery.com
Facebook: https://www.facebook.com/kolmanpryorgallery
Instagram: https://www.instagram.com/kolmanpryorgallery/.
---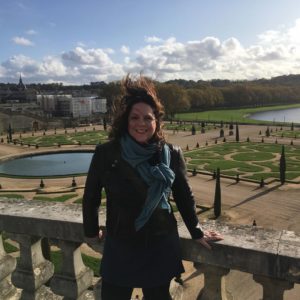 Alison Price   has been an artist as long as she can remember.  Early artistic endeavors involved melting crayons on warm lightbulbs, dripping food coloring on the family's supply of tissue, and plucking interesting patterns in her Mom's prized chenille bedspread. The family survived these creative forays, and actually encouraged more!
Her most recent series is Witnessing Waves inspired by the Mississippi River Gorge and its wealth of heritage trees.  Price says "This series pays respect to these gentle witnesses of migration and settlement along our mighty river, these magnificent, steadfast trees. The trees acknowledge the contribution of all of our respective backgrounds and ancestries. Our families have all traveled to this place, the Twin Cities. It is our collective heritage that makes this place a culturally rich and diverse place to call home. The trees welcome all, without discrimination." Price's art was recently featured on the TPT – PBS series, MNOriginal.
The popular 'Fireflies' series is part of Price's move to a zero waste studio. The tiny paintings are only 6" x 6" but make a big statement! Created from disappointing paintings, studio scraps and trash otherwise destined for a land fill.
Alison Price holds a BA degree in Studio Art from Augsburg University in Minneapolis, and MA degree from the University of Wisconsin. As a practicing artist, Price's art has been collected nationally and internationally, including a series purchased by the FBI for their regional headquarters and local businesses BKV Group, Sons of Norway, and Capital One.  Contact her at: Alison Price :  alison@alisonpricestudios.com 
---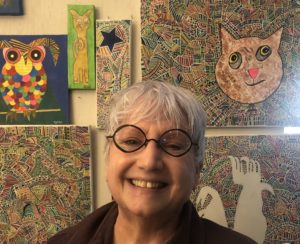 Susan Gainen is a Whimsical Wildlife Documentarian and Abstract Painter of Connections and Neighborhoods.
Her first art memory is the desire to finger paint all over everything all of the time. Putting a stop to that, her Mother bought a crayon set (24 in a box). In 1955, Susan used those crayons to help Winky Dink, the first interactive tv adventurer, to save the day. Unfortunately, she neglected to install Winky's easy-clean magic screen. Getting crayon off the tv screen caused consternation and kerfuffle.
During the next 30 years, she did all of the summer camp crafts, lots of the Girl Scout crafts for badges, and most of the hippie crafts. In 1989, she landed on needlepoint, working on 22-mesh-to-the-inch canvas. She was obsessed with tiny spaces.
This passion for tiny spaces and detail began in the 6th grade when she could not see the blackboard. Between diagnosis and delivery of her first pair of glasses, her Girl Scout troop had a bird watching trip. She saw nothing – not a bluebird or a red bird.  "Delusional" wasn't in her vocabulary, but she was memorably grumpy. When she put on glasses and could see every leaf on every tree and every blade of grass, she knew that it was magic. She celebrates the magic of detail every day.  She arrived in Minnesota in 1992, was introduced to the State Fair, a magical place. She began winning ribbons for needlepoint, jam, jelly, and barbecue sauce.
Pivoting from needlepoint to paint, in 2006, she began a watercolor journey through brightly colored boxes that are both two and two-and-a-half-dimensional, rings and links that celebrate personal connections and friendship; hundreds of whimsical creatures; four years of Image-a-day painting which, when channeled through Photoshop, has allowed her to create thousands of digital magical images, and more.
She founded the School of Painstaking Exuberance in 2009, formalizing her creative process: pencil drawing, clear gesso, painting inside the lines, fountain pen outlines, and topping with self-leveling clear gel.
As a Whimsical Wildlife Documentarian, she welcomes creatures to her living room studio where they sit for portraits, tell their stories, and eat her snacks. Among her pals are creatures from The Lost Cave Paintings of Saint Paul; the Parliament of Owls; the Pandas & Frogs who guard The Hidden Bamboo Forest of Saint Paul; Backyard Roosters of Saint Paul; 4 LLLama (their spelling) Families; 120 Cats; some Dragons, Hippos, and a Wart Hog.
Neighborhoods and Connections In a defining moment, she realized that her abstract paintings represent Neighborhoods, and stand for "every piece looks better because of the pieces that surround it," a Liberal Olde Broad's vision for the future (if not the present). For example, the Starry Night group combines her love of color, obsession with detail, and commitment to the shapes that she can draw but not measure because she has forgotten the finer points of her beloved Solid Geometry.
The patterns her earliest tiny paintings, larger abstract paintings, and in creature portraits, explore connections between and among people and formal and informal organizations. They ask, but don't answer, questions such as: What connects us to one another? To our work? To our world? How does work get done? How do people work together? How does friendship work? How can we create connections to make a better world?
When she turned 60, she abandoned activity requiring safety equipment or liability waivers, including tile and glass cutting, and bungee jumping. She creates mosaic tile with paper and acrylic mediums.
Always looking for new inspirations, materials, and processes, she lives by the words of Martha Stewart, who, on the occasion of her 70th birthday said "When you're through changing, you're through."
Artist, Minneapolis, Minnesota

---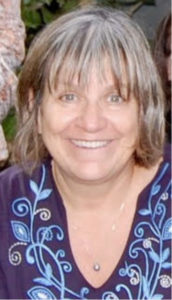 Jo-Anne Reske Kirkman, resident of Orono, Minnesota, is a practicing visual artist associated with the National Association of Women Artists, The Northeast Minneapolis Arts Association, Ming Chiao Society of Sumie painters, and Art to Change the World.
Academic training includes a Master of Fine Arts from the University of Minnesota and a BA from the University of St Catherine in Art Education, with additional studies in Paris.  Additionally, Reske Kirkman has been a Fulbright scholar in Japan, and a Teaching Fellow in Greece.
Before retiring from teaching Art, Reske Kirkman taught in the Orono and Edina School districts and at The Minneapolis College of Art and Design.  During her teaching career, she was recognized as Minnesota Art Educator of the Year, and served as a representative of the National Art Educators Association in delegations to Cuba and India.
Currently, Reske Kirkman works full time in her studio at The Traffic Zone Center for Visual Arts, Minneapolis.
Exhibitions of her ceramic work, photographs and paintings include The New York Hall of Science, Minnesota Museum of Art, Ordway Center, New York Grand Public Library, Catherine Nash Gallery, University of St. Catherine, The Duluth Art Museum, The Plains Museum.
STATEMENT:
Political and social awareness is the integral motivation of my work. Learning about and understanding belief systems and how they coexist within cultural norms are my constant themes. I contemplate the world and its people's struggle for cultural, sexual and religious identity. Besides analyzing current issues, I also delve into historical contexts of unresolved, unforgiven upheavals in societies.
I use pictorial imagery of various cultures, throughout history, by utilizing myths, religious and secular symbols in my work. The images are not literal, but symbolic expressions of prevailing ideas and thoughts about current issues in the world.
Looking through the window of history and comparing current social issues with the past, I strive to provoke thoughtful consideration and awareness of diverse cultures in the world today.
---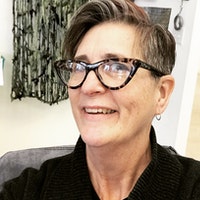 Nina Robinson  I am an emerging St. Paul based contemporary textile artist. For the last  few years I have been producing textile installations that have been  focused on sustainability and neurodiversity. The term neurodiversity was   coined to explain the differences in brain function and behavioral traits  within the human population. In 2018, my 23 year old son was diagnosed   with Autism Spectrum Disorder. ASD is a condition related to brain  development that impacts how a person perceives and socializes with  others, causing problems in social interaction and communication. The   disorder also includes repetitive patterns of behavior. My observations of   my son and his specific autistic traits, along with intensive research into
neurodiversity has fueled my current exploration into repetition, texture   and movement.   Utilizing repurposed clothing and my sewing machine, I create site specific  textile installations. The driving force behind using repurposed clothing is  my son and his repetitive behaviors. I spend hours mending his torn  clothing. The byproduct of this repairing becomes clothing that can no  longer be mended and can be recycled into my art. My artistic process  begins by deconstruction of a garment and then reassembling the pieces to create a figurative form. With my sewing machine, I then manipulate the surface of the piece with repetitive stitching that changes its texture and generates movement. The diversity of the forms highlights the individuality of people on the autism spectrum while maintaining their humanity. The site specific installations are meant to be interactive and sensory friendly. The bright colors and movement draw the viewer in and my intent is to open a dialogue about awareness and acceptance of neurodiversity. Read More:  https://www.artprize.org/nina-robinson   Contact:    Artists, Minneapolis, MN.
---
Laurie  Samela
I am a practicing artist, and art educator living in the Bancroft Neighborhood of Mpls and my art home is in the Northrup King Building where I settled in over 20 years ago before the walls went up on the 4th floor. I chose my space for its cheerful exposure and fantastic view of the downtown sky line! Stop in for a visit in NKB Studio/Gallery 425 and I will share the view with you!
So, for my credentials:   I was first educated at the University of Minnesota where I graduated summa cum laude with a BFA degree in drawing and painting.  I then joined WARM and set out to learn from the great women mentors there, taking on every challenge offered. My jobs (learning opportunities) include exhibition chair, Fresh Art Coordinator, Membership Chair' and eventually the Chair Woman of WARM Board of Directors.   Through a WARM Max Grant, I became an adjunct professor at Hamline University to teach teachers in southern Mn. how to teach art in the class room. I learned a lot! I also accepted the opportunity to mentor a young woman at El Colegio Creative Arts High School. I taught her how to see herself differently through the art we made together, and she taught me about diversity and how art really can change a person's world!
I think you can see a theme here. For me, art making continues to be a learning experience. I enjoy trying new things, experimenting with new ideas, everything is an art supply and there is nothing I won't try because, for me, art making art is about discovery. Or, maybe I am just ADHD. I don't know. What I do know is how to make a really big mess and that is always a good start!
salmela.laurie@gmail.com   https://www.facebook.com/Gallery425.com  https://www.instagram.com/lsalmelaart/
---
Karen Wilcox
I work as an independent contractor working in the creative sector for individual artists, small business and nonprofit organizations. I serve as an organizational consultant, project coordinator, studio manager, and mentor. I support and volunteer for several nonprofit arts organizations.
Sources of feminine wisdom, compassion, and strength influence my mixed media painting, sculpture, and video installations. I alter found objects and integrate them into artwork that ranges from a very intimate scale to larger than life. I am inspired by writing and imagery about the subconscious, feminism, mythology, and religious and spiritual symbolism. Aesthetically I draw from the artistic traditions of Surrealism, magical realism, and the grotesque to question conventional perceptions of power and personal value. www.karenwilcox-studio.com
Read More   Karen Wilcox    Creative Consultant and Mixed Media Artist    www.karenwilcox-studio.com
www.linkedin.com/in/karen-wilcox-a9534826
---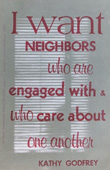 George Roberts is a letterpress printer, a poet and a gallery owner.  He has lived in the same house in North Minneapolis for fifty years and has invested in his community as a high school literature and writing teacher (North High School 1970-2001), a board member of Northpoint Health and Wellness Center (with an emphasis on art and healing) 2001-2009, and as founder, with his wife Beverly, and artistic director of Homewood Studios (1999-present).  He is one of eight studio artists in residence at Homewood Studios.  Our mission statement reads: Homewood Studios, an artists' workspace and gallery/meeting space in North Minneapolis, is designed for local artists and their neighbors in the belief the visible presence of working artists contributes to the vitality, self-image, and coherence of our community.  That  pretty much says it all.  https://www.homewoodstudios.com/ 
Artist Minneapolis, MN
---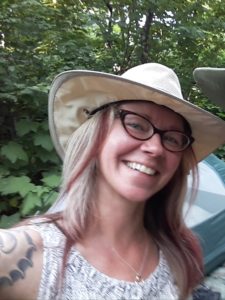 Misty Meier is a Holistic Medicine Practitioner and specializes in Alternative Medicine and the Healing Arts. She is a wellness coach for her clients and community.
Misty has been a Licensed Massage Therapist since 2007and is the founder of 'Spa Organica'.   Spaorganica.massagetherapy.com We are a health and wellness clinic which provides; Acupuncture, Massage Therapy, Nutritional Response Testing, Herbal Remedies, and Aethereo Essential Oils Previously, as an Educational Specialist with Sybaritic, she traveled throughout the world to provide spa product training workshops.
Also, Misty was a theatre makeup artist for Loyce Houlton Nutcracker and was an Aveda Global Trainer. She trained with the late Horst Rechelbacher at the Aveda Institute Mpls. and spent time at his Osceola WI home.
As a yoga practitioner for over 20 years, the teachings and healing benefits of yoga, should be at the CORE of every persons' journey. As a mediation student with the Tibetan Monk, Khenpo Sherab Sangpo, (Bodhicittasangha.org) we learn to develop a kind mind. I encourage everyone to join our meditation community. We welcome you.
The focus of her artistic talent is her classic car collection which are pieces of automotive art history. I participate in classic car shows and drag racing. Collector cars have a lot of value in art which are part of the engineering marvels.
Additional Art Forms: Pottery, Watercolor Painting, and Organic Gardening
Why Did I join ACW?  To engage with a community of people that desire to make our planet Earth a better place! Let us all Connect, Communicate, and Create partnerships that will grow and THRIVE!
Artist and Member/Supporter  Minneapolis, MN
---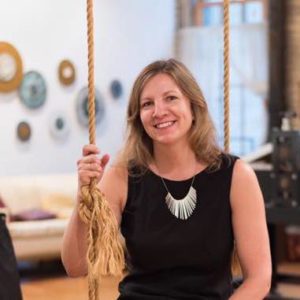 Jodi Reeb   I have been a full-time artist and teacher for over 23 years creating mixed-media paintings and sculpture.  My current body of work consists primarily of Encaustic painting, which is visually inspired by the natural elements such as landscape, trees and seeds. I am working toward the idea of "painting as sculpture" that vacillates between abstract to more representational. Encaustic paint consists of molten beeswax, resin and pigment which has to be fused by applying heat.
Traffic Zone Center for Visual Art      Www.jodireeb.com
Artist, Minneapolis
---
Clifton Ware
Clif has always been artistically inclined. As a 5-year old, he eagerly drew WWII battle scenes. A few years later he took a year of private lessons in watercolor, followed by an art class in 9th grade. But, when reaching the 10th grade, his choral director-mentor discovered his tenor voice, and that was the beginning of his vocal-music career. Drawing and painting reappeared at times in temporary stints, including his taking art and pottery classes as a college student, and more recently, an acrylics painting class in 2012. Earlier, in 1985, he designed a new family home, with landscaping, that was built in New Brighton, MN.
Clif's vocal music career spanned 47 years, including 2 years as music-and-youth director in a Methodist Church, 1 year as choral music director, and 43 years of university teaching, the final 37 at the U of MN-TC School of Music. During the early years he also earned graduate degrees, including a D.M. degree in voice performance from Northwestern University in Evanston, IL.
Throughout his career he performed extensively as tenor soloist, in recital, opera (55 roles), and oratorio. After retirement, he and his wife, Bettye, a professional pianist, formed a 50s band named The Silvertones, and performed several summer concerts in Salo Park.
As a writer, he's authored four books—Adventures in Singing (4/e 2008), Basics of Vocal Pedagogy (1998), The Singer's Life: Goals and Roles (2005), The Aging Challenge: Making the Most of Life After 50 (2009). He has also given numerous professional presentations nationally and internationally at professional meetings and educational institutions.
During early retirement, Clif and Bettye, also composed 36 songs, including Eco Songs, with 13 songs on various aspects of environmental sustainability. Their music collaboration—Bettye as pianist, Clif as instructor—continues with teaching quarterly 5-week Voice Exploration classes at the St. Anthony Village, MN Community Center.
In 2013 Clif and Bettye co-founded Citizens for Sustainability in St. Anthony Village, where they reside. Since 2013, Clif has published a sustainability e-newsletter, currently on hiatus while he focuses on other writing projects related to sustainability.
He and Bettye are interested in promoting the role of arts as a force for moving society toward a more sustainable future, by emphasizing the systemic role of humans as an integral part of Nature, from which all sustenance flows and upon which all life depends.
Dr. Ware's website (https://clifware.wixsite.com/clifware) is devoted to singing and teaching, integral thought and mind-body connections, and sustainability concerns.
Activist    Minneapolis, Minnesota
---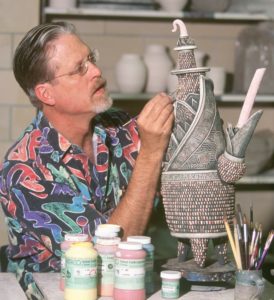 Marko Fields
After teaching for 20 years, MARKO FIELDS, BFA, MFA, McKnight Fellow, founded, created and is the primary owner of
Mojo Coffee Gallery. Marko is widely exhibited, collected and published. His work can be found in numerous public and
corporate art collections, including: The Museums of Fine Arts of San Francisco – The DeYoung; The Renwick Gallery of the
Smithsonian Institute, Washington DC; The Ceramic Research Center, Arizona State University; MARKArts, Wichita, KS; The
Beach Museum of Art, Kansas State University, Manhattan, KS; Emprise Bank, Wichita, KS; The Sprint Corp., KC, MO; and
The Hallmark Corp., KC, MO.
Though retiring from academia, Fields continues to publish and frequently lecture, demonstrate and present at universities, ceramic centers and conferences. His studio is located in the California Building, adjacent to Mojo Coffee Gallery.   Read More:  https://connienorman.com/blog/2010/08/03/marko-fields-plinth-gallery-artist-interview/   Artist, Minneapolis, Minnesota  –  Owner Mojo Coffee  Read More:  http://mojocoffeegallery.com/
---
Suyao Tian is a professional designer, artist, and recently started her curation practice. She was born and raised in China. Before she came to United States she received her first BFA in Music Education and was a music assistant professor in college. She came to United State to pursue her artistic dream, and got her BA and MFA in design and fine art with honors.
In 2017 she launched her fashion brand Modern Cover™ for which she created the created the idea, designed the products and branding, and while managing marketing and production. Modern Cover™ brand inspiration began much earlier 7,400 feet up, in the Qinghai Province of Northern China where she spent her childhood. Many of her childhood peers had dry, cracked hands due to the harsh winters. From the experiences of her childhood and opportunities within design, she realized her desire to help children hand to hand through the creation and sale of playful, lighthearted, and delightful products. With each sale, a portion of the proceeds will go to help kids in need across the world. As we grow, we increase our ability to affect change in the lives of children. worldwide. https://www.moderncover.net
In her fine art reach, she creates a unique style of watercolor painting. mainly using watercolor medium while also using different pen marks to define the details of each painting to give the audience layers and depth of the painting.
Her creative process is to extract the fragments of memory and separate, reorganize and integrate them. This process is her communication with them, and a process of self release and expression. These peculiar images often appear in her memory, dreams and subconscious imaginations, so she uses abstraction to catch a moment, feeling, and unclear form when they appear in her mind. She uses bright colors to celebrate her freedom! That becomes her identity to speak out to the world. https://www.instagram.com/suyaotian/   IG: @suyaotian
She had professional working experience at MCAD gallery for a while, and recently she started to practice her curation projects. She curated DIALOGUE art exhibition, inviting 23 established and emerging artists from MN to bring their work from different perspectives and directions in order to create compelling stories and conversation about Art, Immigration, Citizenship, and Identity.
She believes art can change the world and wants to use her passionate love of art to collaborate will all the talented people to make the world be a better place.   https://www.moderncover.net
Minneapolis, MN Artists and Curator  Read More
---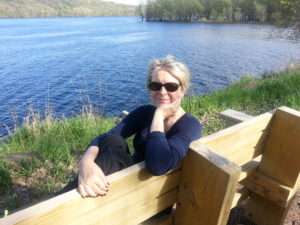 Linda Lade : "I've been a student of spiritual traditions and psychology. These days I care about art, beauty, and right relationships. By that I mean I hold a vision that humans can transcend the old paradigm and learn to live interdependently with Earth and all forms of life. Then we can all shine.
Among the many things that bring me happiness are walking among old trees, being near water, and spending time with my grandsons, as well as writing stories, teaching meditation, playing with clay from time to time, and reading great novels.
During my years of earning money, I was a teacher, counselor/therapist, and system administrator in higher education. I love helping people uncover their gifts and move toward revealing their higher selves."  Writer, Supporter, St. Paul, Minnesota
---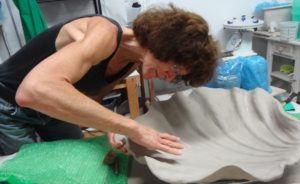 Jill Waterhouse is a founding member of Art to Change the World, a new non-profit started by her former protégée, Barbara Bridges. Waterhouse has been a practicing artist for over 35 years and a mentor and Critical Response facilitator for over 20 years. She is also a performance artist, community activist, curator and published author. Her art work is primarily sculpture, installations and performance/social practice art. She has exhibited extensively in museums, galleries, and alternative spaces throughout the United States, including the Walker Arts Center and Minneapolis Institute of Art (Mia), and internationally in China and Mexico. Her art work and writing will be featured in an upcoming TPT production (TBD). And, her work as a Critical Response facilitator and writer will be featured in the new book on Critical Response by Liz Lerman and John Borstel, to be published soon.
Waterhouse has been heavily involved in a number of large community art projects and public performances. She has been a long time member, mentor and former director of WARM (Women's Art Resources of MN) and a long time member and chapter president/co-president of WCA MN (Women's Caucus for Art MN). She has also been involved with the Art Car and Art Shanty Projects for years and is a member of "What We Need is Here," an environmental arts group at The Phipps in Hudson, Wisconsin. She has received grants and awards from the Metropolitan Regional Arts Council, and the Minneapolis Arts Commission. McKnight/Annenberg/Horncrest Foundations.   Artist  Minneapolis, Minnesota
---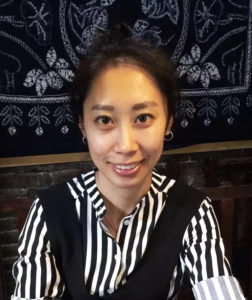 Wenwen Liao is a professional experimental animator and artist. In addition to producing her own art, she is the lead designer and animator at both Jukko and Global Gaming Initiative.
Wenwen grew up in a seaside city in the south of China where she started developing her artistic tastes. She was influenced by her father who was an artist specializing in chinese painting. She followed her passion for art by going to the Central Academy of Fine Arts in Beijing where she graduated in animation and film. She furthered her studies by moving to the United States and attended the Minneapolis College of Art and Design (MCAD) where she got her Master of Fine Arts.
Wenwen's art uses simple and elegant colors to create pure and beautiful moments. She attempts to bring warm, loving and innocent feelings to the viewer that is full of positive energy and kindness. Her paintings tell stories which are a simple and loving portrayal of the world seen from the eyes of children. The children's stories frequently incorporate their friends and animals they encounter. The children's innocence is naive but full of affection for everything around them. They care about the animals, love the beauty of nature and like to share moments with others.
Email: wwenliao@gmail.com
Artwork and films: http://cargocollective.com/wliao
Instagram: https://www.instagram.com/wenwenartist/
Designer, Minneapolis, Minnesota
---
Yuta Uchida is a painter, born and raised in Hiroshima, Japan. After finishing high school, he moved to Superior, WI, where he found a passion for painting while he participated in art shows and exhibitions. He completed BFA in visual arts at University of Wisconsin-Superior, and he earned MFA at Minneapolis College of Art and Design. His work has been featured at various exhibitions nationally and internationally, and local and national magazines.   Read More:  https://www.yutauchida.com/  Artist,  Minneapolis, MN
---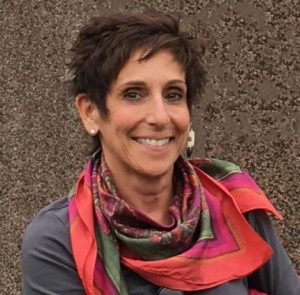 Dr. Michele Manos is a SoulCollage® Facilitator, political activist, and mostly retired public health professor/researcher. In her younger years, she taught Creative Drama in public schools from inner city Flint, MI to the barrios of Tucson. She has expanded upon the expressive art process of SoulCollage® to create an ever-growing collection of experiential "Card Games." These activities draw on the power of images and have applications ranging from the highly practical (preparing for a challenge) to the deepest of introspection and inner peacemaking. Michele holds workshops to teach other Facilitators, particularly therapists, her unique methods. Recently, she adapted the process of making collaged cards to help political groups build cooperation and understanding between team members. She'd like to grow the opportunities to work with such organizations. She also hopes to expand her reach in sharing the magic of expressive arts, particularly with veterans and home bound elders. She lives near Tucson, Arizona in the beautiful Sonoran Desert. Learn more at about Michele at www.michelemanos.com
Activist, Arizona 
---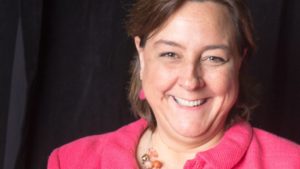 Sheila M. Smith is the Executive Director of Minnesota Citizens for the Arts (MCA) which strengthens our cultural community by achieving arts friendly policy at the Minnesota Legislature and in Congress. Now also Chair of the Creative Minnesota Project, she produces important research about the arts and cultural community for education, policy making, and advocacy.   See her work on MNArtist.org: http://www.mnartists.org/sheila-smith, and  check her latest offerings on Etsy.com: https://www.etsy.com/shop/AnimalMagnetisms
A well known leader in the non-profit sector, Smith has been a member of the Executive Committee and Public Policy Cabinet of the Minnesota Council of Nonprofits. She led the arts community into the successful 2008 statewide "Legacy" ballot campaign which created 25 years of dedicated funding for the arts & environment through a Minnesota state constitutional amendment. She also served on the Board of the 2012 Minnesota United campaign, protecting the rights of all Minnesotans to marry, and served as Staff in the Minnesota Senate.
As a national expert in arts advocacy, Smith has been a featured speaker at conferences and events around the country including Grantmakers in the Arts, Americans for the Arts and the Rural Arts Summit and has won several national awards for her work, including the Alene Valkanas Award from Americans for the Arts and the Syndy R. Yates Award from the Association of Performing Arts Presenters. She is the former Chair of the State Arts Action League, part of Americans for the Arts.
With over 25 years of experience about the intersection of art and politics, she teaches at the University of Minnesota and has a Masters in Arts Administration from St. Mary's University and a B.A. in Shakespeare from St. Olaf College.
An avid kayaker, she is also a vernacular architect, carver and painter.
---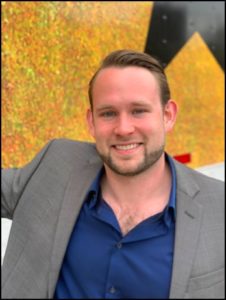 Richard Raymond is an engineer and real estate investor in the twin cities area and a new member of Art to Change the World. He is very passionate about politics and social justice but I am new to the idea of using art as a medium with which to invoke change. I am very excited to learn from this community and be able to contribute to it in a meaningful way.
He has several short-term Airbnb rentals currently available in the Northeast Minneapolis Arts District that he is happy to be able to offer at a discount to ACW members to host events, visiting artists and/or friends and family. He has two large homes capable of sleeping 10-12 people or smaller two bedroom apartments. He would also be honored to display art (along with deconstruction statements if desired) that members are interested in selling out of the rentals.
When he is not working he can be found around the coffee shops and breweries that can be found everywhere in NE Minneapolis. He is passionate about travel, physical fitness, and real estate remodeling projects. So if you are interested in staying at or hanging art in one of the airbnb's, want to talk about your own home remodeling projects or just want to grab a beer, don't hesitate to give him a shout.    Cheers!
Airbnb Profile-  https://www.airbnb.com/users/47931140/listings?user_id=47931140&s=50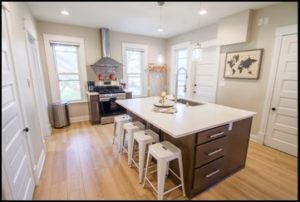 Website-    www.raymond-rentals.com
Email Address-  Richard@raymond-rentals.com
Supporter,   Minneapolis
---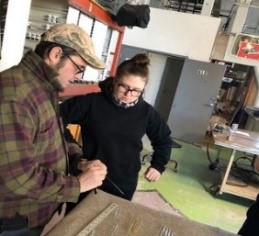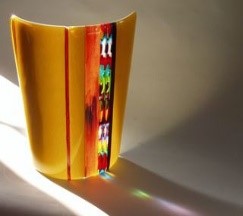 FLUX  – Potek Glass
2505 Howard St. NE, Mpls. 55418
Malcom Potek has been working in glass since 1991. He works primarily in kiln cast assembly and cold-work. Malcom, an experienced torchworker, creates custom canes for inclusion in his kiln work as well. A teacher for twenty plus years Malcom leads workshops throughout the United States as well as in the shop and privately. With his experience he develops curriculum both for public art projects and as part of the Potekglass Curriculum.  Read More:  https://potekglass.com/classes    info@potekglass.com.
---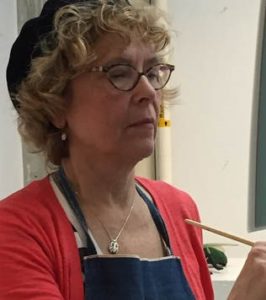 Jill Stebbins is a physician, visual artist, and mother of four children. Before starting medical school in her 20s, Jill drew the human figure. Those drawings were relegated to the basement of her family's home in Wisconsin when she began her medical practice until she dug them out of her basement more than 30 years later. Most were on newsprint and had acquired water damage and mold, yet they had just enough integrity to be saved.
Back in Minnesota and retired, Jill preserved the most compelling drawings by tracing them onto tracing paper, and eventually, on a synthetic, transparent medium. In early 2017, she traced several copies of the same figure, cut them out, and arranged them in a collage. That started her artistic exploration of using multiples of one figure in a frame. She began to realize that the space between the figures was sometimes as interesting in form and composition as the figures themselves. Thus, began her series of "The Space Between Us."  To find out more about Jill, visit her website at https://www.jillstebbins.com.
Artist,  Minneapolis
---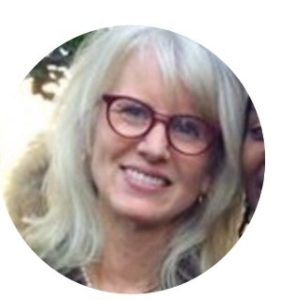 Ann Meany is a self-taught sculptor. She creates her hand built three dimensional works in her St. Paul studio.  Her sculptures have been exhibited in many exhibits throughout the midwest.  She is currently showing at the Dow Gallery in St.Paul.
Ann strives to create sculptures that evoke an emotional response. Her work is about social change and the need for conversations and action.  She believes if her pieces can elicit a feeling, a story, a conversation then change is possible. 
Ann teaches 8th grade at the City of Lakes Waldorf School in Minneapolis. She plays hockey and loves her family. 
 For more information about Ann's art go to https://fineartamerica.com/artists/annmeany
---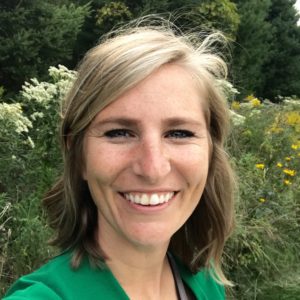 Rylee Martin, Executive Director
Lake Pepin Legacy Alliance.  Rylee received her Master's Degree in Public Policy from the Hubert H. Humphrey School of Public Affairs, with a focus on water resources in Minnesota. In 2017 Rylee was appointed by Governor Mark Dayton to represent environmental organizations on Minnesota's Clean Water Council. Rylee currently serves as chair of the Minnesota Environmental Fund's Board of Directors and formerly served as Treasurer for the Minnesota Conservation Federation.   email: rylee.main@lakepepinlegacyalliance.com     phone: (630) 806-9909   Authentic Voice  Minneapolis, Minnesota
---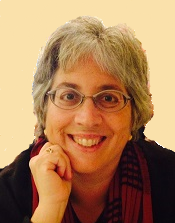 Elissa Raffa has a B.S. in Secondary Science Education and an M.F.A. in Creative and Professional Writing, both from the University of Minnesota, and an M.Ed. in Educational Leadership from Bemidji State University.  She is licensed in Minnesota as a district superintendent and as a teacher of high school physics, chemistry and earth/space science. She has also been active in arts education and has published a novel and several short stories, essays and performance pieces.  A founding director and current executive director of Minnesota Online High School (MNOHS), Ms. Raffa served for three years on the Minnesota Online Learning Advisory Council and has been active state-wide in preparing pre-service and in-service teachers for the rigors of online education.  Before starting MNOHS in 2005, she worked as a teacher and program developer for seven years with the Mindquest Learning Network in Bloomington and for twelve years at Loring Nicollet Alternative School in Minneapolis.  She lives part of each year in Greece where she has served as a consulting expert in faculty development, technology integration, and science education for the American Community Schools of Athens, the American College of Greece, and most recently the European Commission's Horizon 2020 Science with and for Society funding program.  Scientist/Educator    Athens, Greece

---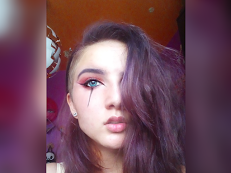 Mána "Skyler" McBurnie is in their Junior year as a vocal major at the Performing Institute of Minnesota Arts High School where they have studied art, dance, music, and acting. They are a long time volunteer with the non-profit Bollywood Dance Scene where they perform in original dance dramas. Skyler is active in the Minneapolis visual arts community, apprenticing at Juxtaposition Arts and Clay Squared to Infinity. Skyler is honored to serve on the student advisory board of the nonprofit Art to Change the World.
Youth Advisory Board, Minneapolis, Minnesota
---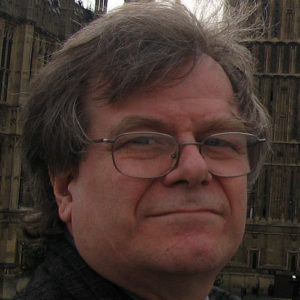 Remo Campopiano     Welcome
I see myself as a sculptor, installation artist, roboticist, and now a painter.
In all these endeavors I am a conceptualist at heart, in so far as the idea is paramount and usually drives the artistic inquiry. Marcel DuChamp is my favorite artist.
I have always been a public person. At various stages of my life I find myself gathering people in the pursuit of a noble cause. This comes naturally out of my optimism and belief that we are at our best when working together.
When I'm in my studio, my door is always open. Come by for a chat. I'm on the first floor of the California Building across from Mojo's Coffee.  Read More    
Artist, Minneapolis
---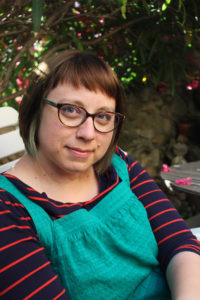 Jes Reyes is an interdisciplinary artist, curator, and arts administrator living and working in the Twin Cities. Her photography and video art have been exhibited with Artists in Storefronts, Altered Esthetics, Feminist Video Quarterly, Made Here, and the Walker Art Center. Her mixed media visual art has been exhibited at The Show Gallery, MacRostie Art Center, Altered Esthetics, and the Hennepin County Library.  Jes is the founder of the Altered Esthetics Film Festival and works as an Artist Career Consultant for Springboard for the Arts.
Since 2004, Jes built a significant career in community-based services, which art has often been part of. She worked as a Women's Advocate from 2005-2008 with Women of Nations in their domestic violence shelter in St. Paul, Minnesota, providing supportive counseling to women and children while also assisting with pet and art therapy services. Since 2008, Jes has been with Avivo's Community Support Programs, first starting as a Young Adult Outreach Worker, then as a Mental Health Case Manager, and now serving as the Program Coordinator of Avivo ArtWorks, a multifaceted art studio supporting artists living with mental illness. Since 2014, she has been planning, organizing, and executing ArtWorks artist career support, group exhibitions, markets, and group/recreational art activities while also working to uphold its mission to break down stigma associated with mental illness. Her Avivo ArtWorks programming accomplishments include three years of participatory Photovoice sessions where CSP members engaged in creating interdisciplinary art, extensive exhibition partnerships, including with the Solar Arts Building, Hennepin County Library, University of Minnesota, and the Minneapolis Institute of Art. Although an artist at heart, she has proven to be a notable leader, educator, curator, manager, advocate, and innovator.  Artist, Minneapolis, Minnesota
---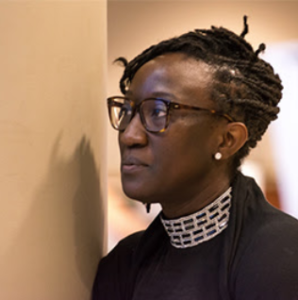 Veronica Quillien
Veronica is currently a Ph.D. student at the University of Minnesota in the Department of Curriculum & Instruction with an emphasis on Culture & Teaching. Her research interests are adult third culture kids of African descent and their reclaim of tribal identity, heritage language, language revitalization and documentation.
She continues her self-ethnographic case study as she re-learns Bàsàa, her native language. Sandjock left her native land at the age 12 and this research is part of her decadal reclaim of her tribal language and identity. Her trinity in language, culture and identity is a self-ethnographic case study that started as a collection of books capturing Bàsàa knowledge.  Topic Expert Voice for Laura Mann  
---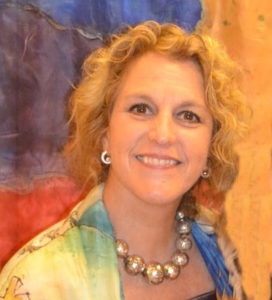 Kira Carrillo Corser has designed and produced art throughout California, and the USA for 22 years, in addition to working as staff photographer at KPBS (10 yrs.) and later at California State University Monterey Bay (8 yrs.) Based in San Diego County, she works in partnership with other artists, musicians, nonprofits, community and civic leaders.
Art projects have been awarded: The National Endowment for the Arts, the California Arts Council, Encinitas Rotary Peace Maker of the Year 2017, San Diego Foundation Creative Catalyst 2014 with Jean Isaacs San Diego Dance Theater and the DNA of Creativity Grant from the San Diego Visual Arts Network.
She is a co-founder and co-directs the POSTS FOR PEACE AND JUSTICE NATIONAL PROJECT, Art is the Next Peace: Connecting Communities (Ca Silk Paintings) and Sea Changes ACT with local scientists and artists.   These projects are collaborations with intergenerational communities and promote peace and nonviolence.
Exhibitions and participants include: The Carter Center with President Carter and International Human Rights Defenders; Inter-Dependence Day Celebration, a Compassionate California Partnership, Sacramento (2017); Semi-permanent installations include the Atlanta BeltLine, as Installation Artists, (a collaborative multi-year fellowship) where 25,000 people see the work weekly, Atlanta Georgia (2015 – 2017.) and 12 California schools, including El Cajon, San Diego, and Fallbrook.  ARTAr  Artist/Educator  San Diego, California   Read More
---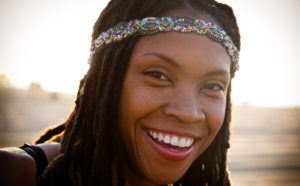 Felecia Lenee, better know as Fe Love to her fans was the host and creator of the Artist Eclectic pLAygROUND, a "pop-up" event space that supports new as well as established artists and innovative entrepreneurs primarily in the Pasadena and Greater Los Angeles area. She was on the Leadership Team for CompassionateCalifornia.org and co- founder of the Compassionate ARTS IN ACTION. She works as the Youth Program Director and Creative Strategist for  the national project, Posts for Peace and Justice.Felecia has a B.F.A. from CALARTS where she trained as an actress. Her goals were to support youth, with a focus on health, public safety and social justice. Felecia's recent public appearances highlighting youth include: March for Our Lives, Los Angeles, CA; Youth Action Summit, Memphis, TN, the U.S. Human Rights Network National Conference, Atlanta, GA. and the 26th Anniversary of the American Disabilities Act, at the White House. Felecia was has also been invited to India as a official delegate to the World Summit for Countering Violent Extremism  Felecia Lenee was a community healer and a certified massage therapist with a concentration on energy balancing. She has been in 16 films, has over 25 years of performing live on stage as a host and entertainer, and in several podcasts promoting racial, gender equality and justice.
In the spirit of community and compassion we hope she rests in peace.
Felecia Lenee aka Fe LOVE,
Creative Strategist and Youth Program Director
In the spirit of community and compassion!
Felecia Lenee aka Fe LOVE,    Creative Strategist and Youth Program Director, Sacramento, California  Deceased But Forever in our Memory
---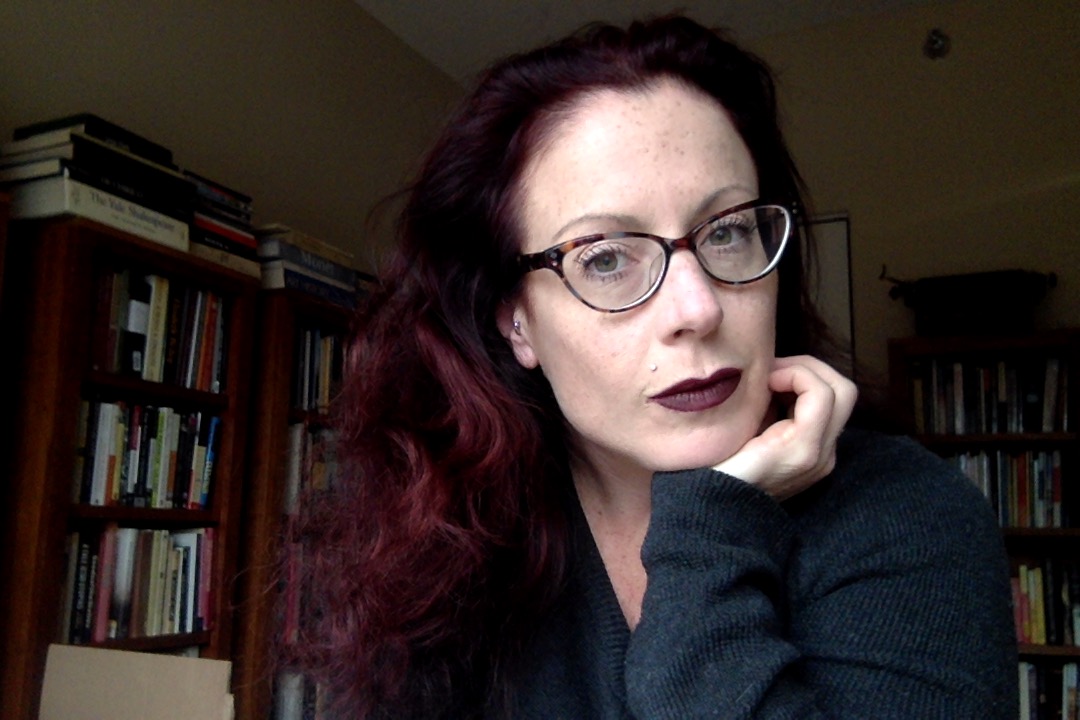 Marya Hornbacher is an award-winning essayist, journalist, novelist, poet, and the New York Times bestselling author of five books. Her writing across genres appears regularly in literary and journalistic publications around the world, including the New York Times, Boston Globe, Crazyhorse, AGNI, Gulf Coast, The Normal School, Fourth Genre, DIAGRAM, and many others. Her sixth book, a work of long-form journalism on mental health recovery, will be published by Houghton Mifflin Harcourt in 2019, and her seventh, a collection of essays on solitude, will appear the following year. She is the recipient of the Annie Dillard Award for Nonfiction and the Fountain House Humanitarian Award for her mental health activism. She teaches in the MFA programs at the University of Nebraska at Omaha and Augsburg University.
---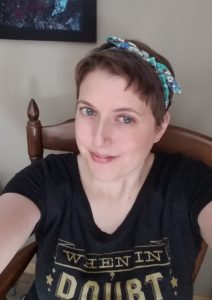 Emily Forbes is a self-taught artist who began using art in adulthood as a means of therapy after a car accident resulted in disability. She is always exploring new mediums and pushing her own artistic boundaries, with a certain affinity for acrylics, alcohol ink, and mixed media. Her expressive, intuitive style takes influences from nature, modern life, and a sense of hope.
A native Minnesotan, Emily has a degree in Urban Studies and has always had a very analytical and creative mind. This allows her to quietly observe the world around herself and turn it into ethereal, imaginative works that give the viewer a feeling of wonderment and joy. She believes the key to life is finding one's own magic.
Artist Minneapolis, MN
---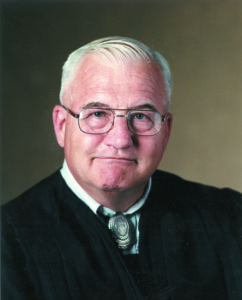 Jim Randall  Born 1940, Little Falls; Gonzaga University (B.A., 1962), Lt. U.S. Marine Corps (1962); University of Minnesota (J.D., 1967); private practice, Hibbing (1967-84); Asst. Public Defender (1967-84); Adjunct professor, Hamline University School of Law, 1990-2015; Adjunct professor, Mitchell Hamline School of Law, 2015-present; married; three children. Appointed April 1, 1984, elected 1986, 1992, 1998, 2004. Retired on April 4, 2008.
Starting in 1959 as a 19 year old college student, Judge Randall spent a year in Norther Alaska in a K-12 school for native Inuit students.  That concern for the rights and well being of minority citizens and under-privileged people has marked his 51 year career as an iron range public defender and and 34 years as a judge on the Minnesota court of appeals.
Center City, Minnesota. 
---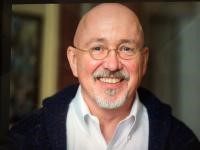 Dr.  David Swarthout's career has spanned over 30 years in a variety of settings including CD treatment centers, correctional facilities, hospital psychiatry & emergency departments, public health clinics, community-based housing programs and private psychotherapy/assessment practice.  One of the common threads encountered in all of these settings was the issue of addiction which permeates all corners of society.  While the healthcare industry has found many inroads to treat medical & mental health maladies, addiction remains an area where outcomes are abysmal.  Dr. Swarthout's current private practice includes work with frontline providers who treat addicts & alcoholics in helping them devise strategies for thinking "outside the box" in terms of treating the illness.  In his own words: "As a therapist, I focus intentionally on behavior. We are creatures of habit whose actions arise or evolve for a variety of reasons. People often come to therapy to work on changing things that are not working in their lives any longer. Since these behaviors often have deep meaning, a part of the therapy process involves exploration of the beliefs and habits that are no longer working. I draw on a variety of techniques to discover what will be most helpful for each client to help them build on their strengths and achieve life goals."  Authentic Voice Minneapolis, Minnesota
---
Kenneth Rivera In 2010, I moved from Los Angeles to Minnesota to further my education in the arts. I received a Masters in Arts Education at the University of Minnesota and I am currently working as a public school art teacher. Teaching art is a practice and I believe that encouraging youth to express, explore and develop artistic skills helps them build a foundation for mindful learning. The arts are the cornerstone of communication and everyone has a unique story to tell. I love to foster this in the youth through my teaching.
Teaching also provides me with endless inspiration for my personal artistic expression.
I use painting to process my dreams and nightmares. Exploring identity, family, and love, in my work plays between the worlds of waking and dreaming with a fantastical style. Ugliness and beauty swirl around my work, which speak to the power our minds have to imagine, to frighten, and ultimately to heal.   Artist Minneapolis, Minnesota  Read More
---
---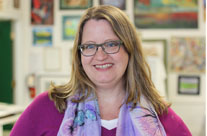 Martha Bird is a Minneapolis-based artist who specializes in traditional and sculptural basketry.  Her education as a Public Health Nurse and Board Certified Holistic RN with a Masters in Human Development weaves into her artistic practice.  Committed to community, Martha has been involved in the arts as a student, volunteer, curator, writer, arts organizer, teaching artist and arts advocate.  She also works with the students in the Occupation Therapy program at the University of Minnesota and presents on the health benefits of Making.  She has exhibited regionally and nationally, including the Minneapolis Institute of Art and the Minnesota History Center, as well as a traveling exhibition sponsored by the National Basketry Organization in New Jersey, Washington and Massachusetts.  Her work has been acquired by the Minnesota Historical Society.
Martha speaks around the country on basketry as a tool for healing and empowerment in her groundbreaking talk Reclaiming Basketry: Working Through Stigma to Reach Creative Potential.  Visit her website at www.marthabirdart.com.   Artist, Minneapolis
---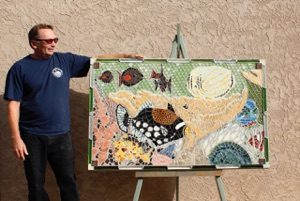 Dr. Tim Lueker  A climate change scientist at Scripps Institution of Oceanography is striving to save the ocean through art and science.Using mosaic arts as outreach to promote awareness of climate issues affecting the oceans and environment, Dr. Tim Lueker of Encinitas says, "I want my artwork to bring to light the threats to the natural world, especially the oceans, from greenhouse gas emissions and climate change." He hopes to accomplish this with students at local schools by working on coral reef mosaics.
Hearing tales of his idyllic San Diego birthplace as he grew up near Lansing, Michigan, Lueker shared weekly Jacques Cousteau episodes with his scuba-diving father, which engendered his love for the ocean and marine life. Lueker subsequently earned his BS degree in Oceanography at Florida Institute of Technology.   Authentic Voice, San Diego , California 
---
Anne Kleinhenz is a photographer and mixed media artist currently working out of her studio home at the A-Mill Artist Lofts in Minneapolis, Minnesota. Anne received a Bachelor of Fine Arts with Summa Honors in Photography, in the College of Liberal Arts at the University of Minnesota, Minneapolis campus. She is a past recipient of a Jerome Foundation Travel and Study Grant to Tirana, Albania, where she was part of an exhibit at the National Gallery in Tirana. She took a sabbatical from her full-time career in the Advertising industry, and while a single parent, to participate in an Art in Greece study and travel abroad program through the University of Minnesota. There she fell in love with icons, and her passion for spiritual art was resurrected.
Anne's art has been exhibited in galleries and museums in Minnesota, Washington, Alaska, Greece and Albania. Her work was included in a juried competition at the Katherine Nash Gallery during her studies at the University of Minnesota, and one of her pieces was awarded first place in the annual recognition program and was selected to be included in the permanent collection at the Weisman Art Museum. In addition, her work is included in private collections in Minneapolis, Seattle, Chicago and Anchorage. Anne participated as a Protégé with mentor Jill Waterhouse in the 2013-2014 cycle of the WARM (Women's Art Resources of Minnesota) Mentor Program, which culminated in a group exhibition at the Grain Belt Brewery art gallery. She also was the project manager and print producer on the catalog called "Beneath the Surface" for this WARM mentor cycle, where she was able to collaborate skills that encompassed her professional corporate career with her emerging art career.   Artist   Minneapolis, Minnesota   Read More
---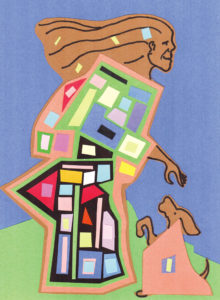 Andrew Braunberger has been making images since he discovered his thumbs. He first began smearing soft pastels in high school and continued to love them through college at the University of North Dakota, graduating with a BA in Arts and Sciences through the Honors Program in 1992. He hasn't dropped them since.
Many of his works are in acrylic and oil, often with soft pastels used on top of these other media. His colors are vibrant and interact with varying levels of opacity. Sometimes he dabbles in digital art, but enjoys the tactile experience of other media much more.
Artist Statement:
I have had a number of different spins to describe my work. The whole medical model of a mechanical view of who we are sometimes seems accurate when faced with abandoning meds. I feel like I am pouring spontaneous activity into my pieces, and this goes beyond the chemistry set I am dancing in. Making art is my way of participating at these areas of who we are beyond the mechanized viewpoint.   Artist  Minneapolis, Minnesota
---
Wesley May

I am a Native American from the Red Lake Indian Reservation in northern Minnesota and a First Peoples Fund artist. I believe that an artist's role in the community is to bring awareness of the voices that are rarely heard, not to lead the charge of any cause, but to unleash the potential of others through art. I travel around to art shows, powwows, and other community events and empower others through Live Exhibition paintings. Expressing truths as the paintings are created. I encourage children, youth, adults, and elders to share with me, their knowledge of art, to become part of a kindred energy in the creation of each piece. Bringing awareness of art in our lives from the first brushstroke, to building confidence in those that choose to include their voice.  Artist, Red Lake , Minnesota See More
---
Madelynne Engle  is a philosopher and storyteller whose chosen medium is visual arts in its many manifestations. With a lifetime of awards and commissions, she is known best for her conceptual sculpture and allegorical life portraits. Her work can be found in private and corporate collections from France to New Zealand, from New York to Italy. Her sculptures and paintings are also found in corporate collections including the Hilton Collection, Bank of America, E.F. Hutton, Monsanto, and the U.S. Embassy in Rome. Engle was recognized in 2008 by NAEA as an artist-in-residence at the Distinguished Fellows Institute in Sandy Point, ME; and was a master teacher in Liquid Metals and Patinas for CAEA in Los Angeles, CA (2009). Engle is also an art educator and served as an art administrator for over 10 years in secondary and post-secondary high schools and colleges in Missouri and California. She is eclectic in her media—using whatever is appropriate to tie message to meaning. She has produced art, large and small, in media ranging from bronze, cement, fiberglass, resin, watercolor, acrylic, oil, sand, salt, paper, canvas, automotive parts, and found objects — always informed and inspired by personal life experience. She has found that the more personal she is in her expression, the more universal is the response.
What's my issue?  What am I doing with my Art?  Why do I do it?…
"I am a storyteller and explorer of personal truths. My work is a celebration of our individual, everyday resilience which so often goes unnoticed. I sculpt acceptance and empathy. I do my art to explore the duality of our stories which is at once shared and profoundly unique to each of us. Successful creation, for me, is that moment when I see my story overlay your story in a way which exposes a profound Life-truth."
Why I Am Participating in ACW…
…Because without art, and those who support it, history would be written on water. And sometimes dirty water at that.  As I help write a few pages of history with the raw materials available to me, Art to Change the World is an opportunity to participate more fully in my world…and to shape the forces that are creating it.
…Because for those around us and coming after us, sorry is nothing without change. This is a time in history when creative thinking can be, must be masterfully productive in our prime contributions to humanity.
…Because in a life that barely separates itself from the art it creates, I am singularly uninterested in the visual equivalent of mashed potatoes. Or in the mundane act of living an unexamined life. There is muscle in imagination. I'm betting that the combined creativity in ACW has enough muscle to move mountains.
…Because there is a special satisfaction in creating rather consuming. To do so in the company of some robust creative minds is not to be taken on lightly. It is like catching a rising tide. You know, the one that lifts all boats. Collaboration is a renewable resource that sows hope, surprise, and inspiration. It's like playing tennis with a better player:  it makes me up my game. Or hitting with a partner who expects me to cover my part of the court. Barbara is that trusted beacon summoning us to up our game.
 …If you are in my life, you are in my art… and one of the forces that shape it.  Artist   Ann Arbor, Michigan  Read More
---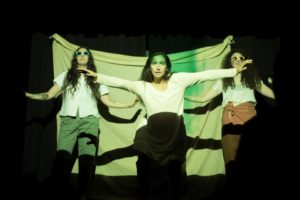 Leila Awadallah is a Palestinian-American performer and creator based in the Twin Cities. She received a BFA in Dance along with a minor in Arabic Language and Literature. Leila is a core member of the touring ensemble Ananya Dance theatre and a co-creator of the dance trio Kelvin Wailey. Leila is a SAGE recipient for her work in film, and her choreography has been presented at the Kennedy Center (Washington DC), BIPOD Dance Festival (Beirut, Lebanon) and the RAWI Arab Literature Conference (Minneapolis, MN). She is currently a Springboard 20/20 fellow.  Minneapolis, Minnesota
---
                                Maris Gilbert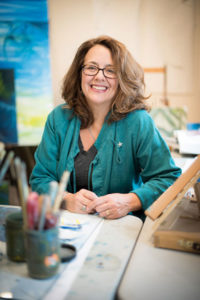 "My art evokes positive healing emotions, inspiring hope and peace, while also addressing the beauty and peril of life."
I am passionate about the waters in Florida where I grew up, and about the waters in Minnesota where I now live.
FLORIDA
Seeing beauty and peril by exploring and learning about its waters, mangrove ecosystems, the Everglades, and coastal shorelines.
MINNESOTA
Seeing beauty and peril by exploring and learning about fresh water mussels, trees, plants, sediment, erosion and the history/future of our rivers, lakes and wetlands. My passion is finding beauty in the juxtapositions and connections of these very different yet equally vital natural environments.
As an artist in the healing profession, it is my call to share a lifetime of looking and seeing into our natural environment, to use my passion to help people to live healthy, fulfilling lives, and to influence the care of our planet.

I am fascinated by shorelines. Shorelines are where a multitude of elements interface, overlap and intersect. I will often stand at the shore just to watch and truly see the lines formed by the rhythm of the tides, the wind and the changing light. I share these timeless moments in my art, where life and beauty overlap, ever-changing and yet constant . It is my hope that my images spark awareness of the beauty in peril.
Why I joined ACW
ACW is just the person/purpose/organization I have looking for as a catalyst for putting the energy of my work out into the world. The context of art for change is what I have been contemplating for years.
I want to make a difference in creating change for the environment with my work, beyond just making paintings on the wall. The paintings need to speak, and I believe creativity and images have the power to make change.
Many ideas have been churning away as I paint about what I call "Beauty in Peril" about the mangroves in Florida and the river and lakes here in Minnesota!  Being part of ACW connects me with other artists who want to change things in the world for the better with their art.   See More
---

Originally born in a small village in Russia, Svetlana is a painter influenced by mystical folklore, microbiology, science and the psychedelic experience. She is passionate about preserving biological resources, building sustainable environmental systems, spreading truth, love and light through art and technology. This ambition comes through in her paintings which embody euphoric feelings of harmony in a multi-dimensional realm. She hopes to inspire the Northeast art community to communicate through art and to utilize this communication to raise consciousness, awareness, and deep perspective for one another. She is experienced in many mediums including, welding, textile, and in more recent years certified in human-centred interaction design and digital strategy.   https://www.svetlanabernstein.com  Artist and  ACW Intern  Minneapolis, MN
---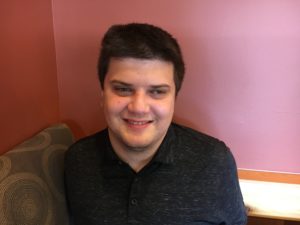 Nick Cocchiarella is a writer and aspiring activist in Roseville, Minnesota. Having received a degree in communications and journalism from the University of St. Thomas in 2014, he has published writings for TommieMedia, his alma matre's online news source, as well as a couple personal blogs. Some of Cocchiarella's influences include authors such as J.K. Rowling, Suzanne Collins, C.S. Lewis, and a variety of bloggers and fanfiction writers. Cocchiarella hopes to use his abilities as a writer to address the intersectionality between mental health and disability, eventually fostering effective communication and mutual learning between people and organizations on both sides. Having grown up blind, on the autism spectrum, and diagnosed with minor depression in young adulthood, he believes in the power of the written word as a means of sharing and communication, and hopes to share it with others who struggle to find a voice of their own. Supporter/ Journalist  Roseville, Minnesota
---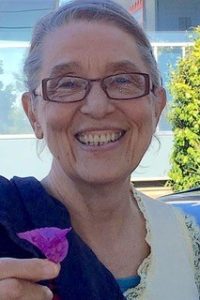 Pat Samples
Our bodies are where our stories live and our aliveness resides, longing to be expressed. I support people in allowing their bodies to reveal these stories by unveiling what's alive in them. I offer them open-hearted attention, permission to move from their internal impulses, and a non-anxious, witnessing presence. My services included one-on-one sessions, creative movement sessions called Free Motion, and workshops, called Essential Motion, that enrich body awareness and aliveness through mindful attention and movement. I have studied Essential Motion with founder Karen Roeper for 13 years and led weekly Free Motion sessions for 15 years. I have given talks and workshops on body awareness topics across the U.S.  and am the author of Body Odyssey: Lessons from the Bones and Belly and The Secret Wisdom of a Woman's Body: Freeing Yourself to Live Passionately and Age Fearlessly.
I am also an avid champion for creative aging. Research shows that we all have a burst of artistic impulses in our older years and an urgent drive to tell our important stories. From my first job in a nursing home while I was in college to my current work serving senior living communities across the metropolitan area, I've seen firsthand how this creative burst, when guided by skilled teaching artists, transforms lives. The stories, resilience and creative capacities of older people come to life!   Topic Expert, Minneapolis, Minnesota   Read More  www.patsamples.com
---
Meet Daren Hill
After a decade away, Minneapolis-born visual artist returns from Brooklyn to the Twin Cities. Inspired by street art and influenced by fine arts, he explores abstract art through multiple art forms, including
painting, photography, and digital art.  
Daren Hill, who has worked an assistant curator at the Shirley Fiterman Art Center in New York City and contributing writer at The Source magazine explains, "When I am painting, it's about texture and feeling." In all the work he creates he finds that, "As much as it is the whole piece, noticing the small details are just as important…it's about getting lost inside each piece and finding something new each time."
His artwork has been featured at various shows, including the Borough of Manhattan Community College Student Art Show in 2015, Gravity Nights at Honey in Minneapolis 2015 – 2016, and the 2015 annual MCAD Art Sale, where he received recognition as a fan     favorite.   Artist  Minneapolis, Minnesota  Read More
---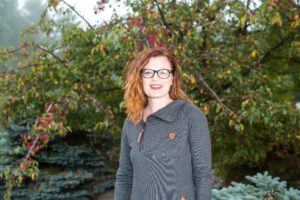 Mara Powers works as a K-6 educator specializing in the areas of literacy and art.  She has developed an innovative program called A.R.T.  Art & Reading Time allows for free expression and investigation into the visual arts by way of literary inspiration.   What A.R.T. offers participants is an outlet, an experience, and an opportunity to create deeper connections with their academic, social-emotional, and personal growth and learning.  Students in A.R.T. class experience the general academic benefits associated with literature, including reading comprehension and response strategies, and hands-on creative processes, while addressing a variety of character education and environmental education topics.
Mrs. Powers is known around her professional community to be passionate about the importance of literacy and artistic expression.  She is also an environmental education activist and lifelong learner, participating in every opportunity available to expand her knowledge and increase her effectiveness as an educator.  Her current areas of focus include differentiated instruction and intervention through graduate studies at Bemidji State University, acting as Teaching Assistant for Human Relations education course taught by Dr. Barbara Bridges, and participation in a pilot program called High Reliability Teaching, working directly with Dr. Bob Marzano.  Mara hopes to bring the perspective of elementary education and instruction in a public education setting to the Art to Change the World group; children truly are our future, our greatest hope for change.  Educator  Breezy Point, Minnesota

---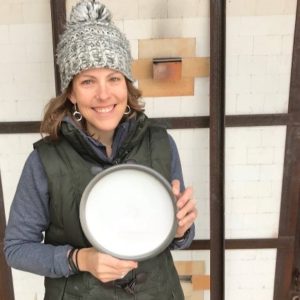 Kate Fisher  Calling her work domestic art, Kate Fisher makes objects that are either for or about the home. Fisher received a BA in Art History and a BA in Studio Art from St. Olaf College. She completed her MFA at the University of North Texas. During her graduate studies Fisher spent seven months in China spread over two summers. She worked for Lawrence University and Anderson Ranch Arts Center prior to here present appointment. Kate is currently the Studio Art Technician for the Department of Art and Art History at St. Olaf College where she has, on occasion, taught ceramics and/or 3D foundations. Fisher is also deeply invested in a project examining how women have gracefully tackled the lively experiment that is being both artist and mother. Examining how these dual roles simultaneously impact each other both practically and conceptually. Over the past few years she has been surveying, interviewing and documenting a cross section of ceramic artists who are also mothers. Fisher's questions have covered studio practice, time management, life balance, home, relationships, childcare, and aesthetics. Her project site also highlights a mother/artist, working in an array of media, each month. Fisher's project has also manifested in articles, exhibitions, and a group residency. To find out more please visit the project's website at www.bothartistandmother.com   fisherclay@gmail.com    Authentic Voice  
---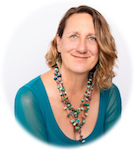 Brecia Kralovic-Logan is a professional fiber artist, and advocate for creativity and women. She has taught art workshops over the last 30 years in schools, museums, colleges, for art organizations and at regional, national and international conferences. Her art work has been exhibited widely throughout the United States and can be found in the collections of museums and private collectors.
As an arts educator, Kralovic-Logan developed community-wide art programs in Santa Barbara, Ca, received city grants and created a nonprofit art organizations: Vessels Fiber Arts Education Program that served students through-out Santa Barbara.
Kralovic-Logan is a certified creative life coach and Success Principles trainer, and the author of "The Spiral of Creativity- Mastering the Art of a Spirited Life." She founded the International Women's Festival Pacific Northwest to honor women's accomplishments and call attention to issues facing women globally. She founded the Pebble Rebel Award which honors women who are making a positive difference in their communities. Kralovic-Logan serves as the Southern California representative for the Surface Design Association and for the Global Art Project for Peace, and is the art director for the Women's Equity Council for the UNA-USA San Diego Chapter. She is the founder of the Women's Woven Voices project, an international art collaboration that empowers women through writing, weaving and sharing their stories.
Authentic Voice  Santa Barbara , California  Read More
---
---
 Barry Scanlan 
Barry Scanlan works out of his studio in Minneapolis, Minnesota. He is first-generation Irish; his father's parents lived in or around County Sligo before immigrating to Scotland then to America in 1920. Raised in Pittsburgh, Scanlan's background is blue-collar; his father was a steel-worker as was his grandfather. He knows what it is like to sit in a bar surrounded by men who just left the mill, each drinking beers and shots of cheap whiskey.A Vietnam-era Marine Corps veteran, upon leaving the service he lived very close to the bone, with little money, drinking and using drugs, and making at-risk decisions, until he attended college with the GI Bill. Scanlan still makes at-risk decisions, just not as many.
Scanlan has a wide variety of experiences. He has worked in boatyards, built grottos and fences out of fieldstone, and circumvented Rapa Nui (Easter Island) on horseback while partaking in healing ceremonies to save the Earth. He taught in the elementary classroom for a couple decades, which is the hardest work he ever did. He most recently worked as a trauma response coordinator for Anoka-Hennepin Schools. He is a member of Veterans For Peace and has participated in El Salvador's elections as an impartial observer.
Each of these experiences have shaped his artistic eye and motivation.
Always an artist, he began seriously painting in 2011. He took up painting as a way to deal with crisis in his position as a trauma response coordinator. He has been fortunate to have his art shown in New York City, Minnesota, California, and Louisiana, among other places. Scanlan enjoys working with acrylics incorporated with pumice, sand, gravel, leaves and other textures.
Scanlan won the 2005 Utne Independent Press Awards for his zine True Story!       Artist      Minneapolis, Minnesota
ACW Events:  Oct 2018  See. Say. DO. What's  Your Issue?  Details
---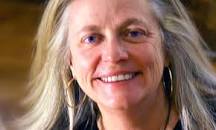 Michelle Hensley
Defunding, Dismantling, Re-Organizing, Re-imagining
I would first tell people to stop worrying about semantics and start focusing on what needs to change!  I would also emphasize that defunding is a gradual process, one that we will all be creating together.  So it is your job to educate yourself and start to help with this process of reimagining and creating!
Michelle Hensley, Founding Artistic Director of Ten Thousand Things Theater in Minneapolis, shares almost thirty years of her company's nationally unique work bringing professional theater to those in prisons, homeless shelters, adult education centers, and rural areas, as well as the general public.  She also wrote the book All The Lights On: Reimagining Theater with Ten Thousand Things.
Currently, Michelle, having retired from TTT, is taking time to figure out how best she might continue to help our troubled world.
Social Action suggestions from Michelle:  https://www.arttochangetheworld.org/from-michelle-hensley/
Read More about Michelle: https://www.nytimes.com/2015/11/29/theater/theater-troupe-gives-those-on-the-margins-a-front-row-seat.html?searchResultPosition=1
https://www.startribune.com/meet-the-woman-who-brought-plays-to-prisons-and-radically-influenced-minnesota-theater/480988351/
---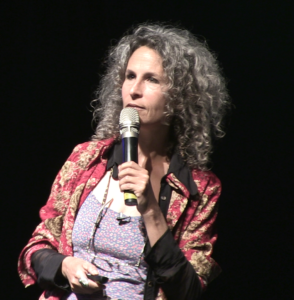 Shira Richter is a practicing, multidisciplinary Research-thinker-Artist-Speaker who has been ARTiculating Motherhood/Mothering/MotherValue & Worth (care work) in the socio-political-economic and artistic context, for nearly two decades. She is the Director of internationally award winning woman-adventure documentary Film "Two States of Mind" (2002) about women's voices regarding the Israeli Palestinian conflict and UN resolution 1325. Artist Creator of Two large scale photography-text-video exhibitions about motherhood;  The Mother Daugther and Holy Spirit (2006) about the secrets of the transition into motherhood, and  INVISIBLE INVALUABLES- photography, light, video installation (2011) About the value of mother/care/parent labor in the economic economy, which developed into a co-authored book chapter titled "If Mothers Counted- Status symbols for the invisible art of mothering" published in the feminist economics book "Counting on Marilyn Waring- New Advances in Feminist Economics" by Demeter press. Chapters about her "out of the box" perspective" are published in best selling Israeli books on Mother work (Lehiot Ima) and Subjective feminine sexuality (Erot).  ArtistPerformance Artist Hertzliya, Israel  Read More
---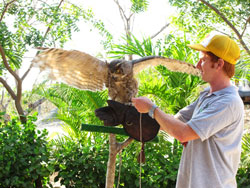 Established in 2008, El Refugio de Potosí is a private, not for profit, 7 hectare ecological park located in the 'coastal tropical dry forest' in the region of Barra de Potosí, Guerrero, Mexico. The park is the expression of the desires of Pablo Mendizabal and Laurel Patrick to promote conservation of the local native species. Under a framework of preservation, exhibition, education and research, we are striving to create a foundation of environmental awareness for current and future generations.El Refugio opened its doors to the public in August of 2009. Phase one development is complete and includes native garden paths, botanical displays, an iguana habitat, macaw roosts, a 60 foot sperm whale reconstruction project, hummingbird feeding stations, a wild life pond , native wild birds  and an 18 meter observation tower.
Laurel Patrick, Naturalist.  Barra de Potosi, Guerrero, Mexico   Read More
---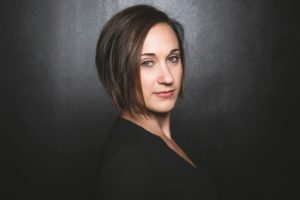 Danielle Ricci is an educator, choreographer, director, and dancer. She received her BFA in Dance Performance from University of California, Irvine in 2006 under direction of Donald McKayle. In 2014 she graduated with an MA in Arts and Cultural Management from St. Mary's University of Minnesota. She currently an 'MFA in Choreography' candidate at Jacksonville University (2018). She has studied at The Ailey School in New York City as part of their Certificate in Dance Program. Danielle has danced professionally in California, Texas, and Minnesota and has also performed on stage with members of Joffrey Ballet, American Ballet Theatre, James Sewell Ballet, and Minnesota Dance Theatre. Danielle is the Founding Artistic Director of Borealis Dance– a professional modern dance company based in Minneapolis. Her choreography has been recognized as "Best of the Festival" at the Frontera Fringe Festival in Austin, TX in 2010. Dancer, Minneapolis Minnesota   Read More
---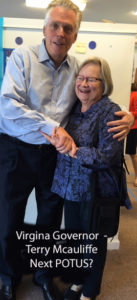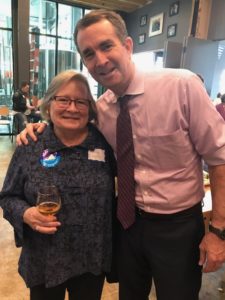 Jane Leopold. While not an artist myself, I worked in publishing for many years, and served on the Board of Directors of a non-profit organization for more than a decade. I have lived and worked with artists all my life, as the daughter (Crossley Atherton), wife, and mother of artists. Barbara Bridges has been a close friend for more than 30 years, and I know her fierce dedication to her life as an artist and educator. This foundation is a long-imagined dream of hers, and I am proud to be a small part of it. I also believe that art can change the world.      Supporter     Charlottesville, Virginia.
Left: Ex-Virginia Governor Terry MCaullife. Next POTUS?
Right: With Virginia Governor Ralph Northam
---
The Don Scott Blues Duo, comprised of Don Scott and Rosanne Licciardi, travels around the US and Mexico seven months of the year. The duo recently played in Ireland capturing attention on Scotty's original songs, "The White Man Still Runs The BIA" (Bureau of Indian Affairs) and "JP Morgan, Citibank, Wells Fargo." Musician       Rochester, Minnesota   You can follow them on www.donscottblues.com.
Read More
---

Majentah Aquarious                noun.   /ma'jen(t)ah/  /Aquar•I•ôus/
Definition:
1 a :artistic roller skating Actress vocalist dancer Who occasionally lights herself on fire While fighting for social justice and equal rights in the beauty industry.
2 b : Art in madness makeup artist working to foster a culture of self-love by highlighting traditional flaws through Progressive makeup artistry  Read More
https://www.instagram.com/majentahaquarious/  
Performer, Minneapolis
---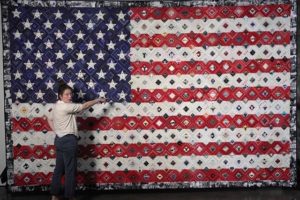 Rebecca Ratzlaff is a fiber artist currently working in Minneapolis, Minnesota.  She worked extensively in ceramics and foundry as an undergraduate at UW-Whitewater, and she received her MFA in Sculpture from the School of the Art Institute of Chicago in 2005.
One of her recent works, Look For the Union Label, sought to address the volatile human rights violations that undergird the economic practices of our country in a rapidly globalizing world.  The American hybrid of "commercial patriotism" is often used as a tool to obscure the fact that Americans are essentially merchandising themselves out of the workforce.  Meanwhile, a parallel of our own troubled history of labor equity and human rights is playing out in the present time of other workers, in other countries, creating products charged with our own patriotic symbols of merchandising.  A world without boundaries has emerged in which wars of commerce, trade, and basic human survival are haplessly intermeshed.
Artist   Minneapolis, Minnesota
Read More
---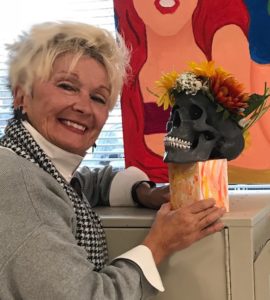 Sally Gibson is approaching 50 years of service as an art teacher in Minnesota.  She has been honored several times as the Art Teacher of Minnesota. She finishes her career at a Twin Cities  Area Learning Center where she works with at risk students using art to explore and reflect on their issues. Sally was a pioneer in online curriculum development and delivery when she developed the first art methods course for Bemidji State University's teacher licensure program-DLiTE. DLiTE was the first online/hybrid teacher licensure program in the nation.
As an art educator, I have had the opportunity to watch magic happen when Barbara Bridges encourages students to find their voice and communicate a personal viewpoint.
I have always believed that visual art is more than making something pretty. It is a vehicle for communicating fears, dreams, questions—all that is part of the human experience—it certainly can change the world.
Barbara Bridges shares this opinion, she is an agent of change!  I support her and her vision!  Educator   Minneapolis, Minnesota


---

Sheryl Maree Reily 

Sheryl Maree Reily is a self taught multi-disciplinary artist advocating for human and environmental health.

Born in New Zealand, Sheryl came to the United States during construction of the Alaska Oil Pipeline, to work in healthcare. She now calls Alaska her home and continues to travel widely.

While the communities she participates in may be geographically distant from one another, they share in the struggle to balance economic and cultural survival, with human and environmental wellbeing.

It is her intention to generate dialogue among individuals and constituencies, through work that is necessarily collaborative, conceptually motivated and pointed toward progressively deeper integration for the sake of environmental and human health.

Recent recognition of her creative contributions to environmental and human advocacy work, include awards from, the Elmer E. Rasmuson, Theo Westenberger and Helene Wurlitzer Foundations, National Park Service, and Santa Fe Art Institute.

In 2017 her photographic work earned five honorable mentions in the International Photography Awards (IPA).

Sheryl's photography is represented by Getty Images, and she is a member of the American Society of Media Photographers (ASMP).   Read More

Conceptual artist, human and environmental health advocate      Ester,   Alaska  Read More

Why I became a member of Art to Change the World 

I first heard of 'Art to Change the World' from a friend and creative colleague who is aware of my work and its intent.  I thrive on new experiences and learning! Art to change the World holds incredible potential for both possibilities. By providing opportunities, such as working closely with other creative professionals, and building partnerships with businesses, organizations and individuals, ACW is helping artists connect with communities. Art to Change the World is an innovative tool I can use to pursue my goal of contributing to the improvement of the human and environmental condition
---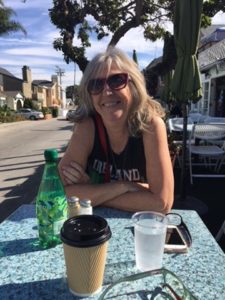 Sandy Gillespie exhibited throughout Alaska, her home for 22 years. Her work is held in the collections of the Anchorage Museum, the University of Alaska's Museum of the North, the Alaska State Museum and Alaska's Contemporary Art Bank. She has received Individual Artist grants from the Rasmuson Foundation and the Alaska State Council on the Arts. As a co-founder of SoNot, a coalition of six Fairbanks artists, Gillespie organized exhibitions throughout the state, including Double XX, the first comprehensive look at contemporary women artists in Alaska. Gillespie has worked for both the Alaska State Council on the Arts and the Fairbanks Arts Association as Visual and Literary Arts Director, and for UAF's Summer Fine Arts Camp as Visual Arts Director.
Since moving to Minneapolis five years ago, Gillespie has had one solo show and has participated in several group shows. She has served as Curator for a Pop-Up Show for WARM members, a panelist for the Minnesota State Arts Board grants program, and Juror for the Powderhorn Park annual arts fair. She is working toward a Certificate in Book Arts at the Minnesota Book Arts Center.
Gillespie has been a resident teaching artist in Alaska schools, and she taught for many years as an Adjunct for the University of Alaska. Her MFA is in creative writing, and she has published poems in Calyx: a Journal of Writing and Art by Women and in Building Fires in the Snow, a University of Alaska Anchorage anthology and finalist for a 2016 Lambda Award. She has five poems in AROHO (A Room of Her Own) Foundation's forthcoming anthology The Waves.  Artist   Minneapolis, Minnesota    Read More
---
Coaching Project for a Better World Participants
Team Crescendo – Topic: Blood on the

Pavement

 
Project Manager –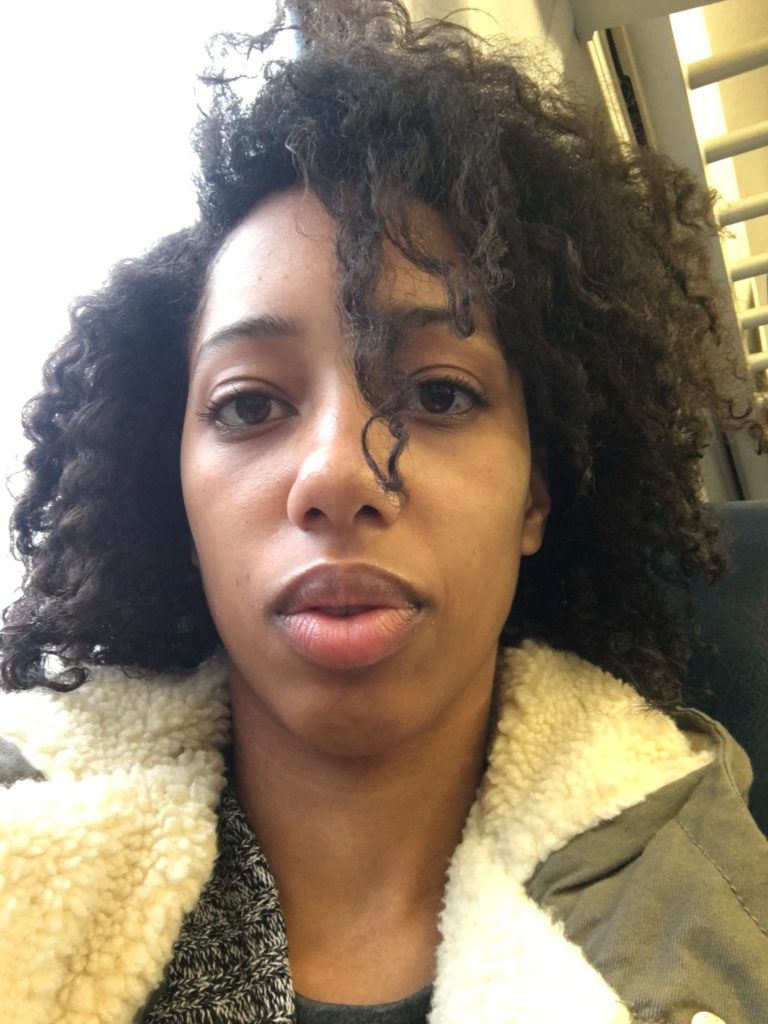 Elizabeth Ash is a writer who deeply values collaboration across the arts. Ash is currently participating in Art To Change The World's Coaching Project, where she is curating an exhibit that combines poetry and visual art to spark discussion about violence against Black bodies. 
Poet, artist, Minneapolis
Artist Coach- Deacon Warner  is a filmmaker and educator with over ten years' experience in film production and over twenty years' experience as a youth media instructor and teacher.  He developed the youth program at FilmNorth (formerly IFP Minnesota) which offers JuiceMedia (an award-winning high school after school program), summer camps in filmmaking, photography and animation and in-school residencies.  He has overseen hundreds of youth-produced films which have screened in numerous festivals and won many awards.
As an independent filmmaker, he has produced and directed a number of short documentaries including the award-winning films Bee-Sharp Honeybee, 56, and Peaceful Warriors: on the road with Vets for Peace.  His first feature film, The Co-op Wars, a documentary on the food coop movement in the Twin Cities, premiered in May 2021 at the Minneapolis/St Paul International Film Festival and will be broadcast on TPT Twin Cities Public television in October, 2021.
Before working at FilmNorth, Deacon was a social studies teacher at North High in Minneapolis and founder of the Polar Producers after-school documentary team.  www.coopwars.com
(612) 232-5112   dkenwarner@gmail.com  
deaconwarner.co  FB: Deacon Warner   Instagram: dwarner56      Filmmaker, Minneapolis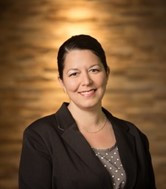 Scientist Coach- Dominique Zellmer- is a member of Pinnacle Engineering's Environmental Services Group in the Maple Grove office. She has worked with corporate clients in environmental, health and safety compliance for 10 years. Dominique has a large range of experience with manufacturing and general industry assisting with regulatory inspections and compliance follow up actions. Dominique has developed and implemented environmental programs to ensure a facility remains in compliance with all local, state and federal laws. Dominique has completed SPCC plans, Contingency planning, emergency response and spill response coordination. Dominique also has experience with Phase I, Phase II site assessments, DOT HazMat training and program implementation and RMP planning and training.
Environmental Real Estate Assessments Dominique has written many Phase I site assessments and provided oversight and assistance in Phase II, clean up, MNVIC program assistance, LUST (leaking underground storage tank) remediation support and supervision and finally, regulatory assistance through grant programs.
Emergency Response/Safety planning Dominique has written compliance/emergency response plans and responded to numerous emergency response incidences, providing support and regulatory direction.
Environmental Compliance Assistance and Reporting   Dominique has more than ten years of experience auditing, permitting, and completing environmental related inspections for many industrial and manufacturing facilities.
651-329-4214  dklem2001@yahoo.com  Senior Scientist, Little Canada  Webinars:  https://www.marshmma.com/events/webinar-or-air-permits
---
Team Euphoria Topic: Gender Euphoria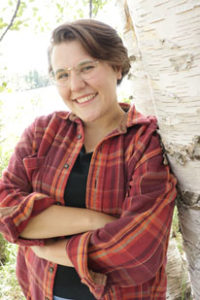 Project Manager- Lauren Edson is an artist with a passion for immersive experiential design. They graduated from the University of Wisconsin- Eau Claire in May of 2021, earning degrees in both Psychology and Theatre.
Lauren uses their interdisciplinary background to influence their creative practice. They strive to use psychological theories and practices to tell impactful stories.
(920)-627-8554  Laureneedson@gmail.com
IG: @laureneedson   Twitter: @laureneedson  FB: @laureneedson https://www.facebook.com/laureneedson/  Youtube:  https://www.youtube.com/channel/UCOLytttevWUSCSEYcyXfClg  Artist, Minneapolis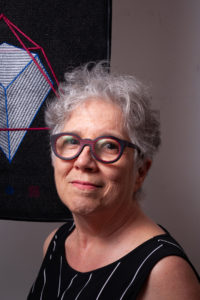 Artist Coach -Susan Hensel received her BFA from University of Michigan in 1972 with a double major in painting and sculpture and a concentration in ceramics. Her continued study over the subsequent years has include Haystack Mountain School of Craft, Penland, Christies Education, Praxis Center for Aesthetic studies among others. She has a history, to date, of well over 300 exhibitions, 35 of them solo, twenty + garnering awards. In the coming two years, Susan had 2-person and group exhibitions scheduled with the Howard County Art Council, Ellicot, MD, Artistry, Bloomington, MN and the Garrett Museum of Art, Garrett, Indiana.
Hensel's artwork is known and collected nationwide, represented in collecting libraries and museums as disparate as the Museum of Modern Art in New York and The Getty Research Institute with major holdings at Minnesota Center for Book Arts, University of Washington, Baylor University and University of Colorado at Boulder. Archives pertaining to her artists books are available for study at the University of Washington Libraries in Seattle.
Her new innovative work that blends commercial embroidery processes with sculptural concerns is gaining attention and awards in the US with inroads into Europe. Susan's knowledge of materials makes it possible for her to create small to large scale hard edge sculpture from soft fabrics that paradoxically keep their crisp form with minimal armatures. Her knowledge of the physics of color allows her to create shape-shifting displays employing the special reflective characteristics of embroidery thread.
(612)-202-9644   susan@susanhenselprojects.com    Artist, Minneapolis
www.susanhenselprojects.com    www.susanhenselgallery.com
FB: https://www.facebook.com/susan.hensel1/     https://www.facebook.com/SusanHenselProjects
IG: https://www.instagram.com/susan_hensel_multimedia_artist/
Twitter: https://twitter.com/HenselGallery   YouTube: https://www.youtube.com/user/susanhensel1/videos  Artist, Minneapolis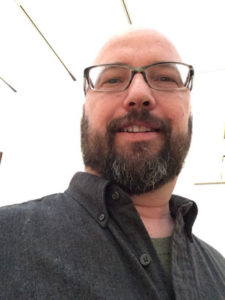 Scientist Coach – Mark Jelinek is a person with some life experience who, in an effort to feel more fulfilled, changed direction a few years ago.  He felt drawn to being a statistician, sold his business, went to school, and just got a Masters in Applied Statistics. If you want, he will happily chat with you about Bayesian probability, hypothesis testing, discrete and continuous distributions, why negative binomial regression is so cool… but honestly most people's eyes just glaze over. Luckily there are other conversations to have. Because of his mom there's been a lifelong interest in both science and art. He's dabbled in ceramics, sculpture, performance (improv theater/comedy) and even produced a few shows. On the science side, recently he worked with a large food bank and healthcare system doing statistical analysis on a health initiative providing disease specific food boxes to food insecure clients; did a small study for a healthcare technology company on the financial benefits of various account retention practices; school projects like – 'effect of food insecurity and air quality on mental health related deaths' and a text classification project using data mining/statistical learning.
Linkedin: https://www.linkedin.com/in/mark-jelinek-b653b312/ 
Facebook: https://www.facebook.com/mark.jelinek.3/
(612)239-3884     mrksmiling@gmail.com
---
Team Re-Imagineers
Topic : Creating a Space to Heal Trauma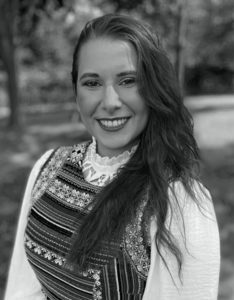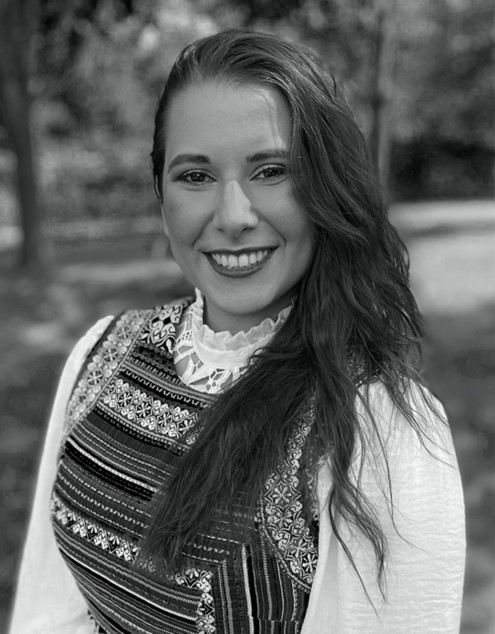 Project Manager – Madalina Kelner is a 2020 Graduate of the University of Minnesota Duluth, School of Fine Arts, with a BFA in Graphic Design, Studio Focus. Her passion is amplifying the voices of communities that need recognition, making their concepts tangible and accessible through Fine Art and Design. Madalina is interested in going into the field of Graphic Design and finding a way of combining it with her skills in photography and storytelling. She finds herself creating ways to help educate and start conversations about serious topics of accessibility and diversity. Access For All is a group Kelner rebranded and reawakened on campus and led for two years as president. With her creative solutions, she guided the development of a sensory friendly space in her University's Multicultural Center. After creating one successful sensory space, Madalina brought up her ideas to the UMD Kathryn A. Martin Library to consider doing the same. They were receptive and, with Madalinas guidance, they used a grant to update several study rooms. Both collaborations were recognized and inspired schools across the country to create sensory spaces for their students. Among other groups, Madalina was a passionate graphic designer and board member for the University ASL club, Hillel organization. She was also hired on to work with the Regional stormwater protection team on a seasonal project. Now that Kelner Has graduated, she continues to teach art classes at Southwest Super Summer Program for her eighth summer with Minneapolis Public Schools. In recent events, Madalina presented in Rimon's annual fundraiser, P'Chotchka. she used the opportunity to speak on a larger project coming up for her. A photographic book titled Tenderness, that communicates how invisible pain affects the human body.
(763)-360-7187                    madalina.com@gmail.com  Artist, Plymouth      FB: https://www.facebook.com/MadalinakPhotography
IG: https://www.instagram.com/madalinak_designs/     Artist, Minneapolis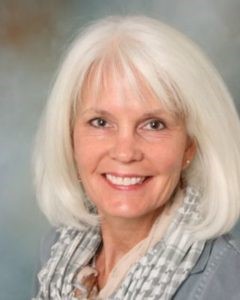 Sandra Reardon – Scientist Coach

As a therapist, it is an honor to be part of another person's process in understanding their personal worth. I respect and value my client's self-determination, therefore, my therapeutic approach is eclectic to correspond with the matter at hand. I am empathetic, patient and respectful, while building a relationship with my client. I believe that progress begins when my client has established trust in our relationship. I have faith that each client has the ability to discover their strengths and to use these strengths to achieve their individual goals.
I specialize in Eating Disorders: Anorexia, Bulimia, Binge Eating Disorder, & Other Specified Feeding or Eating Disorder, and Depression, Anxiety, Addiction, Life Transitions and Trauma. I work with individuals, couples, families and groups. Parents of loved ones with eating disorders
Sandy Integrates Cognitive Behavioral Therapy, CBT-E, Family Based Therapy, Dialectical Behavioral Therapy, Sensorimotor Therapy, Expressive arts, mindfulness and strengths-based focus into therapy. I forever feel honored to be a stepping stone on my client's journey as bit by bit they create the life that is important to them.
I have been working in Social Work, and Psychotherapy for the last 25 years. I grew up on the northside of Minneapolis, moved to St.Paul and then off to Boston. I have worked in a variety of places, St. Mary's home for homeless pregnant and parenting teens in Dorchester MA, at Ascension Place on the north side for women who were homeless  and in transition, in alternative high schools, in hospitals with cancer patients and their families, in a residential eating disorder clinic, at Lyn Lake Psychotherapy and Wellness, and now in private practice.
I have been trained in the theories mentioned above and have used creative arts within those theories while doing individual work, and also while facilitating groups. I love my work and my clients, and would love to know more about how I could become part of this initiative.
Counselor, Minneapolis, Minnesota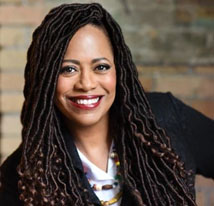 Artist Coach- Beverly Tipton Hammond is an ordained elder, dancer, choreographer, visual artist, singer, songwriter, art curator and entrepreneur. She holds an MBA from Concordia University. She began painting 14 years ago as a hobby and has over 200 paintings. Her medium is acrylic, ink marker on canvas and wood, as well as collage. Her artwork was featured in the Hennepin County Employee Exhibit in 2017, the Hennepin County Health Department Exhibit Hall and most recently her "Hattitude Series" was featured at the Minnesota African American Heritage Museum & Gallery in the "Grace Exhibit" in 2018-2019.The series features vibrant colors and hats inspired by Beverly's passion for millinery and was featured in the StarTribune. Liturgical Flow is another popular series of paintings which speaks to the expression of worship through dance.
In July 2020, Beverly and her husband Drew Hammond were invited to participate in the creation of the Black Lives Matter Mural, sponsored by the Minnesota African American Museum and Gallery. In February 2021, Beverly and Drew hosted a "Social Justice" art exhibit at the Northrup King Building to commemorate Black History Month.  She has participated in several other Social Justice Murals in Minneapolis in 2021 and is a member of the ROHO Collective and serves on the Board of the National Lutheran Choir.
Her gallery Tipton Hammond Arts, opened last April in the Northrup King Building, where she and her husband A. Drew Hammond create inspiring and colorful acrylic paintings and intriguing collages. Beverly also, has started the Pure Water School of Dance, teaching Ballet and Afro-Modern Dance in the gallery. She enjoys the creative process and loves to inspire and share her passion for art. The gallery is located at 1500 Jackson Street, #261, NE Minneapolis, MN  55413. Having moved to Minnesota from Baltimore, Maryland in 2016 she and Drew now reside in Saint Paul. MN
(443)-527-6118       tiptonhammond@yahoo.com       Choreographer, Saint Paul
www.hammond-art.com  IN: linkedin.com/beverly/tipton/hammond
FB: https://www.facebook.com/beverly.t.hammond
FB: https://www.facebook.com/profile.php?id=100057144681975   Artist, Minneapolis
---
ACW Coaching Project Leaders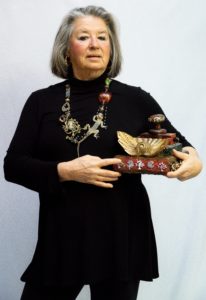 Director/Curriculum Coordinator
Barbara Rogers Bridges Founder and Director of Art to Change the World
Barbara has been an artist and a teacher/college professor for over 40 years. Her social practice sculptures have been exhibited in Maine, Miami, the Virgin Islands, Maryland, Chicago, Mexico, Spain, Canada, and throughout Minnesota.
Bridges taught K-12 art in Minnesota, Maine, and the Virgin Islands. She was voted Art Teacher of the Year twice in Minnesota.
Barbara has partnered with various Minnesota institutions such as the Minneapolis school district, the Minnesota online high school, Perpich Center for Arts Education, the Walker Art Center, the Mpls. Institute of Art, the Weisman Museum, and the Minnesota Museum of Art.  The online curriculum site and discussion group, ArtsNet Minnesota, came out of those collaborations.
Barbara has served as a professor for twenty years at the university of Minnesota and Bemidji State University and has contributed in a variety of ways. Her appointment includes teaching Foundations of Education, Human Relations and Critical and Creative Thinking and also serving as the architect of the unique DLiTE (Distributed Learning in Teacher Education)  – a hybrid online K-8 teacher licensure partnership program and the FasTrack secondary initiative designed for previously degreed candidates who wish to teach high school. These programs were the first online teacher licensure programs in the nation.  Artist    Minneapolis, Minnesota and Zihuatenjo, Mexico
Barbara Rogers Bridges, Ph.D., drb@bridgescreate.com 612 845 0416
Director-Art To Change The World info@arttochangetheworld.org  www.arttochangetheworld.org
Coaching Project  https://www.arttochangetheworld.org/coaching-project-for-a-better-world/
Social Practice Art https://www.arttochangetheworld.org/barbara-bridges/
FaceBook: https://www.facebook.com/barbara.bridgesrogers
ACW YouTube: https://www.youtube.com/channel/UCLOGaBhofXGLO4wvqGcCOpg/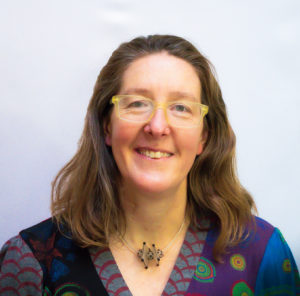 Boots on the Ground and Conflict Coordinator  Layl McDill grew up in Gillette, Wyoming where she began creating at a very young age. Her early works were dollhouses, marionettes and even an entire "Smurf Village".  Layl received her BFA in Illustration from the Columbus College of Art Design but she found it more exciting to make sculptural work and sell it through galleries and art fairs.
Layl lives in Minneapolis and is co-owner with her husband Josh Blanc of Clay Squared to Infinity, a tile and art studio and showroom in the Northeast Minneapolis Arts District.  She has two grown daughters.   She has exhibited her work around the country since 1994 at
galleries, art centers, festivals and museums.
Polymer clay has been her medium of choice using the millefiori technique and some mixed media materials added.  The theme of wonder permeates her sculptures that are covered with endless details.  Her work can also be found in numerous books and publications.
Social media: https://www.facebook.com/layl.mcdill  http://laylmcdill.com
https://www.instagram.com/laylmcdill
Linked In https://www.linkedin.com/in/layl-mcdill    https://www.tiktok.com/@laylmcdill   Twitter: @laylm  https://twitter.com/laylm  https://www.etsy.com/shop/laylmcdill    Youtube: https://www.youtube.com/user/laylmcdill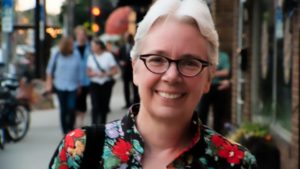 Media Consultant  Margo Ashmore promotes arts as tools for information gathering, to inspire environmental action, economic and community development. She is publisher of the award-winning Northeaster newspaper, since 1981, which entails everything from ad sales to writing and photography.
Also the coordinator of the Minneapolis & Saint Paul Home Tour since 2005, her unique cross-disciplinary skill set includes events for multi-venue promotional alliances such as Art-A-Whirl® in its 5th through 7th years, shepherding strategic community partnerships with excellent earned media results.
Trained through countless small workshops and hard knocks, as well as the Community Leadership Institute and the Institute for Community Cultural Development. BA in Journalism. Trained by Ernesto Sirolli as a board member in two Enterprise FacilitationTM business mentoring programs. Interned at Intermedia Arts in the early 2000s doing an informal diversity audit.  https://www.mynortheaster.com/
A lifelong learner, interests include gardening and service on selected boards and committees.  Journalist, Minneapolis