The Mission
Art to Change the World (ACW) is a non-profit, diverse coalition of artists, educators, scientists, topic experts, and other change makers who join forces in service of positive social change. We employ the arts, education, audience engagement, and organizational partnerships to provoke discussion, reflection, and action.  Minneapolis, Minnesota
Scroll Down for a Brief Introduction to  Our Entire Community
Our Values    
Creativity, Collaboration, Inclusiveness, Effectiveness.  ACW creates:
A positive, non-competitive, collaborative community across disciplines, age, race, economics and abilities.
A safe space for change makers where all voices and multiple perspectives are empowered.
Opportunities for the power of art to change the conversation –  and the world.
Our Vision
ACW provides a platform for artists to bring their unique creative perspective and approach to problem solving to new communities in a way that helps to move their social practice into action. We give our audience the tools to DO something.
ACW deepens cultural understanding, and critical thinking, magnifying the potential for change.
ACW enriches  the quality of the artists' work and its potential to effectively communicate.
ACW implements a multi-leveled approach to change that integrates a variety of educational opportunities to broaden the potential for long term change.
Next Event: See. Say. DO. What's Your Issue?
We also support an inquiry group, discussion forum,  member event calendar and a retail gallery.*  We are a 501(c)3 organization overseen by a six person board of directors.
ACW Members Benefits
Members apply for grants for THEIR projects and ACW will act as the non-profit fiscal agent.
ACW  hosts member Events. The first one will be " See. Say. Do. What's Your Issue". ACW will be writing support grants for this event.
ACW pays ACW Event participants.
Paid traveling workshops emerging from events are planned. Optional
Belonging to an international and diverse networked community.
Leading and participating in Ubuntu film/book and workshop/discussion dialogue. Free.
Inclusion of your events in the ACW Calendar/FACEBOOK/INSTAGRAM/TWITTER
Listing of your day job offerings.
NOTE: Our member partners will be paid so we hope this raises the level of respect, quality of product and interest in the artist voice. For example:  If  an artist has recovery as a topic, they will be reaching out to contacts at Hazelden and primary source voices for a partner to participate in the development of the art work and the workshop. The empirical "topic expert voices" will also learn from the artists. We plan to offer the workshops created in our event to schools and businesses .  

See All Membership Options
Articles of Incorporation
06-15-18 Mission, vision values re-visit
Bylaws–Art To Change The World
---
ACW Community
Artists and Authentic Voices.   Scroll down to meet our community   

Click Here to Search by Name
---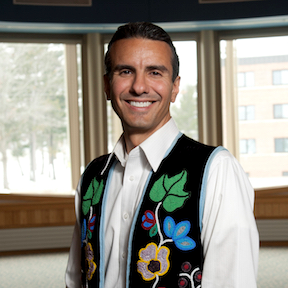 Dr. Anton Treuer (pronounced troy-er) is Professor of Ojibwe at Bemidji State University and author of 14 books. He has a B.A. from Princeton University and a M.A. and Ph.D. from the University of Minnesota. He is Editor of the Oshkaabewis (pronounced o-shkaah-bay-wis) Native Journal, the only academic journal of the Ojibwe language.
Dr. Treuer has presented all over the U.S. and Canada and in several foreign countries on Everything You Wanted to Know About Indians But Were Afraid to Ask, Cultural Competence & Equity, Strategies for Addressing the "Achievement" Gap, and Tribal Sovereignty, History, Language, and Culture. He has sat on many organizational boards and has received more than 40 prestigious awards and fellowships, including ones from the American Philosophical Society, the National Endowment for the Humanities, the National Science Foundation, the MacArthur Foundation, the Bush Foundation, and the John Simon Guggenheim Foundation.
His published works include Everything You Wanted to Know About Indians But Were Afraid to Ask, Warrior Nation: A History of the Red Lake Ojibwe (Winner of Caroline Bancroft History Prize and the American Association of State and Local History Award of Merit), Ojibwe in Minnesota ("Minnesota's Best Read for 2010" by The Center for the Book in the Library of Congress), The Assassination of Hole in the Day (Award of Merit Winner from the American Association for State and Local History), Atlas of Indian Nations, The Indian Wars: Battles, Bloodshed, and the Fight for Freedom on the American Frontier, and Awesiinyensag ("Minnesota's Best Read for 2011" by The Center for the Book in the Library of Congress).
Supporter/Educator , Bemidji Minnesota
---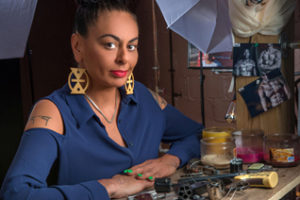 Nikki McComb's public safety campaign titled  #ENOUGH uses art as a catalyst for change and social disruption. Taking on the trenchant problem of illegal firearms, McComb uses photographs and video to reach people from the street level to the legislative arena and to help provide communities an outlet where they feel safe enough to seek help, empowered enough to give help, provoked enough to work harder to unify, and unified enough to make change collectively through art. For seventeen years, McComb has applied her artistic interests and skills to working relentlessly in North Minneapolis and surrounding communities in youth and family achievement. In addition to being an art educator, she has organized exhibitions, including Art Is My Weapon, a program whereby local artists select decommissioned guns to then create new work for display. McComb is The Creative Community Coordinator at Pillsbury United Communities She is also a 2017 recipient of The Jerome Hill Artist Fellowship, a 2016 recipient of a Micro Grant for photography and a 2014 and 2015 recipient of several community leadership awards.  Artist Minneapolis, Minnesota  Read More
---
Craig Harris  Craig Harris is Artistic Director of Interference Arts and is a composer, performer and writer. Harris creates multimedia stage works and interactive sculptural environments. He has collaborated with dance theater companies Ballet of the Dolls, Zorongo Flamenco, Off-Leash Area and Katha Dance Theatre, and served as Music Director on many theater projects.
Harris received a 2016 Right Here Showcase Commission, and has received support from McKnight Foundation, American Composers Forum, Hanson Institute for American Music, and Rimon: the MN Jewish Arts Council.
As Executive Director of Ballet of the Dolls and the Ritz Theater Foundation, he led the initiative to renovate the Ritz Theater in Northeast Minneapolis. He was Managing and Interim Director at the Playwrights' Center, President of the International Computer Music Association, and Executive Director of the International Society for the Arts, Sciences and Technology. Harris received a Ph.D. in Composition at Eastman School of Music. Musician/Composer   Minneapolis, Minnesota  Read More
---
                                        Maris Gilbert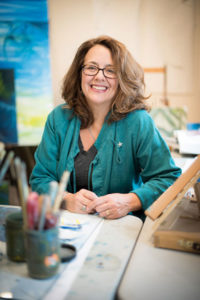 "My art evokes positive healing emotions, inspiring hope and peace, while also addressing the beauty and peril of life."
I am passionate about the waters in Florida where I grew up, and about the waters in Minnesota where I now live.
FLORIDA
Seeing beauty and peril by exploring and learning about its waters, mangrove ecosystems, the Everglades, and coastal shorelines.
MINNESOTA
Seeing beauty and peril by exploring and learning about fresh water mussels, trees, plants, sediment, erosion and the history/future of our rivers, lakes and wetlands. My passion is finding beauty in the juxtapositions and connections of these very different yet equally vital natural environments.
As an artist in the healing profession, it is my call to share a lifetime of looking and seeing into our natural environment, to use my passion to help people to live healthy, fulfilling lives, and to influence the care of our planet.

I am fascinated by shorelines. Shorelines are where a multitude of elements interface, overlap and intersect. I will often stand at the shore just to watch and truly see the lines formed by the rhythm of the tides, the wind and the changing light. I share these timeless moments in my art, where life and beauty overlap, ever-changing and yet constant . It is my hope that my images spark awareness of the beauty in peril.
Why I joined ACW
ACW is just the person/purpose/organization I have looking for as a catalyst for putting the energy of my work out into the world. The context of art for change is what I have been contemplating for years.
I want to make a difference in creating change for the environment with my work, beyond just making paintings on the wall. The paintings need to speak, and I believe creativity and images have the power to make change.
Many ideas have been churning away as I paint about what I call "Beauty in Peril" about the mangroves in Florida and the river and lakes here in Minnesota!  Being part of ACW connects me with other artists who want to change things in the world for the better with their art.
---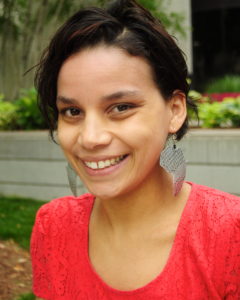 Laura Mann Hill  Laura joined the Children's Theatre Company staff as a teaching artist in 2015 and now
oversees early childhood programming as the Early Childhood Education Manager. She is an active member of the Million Artist Movement and workshops with community partners through Hamline University Making Waves Social Justice Theatre Group. Laura taught theatre and English in New York City public schools for nearly a decade and has performed locally in productions at CTC, Youth Performance Company, and Making Waves. Laura holds a B.A. in English from Hamline University and a Masters in teaching from PACE University.  Theatre Specialist , Minneapolis , Minnesota    Read More
---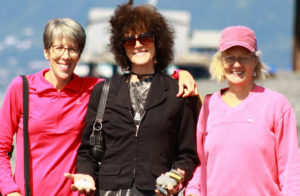 Jill Waterhouse  (the one in the middle) has been a practicing artist for over 35 years, as well as a published author, performance artist, community activist and curator. Her work is primarily sculpture, installations and perfomance/social practice art. She has exhibited extensively in museums, galleries, and alternative spaces in the United States, including the Walker Arts Center and Mia, her home town arts institutions. Her work was also included in the 1995
NGO Forum exhibition in China.
Waterhouse has been heavily involved in a number of large community/social art projects and public performances. She has been a long time member, mentor and former director of WARM (Women's Art Resources of MN) and a long time member and chapter president/co-president of WCA MN (Women's Caucus for Art MN). She has also been involved with the Art Car and Art Shanty Projects for years, a member of "What We Need is Here," an environment and arts group at The Phipps in Hudson, Wisconsin. She has received grants and awards from the Metropolitan Regional Arts Council, and the Minneapolis Arts Commission. McKnight/Annenberg/Horncrest Foundations.   Artist    Minneapolis, Minnesota   Read More

---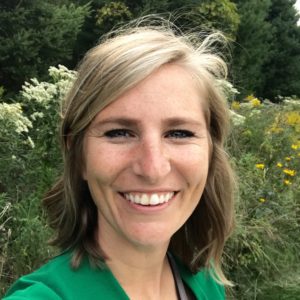 Rylee Martin, Executive Director
Lake Pepin Legacy Alliance.  Rylee received her Master's Degree in Public Policy from the Hubert H. Humphrey School of Public Affairs, with a focus on water resources in Minnesota. In 2017 Rylee was appointed by Governor Mark Dayton to represent environmental organizations on Minnesota's Clean Water Council. Rylee currently serves as chair of the Minnesota Environmental Fund's Board of Directors and formerly served as Treasurer for the Minnesota Conservation Federation.   email: rylee.main@lakepepinlegacyalliance.com     phone: (630) 806-9909   Authentic Voice  Minneapolis, Minnesota
---
 Ben is a performance artist creating work focused on the interactions between movement and text, seeking opportunities that challeng the audience and disrupt the ordinary through the creation of activated art. They have recently performed and worked with ARENA Dances, Stuart Pimsler Dance & Theater at the Cowles Center, The Moving Company at the Guthrie Theater, Leyya Mona Tawil at the Soap Factory, and Orchard Theater Collective. Last year they formed Theatre Unchecked, an emerging artist collective, which produced Hand-Picked for the Twin Cities Horror Festival. Ben has created and presented original work at the Center for Performing Arts, St. Olaf College, ACDA North-Central Conference, Bearnstow in Mount Vernon, Maine, and at Future Interstates. Ben graduated from St. Olaf College where they received a B.A in Dance and Theater and a concentration in Women's and Gender Studies.   Artist  Minneapolis, MN.  Read More
---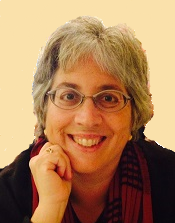 Elissa Raffa has a B.S. in Secondary Science Education and an M.F.A. in Creative and Professional Writing, both from the University of Minnesota, and an M.Ed. in Educational Leadership from Bemidji State University.  She is licensed in Minnesota as a district superintendent and as a teacher of high school physics, chemistry and earth/space science. She has also been active in arts education and has published a novel and several short stories, essays and performance pieces.  A founding director and current executive director of Minnesota Online High School (MNOHS), Ms. Raffa served for three years on the Minnesota Online Learning Advisory Council and has been active state-wide in preparing pre-service and in-service teachers for the rigors of online education.  Before starting MNOHS in 2005, she worked as a teacher and program developer for seven years with the Mindquest Learning Network in Bloomington and for twelve years at Loring Nicollet Alternative School in Minneapolis.  She lives part of each year in Greece where she has served as a consulting expert in faculty development, technology integration, and science education for the American Community Schools of Athens, the American College of Greece, and most recently the European Commission's Horizon 2020 Science with and for Society funding program.  Scientist/Educator    Athens, Greece
---
---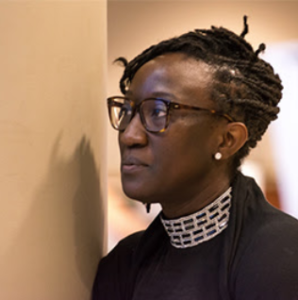 Veronica Quillien
Veronica is currently a Ph.D. student at the University of Minnesota in the Department of Curriculum & Instruction with an emphasis on Culture & Teaching. Her research interests are adult third culture kids of African descent and their reclaim of tribal identity, heritage language, language revitalization and documentation.
She continues her self-ethnographic case study as she re-learns Bàsàa, her native language. Sandjock left her native land at the age 12 and this research is part of her decadal reclaim of her tribal language and identity. Her trinity in language, culture and identity is a self-ethnographic case study that started as a collection of books capturing Bàsàa knowledge.  Topic Expert Voice for Laura Mann  
---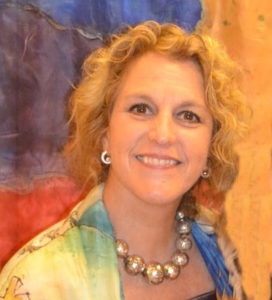 Kira Carrillo Corser has designed and produced art throughout California, and the USA for 22 years, in addition to working as staff photographer at KPBS (10 yrs.) and later at California State University Monterey Bay (8 yrs.) Based in San Diego County, she works in partnership with other artists, musicians, nonprofits, community and civic leaders.
Art projects have been awarded: The National Endowment for the Arts, the California Arts Council, Encinitas Rotary Peace Maker of the Year 2017, San Diego Foundation Creative Catalyst 2014 with Jean Isaacs San Diego Dance Theater and the DNA of Creativity Grant from the San Diego Visual Arts Network.
She is a co-founder and co-directs the POSTS FOR PEACE AND JUSTICE NATIONAL PROJECT, Art is the Next Peace: Connecting Communities (Ca Silk Paintings) and Sea Changes ACT with local scientists and artists.   These projects are collaborations with intergenerational communities and promote peace and nonviolence.
Exhibitions and participants include: The Carter Center with President Carter and International Human Rights Defenders; Inter-Dependence Day Celebration, a Compassionate California Partnership, Sacramento (2017); Semi-permanent installations include the Atlanta BeltLine, as Installation Artists, (a collaborative multi-year fellowship) where 25,000 people see the work weekly, Atlanta Georgia (2015 – 2017.) and 12 California schools, including El Cajon, San Diego, and Fallbrook.  ARTAr  Artist/Educator  San Diego, California   Read More
---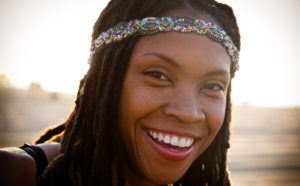 Felecia Lenee, better know as Fe Love to her fans is the host and creator of the Artist Eclectic pLAygROUND, a "pop-up" event space that supports new as well as established artists and innovative entrepreneurs primarily in the Pasadena and Greater Los Angeles area. She is on the Leadership Team for CompassionateCalifornia.org and co- founder of the Compassionate ARTS IN ACTION. She works as the Youth Program Director and Creative Strategist for  the national project, Posts for Peace and Justice.    Felecia has a B.F.A. from CALARTS where she trained as an actress. Her goals are to support youth, with a focus on health, public safety and social justice. Felecia's recent public appearances highlighting youth include: March for Our Lives, Los Angeles, CA; Youth Action Summit, Memphis, TN, the U.S. Human Rights Network National Conference, Atlanta, GA. and the 26th Anniversary of the American Disabilities Act, at the White House.  Felecia Lenee is a healer and a certified massage therapist with a concentration on energy balancing. She has been in 16 films, has over 25 years of performing live on stage as a host and entertainer, and in several podcasts promoting racial, gender equality and justice  Read More
In the spirit of community and compassion!
Felecia Lenee aka Fe LOVE,    Creative Strategist and Youth Program Director, Sacramento, California
---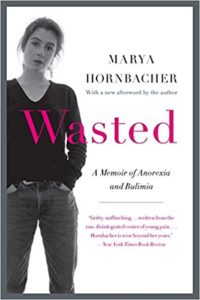 Marya Hornbacher    Marya Hornbacher, http://www.maryahornbacher.com/  a five time published  author who is in recovery from addiction.   Hornbacher, an authority in the field of eating disorders, argues that recovery is not only possible, it is necessary. But the journey is not easy or guaranteed. With a different ending to her story that adds a contemporary edge, Wasted continues to be timely and relevant. Marya is also a professor at Augsburg University and the University of Nebraska.   Expert Topic Voice,  Minneapolis, Minnesota
---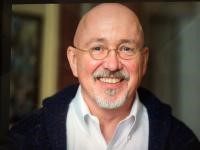 Dr Swarthout's career has spanned over 30 years in a variety of settings including CD treatment centers, correctional facilities, hospital psychiatry & emergency departments, public health clinics, community-based housing programs and private psychotherapy/assessment practice.  One of the common threads encountered in all of these settings was the issue of addiction which permeates all corners of society.  While the healthcare industry has found many inroads to treat medical & mental health maladies, addiction remains an area where outcomes are abysmal.  Dr. Swarthout's current private practice includes work with frontline providers who treat addicts & alcoholics in helping them devise strategies for thinking "outside the box" in terms of treating the illness.  In his own words: "As a therapist, I focus intentionally on behavior. We are creatures of habit whose actions arise or evolve for a variety of reasons. People often come to therapy to work on changing things that are not working in their lives any longer. Since these behaviors often have deep meaning, a part of the therapy process involves exploration of the beliefs and habits that are no longer working. I draw on a variety of techniques to discover what will be most helpful for each client to help them build on their strengths and achieve life goals."  Authentic Voice Minneapolis, Minnesota
---
Kenneth Rivera In 2010, I moved from Los Angeles to Minnesota to further my education in the arts. I received a Masters in Arts Education at the University of Minnesota and I am currently working as a public school art teacher. Teaching art is a practice and I believe that encouraging youth to express, explore and develop artistic skills helps them build a foundation for mindful learning. The arts are the cornerstone of communication and everyone has a unique story to tell. I love to foster this in the youth through my teaching.
Teaching also provides me with endless inspiration for my personal artistic expression.
I use painting to process my dreams and nightmares. Exploring identity, family, and love, in my work plays between the worlds of waking and dreaming with a fantastical style. Ugliness and beauty swirl around my work, which speak to the power our minds have to imagine, to frighten, and ultimately to heal.   Artist Minneapolis, Minnesota  Read More
---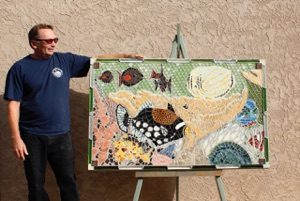 Dr. Tim Lueker  A climate change scientist at Scripps Institution of Oceanography is striving to save the ocean through art and science.Using mosaic arts as outreach to promote awareness of climate issues affecting the oceans and environment, Dr. Tim Lueker of Encinitas says, "I want my artwork to bring to light the threats to the natural world, especially the oceans, from greenhouse gas emissions and climate change." He hopes to accomplish this with students at local schools by working on coral reef mosaics.
Hearing tales of his idyllic San Diego birthplace as he grew up near Lansing, Michigan, Lueker shared weekly Jacques Cousteau episodes with his scuba-diving father, which engendered his love for the ocean and marine life. Lueker subsequently earned his BS degree in Oceanography at Florida Institute of Technology.
Having relocated to San Diego in 1983 to work with famed research scientist Charles David Keeling at Scripps Institution of Oceanography, Lueker says, "At the time, other than ocean chemists, few took notice of the effects of CO2 turning to carbonic acid and shifting the equilibria away from carbonate ions. It wasn't until studies showing how upwelling waters were dissolving calcium carbonate shells that Ocean Acidification became a popular concern. Now we know coral reefs, shellfish, plankton, and all manner of creatures in the oceans are threatened by rising CO2 in the atmosphere."
Lueker earned his doctorate at Scripps and taught several Oceanography courses at community college, UCSD Extension, as well as Scripps Institute.
With lack of program funding in 2005, Lueker says of leaving Scripps, "After 22 years as a researcher, graduate student, post doc and project scientist at Scripps, I took the opportunity to venture into the world of mosaic arts."
He adds, "As a scientist I really appreciate ancient stone… Painting with hard materials is very challenging. Visually I strive to create something so like a painting that you can't tell the difference."
A natural teacher, the past president of the Rancho Santa Fe Art Guild reaches the decision makers of the future through his mosaic art classes. "I combined mosaics with ocean themes, and found a great avenue for sharing my appreciation and concerns for the oceans and environment with the fun of making mosaics."
Since 2009 Lueker has conducted classes and workshops in Encinitas, Fallbrook, and Rancho Santa Fe, where several mosaics can be seen on the campus of R. Roger Rowe School.
An Encinitas arts commissioner since 2011, Lueker has resumed his work at Scripps, where he continues to research CO2 and other greenhouse gasses, while teaching marine ecology and environmental change with the art of making mosaics.
Lueker says, "I love the variety of life on earth: Coral reefs, Redwood forests, meadows of wildflowers in the High Sierras or Rocky Mountains. Nature's beauty is beyond anything artists are capable of creating. I only hope my art will engender respect for life in all its forms on earth."
Lueker's mosaics can be seen on his website at drtimfineart.com    Authentic Voice, San Diego , California 
---
Anne Kleinhenz is a photographer and mixed media artist currently working out of her studio home at the A-Mill Artist Lofts in Minneapolis, Minnesota. Anne received a Bachelor of Fine Arts with Summa Honors in Photography, in the College of Liberal Arts at the University of Minnesota, Minneapolis campus. She is a past recipient of a Jerome Foundation Travel and Study Grant to Tirana, Albania, where she was part of an exhibit at the National Gallery in Tirana. She took a sabbatical from her full-time career in the Advertising industry, and while a single parent, to participate in an Art in Greece study and travel abroad program through the University of Minnesota. There she fell in love with icons, and her passion for spiritual art was resurrected.
Anne's art has been exhibited in galleries and museums in Minnesota, Washington, Alaska, Greece and Albania. Her work was included in a juried competition at the Katherine Nash Gallery during her studies at the University of Minnesota, and one of her pieces was awarded first place in the annual recognition program and was selected to be included in the permanent collection at the Weisman Art Museum. In addition, her work is included in private collections in Minneapolis, Seattle, Chicago and Anchorage. Anne participated as a Protégé with mentor Jill Waterhouse in the 2013-2014 cycle of the WARM (Women's Art Resources of Minnesota) Mentor Program, which culminated in a group exhibition at the Grain Belt Brewery art gallery. She also was the project manager and print producer on the catalog called "Beneath the Surface" for this WARM mentor cycle, where she was able to collaborate skills that encompassed her professional corporate career with her emerging art career.   Artist   Minneapolis, Minnesota   Read More

---
Wesley May

I am a Native American from the Red Lake Indian Reservation in northern Minnesota and a First Peoples Fund artist. I believe that an artist's role in the community is to bring awareness of the voices that are rarely heard, not to lead the charge of any cause, but to unleash the potential of others through art. I travel around to art shows, powwows, and other community events and empower others through Live Exhibition paintings. Expressing truths as the paintings are created. I encourage children, youth, adults, and elders to share with me, their knowledge of art, to become part of a kindred energy in the creation of each piece. Bringing awareness of art in our lives from the first brushstroke, to building confidence in those that choose to include their voice.  Artist, Red Lake , Minnesota See More
---
Madelynne Engle  is a philosopher and storyteller whose chosen medium is visual arts in its many manifestations. With a lifetime of awards and commissions, she is known best for her conceptual sculpture and allegorical life portraits. Her work can be found in private and corporate collections from France to New Zealand, from New York to Italy. Her sculptures and paintings are also found in corporate collections including the Hilton Collection, Bank of America, E.F. Hutton, Monsanto, and the U.S. Embassy in Rome. Engle was recognized in 2008 by NAEA as an artist-in-residence at the Distinguished Fellows Institute in Sandy Point, ME; and was a master teacher in Liquid Metals and Patinas for CAEA in Los Angeles, CA (2009). Engle is also an art educator and served as an art administrator for over 10 years in secondary and post-secondary high schools and colleges in Missouri and California. She is eclectic in her media—using whatever is appropriate to tie message to meaning. She has produced art, large and small, in media ranging from bronze, cement, fiberglass, resin, watercolor, acrylic, oil, sand, salt, paper, canvas, automotive parts, and found objects — always informed and inspired by personal life experience. She has found that the more personal she is in her expression, the more universal is the response.
What's my issue?  What am I doing with my Art?  Why do I do it?…
"I am a storyteller and explorer of personal truths. My work is a celebration of our individual, everyday resilience which so often goes unnoticed. I sculpt acceptance and empathy. I do my art to explore the duality of our stories which is at once shared and profoundly unique to each of us. Successful creation, for me, is that moment when I see my story overlay your story in a way which exposes a profound Life-truth."
Why I Am Participating in ACW…
…Because without art, and those who support it, history would be written on water. And sometimes dirty water at that.  As I help write a few pages of history with the raw materials available to me, Art to Change the World is an opportunity to participate more fully in my world…and to shape the forces that are creating it.
…Because for those around us and coming after us, sorry is nothing without change. This is a time in history when creative thinking can be, must be masterfully productive in our prime contributions to humanity.
…Because in a life that barely separates itself from the art it creates, I am singularly uninterested in the visual equivalent of mashed potatoes. Or in the mundane act of living an unexamined life. There is muscle in imagination. I'm betting that the combined creativity in ACW has enough muscle to move mountains.
…Because there is a special satisfaction in creating rather consuming. To do so in the company of some robust creative minds is not to be taken on lightly. It is like catching a rising tide. You know, the one that lifts all boats. Collaboration is a renewable resource that sows hope, surprise, and inspiration. It's like playing tennis with a better player:  it makes me up my game. Or hitting with a partner who expects me to cover my part of the court. Barbara is that trusted beacon summoning us to up our game.
 …If you are in my life, you are in my art… and one of the forces that shape it.  Artist   Ann Arbor, Michigan  Read More
---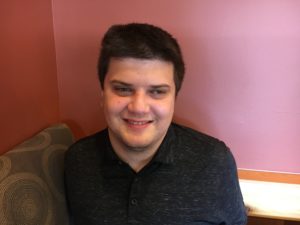 Nick Cocchiarella is a writer and aspiring activist in Roseville, Minnesota. Having received a degree in communications and journalism from the University of St. Thomas in 2014, he has published writings for TommieMedia, his alma matre's online news source, as well as a couple personal blogs. Some of Cocchiarella's influences include authors such as J.K. Rowling, Suzanne Collins, C.S. Lewis, and a variety of bloggers and fanfiction writers. Cocchiarella hopes to use his abilities as a writer to address the intersectionality between mental health and disability, eventually fostering effective communication and mutual learning between people and organizations on both sides. Having grown up blind, on the autism spectrum, and diagnosed with minor depression in young adulthood, he believes in the power of the written word as a means of sharing and communication, and hopes to share it with others who struggle to find a voice of their own. Supporter/ Journalist  Roseville, Minnesota
---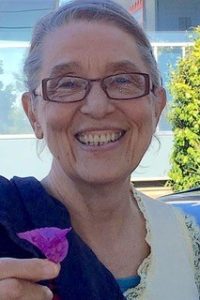 Pat Samples
Our bodies are where our stories live and our aliveness resides, longing to be expressed. I support people in allowing their bodies to reveal these stories by unveiling what's alive in them. I offer them open-hearted attention, permission to move from their internal impulses, and a non-anxious, witnessing presence. My services included one-on-one sessions, creative movement sessions called Free Motion, and workshops, called Essential Motion, that enrich body awareness and aliveness through mindful attention and movement. I have studied Essential Motion with founder Karen Roeper for 13 years and led weekly Free Motion sessions for 15 years. I have given talks and workshops on body awareness topics across the U.S.  and am the author of Body Odyssey: Lessons from the Bones and Belly and The Secret Wisdom of a Woman's Body: Freeing Yourself to Live Passionately and Age Fearlessly.
I am also an avid champion for creative aging. Research shows that we all have a burst of artistic impulses in our older years and an urgent drive to tell our important stories. From my first job in a nursing home while I was in college to my current work serving senior living communities across the metropolitan area, I've seen firsthand how this creative burst, when guided by skilled teaching artists, transforms lives. The stories, resilience and creative capacities of older people come to life!   Topic Expert, Minneapolis, Minnesota   Read More  www.patsamples.com
---
Meet Daren Hill
After a decade away, Minneapolis-born visual artist returns from Brooklyn to the Twin Cities. Inspired by street art and influenced by fine arts, he explores abstract art through multiple art forms, including
painting, photography, and digital art.  
Daren Hill, who has worked an assistant curator at the Shirley Fiterman Art Center in New York City and contributing writer at The Source magazine explains, "When I am painting, it's about texture and feeling." In all the work he creates he finds that, "As much as it is the whole piece, noticing the small details are just as important…it's about getting lost inside each piece and finding something new each time."
His artwork has been featured at various shows, including the Borough of Manhattan Community College Student Art Show in 2015, Gravity Nights at Honey in Minneapolis 2015 – 2016, and the 2015 annual MCAD Art Sale, where he received recognition as a fan     favorite.   Artist  Minneapolis, Minnesota  Read More
---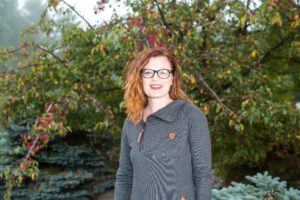 Mara Powers works as a K-6 educator specializing in the areas of literacy and art.  She has developed an innovative program called A.R.T.  Art & Reading Time allows for free expression and investigation into the visual arts by way of literary inspiration.   What A.R.T. offers participants is an outlet, an experience, and an opportunity to create deeper connections with their academic, social-emotional, and personal growth and learning.  Students in A.R.T. class experience the general academic benefits associated with literature, including reading comprehension and response strategies, and hands-on creative processes, while addressing a variety of character education and environmental education topics.
Mrs. Powers is known around her professional community to be passionate about the importance of literacy and artistic expression.  She is also an environmental education activist and lifelong learner, participating in every opportunity available to expand her knowledge and increase her effectiveness as an educator.  Her current areas of focus include differentiated instruction and intervention through graduate studies at Bemidji State University, acting as Teaching Assistant for Human Relations education course taught by Dr. Barbara Bridges, and participation in a pilot program called High Reliability Teaching, working directly with Dr. Bob Marzano.  Mara hopes to bring the perspective of elementary education and instruction in a public education setting to the Art to Change the World group; children truly are our future, our greatest hope for change.  Educator  Breezy Point, Minnesota

---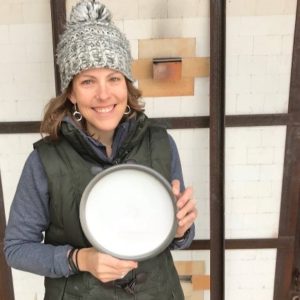 Kate Fisher  Calling her work domestic art, Kate Fisher makes objects that are either for or about the home. Fisher received a BA in Art History and a BA in Studio Art from St. Olaf College. She completed her MFA at the University of North Texas. During her graduate studies Fisher spent seven months in China spread over two summers. She worked for Lawrence University and Anderson Ranch Arts Center prior to here present appointment. Kate is currently the Studio Art Technician for the Department of Art and Art History at St. Olaf College where she has, on occasion, taught ceramics and/or 3D foundations. Fisher is also deeply invested in a project examining how women have gracefully tackled the lively experiment that is being both artist and mother. Examining how these dual roles simultaneously impact each other both practically and conceptually. Over the past few years she has been surveying, interviewing and documenting a cross section of ceramic artists who are also mothers. Fisher's questions have covered studio practice, time management, life balance, home, relationships, childcare, and aesthetics. Her project site also highlights a mother/artist, working in an array of media, each month. Fisher's project has also manifested in articles, exhibitions, and a group residency. To find out more please visit the project's website at www.bothartistandmother.com   fisherclay@gmail.com    Authentic Voice  
---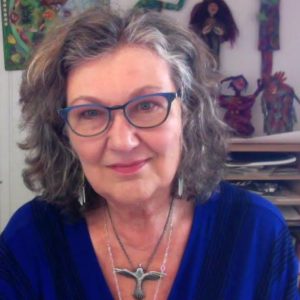 Barb Kobe is a Mixed Media Artist, Professional Teaching Artist, Author, Mentor and Creativity Coach. She has a BA in Psychology with an emphasis in expressive arts, as well as, a Practioner Certification in Neuro Linguistic Programming. She is trained as an ARTbundance Creativity Coach and a Licensed Journey Path Facilitator.
Barb Kobe is a Minnesota one-of-a-kind art and healing doll artist. She was a very sensitive child who found great comfort making art and playing with dolls. When she had children of her own she learned about emotional intelligence as she taught her children about their feelings. She developed and manufactured a set of puppets that helped in the expression of feelings. While making them she noticed that as she would think about that feeling, where she felt it in her body and notice where she was expressing it in her life. She shared her creations with over one thousand children in elementary schools and learned that "when I hold a feeling doll in my hand or lap, in other words, outside of my body, the children would easily share a feeling story".  Barb transferred this awareness to her own personal feeling, and healing dolls and has been making her emotional dolls ever since. Emotions and healing are her primary sources of inspiration and drive her doll and figurative art. She says, "My dolls are figurative sculpture and emotional metaphors that express feelings, beliefs and connections to body, mind and spirit.  Sometimes I begin with a feeling, a struggle, or a wish to visualize some internal and invisible energy.  I do this to visually speak to it and to develop a relationship with a hidden aspect of myself.  At other times I simply delight in the playing with the materials, colors and shapes, seeing what comes from immersing myself in the creative process.  All of my dolls mirror some aspect of hidden personal beliefs and stories."  Artist   Minneapolis, Minnesota  Read More
---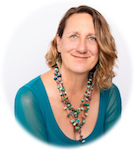 Brecia Kralovic-Logan is a professional fiber artist, and advocate for creativity and women. She has taught art workshops over the last 30 years in schools, museums, colleges, for art organizations and at regional, national and international conferences. Her art work has been exhibited widely throughout the United States and can be found in the collections of museums and private collectors.
As an arts educator, Kralovic-Logan developed community-wide art programs in Santa Barbara, Ca, received city grants and created a nonprofit art organizations: Vessels Fiber Arts Education Program that served students through-out Santa Barbara.
Kralovic-Logan is a certified creative life coach and Success Principles trainer, and the author of "The Spiral of Creativity- Mastering the Art of a Spirited Life." She founded the International Women's Festival Pacific Northwest to honor women's accomplishments and call attention to issues facing women globally. She founded the Pebble Rebel Award which honors women who are making a positive difference in their communities. Kralovic-Logan serves as the Southern California representative for the Surface Design Association and for the Global Art Project for Peace, and is the art director for the Women's Equity Council for the UNA-USA San Diego Chapter. She is the founder of the Women's Woven Voices project, an international art collaboration that empowers women through writing, weaving and sharing their stories.
Authentic Voice  Santa Barbara , California  Read More
---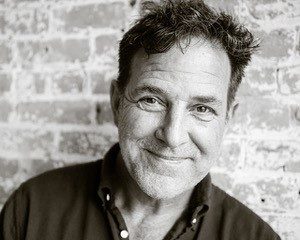 Mark Teresa is a licensed as a Marriage and Family Therapist in both Minnesota and California and has been in private practice since 1995. He received specialized training in contemporary psychoanalysis from the Psychoanalytic Center of California and psychoanalytic infant observation training from Reiss-Davis Child Study Center in Los Angeles. Training in Jungian depth psychology and Buddhist mindfulness practices complement his education. For Mark therapy is an illuminating and collaborative process that helps individuals unearth their innate dynamism and resiliency.
His approach emphasizes an individual's inner strengths and resources. He intends to introduce a deeper, more trusting way of relating with another person by cultivating hopefulness and compassion toward one's struggles and desires. To help his clients develop a more authentic personal narrative, he integrates their interests – including art, music and writing
Mark works with clients in his office in the Northeast Arts District in Minneapolis and worldwide via video and phone conferencing.
Minneapolis, MN
---
 Barry Scanlan 
Barry Scanlan works out of his studio in Minneapolis, Minnesota. He is first-generation Irish; his father's parents lived in or around County Sligo before immigrating to Scotland then to America in 1920. Raised in Pittsburgh, Scanlan's background is blue-collar; his father was a steel-worker as was his grandfather. He knows what it is like to sit in a bar surrounded by men who just left the mill, each drinking beers and shots of cheap whiskey.A Vietnam-era Marine Corps veteran, upon leaving the service he lived very close to the bone, with little money, drinking and using drugs, and making at-risk decisions, until he attended college with the GI Bill. Scanlan still makes at-risk decisions, just not as many.
Scanlan has a wide variety of experiences. He has worked in boatyards, built grottos and fences out of fieldstone, and circumvented Rapa Nui (Easter Island) on horseback while partaking in healing ceremonies to save the Earth. He taught in the elementary classroom for a couple decades, which is the hardest work he ever did. He most recently worked as a trauma response coordinator for Anoka-Hennepin Schools. He is a member of Veterans For Peace and has participated in El Salvador's elections as an impartial observer.
Each of these experiences have shaped his artistic eye and motivation.
Always an artist, he began seriously painting in 2011. He took up painting as a way to deal with crisis in his position as a trauma response coordinator. He has been fortunate to have his art shown in New York City, Minnesota, California, and Louisiana, among other places. Scanlan enjoys working with acrylics incorporated with pumice, sand, gravel, leaves and other textures.
Scanlan won the 2005 Utne Independent Press Awards for his zine True Story!       Artist      Minneapolis, Minnesota
ACW Events:  Oct 2018  See. Say. DO. What's  Your Issue?  Details
---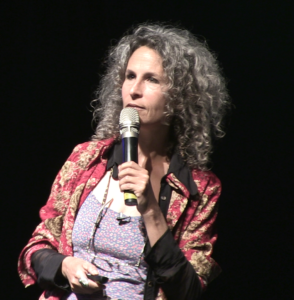 Shira Richter is a practicing, multidisciplinary Research-thinker-Artist-Speaker who has been ARTiculating Motherhood/Mothering/MotherValue & Worth (care work) in the socio-political-economic and artistic context, for nearly two decades. She is the Director of internationally award winning woman-adventure documentary Film "Two States of Mind" (2002) about women's voices regarding the Israeli Palestinian conflict and UN resolution 1325. Artist Creator of Two large scale photography-text-video exhibitions about motherhood;  The Mother Daugther and Holy Spirit (2006) about the secrets of the transition into motherhood, and  INVISIBLE INVALUABLES- photography, light, video installation (2011) About the value of mother/care/parent labor in the economic economy, which developed into a co-authored book chapter titled "If Mothers Counted- Status symbols for the invisible art of mothering" published in the feminist economics book "Counting on Marilyn Waring- New Advances in Feminist Economics" by Demeter press. Chapters about her "out of the box" perspective" are published in best selling Israeli books on Mother work (Lehiot Ima) and Subjective feminine sexuality (Erot).  ArtistPerformance Artist Hertzliya, Israel  Read More
---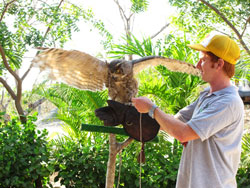 Established in 2008, El Refugio de Potosí is a private, not for profit, 7 hectare ecological park located in the 'coastal tropical dry forest' in the region of Barra de Potosí, Guerrero, Mexico. The park is the expression of the desires of Pablo Mendizabal and Laurel Patrick to promote conservation of the local native species. Under a framework of preservation, exhibition, education and research, we are striving to create a foundation of environmental awareness for current and future generations.El Refugio opened its doors to the public in August of 2009. Phase one development is complete and includes native garden paths, botanical displays, an iguana habitat, macaw roosts, a 60 foot sperm whale reconstruction project, hummingbird feeding stations, a wild life pond , native wild birds  and an 18 meter observation tower.
Laurel Patrick, Naturalist.  Barra de Potosi, Guerrero, Mexico   Read More
---
Barbara Rogers Bridges has been an artist and a teacher/college professor for over 40 years. Her social practice sculptures have been exhibited in Maine, Miami, the Virgin Islands, Maryland, Chicago, Mexico, Spain, Canada, and throughout Minnesota.
Bridges taught K-12 art in Minnesota, Maine, and the Virgin Islands. She was voted Art Teacher of the Year twice in Minnesota.
Barbara has partnered with various Minnesota institutions such as the Minneapolis school district, the Minnesota online high school, Perpich Center for Arts Education, the Walker Art Center, the Mpls. Institute of Art, the Weisman Museum, and the Minnesota Museum of Art.  The online curriculum site and discussion group, ArtsNet Minnesota, came out of those collaborations.
Barbara has served as a professor for twenty years at the university of Minnesota and Bemidji State University and has contributed in a variety of ways. Her appointment includes teaching Foundations of Education, Human Relations and Critical and Creative Thinking and also serving as the architect of the unique DLiTE (Distributed Learning in Teacher Education)  – a hybrid online K-8 teacher licensure partnership program and the FasTrack secondary initiative designed for previously degreed candidates who wish to teach high school. These programs were the first online teacher licensure programs in the nation.  Artist    Minneapolis, Minnesota and Zihuatenjo, Mexico  Read More
---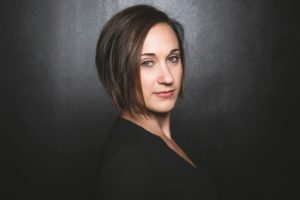 Danielle Ricci is an educator, choreographer, director, and dancer. She received her BFA in Dance Performance from University of California, Irvine in 2006 under direction of Donald McKayle. In 2014 she graduated with an MA in Arts and Cultural Management from St. Mary's University of Minnesota. She currently an 'MFA in Choreography' candidate at Jacksonville University (2018). She has studied at The Ailey School in New York City as part of their Certificate in Dance Program. Danielle has danced professionally in California, Texas, and Minnesota and has also performed on stage with members of Joffrey Ballet, American Ballet Theatre, James Sewell Ballet, and Minnesota Dance Theatre. Danielle is the Founding Artistic Director of Borealis Dance– a professional modern dance company based in Minneapolis. Her choreography has been recognized as "Best of the Festival" at the Frontera Fringe Festival in Austin, TX in 2010. Dancer, Minneapolis Minnesota   Read More
---
Kate Renee is an acrylic painter from Minneapolis, Minnesota. She has been a professional artist since 2008 and works out of her space in the 2010 Artblok building where she also offers creative coaching and arts business assistance for artists.
Kate actively participates in the local arts community but is also building a national reputation as a fine artist. Her work encompasses technique where resin and acrylic paint are layered to create a three dimensional effect. She is recognized for her twisted series, Beauties Behaving Badly, which was a grant supported series of work that nearly sold out at her solo exhibition at Gamut Gallery. Her latest series called, 7 Sins, paired the seven deadly sins with known characters and cultural icons. Artist   Minneapolis, Minnesota    Read More 
---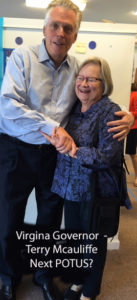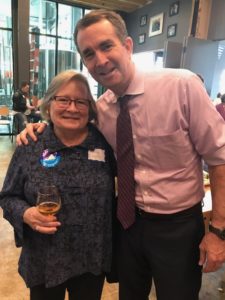 Jane Leopold. While not an artist myself, I worked in publishing for many years, and served on the Board of Directors of a non-profit organization for more than a decade. I have lived and worked with artists all my life, as the daughter (Crossley Atherton), wife, and mother of artists. Barbara Bridges has been a close friend for more than 30 years, and I know her fierce dedication to her life as an artist and educator. This foundation is a long-imagined dream of hers, and I am proud to be a small part of it. I also believe that art can change the world.      Supporter     Charlottesville, Virginia.
Left: Ex-Virginia Governor Terry MCaullife. Next POTUS?
Right: With Virginia Governor Ralph Northam
---
Margie Rotondo  I am a Mosaic/Mixed Media Artist.  I have a Violin "Grandfather's Treasure" that is now on Display at the MSP airport, which took home a 1st place ribbon.  I am also involved and working on a project for art is my Weapon, watch for upcoming Minneapolis shows.  I Upcycle 3D items into Treasures, from Violins, Guitars to Bowling balls. I also do Stained glass pictures and Jewelry.  I work with Mirror, Van Gough, Stained glass, Home made tiles, Cabochons, Shells and Beads.  Now working on a art display if Guns.  Artist      Minneapolis, Minnesota
---
The Don Scott Blues Duo, comprised of Don Scott and Rosanne Licciardi, travels around the US and Mexico seven months of the year. The duo recently played in Ireland capturing attention on Scotty's original songs, "The White Man Still Runs The BIA" (Bureau of Indian Affairs) and "JP Morgan, Citibank, Wells Fargo." Musician       Rochester, Minnesota   You can follow them on www.donscottblues.com.
---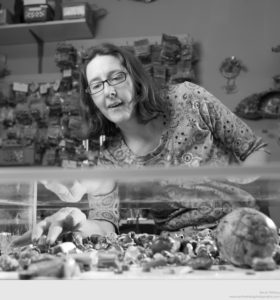 Layl McDill
Remember that feeling when you went to a museum and saw all the mysterious old tools from ancient worlds laid out in row after row? Or maybe you got a peek inside some broken electronic and saw all those circuits. Then there are all the times when something mysterious about nature is explained and still you just can't hardly believe it. The word that comes closest to describing that fantastic feeling that drives you to pursue more knowledge and fills you with joy is "wonder."
I use wonderment as a mechanism to show the things we live with everyday in a new perspective, like the green hills you drive by everyday or the laundry hanging on the line. When you are surrounded by my polymer clay sculptures it is as if you are seeing the world through a patterned lens where the mundane is much more precious and mysterious.
My technique and materials are also very mysterious. I use primarily polymer clay with the ancient technique of millefiore. Tiny images that cover every surface of my sculptures inevitably make the viewer wonder "How did she do that?" And even though I have been doing it for more than twenty years, it still seems amazing that I can create a tiny picture inside a chunk of clay.
I have spent my artistic career rendering versions of the world we live in into windows of wonderment. With my most recent work I hope to tingle the viewer's imagination towards opening their mind to seeing something in a new perspective. In one of my recent pieces, "The Root of the Problem," a tree grows above a bulb of roots filled with antique mirrors. "Air Celebration" is a joyful piece that makes you think about our most precious invisible necessity.  Both of these pieces speak of awareness or even possibly give a subtle nudge towards activism to change our impact on the earth. Read More
Viewers are drawn to the magic and wonder of my work. They will be not only fascinated by the technique but presented with some thoughts about ways to look at the world we live in and given their daily dose of wonderment.  Artist      Minneapolis, Minnesota     Visit her website
Photo by Sara Whiting
---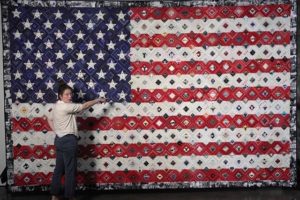 Rebecca Ratzlaff is a fiber artist currently working in Minneapolis, Minnesota.  She worked extensively in ceramics and foundry as an undergraduate at UW-Whitewater, and she received her MFA in Sculpture from the School of the Art Institute of Chicago in 2005.
One of her recent works, Look For the Union Label, sought to address the volatile human rights violations that undergird the economic practices of our country in a rapidly globalizing world.  The American hybrid of "commercial patriotism" is often used as a tool to obscure the fact that Americans are essentially merchandising themselves out of the workforce.  Meanwhile, a parallel of our own troubled history of labor equity and human rights is playing out in the present time of other workers, in other countries, creating products charged with our own patriotic symbols of merchandising.  A world without boundaries has emerged in which wars of commerce, trade, and basic human survival are haplessly intermeshed.
Artist   Minneapolis, Minnesota
Read More
---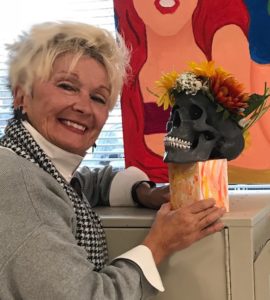 Sally Gibson is approaching 50 years of service as an art teacher in Minnesota.  She has been honored several times as the Art Teacher of Minnesota. She finishes her career at a Twin Cities  Area Learning Center where she works with at risk students using art to explore and reflect on their issues. Sally was a pioneer in online curriculum development and delivery when she developed the first art methods course for Bemidji State University's teacher licensure program-DLiTE. DLiTE was the first online/hybrid teacher licensure program in the nation.
As an art educator, I have had the opportunity to watch magic happen when Barbara Bridges encourages students to find their voice and communicate a personal viewpoint.
I have always believed that visual art is more than making something pretty. It is a vehicle for communicating fears, dreams, questions—all that is part of the human experience—it certainly can change the world.
Barbara Bridges shares this opinion, she is an agent of change!  I support her and her vision!  Educator   Minneapolis, Minnesota


---

Sheryl Maree Reily 

Sheryl Maree Reily is a self taught multi-disciplinary artist advocating for human and environmental health.

Born in New Zealand, Sheryl came to the United States during construction of the Alaska Oil Pipeline, to work in healthcare. She now calls Alaska her home and continues to travel widely.

While the communities she participates in may be geographically distant from one another, they share in the struggle to balance economic and cultural survival, with human and environmental wellbeing.

It is her intention to generate dialogue among individuals and constituencies, through work that is necessarily collaborative, conceptually motivated and pointed toward progressively deeper integration for the sake of environmental and human health.

Recent recognition of her creative contributions to environmental and human advocacy work, include awards from, the Elmer E. Rasmuson, Theo Westenberger and Helene Wurlitzer Foundations, National Park Service, and Santa Fe Art Institute.

In 2017 her photographic work earned five honorable mentions in the International Photography Awards (IPA).

Sheryl's photography is represented by Getty Images, and she is a member of the American Society of Media Photographers (ASMP).   Read More

Conceptual artist, human and environmental health advocate      Ester,   Alaska  Read More

Why I became a member of Art to Change the World 

I first heard of 'Art to Change the World' from a friend and creative colleague who is aware of my work and its intent.  I thrive on new experiences and learning! Art to change the World holds incredible potential for both possibilities. By providing opportunities, such as working closely with other creative professionals, and building partnerships with businesses, organizations and individuals, ACW is helping artists connect with communities. Art to Change the World is an innovative tool I can use to pursue my goal of contributing to the improvement of the human and environmental condition.

---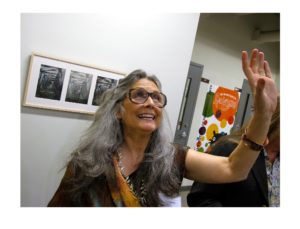 Candy Kuehn creates wearable art, costumes, wall pieces, and sculptures in numerous media. She makes art pieces that are functional, reversible and have multiple uses that sometimes change with the passage of time. Many works live as well on the wall as they do on the body, on the ceiling, on the floor and on the stage.
As a painter her medium ranges from cloth to ceramic glazes. Her work features whatever makes a person or piece of art beautiful and moving. Her work has appeared at the Textile Center of Minnesota's Art-in-motion shows, the St. Paul American Craft Council Fair and the Minnesota Craft Council Fair Market Place at the State Fair grounds. She has also created costumes for the dance theater company Ballet of the Dolls productions of "The Red Shoes," "Enchanted Night," "Sleeping Beauty," "Nutcracker (not so" Suite," and "Cinderella").
Candy was artist-in-residence in the Textile Center Dye Lab for 2007-2009 school years. Her digital photo drawings and portraits have been exhibited in several shows, Southeast Minneapolis Public Library had three shows and fabric installation in children's area over the last six years, the Fine Art Show at the Minnesota State Fair for three years, and for WARM at several venues.
She received honorable mention at the WARM 40th anniversary show. She created digital illustrations for large scale projections and costumes for the Interference Arts production "It is She Who I See", and "Elijah". Candy's "Human and Earth History" panels were selected to be part of the City of Hopkins' Art Street public art program, was seen on the outside wall of the Hopkins Center for the Arts, and won Children's Choice Award. Candy created costumes and large digital projection images for 'Conviviere" and 'The Palabras Project' for Zorongo Flamenco, and costumes about Picasso's earliest paintings, a Zorongo commission in New York City. The Marcy-Holmes neighborhood, commissioned an electrical box cover, for 'Fresh Boxes' which can be seen in Dinkytown, Minneapolis Minnesota. Her digital works have shown in The Hudson Hospital Rehab Wing and Westfield Hospital in Wisconsin and a show in Owatonna Hospitals, in Minnesota, Spring 2017. In  2016, Flow Arts Gallery, curated her work into several group shows, and her digital work was also chosen for "The Paranormal Show" at Banfill-Locke Center for the Arts, Anoka, Minnesota and "National Parks; Personal Perspectives", at The Phipps Center for the Art , Hudson, Wisconsin.  Read More   Artist  Minneapolis, Minnesota 

---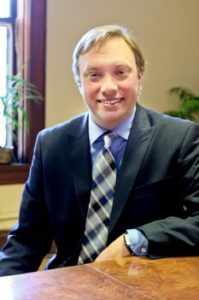 Aaron Klemz joined MCEA's staff as Communications Director in February 2017. Prior to joining MCEA, Aaron served four years at Friends of the Boundary Waters Wilderness in communication and policy roles. During that time, he chaired the Minnesota Environmental Partnership Mining Cluster and coordinated turnout efforts for public input periods on the PolyMet and Twin Metals mine proposals. Aaron also taught communication courses and coached debate for over a decade as a college instructor in Minnesota, Illinois and Indiana.
​Aaron holds B.S. and M.S. degrees in Speech Communication from Southern Illinois University Carbondale, and a Masters degree in Advocacy and Political Leadership from University of Minnesota Duluth. ​Topic Expert Barry Scanlan  Minneapolis , Minnesota
---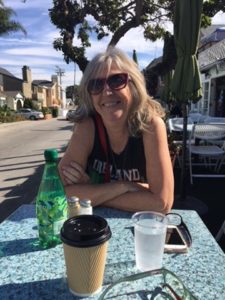 Sandy Gillespie exhibited throughout Alaska, her home for 22 years. Her work is held in the collections of the Anchorage Museum, the University of Alaska's Museum of the North, the Alaska State Museum and Alaska's Contemporary Art Bank. She has received Individual Artist grants from the Rasmuson Foundation and the Alaska State Council on the Arts. As a co-founder of SoNot, a coalition of six Fairbanks artists, Gillespie organized exhibitions throughout the state, including Double XX, the first comprehensive look at contemporary women artists in Alaska. Gillespie has worked for both the Alaska State Council on the Arts and the Fairbanks Arts Association as Visual and Literary Arts Director, and for UAF's Summer Fine Arts Camp as Visual Arts Director.
Since moving to Minneapolis five years ago, Gillespie has had one solo show and has participated in several group shows. She has served as Curator for a Pop-Up Show for WARM members, a panelist for the Minnesota State Arts Board grants program, and Juror for the Powderhorn Park annual arts fair. She is working toward a Certificate in Book Arts at the Minnesota Book Arts Center.
Gillespie has been a resident teaching artist in Alaska schools, and she taught for many years as an Adjunct for the University of Alaska. Her MFA is in creative writing, and she has published poems in Calyx: a Journal of Writing and Art by Women and in Building Fires in the Snow, a University of Alaska Anchorage anthology and finalist for a 2016 Lambda Award. She has five poems in AROHO (A Room of Her Own) Foundation's forthcoming anthology The Waves.  Artist   Minneapolis, Minnesota    Read More
---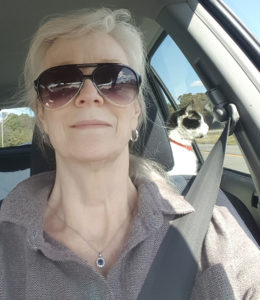 Gail Gannon
I am a retired school counselor,  40 year veteran social studies teacher and lover of art, in particular, Barbara Bridges' art. The world needs saving and I am delighted to be part of that effort here. I am looking forward to participating in the dialogue. I believe art and humor can change the world.  I am particularly interested in the intersection of art, science and spirituality. I'll leave the humor to the late night pundits and support art through "Art to Save the World."
Educator     Sandy Point, Maine and  Melbourne, Florida
---
Board of Directors
Barbara Rogers Bridges – Director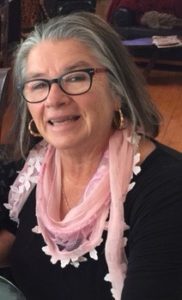 "Why did I  start ACW?  I wanted to create an organization for change of which I would want to be a member. Over eighty percent of student learning is consumed visually, according to recent research. The time for artists to raise their voices for maximum impact is NOW.  I include a rather lengthy overview of my life so far to assure you that if I say I am going to do this – I will!"
The Artist
Barbara Rogers Bridges has been an artist and a teacher/college professor for over 40 years. Her social practice sculptures have been exhibited in Maine, Miami, the Virgin Islands, Maryland, Chicago, Mexico, Spain, Canada, and throughout Minnesota. Bridges taught K-12 art in Minnesota, Maine and the Virgin Islands.
Barbara creates social practice art from fabricated components in a variety of media and rescued "power objects." She manipulates the objects to create meaning and provoke discussions and reflection on a wide variety of social topics including agricultural practices (Ode to Gluten), living a considered life (Talking Chairs and Academia Nuts), water quality (Found In Our Water), recovery (Reflection Pool) and Feminism (Three Waves, Wonder Woman and La Mujer).  See bridgescreate.com  She is a sculptor on a mission to demonstrate how art can serve as a catalyst for social change and is committed to creating, and empowering others to create, high quality art objects which honor their powerful message. Read More about the Art
The Art Teacher
Barbara Bridges seeks to empower all people to embrace the creative process. Barbara's teaching career began in Maine in 1976 where she was an art teacher. Since then she has expanded her sphere of influence to Mexico, the Caribbean and Minnesota.  Barbara has partnered with various Minnesota institutions such as the Minneapolis school district, the Minnesota Online High School, Perpich Center, the Walker Art Center, the Minneapolis Institute of Art, the Weisman Museum and the Minnesota Museum of Art. The online discussion group, ArtsNet Minnesota, came out of those collaborations. ArtsNet Minnesota  boasted a membership of over 600 as well as a site that contained over 8,000 pages of material. Barbara has a passion for giving the gift of creativity back to her students. She believes, if motivated and informed, everyone can be creative.
Amongst her proudest achievements were three Educator of the Year awards in 1998 and 2008, from the Art Educators of Minnesota and the National Art Educators Association. Testimonies for Dr. Bridges
The Professor
Barbara has served as a professor for over twenty years at the University of Minnesota and Bemidji State University and has contributed in a variety of ways. Her appointment includes teaching Foundations of Education, Human Relations and Critical and Creative Thinking, also serving as the architect of the unique DLiTE (Distributed Learning in Teacher Education) – a hybrid online K-8 teacher licensure partnership program and the FasTrack secondary initiative designed for previously degreed candidates who wish to teach high school. The combined programs have served over 6000 teacher licensure students average age 35, working, and place bound with children. Although Barbara serves Bemidji as a general education specialist, she has been a powerful force in art education for many years. Barbara led a National Art Educators Fellows Institute at her home in Maine which included the President of the National and International Art Educators. http://www.bridgescreate.com/fellowsb/
Bridges CURRICULUM VITAE
____________________________________________________________________
Board Member Kristi Hemmer is a social entrepreneur, storyteller, sojourner, albanil and MOXIEmaker. As an educator for 25+ years, Kristi saw firsthand how SUPERstar girls/women shrink in a classroom, boardroom, and conversation; it made her mad enough to quit her six-figure job, travel the world learning about social entrepreneurship and the GIRLeffect, and start her own social business AWEinc. (Academy for Women's Empowerment). AWEinc unleashes the potential in each woman by disrupting the status quo four ways: Corporate America, Youth Programs, International Travel and Social Entrepreneurship. AWEinc. teaches women and girls to be brave NOT perfect. Learn more at www.puttingwomeninpower.com  www.facebook.com/aweinternational
I am joining the Social Art Project because…
I believe in the power of Barbara.
I want to change the language of "starving artist" to "art entrepreneur." Something that changes the paradigm.
I feel creativity is the power of the future.
There's a lot of potential. As an educator, potential is power.
I want art and social justice and entrepreneurship and __________, to be more inclusive. Minneapolis, Minnesota
---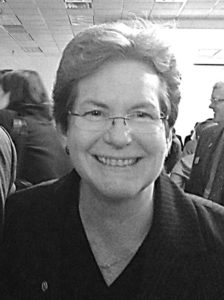 Board Member, Dr. Patricia L. Rogers is currently the Provost and Vice-President for Academic Affairs at Winona State University.
Prior to serving at WSU, she was the Founding Dean of Health Sciences and Human Ecology and the School of Graduate Studies at Bemidji State University in Northern Minnesota. Previously, she was the Founding Dean of the School of Education and Graduate Studies at Valley City State University in North Dakota. She has been an educator in higher education for 21 years.
Other administrative experience includes her work as the System Director for Instructional Technology at the Minnesota State Office of the Chancellor, and ten years as the co-leader of the Health Studies unit in the Division of Environmental and Occupational Health, School of Public Health at the University of Minnesota.
Dr. Rogers' doctoral preparation includes a double-major in both Art Education and Instructional Systems and Technology from the University of Minnesota. She is a graduate of the HERS Academy (2011), completed American Council on Education 78th National Leadership Forum in Washington, DC, (2012) and successfully completed the American Association of State Colleges and Universities (AASCU). Becoming a Provost Academy in 2013. She is the recipient of the 2014 Minnesota American Council on Education Networks Women Helping Women Award. In 2016, she completed the Minnesota State Executive Leadership Program.
Dr. Rogers is a Getty Fellow (1996 Dissertation Fellowship from the Getty Center for Arts in Education) and a Fulbright Scholar (2000-2001), designing distance-learning programs (Iceland University of Education: formerly Kennarahaskola Islands). She was awarded the first annual Minnesota Online Council's Pioneer Award for leadership in online teaching and learning has served for six years as a Higher Learning Commission peer-evaluator. In 2017, she was selected as one of 32 Digital Fellows with the Association of Chief Academic Officers, a project funded in part by the Bill and Melinda Gates Foundation.
Dr. Rogers currently serves on the Great River Shakespeare Festival Board and the Winona County Historical Society Board.
I am honored to join the Art To Change The World Board because:
I have known Barbara for well over twenty years and have seen first-hand her commitment to social justice, defense of the environment, honesty in her ethics as an artist and educator, and dedication to creating inclusive and truly welcoming communities among her students, her friends and family.
Supporting a plurality of voices, finding true connections with people, and making safe spaces to enable challenging conversation is a passion of mine as an educator and academic leader. Working through visual and performing arts and sciences to both reflect and move the world is a powerful form of advocacy and activism that ensures change and creates spaces for these critical conversations.
I look forward to working with artists, activists, advocates, scientists, educators and so many more who know that art can change the world!   Winona, Minnesota
---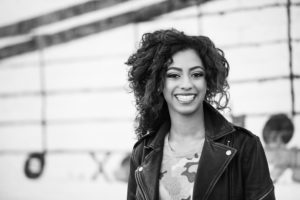 Board Member, Intern /Secretary  Grace Bianchi is a senior at Roseville Area High School. Currently she is working on her senior service project focused on double standards and girl bashing. Through her video, she is hoping to make some changes in the school culture by raising awareness. Grace is an active member of AWE inc. changemaker course/group, and has been a member since 2015.  Her responsibilities for AWE include, co-facilitating International Day of the Girl 2017, leading empowerment exercises, and facilitating small group discussions. She is excited about supporting other girls in their empowerment, self-discovery, and leadership. Grace is a student at MacPhail Center for Music. She has played the violin for 15 years and received several music awards. She is active in the community outreach programs and was selected to perform with Black Violin 2017, a sold out show, at the Ordway Center for the Performing Arts. She mentors younger musicians in both high school and the Suzuki program. She draws on her own experiences to encourage young girls in their own musicianship and self –discovery.
I am excited to join the Art To Change The World board because:
I feel it is important to provide a diverse range of artist a platform for expression.
I believe art and culture holds the potential for deeper conversations. I will offer a youthful voice with a different perspective on many issues.
I come from a long line of artist and have seen first hand the power of art to make meaningful connections and inspire change.
I am excited to surround myself with people who are passionate about art and social justice. Roseville, Minnesota

---
Board Member Craig Harris is Artistic Director of Interference Arts and is a composer, performer, and consultant in the nonprofit arts field. Harris creates multimedia dramatic stage works and creative story spaces, and has been a consultant and nonprofit arts organization leader for three decades, with a focus on arts-based community development. Harris has received support from McKnight Foundation, American Composers Forum, Hanson Institute for American Music, the Right Here Showcase and Rimon: the MN Jewish Arts Council. As Executive Director of Ballet of the Dolls and the Ritz Theater Foundation, he led the initiative to renovate the Ritz Theater in Northeast Minneapolis. He was Managing and Interim Director at the Playwrights' Center, President of the International Computer Music Association, and Executive Director of the International Society for the Arts, Sciences and Technology. He has presented at many international festivals and conferences, including the International Symposium on Electronic Arts and the International Computer Music Conference. Harris received a Ph.D. in Composition at Eastman School of Music.
Why am I joining this Board?
+ Bring my experience and leadership skills to join an engaged group of people focusing their energy on using art to reveal truth and positively impact the world.
+ Bring my experience and relationships working in diverse creative communities to work towards common goals.
+ Help to break down disciplinary boundaries to expand inclusion and deepen impact.  Minneapolis, Minnesota

---
Board Member Lynn Cloonan Olson  I have  always delighted in teaching, beginning that career as a high school teacher of English for 2 years in Nigeria, West Africa. Later I taught English at the grade school and high school level in both Pennsylvania and Illinois. Since coming to Minnesota I've spent 36 years as a lawyer and judge, teaching many law seminars and courses to attorneys.
Learning languages has been a constant source of pleasure for me throughout my years as a teacher, attorney and judge.  Immersion programs in Switzerland (French), Guatemala  (Spanish), and Costa Rica (Spanish) helped me to better understand and converse with the people who appeared in my court. I also speak some German and am now studying Somali  so I can understand  what my students are laughing about.
I have enjoyed all of my work, but have concluded that teaching is my first joy! I recently completed an intensive course on teaching English as a foreign language and am now certified to do so. I believe that English can and will improve life for so many who find themselves surrounded by a language and, perhaps, a culture they cannot understand.
​
I also believe that learning can and should be enjoyed. I intend to create enthusiasm and fun in the classroom through games, music, films, food, and laughter. No one should fear learning English, especially when the atmosphere in our classroom will be one of informality, relaxation and pleasure.
---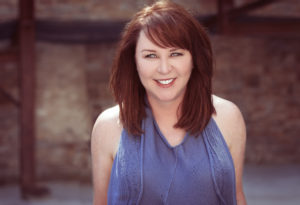 Board Member, Chair  -Joan Vaughn is a writer, visionary, and entrepreneur.
She has extensive experience in business development:
·         In 1999, Joan created Communities of Care, a home care nursing agency, which she still owns and operates.  (https://communitiesofcaremn.com )
·         She coaches other entrepreneurs in the EOS/Traction business method in her business consulting company, How to Train Your Visionary. (https://howtotrainyourvisionary.com)
·         Joan is also a co-owner of 5 Sisters Organics, a farm in Northern Minnesota that has belonged to her family for over 100 years.  (yes, there are really that many sisters)
She has participated on many non-profit boards including Entrepreneur's Organization, Oak Hill Montessori, and is a founding member of Professional Home Care Coalition.
Previous careers include teaching English and 10 years in a medical device company, Guidant.
I am joining the board of Art to Change the World because
·         I believe in the mission and values of the organization.  Together, art + collaboration can transform people, create new possibilities, and change the world.
·         I am happy to help develop a strong board of directors that will guide ACW.   I have extensive experience with board development, and I am happy to share my experience.
·         I look forward to being in community and collaboration with a diverse group of creative people who are intentionally joining together to create positive change in the world.
---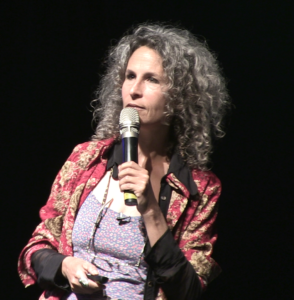 Board Member Shira Richter is a practicing, multidisciplinary Research-thinker-Artist-Speaker who has been ARTiculating Motherhood/Mothering/ MotherValue & Worth (care work) in the socio-political-economic and artistic context, for nearly two decades. She is the Director of internationally award winning woman-adventure documentary  films,  Artist Creator of two large scale photography-text-video exhibitions about motherhood and has published several books.   Read More
Why am I joining the board of ART TO CHANGE THE WORLD:
Because Barbara Bridges builds bridges between people and their souls, people and their thoughts, and other people's souls and thoughts. She does it with a smile, with honesty, with enthusiasm creativity and humor.
Because art is looked down upon by mainstream education- Art is the first to be cut when there are budget cuts. This is a tragedy for our children and for the next generation.
Because for me creativity and art are spiritual practices equal to practicing in a synagogue, a mosque, or a church.
Art is our first mother tongue and the language of soul.
Art can transform a person the same way meditation can.
Art can discover new paths the same way science can.
Because we say we want diversity but keep the arts out of the conversation.
Because isolation is a killer, and for the same reason mothers need mothering-  artists need a supportive community.
Because I have lived long enough to see how encountering my art has changed people's lives for the better. First mine, then many others.
Feminist artivist mothernist   Hertzliya, Israel 
___________________________________________________________________________________________________
Banner photographs landing page
#1 by Rosanne Licciardi
#2 Artists left to right: Harris, Waterhouse, Ratzlaff,  Rivera, Bridges
Banner Photograph  Mission page:  Help Me by Nikki McComb