The Dodging Bullets FREE  Screening and Discussion met on July 19, 2020 at 6:00 Zoom Meeting with indigenous author, professor and activist, Anton Treuer, Lieutenant Governor Peggy Flanagan, Minneapolis Mayor Jacob Frey,  Co-Directors, Bob Trench and Kathy Broere, and Community Discussion Leader, Kimberly Whitewater, Wakjexiwiga.  Click below to view the discussion.  Send an email to info@arttochangetheworld.org if you would like to join the next Historical Trauma discussion. Director Bob Trench will be hosting at a FREE U of M OLLI seminar in the fall.
Click here to view the Pre-Event Questions answered in the video below
Data From the July 19th Meeting
Bob's Reflection Waterfall
Books Recommended by Anton
Action Pledges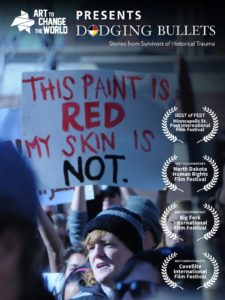 Stories from Survivors of Historical Trauma
The award-winning film explores a cross-generational sampling of Indigenous people, researchers, and politicians to reveal the reasons for disproportionately high incidences of health and social issues that impact Indian Country. This of remarkable first-hand stories names Historical Trauma as the unique and insidious part of the genetic code that resilient populations are still finding ways to dodge. The documentary provides a unique opportunity for communities to reflect on traumatic historical events and how those events can cause cumulative emotional and psychological wounding that may be passed from generation to generation.  Read more about Dodging Bullets:  https://dodgingbullets.org/
Message from  Mayor Frey   
Best Documentary—North Dakota Human Rights Film Festival
"Powerful. We will be unable to move forward in healing until we understand the traumatic damage our forefathers levied against the Indigenous people.  The past brought to life by 'Dodging Bullets' makes this understanding possible. Everyone must see this film."
Sean Coffman, Executive Director, The Human Family, North Dakota Human Rights Film Festival.
8/10 Lolo Loves Films
This documentary is a teachable moment for everyone, and we believe it is a must see.   lololovesfilms.com
Best of Fest—Minneapolis St Paul International Film Festival
"Compelling in its visual and narrative approach, it is ultimately a story of resilience and hope as the filmmakers bring a nuanced perspective to a difficult topic, demonstrating the dignity of their subjects and offering the possibility of freedom from generations of inherited traumatic stress."  Jurors: Jesse Roesler, Morgan Adamson, Rebecca Carpenter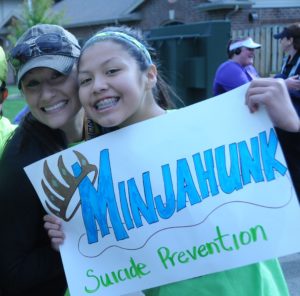 Kimberly Whitewater, Wakjexiwiga
Kimberly Whitewater, Wakjexiwiga (Water Spirit Woman) is a member of the Ho-Chunk Nation Tribe of Wi. She works as the Community Supportive Services Division Director for her tribal Social Services Dept. Her passions include bringing more culturally infused prevention programming to her tribal youth. She advised the Pac Haci Youth Counsel for 3 years and helped the youth make their suicide prevention efforts into a large conference attended by tribal youth from all over Wisconsin and the country. Educating her people/communities on historical trauma and working towards healing is another important piece that she works towards with and for her people.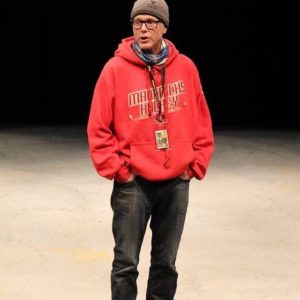 Bob Trench co-director Dodging Bullets Co-Director
With more than 30 years experience in non-profit and health care communications, Bob has produced projects aimed at reducing health care costs and improving quality of life for the chronically ill that have been utilized by Blue Cross, Pacific Health, DaVita, Kaiser Permanente and more.  Bob is an award-wining columnist, film director and cinematographer.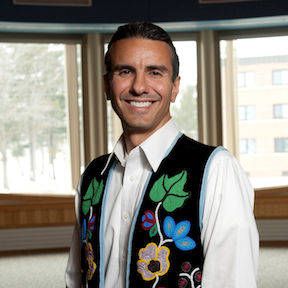 Message from ACW Member, Anton.
Racism dehumanizes all of us. The murder of George Floyd is not simply the killing of one black man. And it is more than an assault on black people. It is an assault on all of us human beings. If we cannot reform the system that oppresses people of color, a revolution becomes necessary to affect change. If there is one bad cop and a thousand good ones but the thousand good ones cannot hold the bad one accountable, you don't have a thousand good cops and one bad one. You have one thousand and one bad cops and a system of oppression. We all need healing. Lilla Watson said it best: "If you have come here to help me you are wasting your time, but if you have come because your liberation is bound up with mine, then let us work together."
Anton Treuer (pronounced troy-er) is Professor of Ojibwe at Bemidji State University and author of 19 books. His equity, education, and cultural work has put him on a path of service around the region, the nation, and the world.  http://antontreuer.com
Anton's Recommendations:
Waadookodaading Ojibwe Language Institute   http://www.waadookodaading.org/
Native American Rights Fund   https://www.narf.org/
Oshkaabewis Native Journal (Bemidji State U)   https://www.bemidjistate.edu/airc/community-resources/journal/
National Congress of American Indians  http://www.ncai.org/
National Coalition Against Racism in Sports and Media http://www.aimovement.org/ncrsm/
 I recommend endorsing this call to action:
https://www.benjerry.com/about-us/media-center/dismantle-white-supremacy
For instructions on how to  view the film click here:
https://www.arttochangetheworld.org/instructions-for-watching-dodging-bullets/
Special Guests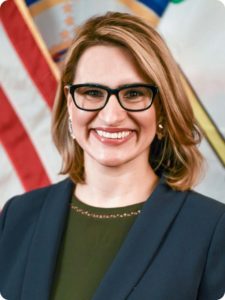 Lieutenant Governor Peggy Flanagan

Peggy Flanagan is Minnesota's 50th Lieutenant Governor. The principle of Peggy's career is giving back, particularly to children, families, communities of color, American Indians, and low-income and working people. As a former State Representative and community organizer, Peggy brings her experiences of building coalitions and advocating for children and families to the Lieutenant Governor's Office, as she works in close partnership with Governor Tim Walz to build One Minnesota.
A St. Louis Park native, Peggy is proud to be a graduate of St. Louis Park Public Schools and the University of Minnesota, graduating in 2002 with a bachelor's degree in American Indian studies and child psychology. She worked for nearly a decade at Wellstone Action, the organization founded to carry on the work of the late Senator Paul Wellstone. As one of the original trainers of Wellstone Action's signature program Camp Wellstone, she has trained thousands of progressive activists, community and campaign organizers, and elected officials and candidates – including Governor Walz!
Following her work at Wellstone Action, Peggy served as the Executive Director of Children's Defense Fund – Minnesota, a non-profit child-advocacy organization working to level the playing field for all children in our region and state. In 2015, Peggy Flanagan was elected to the Minnesota House of Representatives, serving her own community of St. Louis Park, as well as Golden Valley, Plymouth and Medicine Lake. While in office, Peggy served as the DFL lead on the Subcommittee on Child Care Access and Affordability. During the 2017 session she joined with other DFL legislators to form the POCI (People of Color and Indigenous) caucus. The caucus aims to improve the education, health and economic opportunities of people of color and Indigenous communities across the state.
A citizen of the White Earth Nation of Ojibwe, Peggy lives in St. Louis Park with her husband Tom, daughter Siobhan, and pets: Reuben and Yogi.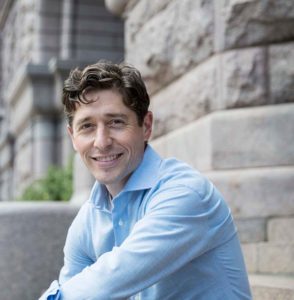 Minneapolis Mayor Jacob Frey grew up in northern Virginia and went to the College of William and Mary in Williamsburg, VA on a track scholarship. After graduating with a degree in government, he began running professionally while attending law school at Villanova University in Philadelphia, PA. That's when he came to Minneapolis to run the Twin Cities Marathon and when he fell in love with Minneapolis. The day after graduating, he drove 1,200 miles west to Minneapolis, his chosen home.
As an employment, business litigation, and civil rights attorney, Jacob became an active community organizer. In 2011, he spearheaded efforts to launch the Big Gay Race, which raised over $250,000 to help defeat the proposed Minnesota constitutional amendment defining marriage between a man and a woman. He also became involved in advocacy for the homeless, helping tenants who lost their homes in North Minneapolis. In 2012, the City of Minneapolis awarded its inaugural Martin Luther King, Jr. Award to Jacob for his civil rights work.
Jacob successfully ran to represent the Third Ward on the city council in 2013, defeating an incumbent with a platform centered on constituent services, increasing residential growth, growing the number and variety of small and local businesses, and fully funding affordable housing. During his time as a Council Member, the Third Ward accounted for more than 65 percent of all growth in Minneapolis, affordable housing was funded at record levels, and gained a new community-based school that is winning awards.
Since his election as Mayor in 2017, Jacob has championed an agenda centered on increasing access to affordable housing throughout the city, strengthening community-police relations, and fueling economic growth through inclusive policies. From a record-setting investment in the city's efforts to expand and preserve affordable housing to helping launch the state's only black-owned financial institution to strengthening the Police Department's body-worn camera policy, Jacob is delivering results and laying a strong foundation for Minneapolis.
Jacob lives on the Eastside of Minneapolis with his wife, Sarah Clarke. Sarah practices government relations with a focus on early childhood education.