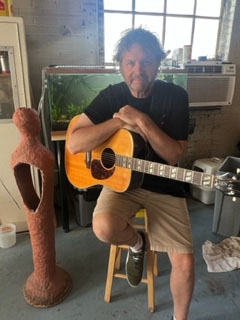 Music Coordinator     Greg Volker is a sculptor, potter, musician and builder.
Greg Volker is a is a Minnesota based singer songwriter who lived in the Bay Area for 28 years and played in several bands ranging from Americana to Cow-Punk. Now back in Minneapolis he has started playing with a group of young, talented musicians who go by WoodZen. He is currently in the studio with WoodZen working on his new record titled "As Is".
Website: gregvolkerarts.com    IG,FB @ Greg Volker Arts
---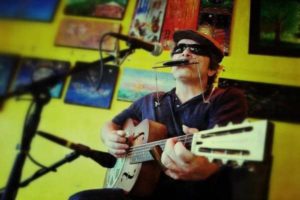 Matt Yetter 
Matt Yetter is the real deal: an old-school, slide guitar playing, harmonica-tooting country blues artist who characterizes music as "a way of making a connection to everybody all at once".
Regularly playing old-time, rootsy blues from the 1920s, 30s, and 40s all around Minneapolis, Matt's created his own niche – a vibe that's hard to come across anywhere else.   Mattyetter.com
Facebook.com/mattyettermusic     Rates are 50 to 75 per hour.
---
Marko Fields
After teaching for 20 years, MARKO FIELDS, BFA, MFA, McKnight Fellow, founded, created and is the primary owner of
Mojo Coffee Gallery.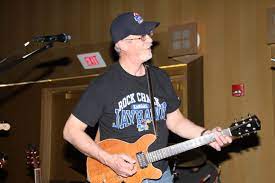 Though retiring from academia, Fields continues to publish and frequently lecture, demonstrate and present at universities, ceramic centers and conferences. His studio is located in the California Building, adjacent to Mojo Coffee Gallery.   Read More:  https://connienorman.com/blog/2010/08/03/marko-fields-plinth-gallery-artist-interview/   Video:  https://www.tpt.org/mn-original/video/Marko-Fields-603663H-2/
The multi-talented Marko is also a musician and will be performaing at the pop Up Party
Artist/ Musician , Minneapolis, Minnesota  –  Owner Mojo Coffee  Read More:  http://mojocoffeegallery.com/
---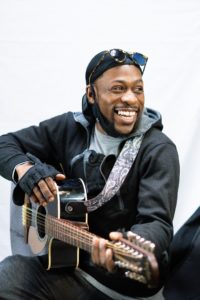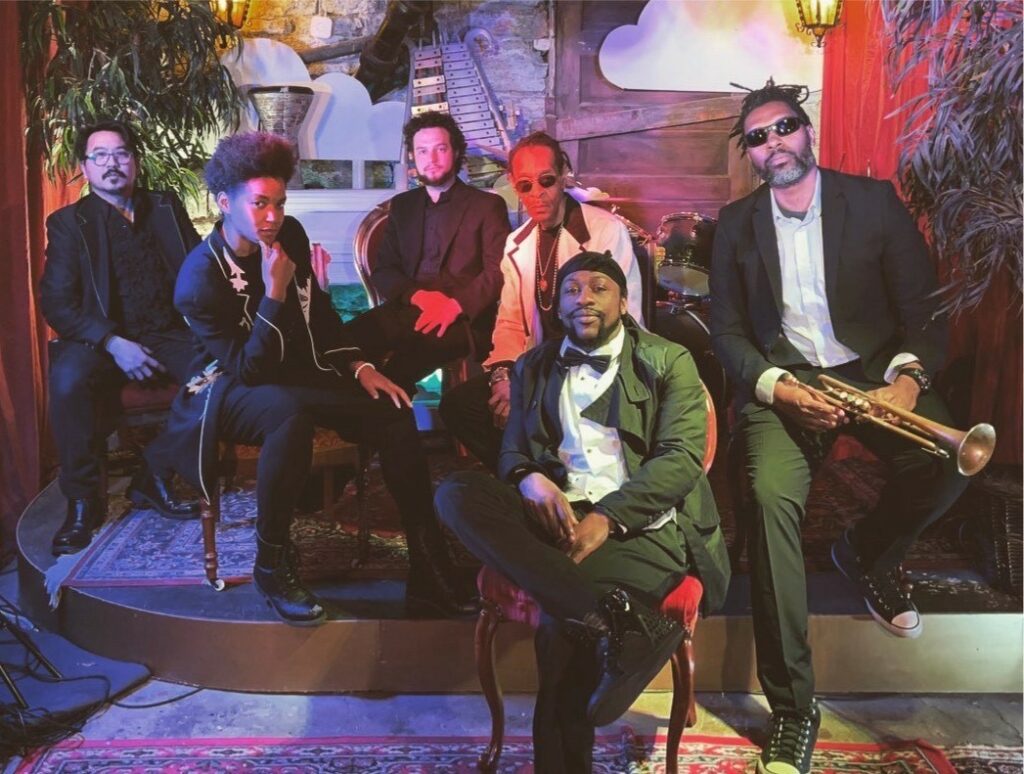 Ngange Akale Ngange Akale currently resides in Minneapolis, MN. and was born in St Paul, MN. He grew up in the Twin Cities during the Wellstone/Ventura era. Through his faith and belief in knowing God, He is pushed to pursue musical passions. His band Ngange&Themasses was formed in February of 2020, at that time he started furthering his musical pursuits by learning how to play the guitar. The mission of  His band Ngange&Themasses, is to overcome racism and the power of money. Ngange believes that humanity is evolving whether those in control resist it or not.  Facebook.com/NgangeAndThemasses https://youtu.be/avtZOTJgjGo
"Minneapolis based RocknRoll/Alternative group, fighting racism and sexism through music to help those whom have been marginalized." Full Band booking fee $200.
https://youtube.com/channel/UCdKJGi7XEt0rwF9gNBcKgDg
---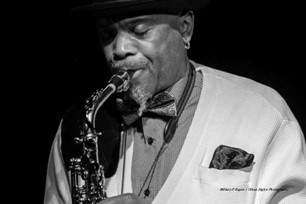 Walter Chancellor has been a mainstay in the Twin Cities contemporary Jazz and R&B music scene for the past 25 years. After constant touring during his formative years he decided to relocate to musically successful Minneapolis from Des Moines, Iowa and lesson the necessity of so much traveling to perform.Not long after his arrival in Minneapolis,Walter performed and recorded with Prince, earning him a Double Platinum Record for his participation on Prince's "Emancipation" CD in 1996.Additionally, Walter has performed, recorded and has shared the stage with such artists as Chaka Khan, Willie Nelson, Maceo Parker, Candy Dulfer, Chance Howard (Prince, Candy Dulfer &  Brian Culbertson), Brown Mark Mazarati, Musiq Soulchild, Larry Graham, the late Louis Johnson, Cameo, The Pointer Sisters, Bobby Lyle, The Platters and Producer greats as Chris "Big Dog "Davis, Andre Fischer and Jack Douglas just to name a few.For the past 25 years, Walter has been a mainstay, Walter has expertly taught Audio and Video Post Production for the "Institute of Production and Recording" (IPR) in Downtown Minneapolis and has since retired his 18yr stay there from 2002 -2020. He has been instrumental in the successful careers of many IPR Alumni that he personally taught and mentored. To give back to the Twin Cites community that has supported his creativity, Walter helped launch and is one of a few founding members of the Twin Cities Mobile Jazz Project and After School program in Minneapolis and St. Paul. The program is designed to expose adults and children to Jazz Culture, technology, music history and gladly educates them about our great American art form, JAZZ and other multimedia art endeavors & opportunities.Professional saxophonist, multi-instrumentalist, educator, arranger, mentor and music producer. 
---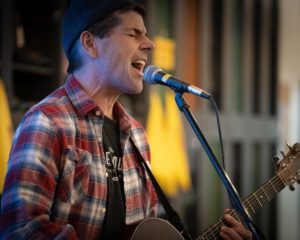 Dave Dvorak 
Dave Dvorak is a Minneapolis singer-songwriter and an ER doctor, depending on the day. After releasing his solo album Things You Cannot Measure in 2016, he went on to form his band Zoë Says Go, weaving tales of love, struggle and social justice into an Americana-folk-rock soundscape. Dave's songwriting themes have been inspired in part by his volunteer work overseas and at home.
---

Charlie Henrikson
Charlo
Five string electric violin: improvised, ambient soundscapes, neo-classical reveries, layered loops, electronic manipulation. A perfect pairing for birdsong and human conversation. 
Rates: $50-$75 per hour
Email: charlohenrikson@yahoo.com