Board of Directors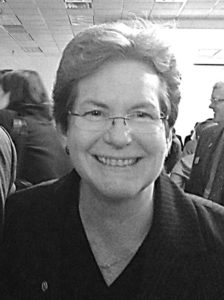 Board Chair, Dr. Patricia L. Rogers is currently the Provost and Vice-President for Academic Affairs at Winona State University.
Prior to serving at WSU, she was the Founding Dean of Health Sciences and Human Ecology and the School of Graduate Studies at Bemidji State University in Northern Minnesota. Previously, she was the Founding Dean of the School of Education and Graduate Studies at Valley City State University in North Dakota. She has been an educator in higher education for 21 years.
Other administrative experience includes her work as the System Director for Instructional Technology at the Minnesota State Office of the Chancellor, and ten years as the co-leader of the Health Studies unit in the Division of Environmental and Occupational Health, School of Public Health at the University of Minnesota.
Dr. Rogers' doctoral preparation includes a double-major in both Art Education and Instructional Systems and Technology from the University of Minnesota. She is a graduate of the HERS Academy (2011), completed American Council on Education 78th National Leadership Forum in Washington, DC, (2012) and successfully completed the American Association of State Colleges and Universities (AASCU). Becoming a Provost Academy in 2013. She is the recipient of the 2014 Minnesota American Council on Education Networks Women Helping Women Award. In 2016, she completed the Minnesota State Executive Leadership Program.
Dr. Rogers is a Getty Fellow (1996 Dissertation Fellowship from the Getty Center for Arts in Education) and a Fulbright Scholar (2000-2001), designing distance-learning programs (Iceland University of Education: formerly Kennarahaskola Islands). She was awarded the first annual Minnesota Online Council's Pioneer Award for leadership in online teaching and learning has served for six years as a Higher Learning Commission peer-evaluator. In 2017, she was selected as one of 32 Digital Fellows with the Association of Chief Academic Officers, a project funded in part by the Bill and Melinda Gates Foundation.
Dr. Rogers currently serves on the Great River Shakespeare Festival Board and the Winona County Historical Society Board.
I am honored to join the Art To Change The World Board because:
I have known Barbara for well over twenty years and have seen first-hand her commitment to social justice, defense of the environment, honesty in her ethics as an artist and educator, and dedication to creating inclusive and truly welcoming communities among her students, her friends and family.
Supporting a plurality of voices, finding true connections with people, and making safe spaces to enable challenging conversation is a passion of mine as an educator and academic leader. Working through visual and performing arts and sciences to both reflect and move the world is a powerful form of advocacy and activism that ensures change and creates spaces for these critical conversations.
I look forward to working with artists, activists, advocates, scientists, educators and so many more who know that art can change the world!   Winona, Minnesota


---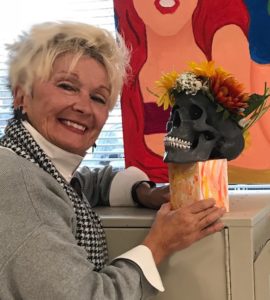 Sally Gibson is approaching 50 years of service as an art teacher in Minnesota.  She has been honored several times as the Art Teacher of Minnesota. She finishes her career at a Twin Cities  Area Learning Center where she works with at risk students using art to explore and reflect on their issues. Sally was a pioneer in online curriculum development and delivery when she developed the first art methods course for Bemidji State University's teacher licensure program-DLiTE. DLiTE was the first online/hybrid teacher licensure program in the nation.
As an art educator, I have had the opportunity to watch magic happen when Barbara Bridges encourages students to find their voice and communicate a personal viewpoint.
I have always believed that visual art is more than making something pretty. It is a vehicle for communicating fears, dreams, questions—all that is part of the human experience—it certainly can change the world.
Barbara Bridges shares this opinion, she is an agent of change!  I support her and her vision!  Educator   Minneapolis, Minnesota


---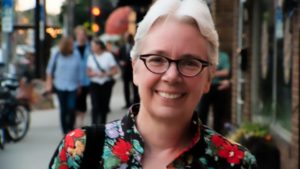 Margo Ashmore promotes arts as tools of economic and community development, tools for information gathering in underrepresented communities, and tools to inspire environmental action. She is publisher of the award-winning Northeaster newspaper, since 1981, which entails everything from ad sales to writing and photography, to graphics.
Also the coordinator of the Minneapolis & Saint Paul Home Tour since 2005, her unique cross-disciplinary skill set includes events for multi-venue promotional alliances such as Art-A-Whirl® in its 5th through 7th years, managing volunteers and strategic community partnerships with excellent earned media results.
The common thread is helping focus brand, find voice, and monetize while embracing multiple missions, purposes and publics. Trained through countless small workshops and hard knocks, as well as the Community Leadership Institute and the Institute for Community Cultural Development. BA in Journalism.
Art forms include photography, stand-up comedy and improv, lifelong learning, gardening and service on selected boards and committees.
---
 Barbara Rogers Bridges – Founder and Director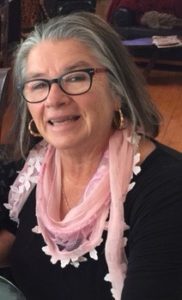 Why did I  start Art to Change the World?  I wanted to create an organization  focused on using art making as a catalyst for positive for change. Over eighty percent of student learning is consumed visually, according to recent research. The time for artists to raise their voices for maximum impact is NOW.  
The Artist
Barbara Rogers Bridges has been an artist and a teacher/college professor for over 40 years. Her social practice sculptures have been exhibited in Maine, Miami, the Virgin Islands, Maryland, Chicago, Mexico, Spain, Canada, and throughout Minnesota. Bridges taught K-12 art in Minnesota, Maine and the Virgin Islands.
Barbara creates social practice art from fabricated components in a variety of media and rescued "power objects." She manipulates the objects to create meaning and provoke discussions and reflection on a wide variety of social topics including agricultural practices (Ode to Gluten), living a considered life (Talking Chairs and Academia Nuts), water quality (Found In Our Waters),  Feminism (Three Waves,Wonder Woman and La Mujer) and Recovery (Reflecting Pool  and TODAY, I'm Alright.) She is a sculptor on a mission to demonstrate how art can serve as a catalyst for social change and is committed to creating, and empowering others to create, high quality art objects which honor their powerful message. Read More about the Art
The Art Teacher
Barbara Bridges seeks to empower all people to embrace the creative process. Barbara's teaching career began in Maine in 1976 where she was an art teacher. Since then she has expanded her sphere of influence to Mexico, the Caribbean and Minnesota.  Barbara has partnered with various Minnesota institutions such as the Minneapolis school district, the Minnesota Online High School, Perpich Center for Arts Education,  the Walker Art Center, the Minneapolis Institute of Art, the Weisman Museum and the Minnesota Museum of Art. The online discussion group, ArtsNet Minnesota, came out of those collaborations. ArtsNet Minnesota  boasted a membership of over 600 as well as a site that contained over 8,000 pages of material. Barbara has a passion for giving the gift of creativity back to her students. She believes, if motivated and informed, everyone can be creative.
Amongst her proudest achievements were three Educator of the Year awards in 1998 and 2008, from the Art Educators of Minnesota and the National Art Educators Association. Testimonies for Dr. Bridges
The Professor
Barbara has served as a professor for over twenty years at the University of Minnesota and Bemidji State University and has contributed in a variety of ways. Her appointment includes teaching Foundations of Education, Human Relations and Critical and Creative Thinking, also serving as the architect of the unique DLiTE (Distributed Learning in Teacher Education) – a hybrid online K-8 teacher licensure partnership program and the FasTrack secondary initiative designed for previously degreed candidates who wish to teach high school. The combined programs have served over 6000 teacher licensure students average age 35, working, and place bound with children. Although Barbara serves Bemidji as a general education specialist, she has been a powerful force in art education for many years. Barbara led a National Art Educators Fellows Institute at her home in Maine which included the President of the National and International Art Educators. http://www.bridgescreate.com/fellowsb/
---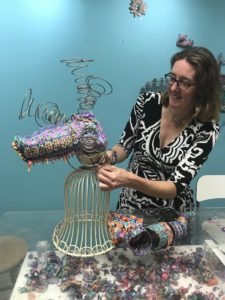 Layl McDill has worked as a full time artist since graduating from Columbus College of Art and Design in 1993.  Her polymer clay sculptures are shown across the country at galleries, art centers and art fairs. She is well known in her field for her detailed millefiori cane work and her innovations in the field. Layl has served on the WARM (Women's Art Resources of Minnesota) since 2013 as the vice president of the board.  She is also a founding member of the Polymer Clay Guild of Minnesota and has a long list of other volunteering experiences through out the twin cities.
---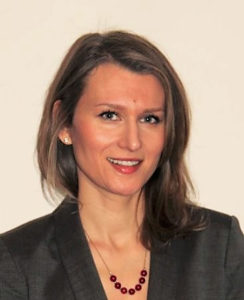 Liza Ferrari is a CPA licensed in the State of Minnesota, currently working for Xcel Energy in downtown Minneapolis. She hold a MBA in Accounting from Pace University in New York and has an arts background. Currently also on the Bard of the SOO Visual Arts Center in Lynn-Lakes Liza enjoys the arts and is a hobby potter.
________________________________________________________________
Board Member Kristi Hemmer is a social entrepreneur, storyteller, sojourner, albanil and MOXIEmaker. As an educator for 25+ years, Kristi saw firsthand how SUPERstar girls/women shrink in a classroom, boardroom, and conversation; it made her mad enough to quit her six-figure job, travel the world learning about social entrepreneurship and the GIRLeffect, and start her own social business AWEinc. (Academy for Women's Empowerment). AWEinc unleashes the potential in each woman by disrupting the status quo four ways: Corporate America, Youth Programs, International Travel and Social Entrepreneurship. AWEinc. teaches women and girls to be brave NOT perfect. Learn more at www.puttingwomeninpower.com  www.facebook.com/aweinternational
I am joining the Social Art Project because…
I believe in the power of Barbara.
I want to change the language of "starving artist" to "art entrepreneur." Something that changes the paradigm.
I feel creativity is the power of the future.
There's a lot of potential. As an educator, potential is power.
I want art and social justice and entrepreneurship and __________, to be more inclusive. Minneapolis, Minnesota
---
Board Member Craig Harris is Artistic Director of Interference Arts and is a composer, performer, and consultant in the nonprofit arts field. Harris creates multimedia dramatic stage works and creative story spaces, and has been a consultant and nonprofit arts organization leader for three decades, with a focus on arts-based community development. Harris has received support from McKnight Foundation, American Composers Forum, Hanson Institute for American Music, the Right Here Showcase and Rimon: the MN Jewish Arts Council. As Executive Director of Ballet of the Dolls and the Ritz Theater Foundation, he led the initiative to renovate the Ritz Theater in Northeast Minneapolis. He was Managing and Interim Director at the Playwrights' Center, President of the International Computer Music Association, and Executive Director of the International Society for the Arts, Sciences and Technology. He has presented at many international festivals and conferences, including the International Symposium on Electronic Arts and the International Computer Music Conference. Harris received a Ph.D. in Composition at Eastman School of Music.
Why am I joining this Board?
+ Bring my experience and leadership skills to join an engaged group of people focusing their energy on using art to reveal truth and positively impact the world.
+ Bring my experience and relationships working in diverse creative communities to work towards common goals.
+ Help to break down disciplinary boundaries to expand inclusion and deepen impact.  Minneapolis, Minnesota

---
Board Member Lynn Cloonan Olson  I have  always delighted in teaching, beginning that career as a high school teacher of English for 2 years in Nigeria, West Africa. Later I taught English at the grade school and high school level in both Pennsylvania and Illinois. Since coming to Minnesota I've spent 36 years as a lawyer and judge, teaching many law seminars and courses to attorneys.
Learning languages has been a constant source of pleasure for me throughout my years as a teacher, attorney and judge.  Immersion programs in Switzerland (French), Guatemala  (Spanish), and Costa Rica (Spanish) helped me to better understand and converse with the people who appeared in my court. I also speak some German and am now studying Somali  so I can understand  what my students are laughing about.
I have enjoyed all of my work, but have concluded that teaching is my first joy! I recently completed an intensive course on teaching English as a foreign language and am now certified to do so. I believe that English can and will improve life for so many who find themselves surrounded by a language and, perhaps, a culture they cannot understand.
​
I also believe that learning can and should be enjoyed. I intend to create enthusiasm and fun in the classroom through games, music, films, food, and laughter. No one should fear learning English, especially when the atmosphere in our classroom will be one of informality, relaxation and pleasure.
---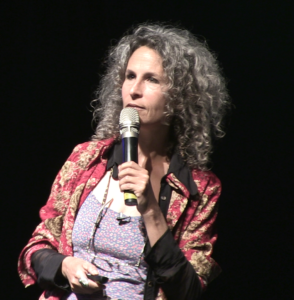 Board Member Shira Richter is a practicing, multidisciplinary Research-thinker-Artist-Speaker who has been ARTiculating Motherhood/Mothering/ MotherValue & Worth (care work) in the socio-political-economic and artistic context, for nearly two decades. She is the Director of internationally award winning woman-adventure documentary  films,  Artist Creator of two large scale photography-text-video exhibitions about motherhood and has published several books.   Read More
Why am I joining the board of ART TO CHANGE THE WORLD:
Because Barbara Bridges builds bridges between people and their souls, people and their thoughts, and other people's souls and thoughts. She does it with a smile, with honesty, with enthusiasm creativity and humor.
Because art is looked down upon by mainstream education- Art is the first to be cut when there are budget cuts. This is a tragedy for our children and for the next generation.
Because for me creativity and art are spiritual practices equal to practicing in a synagogue, a mosque, or a church.
Art is our first mother tongue and the language of soul.
Art can transform a person the same way meditation can.
Art can discover new paths the same way science can.
Because we say we want diversity but keep the arts out of the conversation.
Because isolation is a killer, and for the same reason mothers need mothering-  artists need a supportive community.
Because I have lived long enough to see how encountering my art has changed people's lives for the better. First mine, then many others.
Feminist artivist mothernist   Hertzliya, Israel