Barbara Rogers Bridges – Founder and Director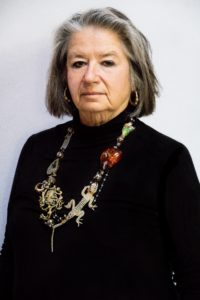 Why did I  start Art to Change the World?  I wanted to create an organization  focused on using art making as a catalyst for positive for change. Over eighty percent of student learning is consumed visually, according to recent research. The time for artists to raise their voices for maximum impact is NOW.  
The Artist
Barbara Rogers Bridges has been an artist and a teacher/college professor for over 40 years. Her social practice sculptures have been exhibited in Maine, Miami, the Virgin Islands, Maryland, Chicago, Mexico, Spain, Canada, and throughout Minnesota. Bridges taught K-12 art in Minnesota, Maine and the Virgin Islands.
Barbara creates social practice art from fabricated components in a variety of media and rescued "power objects." She manipulates the objects to create meaning and provoke discussions and reflection on a wide variety of social topics including agricultural practices (Ode to Gluten), living a considered life (Talking Chairs and Academia Nuts), water quality (Found In Our Waters),  Feminism (Three Waves,Wonder Woman and La Mujer) and Recovery (Reflecting Pool  and TODAY, I'm Alright.) She is a sculptor on a mission to demonstrate how art can serve as a catalyst for social change and is committed to creating, and empowering others to create, high quality art objects which honor their powerful message. Read More about the Art
The Art Teacher
Barbara Bridges seeks to empower all people to embrace the creative process. Barbara's teaching career began in Maine in 1976 where she was an art teacher. Since then she has expanded her sphere of influence to Mexico, the Caribbean and Minnesota.  Barbara has partnered with various Minnesota institutions such as the Minneapolis school district, the Minnesota Online High School, Perpich Center for Arts Education,  the Walker Art Center, the Minneapolis Institute of Art, the Weisman Museum and the Minnesota Museum of Art. The online discussion group, ArtsNet Minnesota, came out of those collaborations. ArtsNet Minnesota  boasted a membership of over 600 as well as a site that contained over 8,000 pages of material. Barbara has a passion for giving the gift of creativity back to her students. She believes, if motivated and informed, everyone can be creative.
Amongst her proudest achievements were three Educator of the Year awards in 1998 and 2008, from the Art Educators of Minnesota and the National Art Educators Association. Testimonies for Dr. Bridges
The Professor
Barbara has served as a professor for over twenty years at the University of Minnesota and Bemidji State University and has contributed in a variety of ways. Her appointment includes teaching Foundations of Education, Human Relations and Critical and Creative Thinking, also serving as the architect of the unique DLiTE (Distributed Learning in Teacher Education) – a hybrid online K-8 teacher licensure partnership program and the FasTrack secondary initiative designed for previously degreed candidates who wish to teach high school. The combined programs have served over 6000 teacher licensure students average age 35, working, and place bound with children. Although Barbara serves Bemidji as a general education specialist, she has been a powerful force in art education for many years. Barbara led a National Art Educators Fellows Institute at her home in Maine which included the President of the National and International Art Educators. http://www.bridgescreate.com/fellowsb/
Minneapolis, Minnesota and Zihuatenjo and Barra de Potosi, Mexico

---
Board of Directors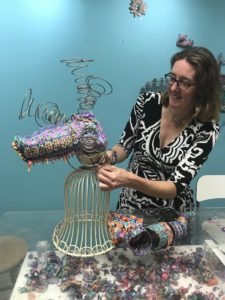 Board Chair, Layl McDill has worked as a full time artist since graduating from Columbus College of Art and Design in 1993.  Her polymer clay sculptures are shown across the country at galleries, art centers and art fairs. She is well known in her field for her detailed millefiori cane work and her innovations in the field. Layl has served on the WARM (Women's Art Resources of Minnesota) since 2013 as the vice president of the board.  She is also a founding member of the Polymer Clay Guild of Minnesota and has a long list of other volunteering experiences through out the twin cities.  Read More
Artist, Minneapolis, Minnesota
---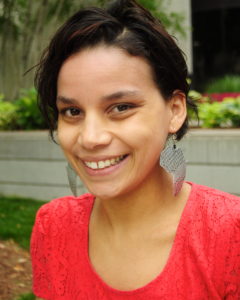 Laura Mann Hill
Laura is a theatre artist, storyteller, educator, and administrator from Minneapolis. After teaching and directing theatre arts programming in New York City public schools for nearly a decade, she returned to the Twin Cities to join Hamline University's Social Justice Theatre Troupe, Making Waves, as the Assistant Director. Laura also worked as a teaching artist, trainer and administrator with the Children's Theatre Company (CTC), engaging with communities through the nationally recognized Neighborhood Bridges Program for 5 years before taking on the role as Director of the Education and Stewardship Team at Friends of the Mississippi River. Laura is a lead arts organizer and facilitator using art for social change with various arts-based organizations including Million Artist Movement, Language Attitude, The Warehouse Project & Gallery and is a founding member and performer with the Speaking Out Collective.  She has performed locally with various theatres and is directing online plays with Youth Performance Company. She enjoys creating pathways for youth and is always seeking intergenerational, art-based experiences that center Black Liberation, solidarity, healing and imagination. Laura received her Bachelor's Degree in English and Education from Hamline University and earned her Master's Degree in Teaching Secondary School from Pace University in New York City.
---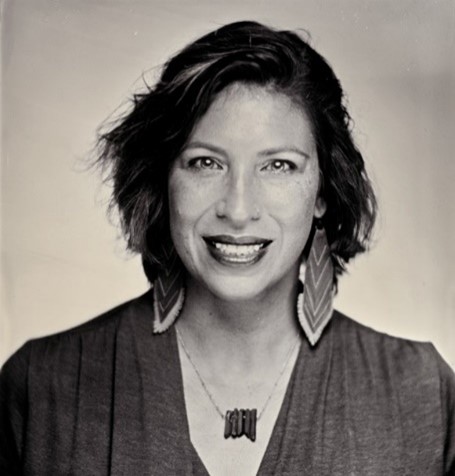 Amáda Márquez Simula(She/Her) is a Chicana (Mexican-American) woman who appreciates and shares artwork from her Mexican roots. She is also the second Latina Mayor in Minnesota and proudly bonds with people in her community through relationship building while exploring our unique cultures.
An artist who expresses herself in multiple ways; using textiles through cosplay and quilting, painting to transform antique and vintage mirrors into Dia de Los Muertos vignettes to reflect on present, past, and future, gardening to feed all the senses, and music to reach a deeper part of our soul. You'll find Amáda's work (both art and public service) on Instagram
Thank you for the opportunity to join your ACW Board. I look forward to meeting and working with you. As Mayor,  I believe public art is good for the community. Art helps us connect with the community and each other. Art brings meaning to us in expected and unexpected ways. Having art in public and private spaces is good for our emotional quotient. I look forward to sharing my background and community's input to the ACW Board meetings. Thank you.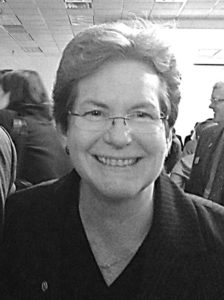 Dr. Patricia L. Rogers is currently the Provost and Vice-President for Academic Affairs at Winona State University.
Prior to serving at WSU, she was the Founding Dean of Health Sciences and Human Ecology and the School of Graduate Studies at Bemidji State University in Northern Minnesota. Previously, she was the Founding Dean of the School of Education and Graduate Studies at Valley City State University in North Dakota. She has been an educator in higher education for 21 years.
Other administrative experience includes her work as the System Director for Instructional Technology at the Minnesota State Office of the Chancellor, and ten years as the co-leader of the Health Studies unit in the Division of Environmental and Occupational Health, School of Public Health at the University of Minnesota.
Dr. Rogers' doctoral preparation includes a double-major in both Art Education and Instructional Systems and Technology from the University of Minnesota. She is a graduate of the HERS Academy (2011), completed American Council on Education 78th National Leadership Forum in Washington, DC, (2012) and successfully completed the American Association of State Colleges and Universities (AASCU). Becoming a Provost Academy in 2013. She is the recipient of the 2014 Minnesota American Council on Education Networks Women Helping Women Award. In 2016, she completed the Minnesota State Executive Leadership Program.
Dr. Rogers is a Getty Fellow (1996 Dissertation Fellowship from the Getty Center for Arts in Education) and a Fulbright Scholar (2000-2001), designing distance-learning programs (Iceland University of Education: formerly Kennarahaskola Islands). She was awarded the first annual Minnesota Online Council's Pioneer Award for leadership in online teaching and learning has served for six years as a Higher Learning Commission peer-evaluator. In 2017, she was selected as one of 32 Digital Fellows with the Association of Chief Academic Officers, a project funded in part by the Bill and Melinda Gates Foundation.
Dr. Rogers currently serves on the Great River Shakespeare Festival Board and the Winona County Historical Society Board.
I am honored to join the Art To Change The World Board because:
I have known Barbara for well over twenty years and have seen first-hand her commitment to social justice, defense of the environment, honesty in her ethics as an artist and educator, and dedication to creating inclusive and truly welcoming communities among her students, her friends and family.
Supporting a plurality of voices, finding true connections with people, and making safe spaces to enable challenging conversation is a passion of mine as an educator and academic leader. Working through visual and performing arts and sciences to both reflect and move the world is a powerful form of advocacy and activism that ensures change and creates spaces for these critical conversations.
I look forward to working with artists, activists, advocates, scientists, educators and so many more who know that art can change the world!   Duluth, Minnesota


---

"Apollo (legal name Andrew Aung Phyo) is a consultant who was raised in Minnesota. He graduated from the University of Minnesota's Carlson School of Management in Spring 2021 with a B.S.B. in Marketing and minored in Business Analytics and International Business.

Apollo has worked in a wide variety of settings with numerous clients – from his time as an analyst at a digital marketing firm, where he partnered with global e-commerce retailers to improve upon and execute their digital marketing initiatives; to his days when he offered marketing and consulting services to musicians and artists through his freelance business, Manifest Abstract; to his current role at a mission-driven consultancy where he provides strategic and technological insights and advisory to large organizations.

'It's my honor to serve on Art to Change the World's board of directors. I wholeheartedly believe that artistry can change the world, because witnessing and appreciating great artistry has shaped who I am and what I believe in. My identity and my beliefs have, in turn, shaped my actions, and have led me to make major life decisions in pursuit of creating a brighter tomorrow. I have full faith in ACW's mission, and in all its members who are employing artistry in service of social change. For as long as I am an ACW board member, I hope to provide actionable insights that help grow the organization – whether it be in membership, scope, or scale of impact.'

You can learn more about Apollo's professional experiences on his LinkedIn profile."

---

Bianca Dawkins is currently the service experience manager for Nordstrom She has outstanding leadership skills and has successfully implemented innovative ways to make change in the nonprofit and for-profit sector! She was the first youth representative for the City of Minneapolis Youth Violence Prevention Executive Committee for over 4 years, appointed by former Mayor R.T Rybak. Bianca has been a Youthprise Change Fellow and a grants manager for Greater Twin Cities United Way, helping fund over 5 million in grants out into the community. Bianca is determined to share her story as a survivor of violence, homelessness and health disparities to inspire youth! Bianca is also in the process of starting her brand management agency, LAV8!  You will be hearing from her with ACW engagement invitations!

---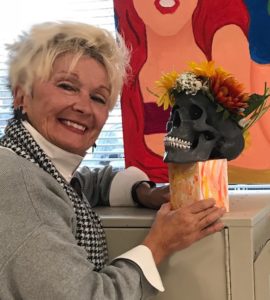 Sally Gibson is approaching 50 years of service as an art teacher in Minnesota.  She has been honored several times as the Art Teacher of Minnesota. She finishes her career at a Twin Cities  Area Learning Center where she works with at risk students using art to explore and reflect on their issues. Sally was a pioneer in online curriculum development and delivery when she developed the first art methods course for Bemidji State University's teacher licensure program-DLiTE. DLiTE was the first online/hybrid teacher licensure program in the nation.
As an art educator, I have had the opportunity to watch magic happen when Barbara Bridges encourages students to find their voice and communicate a personal viewpoint.
I have always believed that visual art is more than making something pretty. It is a vehicle for communicating fears, dreams, questions—all that is part of the human experience—it certainly can change the world.Barbara Bridges shares this opinion, she is an agent of change!  I support her and her vision!  Educator   Minneapolis, Minnesota

---

Wenwen​ LIAO Manfred  is a professional experimental animator and artist. In addition to producing her own art, she is the lead designer and animator at both Jukko and Global Gaming Initiative.

She grew up in a seaside city in the south of China where she started developing her artistic tastes. She followed her passion for art by going to the Central Academy of Fine Arts in Beijing where she graduated in animation and film. She furthered her studies by moving to the United States and attended the Minneapolis College of Art and Design (MCAD) where she got her Master of Fine Arts

WENWEN LIAO 612-961-3863 wwenliao@gmail.com https://cargocollective.com/wliao

---

Dr. Milligan is currently a Managing Partner with The Fulton Group, LLC, an independent consultant firm specializing in marketing research, competitive intelligence, non-profit organizational development, and culturally-specific initiatives. He has over twenty-five years of experience working in the financial services industry. He retired in 2010 as a Vice-President of Marketing Research/Competitive Intelligence within the Enterprise Marketing/Marketing Insights and Measurement division for Wells Fargo and Company. He received his Ph.D. in Sociology from the University of Minnesota-Twin Cities and his B.A. in Sociology from the University of Wisconsin-Madison

As a photographer and curator, he was a Ford Foundation Fellow in Music at the Center For Contemporary Music at Mills College (Oakland, CA) and performed with the Cecil Taylor Black Music Ensemble at the University of Wisconsin-Madison in 1971 (Tenor Saxophone) and also served as a music reviewer for the schools' newspaper, the Daily Cardinal. As a photographer, he has participated in and organized several exhibitions and taught Visual Sociology at Macalester College (St. Paul, MN).

Herman has also served as a panelist for the National Endowment for the Arts, Minnesota State Arts Board, Arts Midwest, and CEC ArtsLink. He serves on the board of directors for

arts organizations based in the Twin Cities, New York City, Boston, Pittsburgh, and San Francisco.  Artist/ Supporter    Minneapolis, Minnesota
---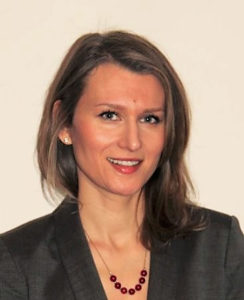 Liza Ferrari is a CPA licensed in the State of Minnesota, currently working for Xcel Energy in downtown Minneapolis. She hold a MBA in Accounting from Pace University in New York and has an arts background. Currently also on the Bard of the SOO Visual Arts Center in Lynn-Lakes Liza enjoys the arts and is a hobby potter.
Accountant, Minneapolis, Minnesota
---
ACW Advisors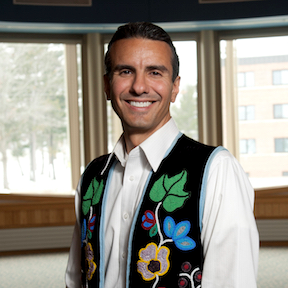 Dr. Anton Treuer (pronounced troy-er) is Professor of Ojibwe at Bemidji State University and author of 14 books. He has a B.A. from Princeton University and a M.A. and Ph.D. from the University of Minnesota. He is Editor of the Oshkaabewis (pronounced o-shkaah-bay-wis) Native Journal, the only academic journal of the Ojibwe language.
Dr. Treuer has presented all over the U.S. and Canada and in several foreign countries on Everything You Wanted to Know About Indians But Were Afraid to Ask, Cultural Competence & Equity, Strategies for Addressing the "Achievement" Gap, and Tribal Sovereignty, History, Language, and Culture. He has sat on many organizational boards and has received more than 40 prestigious awards and fellowships, including ones from the American Philosophical Society, the National Endowment for the Humanities, the National Science Foundation, the MacArthur Foundation, the Bush Foundation, and the John Simon Guggenheim Foundation.
His published works include Everything You Wanted to Know About Indians But Were Afraid to Ask, Warrior Nation: A History of the Red Lake Ojibwe (Winner of Caroline Bancroft History Prize and the American Association of State and Local History Award of Merit), Ojibwe in Minnesota ("Minnesota's Best Read for 2010" by The Center for the Book in the Library of Congress), The Assassination of Hole in the Day (Award of Merit Winner from the American Association for State and Local History), Atlas of Indian Nations, The Indian Wars: Battles, Bloodshed, and the Fight for Freedom on the American Frontier, and Awesiinyensag ("Minnesota's Best Read for 2011" by The Center for the Book in the Library of Congress).
Supporter/Educator, Author  Bemidji Minnesota
---
Craig Harris is Artistic Director of Interference Arts and is a composer, performer, and consultant in the nonprofit arts field. Harris creates multimedia dramatic stage works and creative story spaces, and has been a consultant and nonprofit arts organization leader for three decades, with a focus on arts-based community development. Harris has received support from McKnight Foundation, American Composers Forum, Hanson Institute for American Music, the Right Here Showcase and Rimon: the MN Jewish Arts Council. As Executive Director of Ballet of the Dolls and the Ritz Theater Foundation, he led the initiative to renovate the Ritz Theater in Northeast Minneapolis. He was Managing and Interim Director at the Playwrights' Center, President of the International Computer Music Association, and Executive Director of the International Society for the Arts, Sciences and Technology. He has presented at many international festivals and conferences, including the International Symposium on Electronic Arts and the International Computer Music Conference. Harris received a Ph.D. in Composition at Eastman School of Music.
Why am I joining this Board?
+ Bring my experience and leadership skills to join an engaged group of people focusing their energy on using art to reveal truth and positively impact the world.
+ Bring my experience and relationships working in diverse creative communities to work towards common goals.
+ Help to break down disciplinary boundaries to expand inclusion and deepen impact.
Musician/Composer Minneapolis, Minnesota
---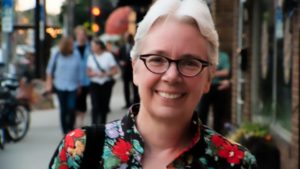 Margo Ashmore promotes arts as tools for information gathering, to inspire environmental action, economic and community development. She is publisher of the award-winning Northeaster newspaper, since 1981, which entails everything from ad sales to writing and photography.
Margo's  unique cross-disciplinary skill set includes events for multi-venue promotional alliances such as Art-A-Whirl® in its 5th through 7th years, shepherding strategic community partnerships with excellent earned media results.
Trained through countless small workshops and hard knocks, as well as the Community Leadership Institute and the Institute for Community Cultural Development. BA in Journalism. Trained by Ernesto Sirolli as a board member in two Enterprise FacilitationTM business mentoring programs. Interned at Intermedia Arts in the early 2000s doing an informal diversity audit.
A lifelong learner, interests include gardening and service on selected boards and committees.  Journalist, Minneapolis
---
---
Clifton Ware
Clif has always been artistically inclined. As a 5-year old, he eagerly drew WWII battle scenes. A few years later he took a year of private lessons in watercolor, followed by an art class in 9th grade. But, when reaching the 10th grade, his choral director-mentor discovered his tenor voice, and that was the beginning of his vocal-music career. Drawing and painting reappeared at times in temporary stints, including his taking art and pottery classes as a college student, and more recently, an acrylics painting class in 2012. Earlier, in 1985, he designed a new family home, with landscaping, that was built in New Brighton, MN.
Clif's vocal music career spanned 47 years, including 2 years as music-and-youth director in a Methodist Church, 1 year as choral music director, and 43 years of university teaching, the final 37 at the U of MN-TC School of Music. During the early years he also earned graduate degrees, including a D.M. degree in voice performance from Northwestern University in Evanston, IL.
Throughout his career he performed extensively as tenor soloist, in recital, opera (55 roles), and oratorio. After retirement, he and his wife, Bettye, a professional pianist, formed a 50s band named The Silvertones, and performed several summer concerts in Salo Park.
As a writer, he's authored four books—Adventures in Singing (4/e 2008), Basics of Vocal Pedagogy (1998), The Singer's Life: Goals and Roles (2005), The Aging Challenge: Making the Most of Life After 50 (2009). He has also given numerous professional presentations nationally and internationally at professional meetings and educational institutions.
During early retirement, Clif and Bettye, also composed 36 songs, including Eco Songs, with 13 songs on various aspects of environmental sustainability. Their music collaboration—Bettye as pianist, Clif as instructor—continues with teaching quarterly 5-week Voice Exploration classes at the St. Anthony Village, MN Community Center.
In 2013 Clif and Bettye co-founded Citizens for Sustainability in St. Anthony Village, where they reside. Since 2013, Clif has published a sustainability e-newsletter, currently on hiatus while he focuses on other writing projects related to sustainability.
He and Bettye are interested in promoting the role of arts as a force for moving society toward a more sustainable future, by emphasizing the systemic role of humans as an integral part of Nature, from which all sustenance flows and upon which all life depends.
Dr. Ware's website (https://clifware.wixsite.com/clifware) is devoted to singing and teaching, integral thought and mind-body connections, and sustainability concerns.
Activist    Minneapolis, Minnesota
---
David O'Fallon is an experienced educator, executive, and leader. He works at international, national, and local levels to develop innovative programs with and through the creative forces of the arts and humanities. He helps organizations and systems move from one stage to the next, and has successfully led national and local organizations and strategic initiatives. David combines the practical experience of leading organizations and implementing change – managing people and complex systems – with visionary leadership and a broad understanding of whole systems.He has held executive leadership positions with federal government agencies, nonprofits, and publicfacing organizations, including the University of Minnesota, as well as the National Endowment for the Arts, and the John F Kennedy Center in Washington, DC. In Minnesota David led the Perpich Center for Arts Education and the MacPhail Center for Music.Retired as the President of the Minnesota Humanities Center, David  focused the organization on the major issues of the state, positioned the humanities as a creative force, and  added significantly to the budget and the over-all impact of the organization. Currently he has formed The Future Inc, to courageously imagine what just and humane and thriving worlds we must create, even  as we confront the cascading challenges of these times.Originally from Minnesota, David co-founded 'In the Heart of the Beast Puppet and Mask Theatre,' now in its 40th year as a force for the creative community in Minneapolis. He holds a Ph.D in Theatre and Community from the Union Graduate Institute and an honorary Doctor of Humane Letters from St. John's University. Minneapolis, Minnesota
---
Lynn Cloonan Olson  I have  always delighted in teaching, beginning that career as a high school teacher of English for 2 years in Nigeria, West Africa. Later I taught English at the grade school and high school level in both Pennsylvania and Illinois. Since coming to Minnesota I've spent 36 years as a lawyer and judge, teaching many law seminars and courses to attorneys.
Learning languages has been a constant source of pleasure for me throughout my years as a teacher, attorney and judge.  Immersion programs in Switzerland (French), Guatemala  (Spanish), and Costa Rica (Spanish) helped me to better understand and converse with the people who appeared in my court. I also speak some German and am now studying Somali  so I can understand  what my students are laughing about.
I have enjoyed all of my work, but have concluded that teaching is my first joy! I recently completed an intensive course on teaching English as a foreign language and am now certified to do so. I believe that English can and will improve life for so many who find themselves surrounded by a language and, perhaps, a culture they cannot understand.
​
I also believe that learning can and should be enjoyed. I intend to create enthusiasm and fun in the classroom through games, music, films, food, and laughter. No one should fear learning English, especially when the atmosphere in our classroom will be one of informality, relaxation and pleasure.  Minneapolis, Minnesota
---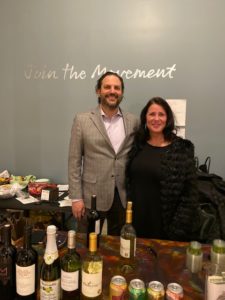 Kristi Hemmer is a social entrepreneur, storyteller, sojourner, albanil and MOXIEmaker. As an educator for 25+ years, Kristi saw firsthand how SUPERstar girls/women shrink in a classroom, boardroom, and conversation; it made her mad enough to quit her six-figure job, travel the world learning about social entrepreneurship and the GIRLeffect, and start her own social business AWEinc. (Academy for Women's Empowerment). AWEinc unleashes the potential in each woman by disrupting the status quo four ways: Corporate America, Youth Programs, International Travel and Social Entrepreneurship. AWEinc. teaches women and girls to be brave NOT perfect. Learn more at www.puttingwomeninpower.com  www.facebook.com/aweinternational
I am joining the Social Art Project because…
I believe in the power of Barbara.
I want to change the language of "starving artist" to "art entrepreneur." Something that changes the paradigm.
I feel creativity is the power of the future.
There's a lot of potential. As an educator, potential is power.
I want art and social justice and entrepreneurship and __________, to be more inclusive.Minneapolis, Minnesota
---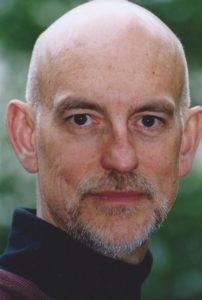 Thomas Fulton    I am a 75-year old who retired six years ago after 35 years working for a nonprofit that supported the preservation and development of affordable homes for lower income families, particularly the homeless.  Over the later part of my career, I became more aware of art as a powerful force in addressing social problems and achieving social justice. I learned that the wisdom, creativity, insight, inspiration and soulfulness of art have been decisive forces for positive change throughout history, and are now critical in achieving the deeper awareness that the world so desperately needs.  This includes art in all its manifestations – visual art, poetry, music, performance art and many other artistic vehicles as well.
Art to Change the World embodies this vision, not only in its support for artists and artistic work, but in the way ACW goes about its work – driven by artists themselves, and recognizing the value of working collectively, collaboratively.  ACW reflects the importance of diversity both in myriad art forms, but also with an emphasis on racial equity and egalitarianism.  In this way, ACW provides an opportunity to join a fellowship that passionately addresses a broad range of causes.  I am very grateful for the privilege of membership, and the opportunity to acknowledge the great contributions of artists including those whose artistic activities are personal and private as well as public. I feel a sense of belonging.   Supporter   Minneapolis, MN
---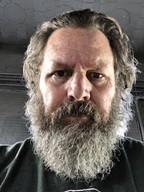 Greg Volker is a sculptor and potter born in Stuttgart, Germany. Volker grew up in St. Louis Park, Mn. BFA U of Minnesota. MFA San Francisco. Studios in San Francisco, Oakland, Sonoma Ca.
Volker has been a studio assistant to John Roloff, Bruce Beasely, Don Rich, Curtis Hoard, Chuck Splady, and Andy Goldsworthy.
He has shown at a large number of venues, including: Minneapolis Institute of Art, California Craft Museum, Solomon/Dubnick Gallery Sacramento, and Virginia Breyer Gallery SF.
His studio is located at 2205 California Street #612
Social Media
https://www.instagram.com/gregvolkerarts/
https://www.facebook.com/gregvolkerarts
Contact Greg at: gregvolkerarts@gmail.com or 707.331.6512
Sculptor, Minneapolis