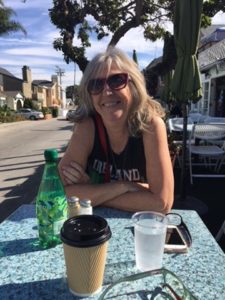 I am 68.
At 41, I moved alone from San Diego, California, to Fairbanks, Alaska, to get my MFA in poetry. I stayed for 22 years.
I published in Calyx.
I learned to backpack. To listen hard for moose and bear. To dress for -35 and watch, at midnight, for the northern lights.
I worked with Tuma Theater, a half Alaska-native / half non-native theater group that used Alaska-native movement and drumming to tell stories.
I began painting.
I built a dry cabin. Hauled water in five-gallon jugs. "Showered" in my hand-built sauna.
I taught English, theater, writing.
I ran the visual arts department of a month-long summer fine arts camp.
I was visual and literary arts program director for the Fairbanks Arts Association, then for the Alaska State Council on the Arts.
I was director / curator for the Bear Gallery
I came out as a lesbian.
I had solo exhibits across the state, including at the Anchorage Museum and the State Museum in Juneau.
I came to Minnesota often to be with my grown kids.
I became a "gran" and moved to Minneapolis.
I had a solo show in Duluth at Prove Collective.
I taught online for the University of Alaska.
I co-founded a Powderhorn neighborhood art-crit group.
I served as panelist for the MN State Arts Board and                Juror for the Powderhorn Arts Fair.
I've shown in the Twin Cities at FLOW Art Space, Gallery 360, Robinsdale Gallery, The Show Gallery in St. Paul.
I curated the Fall Pop-Up Show for WARM.
I published a poem in Building Fires in the Snow, anthology from UA Press, finalist for 1917 Lambda Award.
I have five poems accepted for publication in an AROHO Foundation anthology titled The Waves.
I paint. I write. I meditate.
In summer I garden.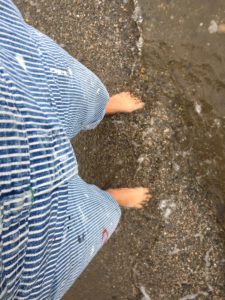 Sandy Gillespie exhibited throughout Alaska, her home for 22 years. Her work is held in the collections of the Anchorage Museum, the University of Alaska's Museum of the North, the Alaska State Museum and Alaska's Contemporary Art Bank. She has received Individual Artist grants from the Rasmuson Foundation and the Alaska State Council on the Arts. As a co-founder of SoNot, a coalition of six Fairbanks artists, Gillespie organized exhibitions throughout the state, including Double XX, the first comprehensive look at contemporary women artists in Alaska. Gillespie has worked for both the Alaska State Council on the Arts and the Fairbanks Arts Association as Visual and Literary Arts Director, and for UAF's Summer Fine Arts Camp as Visual Arts Director.
Since moving to Minneapolis five years ago, Gillespie has had one solo show and has participated in several group shows. She has served as Curator for a Pop-Up Show for WARM members, a panelist for the Minnesota State Arts Board grants program, and Juror for the Powderhorn Park annual arts fair. She is working toward a Certificate in Book Arts at the Minnesota Book Arts Center.
Gillespie has been a resident teaching artist in Alaska schools, and she taught for many years as an Adjunct for the University of Alaska. Her MFA is in creative writing, and she has published poems in Calyx: a Journal of Writing and Art by Women and in Building Fires in the Snow, a University of Alaska Anchorage anthology and finalist for a 2016 Lambda Award. She has five poems in AROHO (A Room of Her Own) Foundation's forthcoming anthology The Waves.