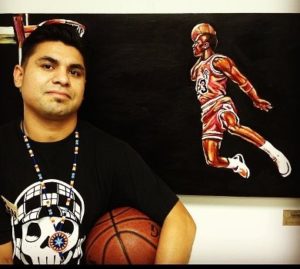 I use painting as a visual process to journal my dreams. Dreams occur involuntarily in the mind and they are fleeting. As a result, I am driven to capture the fleeting images, ideas, emotions and sensations of dreams. Over the last 13 years of painting I have noticed recurring dreams with intense opposition. Many of my paintings explore motif such as identity, family, love and can interpreted as personal, reflective, and hopeful dreams. Nightmares on the other hand, have created paintings which convey a sense of despair, anger and chaos. The challenge of painting the juxtaposition of my dreams has help me develop a restorative and meditative insight about myself.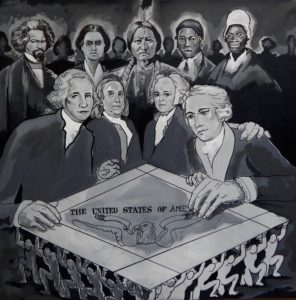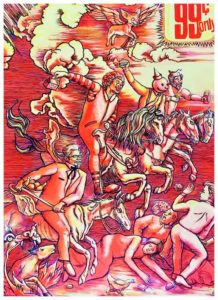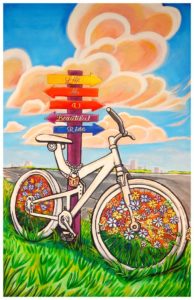 _____________________________________________________________________________
Kenneth Rivera In 2010, I moved from Los Angeles to Minnesota to further my education in the arts. I received a Masters in Arts Education at the University of Minnesota and I am currently working as a public school art teacher. Teaching art is a practice and I believe that encouraging youth to express, explore and develop artistic skills helps them build a foundation for mindful learning. The arts are the cornerstone of communication and everyone has a unique story to tell. I love to foster this in the youth through my teaching.
Teaching also provides me with endless inspiration for my personal artistic expression.
I use painting to process my dreams and nightmares. Exploring identity, family, and love, in my work plays between the worlds of waking and dreaming with a fantastical style. Ugliness and beauty swirl around my work, which speak to the power our minds have to imagine, to frighten, and ultimately to heal.   Artist Minneapolis, Minnesota   Read More