Is a practicing, multidisciplinary Research-thinker-Artist-Speaker who has been ARTiculating Motherhood/Mothering/MotherValue & Worth (care work) in the socio-political-economic and artistic context, for nearly two decades. She is the Director of internationally award winning woman-adventure documentary Film "Two States of Mind" (2002) about women's voices regarding the Israeli Palestinian conflict and UN resolution 1325. Artist Creator of Two large scale photography-text-video exhibitions about motherhood;  The Mother Daugther and Holy Spirit (2006) about the secrets of the transition into motherhood, and  INVISIBLE INVALUABLES- photography, light, video installation (2011) About the value of mother/care/parent labor in the economic economy, which developed into a co-authored book chapter titled "If Mothers Counted- Status symbols for the invisible art of mothering" published in the feminist economics book "Counting on Marilyn Waring- New Advances in Feminist Economics" by Demeter press. Chapters about her "out of the box" perspective" are published in best selling Israeli books on Mother work (Lehiot Ima) and Subjective feminine sexuality (Erot).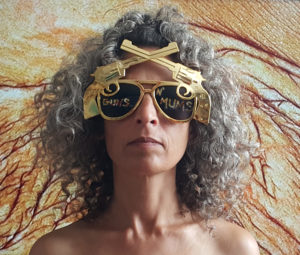 Seeking more communication with unlikely audiences made her develop traveling Visual Performance Lectures that connect cultures, languages, image, text and context, and are time/place and Shira specific. For instance "Hot Potato called Mama", about the erasure of mothers- performed at the Dallas Museum of Art with collaborative art project The Motherload. "Our Enemies realize our power before we do" about women's coveted power- performed for The Mothervoices 1st conference (Holland), "Do we value our Values" about the gap between values and actions, and "Being a woman who loves men and hates War", about a feminist wife and mother to/of men in war territory Israel- were performed for The Women and Money project in Minniapolis. Richter also curated a Video-text column for The Mothervoices project (The Netherlands).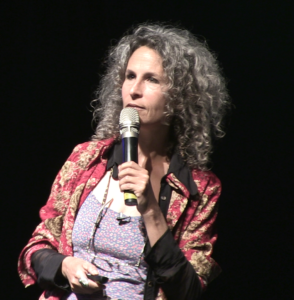 A long time feminist mothernest activist, Richter is the initiator and creator of the first facebook page in Israel to call for inclusion of Gender studies in the formal Educational system and the first facebook page in Israel to question  educational system practices regarding homework.
She also curates, organizes and facilitates panels, teaches, motivates and advises.
More information about her work can be found in the "details about" section of her facebook page – and some of her published writing can be found at academia.edu.