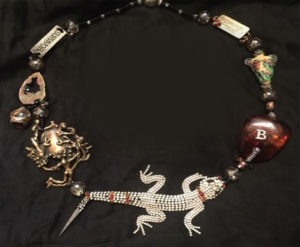 I  am an Intervener
Cambridge educated philosopher, Tim Ingold, holds a unique theory on art making. Dr. Ingold suggests that artists are simply interveners on any particular materials and/or objects the artist manipulates.
Bring me your history objects or jewelry you love but never wear and I will engineer them into an Objetos de la Historia for you. $100-$500
Left: Barbie B -In the collection of Barbara Bridges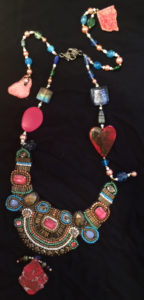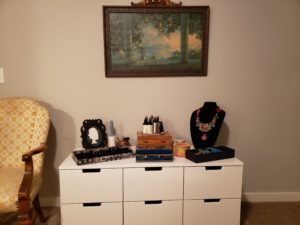 In the collection of Linda Lade
With several of my most precious possessions: Maxfield Parrish "Daylight " original print from my grandmother and her Queen Anne chair that my mother loved, and a cameo that my daughter Dana made of my profile (torn paper). And now my new yet-to-be-named necklace.