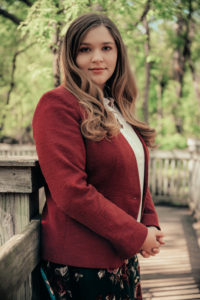 Rebecca Froehlich is a working artist and communication professional. She graduated with a BFA in Painting from University of South Dakota in 2017 and experienced training as an Artist in Healthcare at Sanford Arts Vermillion, Sanford USD Medical Center, and the University of Florida's Shands Summer Arts in Health Institute. While working with people with dementia at Sanford Arts Vermillion, she completed content analysis-based evaluation of the program, The Impact of Arts Engagement on BPSD (Behavioral and Psychological Symptoms of Dementia). She has experienced leading community-based art projects in rural and urban settings. She will graduate with a Master's In Education from Augsburg University in Spring 2022. Rebecca is available to hire for copy writing, grant writing support, and commissions for crochet, wildlife photography work, and murals. Find her on Instagram at @rebfroehlich and learn more: http://bit.ly/RebeccaFroehlich
Intern, Artist, Minneapolis 
---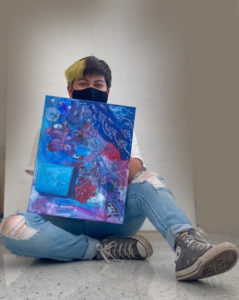 Aristóteles Carbajal (Ari) loves art— he prefers painting, Though young and often tired, when inspiration moves their spirit,Ari attacks the canvas. He challenges the viewer to look deep into his art. Where a lot of good things happen! A lot of these "good things" were inspired by Ari's sister who told Ari they sucked at drawing. This early criticism went on to fuel Ari's choices in subject matter, medium and composition. Ari challenges any and all canvases. Look deep within their world, there is so much to see.
Social media: Instagram @mossy_raccoon  Artfol  @mossy_possum TikTok @mossy_raccoon
Artist/ Intern     Stillwater, Minnesota 
---
Beatrice Crow is an educator and an emerging artist and designer in Minneapolis, MN. Born and raised in New Hampshire, Beatrice grew up painting, drawing, and spending lots of time outside on her family's farm. She earned a degree in art history and studio arts from Carleton College in the spring of 2020, and during her time there fostered an interest in graphic design for social media, watercolor and gouache painting, printmaking, and arts education (culminating in summer internships at the Guggenheim Museum and the Children's Museum of Arts). Beatrice now is a teaching assistant at a therapeutic preschool in St. Paul and sustains a painting practice from her studio. Her work focuses on the vibrant colors of sunrise and sunset. In her freetime, Beatrice can be found learning a new craft, watering one of her many plants, or trying out one of the many Twin Cities breweries.
---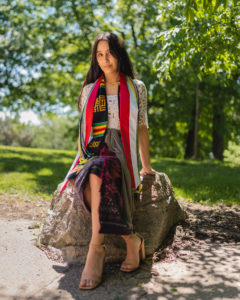 Natalia Granquist is an artist/art historian who is deeply interested in providing platforms to stories that have been silenced or suppressed. She loves to do research, especially through a decolonial lens, and even more so if it is about a woman of color. Recently, she graduated Cum Laude from St. Olaf College with distinctions in art history and studio art. Her thesis in art history focused on amplifying the stories of Teha'amana and Ni Pollok who were exploited by south sea Orientalists. Through her artwork and writing, she strives to uncover lesser-known stories and to relay her own gaze as a Balinese woman navigating the historically white male-dominated world of art history. With experiences in building websites for Columbia University and St. Olaf College, Natalia enjoys digital curating and seeking methods of furthering digital interactivity. In her free time, she likes to paint wearable art on denim jackets.
View her previous work here:
https://soilissentient.cargo.site/
https://pages.stolaf.edu/lastinglegacy2021/
Personal pages:
https://luhnatalia.cargo.site/
https://www.linkedin.com/in/natalia-granquist/
https://www.instagram.com/nataliagranquist/