Pre Film Discussion on Truth, Healing and Reconciliation with Anton Treuer, Wesley May, Sarah Edstrom and others. Pay What You Can from $0-$25
October 13, 2018 @ 5:00 pm

-

10:00 pm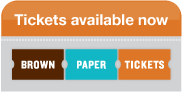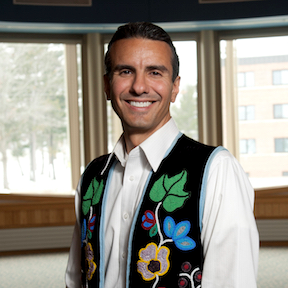 Busting Down the Silos
Want to have an authentic conversation with someone outside your socio-cultural silo?  Come to non-profit Art to Change the World's See. Say. Do historical trauma event with a hot dish and an open heart and mind.
Dr. Anton Treuer professor, writer and lecturer, who was heavily featured in the Dodging Bullets documentary film, will lead a Truth, Healing and Reconciliation discussion  (5:00-6:30) focused on historical trauma with  Wesley May (Red Lake) and   Sarah Edstrom .
Dr. Anton Treuer holds degrees from Princeton University and the University of Minnesota, is Professor of Ojibwe at Bemidji State University, is the father of nine children and author of 14 books. His equity, education, and cultural work has put him on a path of service around the region, the nation, and the world. https://antontreuer.com/upcoming-events
The discussion event will include a community hot dish meal and will feature Thought Leaders Michael Goze from the American Indian Community Development Corporation; Judge Jim Randall, retired Minnesota Court of Appeals judge; Steve Barberio, Executive Director of Bet Shalom temple; Herman Milligan, African American managing partner of the Fulton Group; members of the Hmong community and others.
This is NOT a panel discussion.  What is a Thought Leader? Our goal is to rip down the silos and have an authentic conversation. The discussions will follow Wesley May's workshop on Identity, which will be presented from 1:00-5:00 pm on October 13. The community event will continue from 5:00-6:30 with Dodging Bullets starting at 7:00.   Our programming on October 13th promises to be a day filled with richness and meaning, breaking down the silos – and will challenge our preconceptions. Our goal is to  identify PRACTICAL SOLUTIONS to move forward together.
6:30 Identity mural auctioned for the benefit of ACW.  Installation at the location of your choice.
____________________________________________________________
Dodging Bullets    The film was voted Minnesota's Best Documentary at the 2018 Mpls/St. Paul International Film Festival (MSPIFF). The film speaks to our mission of moving people to ACTION using art. Filmmaker and director, Sarah Edstrom will join us. (The film was co-directed by Kathy Broere, Bob Trench and Jonathan Thunder). This award winning, powerful documentary is the first to chronicle the impact of historical trauma on the lives of Native peoples today, giving voice to their stories of survival and resilience in the face of multigenerational trauma.    The film is a collection of experiences that includes a majority of Native voices, along with activists, legislators, and researchers, to illustrate the effects of intergenerational trauma and to help forge a path towards the future. What is clear throughout the film – and these stories – is a defining message: If a true healing of the wounds done to Native communities is to be achieved, the trauma cannot be ignored.  http://dodgingbullets.org/in-the-news/