1-5:00 Wesley May – Identity Workshop – Library $5
October 13, 2018 @ 1:00 pm

-

5:00 pm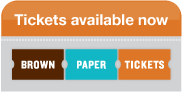 _______________________________________________________________________________________
Project Description:  Wesley May  Topic: Identity
At these exhibitions, I demonstrate, with all the care and concern of love, my craft and technique and explain how it shows in each brush stroke. I speak of how we approach a blank canvas, is similar to how we approach life, either we step up and just do it, or we stop, hesitate not wanting to make a mistake. As we move through a painting, what we thought might have been mistakes disappear as we continue to work on the painting, and the more beautiful the paintings become, the same with life, what we thought were mistakes, we can fix them and move on, and the more beautiful people we become. I feel that sharing truths while creating images is visually expressing that which is in the heart and creates an experience of art with resounding ripples. I am spiritually grounded, I walk my talk, and I lead by example.
Workshop: 
Workshop: Join me in exploring your identity as we discover who we are by collaboratively creating an 8 X 10 foot mural in a 4 hour workshop.  I guide you through identifying your beliefs so you can understand who we are. Limit 10.  All Ages. Mural will be auctioned for the benefit of ACW.  Installation at the location of your choice.
Expert Voice:
Daniel May is a 22 year old from the Red Lake Chippewa tribe  and is a long time associate who has used the strategies developed by Wesley May to overcome  obstacles in his life. He will share his youth voice story with participants as part of the workshop.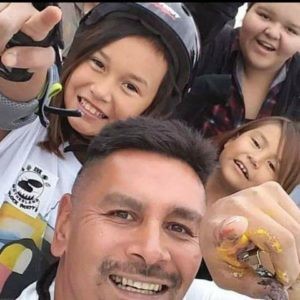 Biography
I am a Native American from the Red Lake Indian Reservation in northern Minnesota and a First Peoples Fund artist. I believe that an artist's role in the community is to bring awareness of the voices that are rarely heard, not to lead the charge of any cause, but to unleash the potential of others through art. I travel around to art shows, powwows, and other community events and empower others through Live Exhibition paintings. Expressing truths as the paintings are created. I encourage children, youth, adults, and elders to share with me, their knowledge of art, to become part of a kindred energy in the creation of each piece. Bringing awareness of art in our lives from the first brushstroke, to building confidence in those that choose to include their voice.
Using Creator given talents to serve others, I demonstrate the simplicity of life through paint, utilizing the four colors of the medicine wheel as my starting point, where our roots grow, to swirl outward to be more inclusive of all races, all emotions, and all parts of being.  As Anishinabe we have always been inclusive and non-judgmental, always encouraging and doing our best. This is the way I live, the way I paint, the way I use my talent to serve people and the Creator.