Name tags for the Oct 5 Friends Fundraiser are small artworks by participating ACW artists. Join us and support our dream of providing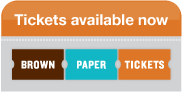 Friends of Art to Change the World Fundraiser
You are invited. Join us for an unusual VIP experience before the See. Say. DO opening night.  Our event will be a lively, fun, interactive night, filled with open conversations about society's pressing issues.  Attendees will have the first opportunity to view and purchase the art, bid on ACW artist art, workshops, Chowdah feeds and other precious objects from the silent auction, discuss the issues featured in the art show with the 20 artists and their topic experts, and share the issues they are most passionate about.  Nametags will be small signed artworks from ACW members. Tickets are $75 each, and, in support of ACW values of inclusion, all patron-level attendees are encouraged to donate a ticket to a youth/artists/first time attender.  ($50 of ticket price is tax deductible)
Creative nibbles and fine wines will be served.
Silent auction. Bid  on ACW artist art, workshops, Chowdah feeds and other precious objects
ACW sneak peek performances by Grace Bianchi and Nick Cocchiarella.
Your ticket will also include entrance to the  8-9:30  Danielle Ricci -Borealis Dance Co. –Hmong Refugee Story Threads of My Cloth. ACW is committed to joyful change. This event will be a night of both fun and rich and meaningful dialog!  Learn More about Threads of My ClothOngoing Hmong Refuge Crisis  Click Here  and here  https://vimeo.com/275504471
Buy Tickets Here! https://www.brownpapertickets.com/event/3591980
Read about us: https://www.arttochangetheworld.org/mission/
Read about the See. Say. DO event:   20 Artists and 20 Topic Expert voices, 10 Pre/During and Post-Performance Discussions, 8 Workshops, Non-Profit Networking Night, Take Action Pop-Up Performance Night,  Dodging Bullets Discussion and Filming.  https://www.arttochangetheworld.org/events-b/ 
3450 Snelling Ave S, Squirrel Haus Arts in South Minneapolis.
---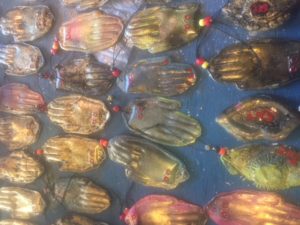 Each person to attend a See. Say Do. event will receive a hand made token created by ACW artists when they write on the back… what will they DO when they leave the inspirational See. Say. DO call to action..
Susan Huhn Bowles , Jill Waterhouse, Layl McDill, Danielle Ricci , Craig Harris and Herman Milligan work on nametags and tokens.