See . Say. DO Report. Respectfully submitted, Barbara Bridges, Director-Art to Change the World
Proposed significant outcomes:
1. Create change by building cross-cultural conversations and providing a space for individuals to develop individual action steps to solve community social problems.
2. Increase our participants' engagement and community access to the arts and a myriad of other resources to build community and effect change
3. Create new art-based models/formats to be inclusive of more community voices.
4. Engage participants to consider, "What are you willing to contribute to transform the world into a place that is equitable and inclusive of all voices?"
How DID we DO?
Artists worked with their topic experts and developed their artworks, performances and workshops in an entirely different way.  They informed each other as the work was developed.  The scientists, counselors, feminist voices, American Indian youth, school police, technology K-12 teacher, disability rights publisher and water quality non-profit partner collaborated to design interactive art works with widened perspectives. The audience benefited.
Our strategy to provide access to all worked! Seven of the 9 performances were pay-as-you-can and we offered an ALL EVENT "Curiosity Pass" for $25.  We attracted over 700 attendees.
We now have almost 140 members who come from many cultural, age and differently-abled backgrounds. Our 10 person Take Action Pop Up performance was coordinated by three young performers from the Twin Cities. Our Friends of Art to Change the World event enjoyed 9 sponsored tickets given to  people who could not have attended otherwise. All artists and voices were stationed by their artworks and engaged the audience in many interactive conversations. Entertainment was spoken word artist Jill Waterhouse and author/poet Nick Cocchiarella. Thirty students from South High School with 5 youth leaders, the school police officer and the assistant principal, worked with an international program, Compassionate Conversations, co-founded by two ACW members, FE Love and Kira Corser.
ACW employed many strategies to insure, in an empirical way, that the audience reflected on what THEY could do to make the world a better place. The most exciting was our DO hand strategy. The ACW artists had several work days where they created 6″ cast resin DO hands (like a large milagro). This also built the ACW community. The attendees were asked to write, in a phrase, what they were willing to DO going forward on the DO Hand and on a poster. They kept the DO Hand- to remind them of their commitment to action. Data below.
Impact
Historical Trauma Event and Dodging Bullets screening: This event was one of the projects which birthed a discussion group going forward.  We are pleased to report that Dr. Treuer signed his name to be part of that ongoing conversation. The discussion event included a community hot dish meal which was a big hit and got a lot of play on NPR.  Thought Leaders Michael Goze from the American Indian Community Development Corporation;  Steve Barberio, Executive Director of Bet Shalom temple; Herman Milligan, African American managing partner of the Fulton Group, and Tony Xiagg from the Hmong community were compelling contributors.  People were especially moved by Tony's story of a man who has permanent damage from being quieted with opiates on the long silent march out of the country when he was a child.
The Recovery from Trauma Workshop. This event also earned a conversation group going forward. Led by  David Swarthout, a psychotherapist specializing in addiction, and ACW  sculptor Barbara Bridges.  The workshop invited EVERYONE who has a connection with TRAUMA to join them for two hours of resource sharing, art-making, conversation and most importantly – identifying strategies for change.   Participants will be invited to select a recovery talisman from the drawers and cupboards of Barbara artwork "TODAY, I'm Alright"  to share at the workshop and then take home to help in their ongoing recovery.
Wheel Chair Give Away. A $4,000 motorized wheelchair, contributed by the family of Erik Helgeson,  was given away by ADA /Bush signing pioneer and Access Press editor, Tim Benjamin and ACW artist, Madelynne Engle to the Christi Michaels family who wrote a compelling essay of need.
South High School.  The 30 South High School students  may be installing their Peace Post and reading the writings completed by the 6 youth leaders with Compassionate Conversations leaders FE Love and Kira Corser. ACW members Jill Waterhouse and Denny Sponsler are also involved in the planning.  We had 12 of the students sign up to be part of our new ACW Youth advisory board which meets an important part of the ACW mission. The Minnesota Humanities Center  and The Givens Foundation for African American Literature partially funded this event.

We are discussing a project which would work towards the goal of funding more screenings of Dodging Bullets with the purpose of starting more discussion groups.  The youth leaders at South are very excited about joining ACW and starting this project.  We may have a meeting scheduled with Peggy Flannagan for support. Anton has agreed to continue his involvement. I may be writing a study guide for the Dodging film-gratis.
In discussions with Shira Richter about PTSD/Mother project in Israel.

Populations and communities served.
We heard over and over how ACW was different from other "arts organizations". That is because we ARE!  We brought over 700 people into the Longfellow community, and the non-profit venue Squirrel Haus Arts earned tremendous exposure.
See our target audiences following the events
Pop-Up Performance     Oct 14  Youth and marginalized individuals. Topics spanned 10 different societal concerns.
Barbara Bridges Recovery/Trauma Workshop     Oct 14 ALL people in recovery from ALL trauma.
Layl McDill Device Persuasive Technologies         Oct 14 ALL people addicted to their devices.
Dodging Bullets and Historical Trauma Discussion with Anton Treuer Oct 13 ALL people trying to understand how historical trauma works at a DNA level.
Wesley May Identity Workshop Oct 13 Wanting to understand who they are and why.
Barb Kobe- Endangered Feeling  Oct 13  Interested in using art to heal emotions.
Craig Harris- SenseAbility  Oct 11 Oct 12 Interested in the Palestinian crisis.
Shira Richter & Kate Fisher MotherCare Oct 10 Mothers and their role/challenges in society.
Laura Mann Hill Race/Identity    Oct 09  Interested in understanding multi-ethnic origins and the challenges.
Grace Bianchi/ Danielle Ricci Body Image  Oct 09 Interested in understanding how social media affects people and body image–especially the youth.
Engle, Benjamin, Helgeson, Film The Real Story & Satin of Knowingness  Oct 07 Interested in challenges for the differently-abled.
Candy Kuehn Turbulence-Hats workshop Oct 07 Interested in strategies to help emotional turbulence.
Kira Corser Fish Tales & Climate Change Oct 06 Interested in climate change strategies.
Maris Gilbert Water: Beauty in Peril  Oct 06 The journey of the Mississippi water.
Danielle Ricci Threads of My Cloth       Oct 04 -Oct 05 Understanding the Hmong migration.
Who Was Served?

We are building our non-profit, diverse coalition of artists, educators, scientists, topic experts, and other change makers who join forces in service of positive social change. We employ the arts, education, audience engagement, and organizational partnerships to invoke positive discussion, reflection, and action.
We are proud to report that over 700 people attended our event. This includes over 100 on Opening night.  Over 60  ACW members were actively involved in staging the event–strengthening our ACW community.
We chose Squirrel Haus Arts because it was on the light rail and had an edgy grass roots ambiance which we hoped would be welcoming to everyone.
ACW believes we have just planted our first community-building  garden with our See. Say. DO event.  We plan face to face social gatherings; discussion groups, both digital and  face-to-face; and supporting small projects of ACW members going forward. We also acted as fiscal agent for ACW member, Wesley May, and expect to serve many more ACW members in this capacity going forward.
We believe the over 200 commitments to action will "serve" hundreds in the rippled acts of kindness, change and support.
ACW believes we have empowered all who participated, and reflected, at the See. Say. DO event. They will be moved to live in the world in a more mindful and pro-active way.
How did this project or program broaden access and/or increase engagement?
Our assertive and successful efforts to seek funding support from individuals and in-kind contributions from many vendors enabled us to offer most programming as pay-as-you-can. This and our Curiosity Passes – distributed to all artists, experts, volunteers and students who Director Barbara Bridges spoke to at the U of M and Metro State, brought people to the event who may never have attended See. Say. DO otherwise.
Art To Change the World was deliberately designed to put as many people as possible in leadership roles.  The artists, expert topic voices, performers, volunteers and other members (you do not have to be an artist to  be an ACW member) all have their circles of potential audience members.
The list of programming in the previous section also illustrates how the many and various topics also brought new audience members to the See. Say. DO event.  Again, many mentioned that they had never been to an art exhibition.
Finally, all the 20 artists are social practice artists.  Almost every one  designed audience interaction into our work.   Many of us collected data in the forms of surveys, video footage, and audience testimonies.
ACW member Kira Corser created several videos:
Compassionate Conversations  https://vimeo.com/294360852
Shira and Barbara  https://vimeo.com/294579862
ACW Trailer   https://vimeo.com/294364464
Trailer 2   https://vimeo.com/294889143
Compassionate Conversations 2    https://vimeo.com/296466777
Were there any unanticipated results, either positive or negative?
Positives:
We were thrilled with our over 700 attendees.  Art to Change the World is a 9 month old non-profit.  We were an unknown. We now have a reputation for excellence (according to our testimonies and data collection) and will be able to build on that success going forward.
We really took a chance hiring Anton Treuer with the hope his presence in our project would earn us credibility and viability in the press, word of mouth buzz and on the radio. We also hoped he would bring us high potential large donors.  Dr. Treuer won an NPR interview and our registration for the Historical Trauma event spiked on airing. Over 100 people attended the HT event.  Dodging Bullets co-director, Sarah Edstrom  did a wonderful job leading an after film discussion. The film has been screened multiple times at Forest County in Wisconsin and is currently screening there on a monthly basis. It also has been screened in Morton, MN as well as Whittenberg, WI.
We hoped  Dr. Treuer's involvement  would drive attendance  to all events and we believe it did.
The extreme challenge of the technical support for so many performances created the need for an additional hire which created an overage on the budget and an out of pocket donation from the event coordinators.
What Did We Learn?
Friends of Art to Change the World Fundraiser.   Almost 100 people attended the Fundraiser. Fifty three paid to attend. We collected a random sample survey of 40 people 23 females and 17 males.
| | |
| --- | --- |
| Age Range | Residence |
| 0 – 25 = 5 | Out of State  = 7 |
| 26 – 40=11 | Mpls/St. Paul =15 |
| 40 – 60=8 | Suburbs=10 |
| 61 and above =16 | Greater Minnesota = 8 |
We earned $1, 683 on the silent auction.  The wine was donated by Alexis Bailly Vineyard and Austin Brown from The Second Street Spirits and Cider Werks.  Pat Rogers donated the food from Holy Land bakery. Majentah Aquarius skated the donation hat through the crowd to great effect and Jill Waterhouse and Nick Cocchiarella provided entertainment.
We asked for one word reflections:
Well done, Magical, Lovely, Exquisite, Intrigued, Incredible, Spectacular, Wonderful, Diverse, Cool, Awesome, Interesting, Fantastic, Diverse, Fun, New, Great Job, Good Food, Wonderful, Inexplainable, Good, Energetic, Creative, Lively, Sincere, Eye-opening, Like it!, Great, Fantastic, Beautiful, Interesting, Fun, Variety, Beautiful, Moving, Eye-Opening, Blown Away, Eclectic, Diverse, Lively, Inspiring, Peace.
_______________________________________________________________________
It is important to note that the ACW Director hired out of her pocket well-known non-profit consultant Herman Milligan, who contributed to the success of See. Say. DO in a significant way.
The  grant proposal and reporting questions really made us reflect deeply on our purpose and mission and what we could/should do to meet that mission.
It was very discouraging to discover that  grant after grant we were denied funding support as a group (no proven history) which many of us would have received based on our individual levels of achievement. We appreciate the Humanities Council giving ACW  the opportunity to prove what we could do.
Without their support, none of the artists would have been able to receive the historical stipend payment.  Artists were paid for participation in an exhibition! Historic!! Artists need to be recognized for their contribution if we want to continue to have artists in our world.  Thank you.
What will we change moving forward?

The need to move forward on the faith that we would find funding for our unique model with grant funding. because of our brand new status, was very stressful for many concerned.  Our battle cry moving into the future is FUF. Funding Up Front!!
We were disappointed that there was not more interest in our 7 workshops.  Several were full but most were sparsely attended even though we advertised them extensively.
What are your future plans for sustaining this project or program?

Our original design intended to use the See. Say. DO event as an incubator for developing our works with the intention of  moving forward with our themes and works.
Craig Harris modified his "Elijah"  work and is planning on an international tour.  Barry Scanlon plans a New York exhibition of his corporate abuse series, Madelynne Engle's Satins of Knowingness will be traveling to other venues and Barbara Bridges has had several offers to install her TODAY, I'm Alright sculpture in venues where it will be used for trauma recovery workshops.
With the success of the See. Say. DO event and the empirical evidence we collected, the ACW collective is well positioned to move forward to seek funding for future projects.
How Will We Share Our Findings?

We collected data in a variety of ways and plan to share it on our website and in articles submitted to print, TV and radio by ACW Director Dr. Barbara Bridges and others.
We had an ACW member circulate on VIP and Opening night and collect name, gender, age, city and reflections phrase. See results above.
ACW hired Film North to shoot 5 days of footage of events and interviews to be used to create a See. Say. DO documentary. We will have to seek funding to complete this project.
We managed to collect over 200 "DO" commitments with our DO hand strategy. Dr. Bridges will also analyze these action commitments and they will be shared on ACW's See. Say. DO outcomes web page and in all media. https://www.arttochangetheworld.org/events-b/ Here are a few examples:
*Love everyone, Love Myself, Everyday
*Build Community, Further Develop  writing craft response to issues of justice. Finish another novel-this one called *History/Artist.
*Respect the Earth
*Use camera to document /cement love of family
*Advocate for Justice
*Promote artists who address global warming solutions
*See underneath what is happening
*Connect with water organizations in Minneapolis and in Florida. Be active with caring for water
*Justice for ALL
*Found my people. Found a new direction
*Try for not so much scary talk. We can not afford to be paralyzed
*Make more music
*Echo the transformations which happen here.  Berlin:Israeli -Palestinian Women Think Tank.
*Make art that promotes social justice and ends the WAR
"TALK ART" to all who will listen
*Love Everyone, Love Myself, Everyday.  Respect the Earth. No Littering.
*Advocate for Justice
*Make art that promotes social justice and ends WAR
*Stand on Every Corner
*Think More about the water I drink-and work to make sure it is safe.
*Not so much scary talk- we can not afford to be paralyzed.
*Raise Artists, Musicians, Dancers and Provocateurs
*Donate
*Publish more essays written by people with disabilities
*Call my legislator
*Write my book
*I will be constructive
*Put my thoughts down on paper
*Volunteer for Literacy
*Spread the Knowledge
*Be honest with myself and others
*Write the change
*Keep freakin' out the squares
*Be Local. Build Community.
*Step Up Speak Up Support
*Talk to people I sit next to on the bus more often
*Encourage
*Get elected to the school board
*Amplify minority voices
*Stand on every corner
*Continue Thinking
*EcoWorks
*To Authentically Follow my Path
*To share Truth. My Truth. Even if it is hard to share
*Sight through time with eyes closed
*Defend the water
*Defend my culture
*Fight against the expatriation of my people
*Love the earth and everyone on it
*Continue writing and drawing and voting and communicating and living with Fervor and Passion
*Educate
*Let go and smile
*Ask family and friends to learn and tell their family's story of immigration
*Volunteer for literacy
*Donate
*Understand that your truth is only one truth
*Spread Love and Kindness
*Spread the new Knowledge
*Talk too much ;))
*Advocate and Educate Technology "Playpen or Playground"
*Promote tolerance by example in everyday life
*Promote Teachers!
*Become a dedicated water protector
*Write the change
*Draw ; 0 ))))
*Support Women: financially, emotionally, in politics, in the home
*Learn more!!
*Center children's voices and listen to their ideas
*Advocate for the arts daily
*Find my cause to make a positive change
*Write a mental health memoir
*It's OK to be different
*Create time for me to reflect
*Be respectful
*Death Awareness
*Being positive and never losing what makes you unique
*Become an elementary school teacher
*Educate and love
*Act with integrity and love to the my highest understanding
*Art CAN change the world. It has done so throughout history.
*Just try to keep going…and help others to plan to vote
*Support the School
*Use literacy skills to promote a shared mental model promoting positive adaptive change at my hospital
*I will look beyond myself and my own needs
*Connect with people
*Protect water
*Look outward- not inward
*Connect with my legislator
*Be present
*Smile often
*Join a club
*Spread happiness
*Community Outreach
*Tell people you are worth it
*Show up even if you do not want to
*Believe in Change. Hold onto Hope. The arts give us a vision of what could be
*Help those in need
*Respect
*Use art to share our stories and experiences
*Help to get out the vote
*Eschew tolerance . Promulgate empathy
*Witness from the heart. How the artist animates the spirit
*Listen and discuss
*Spread Positivity
*Live a good life
*Love sanity
*Engage
*Love  more freely and smile
*Lead
*I will smile when others are not
*I will compassionately listen to survivors
*Workout and be healthy
*Be a good wife and mother
*Create public sacred space
*Motivate
*I will not park in handicapped carping- even though I have certification
*Work harder
*Fund the film and raise awareness
*Live with Happiness
*Meet people
*Help others
*Put thoughts into action
*Intentional conversation
*Persistence
*Door knock to get out the vote
*I will make more of an effort to actively collaborate with more community partners
*Help Others
*Amplify women of color on social media
*Encourage others
*Quilts for people that are homeless and homes to be in
*Be an example. Stretch myself in awareness, conversation and sharing empowerment
*Enjoy spending time with my mom  and cherish that time.
ACW member, Kira Corser created several videos which have been widely distributed:
Compassionate Conversations  https://vimeo.com/294360852
Compassionate Conversations 2    https://vimeo.com/296466777
Shira and Barbara  https://vimeo.com/294579862
ACW Trailer   https://vimeo.com/294364464
Trailer 2   https://vimeo.com/294889143
See. Say. DO was partially supported by the Minnesota Humanities Council, the Israeli Consulate, Lynn Olson, Jim Randall, Barbara Bridges, Donald Helgeson, Pat Rogers, and The Givens Foundation for African American Literature whose support is made possible by Target. This activity is made possible by the voters of Minnesota State Arts Board Operating Support grant, thanks to a legislative appropriation from the arts and cultural heritage fund.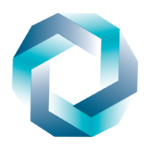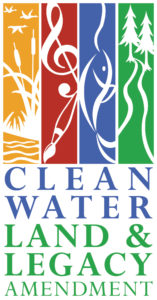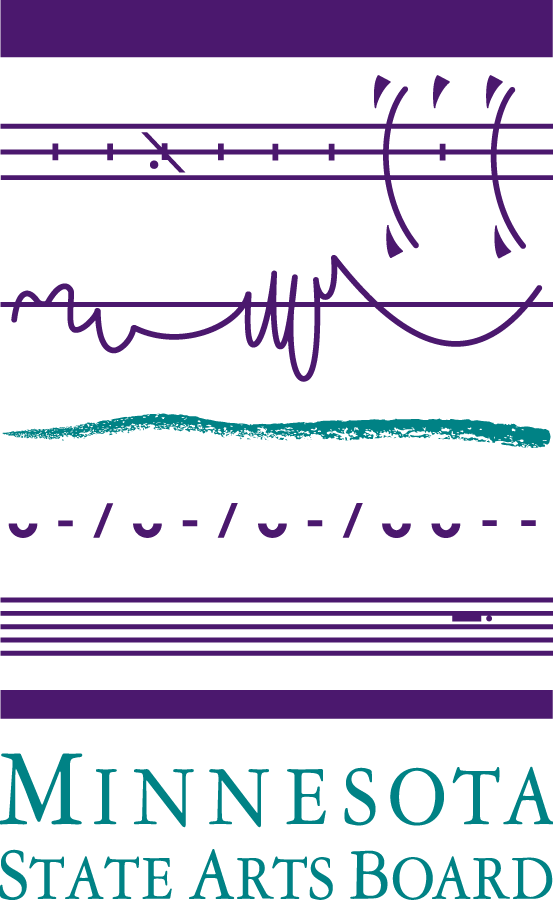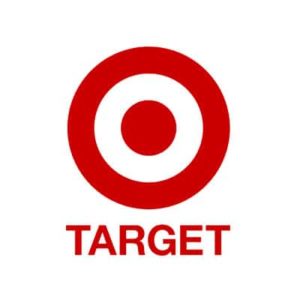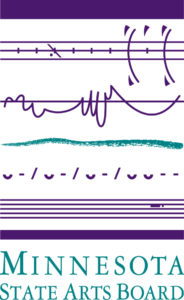 Testimonials:
Barbara,  Thank you so much for your dynamic leadership in pulling this event together. You really hit a home run and I am confident that you have generated real momentum for positive change through art, film, social movement, and human connection. I was very proud to be part of Art to Change the World's See. Say. DO. event.      Anton Treuer, Professor, Author, Activist

*Congratulations on an epic production of grande proportions!  It should not go without saying and I was remiss in leaving without shouting it from the rafters…you saw, you said, you did!  Hopes for some well deserved rest!  Paul  Brown, technical expert volunteer
*Barbara,   You are a wonderfully generous soul- take good care of you, and thank you so much for birthing this brilliant, urgently needed community.   Abrazos,   Anya Achtenberg, Author
*For Grace Bianchi: The see, say, do event with art to change the world was a very eye opening and engaging event to see how a new generation is affected by social media. Growing up in a generation where the Internet was just starting out, it was intriguing to see the issues social media brings to girls body image, never being enough, and seeking that perfect life. It was interesting to hear how these young ladies handle it and make choices to support a healthier lifestyle where they are enough. It gave me compassion for a generation dealing with things much bigger than themselves, and how I can support and have conversations with them in a different supportive way!   Emily Thelemann, Custom Jeweler, Shimmering Carbon Studio
*The Art to Change the world events I attended in the See. Say Do! series gave me hope in the power of art to make a difference!  The series involved such a diverse array of mediums, stories and experiences—all together it was immersive and empowering.  I really appreciated how all the artists made the audience and the audience's interaction and impact so central to their work.  Deacon Warner, Videographer, Film North
*Barbara Bridges knows how to dream big, set a goal and put her manifesting brilliance in action. Thank you for including me and my art and exposing my manifested dream of publishing my book to a wider audience.  Barb Kobe, The Healing Doll Way
*Barbara, you too have traveled far far far away from a secure "home" in this project you have birthed, and birthing includes pain. physical emotional and mental. You had to run fast in order to do it. I know. It is very very lonely to lead. Now your soul, like ours, needs "to catch up" with the miles you and us have gulped and devoured. Give it time. Rest. Heal. Allow slowness back into the rhythm. True to your name, you have built quite a lot of bridges.
Thank you for creating this "Framily" (great word!). Without you it would not exist. I received many gifts from many. I learned so much. I heard amazing human stories. I came home with gifts of authentic human connection.  I value this greatly.
Naturally, there are a few crinkles in such a new collective, which can be soothed out later. Thank you from the deep rivers and waters of love and appreciation. I love this project and the people and works, issues and intentions you all have chosen. Each one is a unique gem.   Shira Richter, Artists, Author, Activist
*Sweet  – you did a fabulous job   Nikki McComb Art as My Weapon Leader and ACW Artist
*When I joined the See. Say. DO. project in a supporting role, I was immediately struck by the variety of genuinely talented artists and topic experts that Barbara Bridges had assembled. Her skill at managing the logistical and administrative aspects of the project was evident from the outset, but it was Barbara's gift for marshalling the creative energies of such a diverse and deeply passionate group that ultimately ensured its success.
The See. Say. DO. event was unlike anything I'd experienced before: provocative, tangible and exciting. I was proud to be part of it.  Christopher Powers , Software Engineer,  Filmmaker
_______________________________________________________________________
Art to Change the World: Moving Forward
And so it Begins: Connections & Collaborations Moving Towards Positive Change
Testimony of ACW Artist, Jill Waterhouse
I connected at the ACW Friends Fundraiser with Perpich student, Dante Baza, a musician and artist. We are planning a collaboration between his music and my performance poetry, to be performed (hopefully) at Perpich. I also connected Dante Baza with ACW painter, Barry Scanlon, as Dante would like to be mentored by Barry in developing his painting.
I connected with students and the Assistant Principal of South High at the ACW Compassionate Conversations workshop; we hope to collaborate on a performance of my written pieces with potential curriculum/Q & A session. I also hope to exhibit my large sculptural piece based on "The Chasm between the Divides" and to have students participate by sharing their stories, emotions, thoughts and beliefs stirred by the piece. And, based on discussions I had with Denny Sponsler, former South High teacher (and MN Teacher of the Year), ACW is also in conversation to donate Native artist Wesley May's mural – which was made in a workshop as part of the "See.Say.DO." exhibit – to South High.
I will be collaborating with ACW artist, Rebecca Ratzlaff, to get her 14 foot x 9 foot quilt, "The Union Label" into public spaces to explore the importance of union labor as a deterrent to child labor use around the world. We will also be working to get her piece sold to the textile union – or one of the U.S. unions – to promote the importance of their work and to use the images of her quilt in a campaign for union labor.
I'm in the process of connecting "Take Action" Pop-Up Performance singer, Gabrial Rodreick with a friend of mine who just opened his recording studio. Gabe is now in a wheel chair due to an accident, so his resources are limited. But, I believe my friend will be willing to work with him at a rate Gabe can afford to record his music professionally for the first time.
I helped connect Barb Kobe and her feeling/healing dolls to The Emily Program, where it is my belief her work as a professional – with her extraordinary dolls – can help create a deeper level of trauma healing for the women and men in the program. (I am also hoping to connect to the clients in the program via art work I have done in this arena.)
I also connected with The Emily Program director and head psychologist around presenting Grace Bianchi's/Danielle Ricci's piece, "Body Image and the Mirror of Distortion: Creating a Self in the Age of Social Media" for their staff and clients. (And I gave Grace and Danielle the program's information from a recent fundraiser I catered.)
I am connecting with Deacon Warner of Film North to produce my "Take the Knee" performance and send it to key players in the industry (Ellen DeGeneres, Oprah Winfrey, Steven Colbert etc) to begin to break down the myths that "Taking the Knee" is an action that disrespects the flag and that "all white people" are against this form of protest. Some of us are not only allies, but accomplices.
I am currently researching options for presenting Laura Mann Hills' piece on race and identity with her authentic voice, Veronica Qui Quillien into the schools and/or local theaters, as both students and adults desperately need the emotional, educational and "discovering their own identity" aspects of their presentation. This was true for people of color and white people in the audience. It was an astonishing performance of great depth, authenticity and intelligence!
I am in discussion with Chowgirls Killer Catering, Second Harvest Heartland, and Michael Goze to get food donated to the encampment on Cedar and Hiawatha. I am also seeking additional caterers to join this campaign in the hopes of working towards food justice for the larger Native population also.
I am working with performance artist, Magenta Aquarious – and brought her into the ACW collective – where she wowed us with her prowess as an artistic skater AND her public speaking skills.