Back to Events Page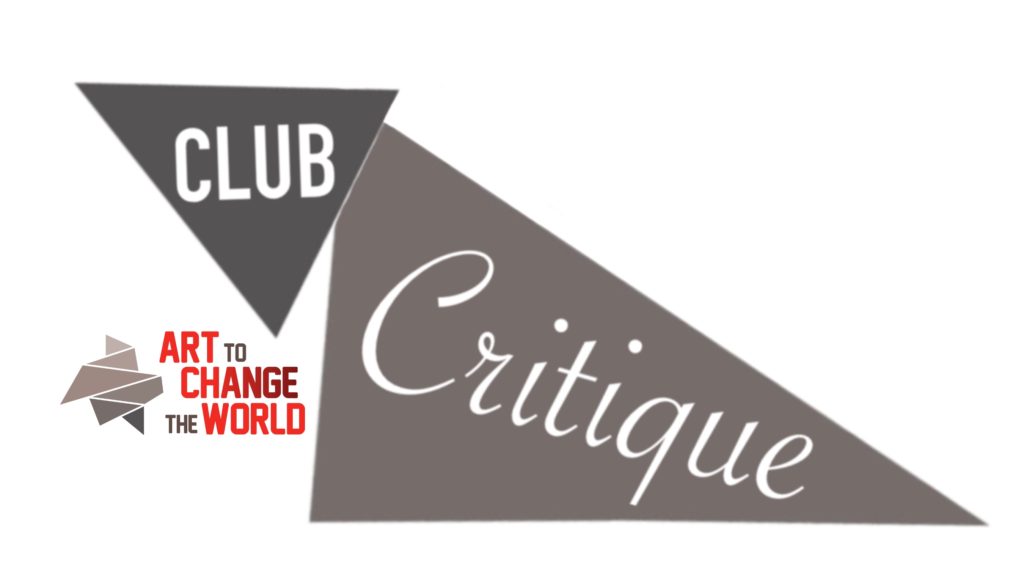 ACW 's  Club Critique
Club Critique is an ACW group for all who are interested in a place for safe but rigorous discussion of their work. You will be able to join the CC on the ACW website and once you have become a member you can start taking part in the critiques of others work. You are expected to attend at least three critiques of your fellow artists.  Locations will vary and will mostly be in the studio of the artist being critiqued but if you are unable to accommodate a visit to your studio we will help set up a location for you. If you have a publicly placed piece you would like critiqued we can go to that location as well.
You do not need to be an artist to join Club Critique! We encourage art writers and reviewers as well as art lovers to join.
There are 3 main goals of Club Critique:
1- Have a place for honest, open and rigorous critique with the goal of helping each other to make the best work we can.
2- Elevate our ability to write, discuss and articulate our works which will improve our quality of proposals, artist statements, and other areas where we need to verbalize our works.
3- Develop and refine critique methodologies and practices to improve Club Critique's ability to accomplish goal #1 and #2.
This will be a place where you can get open and honest opinions and conversation about your work. Refine and develop your abilities to discuss your and others work. Critiques will have a moderator to ensure the environment remains focused and rigorous but safe and supportive.
Steps to Register: 1. Select "Become A Member" 2. Select "One Time Donation" and type in $50.00. 3. Select "View Cart" in upper right corner 4. In the Notes box. Indicate " Membership in Club Critique".
Cost of 1 year membership to Club Critique is $50.00 (assistance is available if needed. No one turned away).
#1 Are you willing to do 6 volunteer hours for ACW in the next year?
#2 Are you a student?
#3 What level do you consider yourself as an artist? (Student, emerging, professional)
#4 What is the main reason you need assistance with you Club Critique fees?
Contact project manager Greg Volker for information. gregvolkerarts@gmail.com
Logo by Cory Favre
____________________________________________________________
2023 Members:
Greg Volker
Candy Kuehn
Barbara Bridges
Kelly Frankenberg
Layl McDill
Deb Ripp
Owen Brown
Natalie McGuire
Lynnette Black
Nina Robinson
Anna Karena
Paul Kellett
---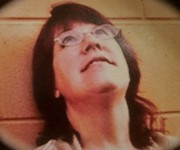 Critique Club August 16, 2023
Debra Ripp is a mixed media collage and three dimensional assemblage artist. She works and lives in the Twin Cities. She is a former member of WARM and has been an ACW member for approximately three years.   She has a BFA from the University of Minnesota and an MFA from the University of Iowa.  She has a variety of experience in teaching and has experimented with many mediums.  Currently she is busy building a three dimensional folktale using upcycled materials.
"I am a Mixed Media artists which means I am willing and love to explore all possible media, anything that will make the image emerge stronger and obtain the voice it is meant to have. My favorite thing is to vacillate between media and observe how the image can transform and mature as it is manifested in different clothes, so to speak "
Her Critique with the CritClub will take place on August 16th,2023 at 6:30pm.
Her studio is at the Dow Building at 2242 University Ave W. St. Paul #201.
There will be signs at the side door and back door with a phone number to call to be let in. Email her:  tobersonstudios@gmail.com
Parking is available on the street.
---

June 21, 2023
Kelly Frankenberg is an illustrator, writer, painter, photographer. She holds a MFA in creative writing from the University of New Orleans, and a BFA in Illustration from MCAD. She's taught Art and Writing through Community Ed, Herzing University, and the former Minneapolis Media Institute and other teaching programs. She's done work for the Minnesota Governor's residence Council, Minneapolis's Children's Theater, Fox National News, Extreme Makeover: Home Edition, and various other clients. She's performed live painting at the National Architecture Convention, , Macy's, Mall of America, and has murals around Minnesota including commissions by the Islamic Center of Minnesota, Minneapolis Pianos on Parade, and her work is on doors, windows, mailboxes, and electrical boxes.
She has a story in an anthology commissioned by the Minnesota Historical Society Press, "Queer Voices," an excerpt in Jane Seymour's book, "The Road Ahead: Inspirational Stories of Open Hearts and Open Minds," and self-published a memoir, "Diary of a Gay, Pregnant Bride."
Kelly wrote a screenplay and filmed the feature film with things inside her house.
Traveling to 50 states and over 50 countries, she uses her travel photography to paint realistic and abstract landscapes.
Currently serving as assistant director of ACW, she exhibits her work in galleries and festivals and looks for more ways to collaborate and change the world with art.
Join Club Critique , June 21st, 6pm  Read More:
Kelly's Home, 684 McFaddens Trl,  Eagan, MN 55123     (Dodd and cliff road may still be closed, if so, take Diffley to hwy 3 to red pine lane).
---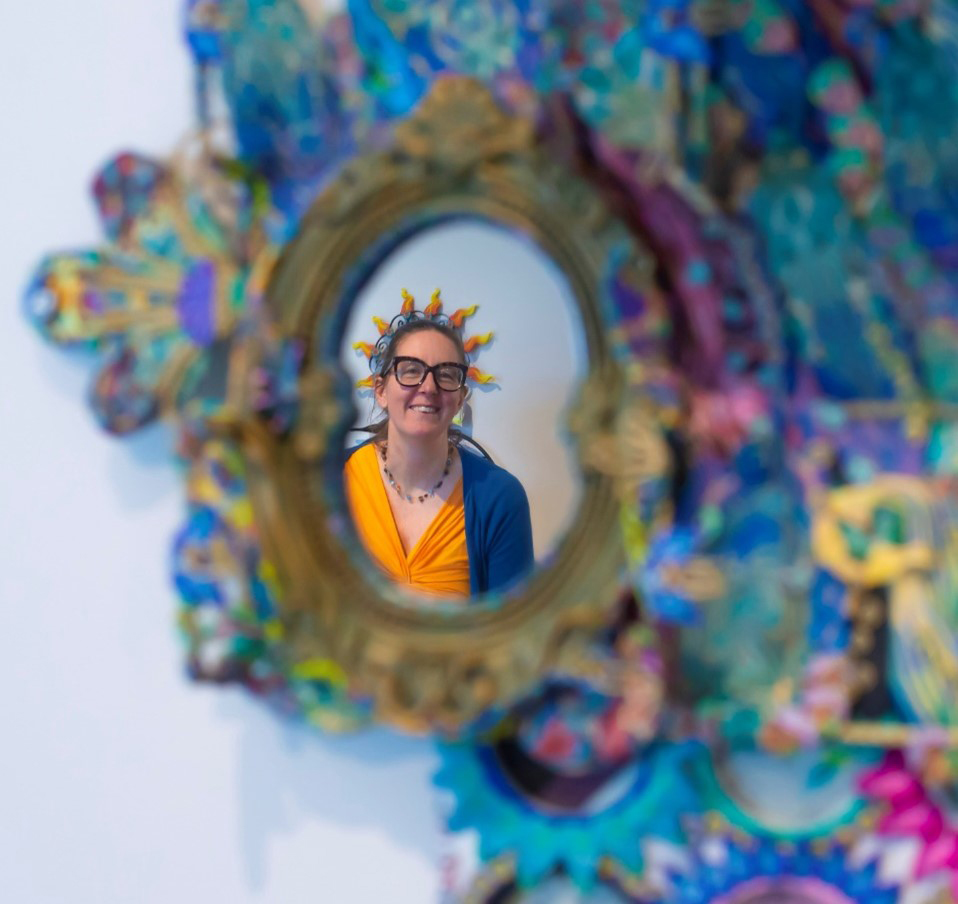 See you Wednesday, May 10,  at 6 PM at Layl McDill's Studio on 2505 NE Howard St NE, Minneapolis, MN 55418 for her Club Critique session.  Bring a friend who might be interested in joining!  Interns welcome.
---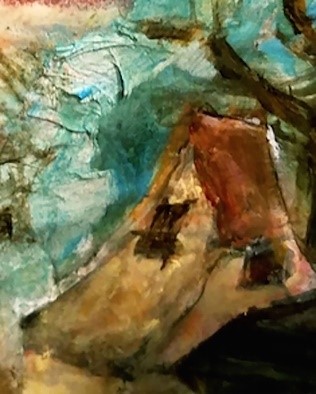 You are Invited to Join Club Critique 2023
If you are looking for a place to give and get supportive, intelligent, and rigorous critique of your work then Club Critique is for you! If you are interested, please go to the Club Critique page on the ACW website for info and signup or contact Greg Volker for more information.  https://www.arttochangetheworld.org/gritique-minutes/
---
---
Past Club Critique Sessions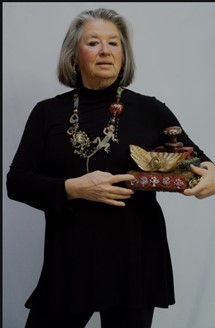 Club Critique June 27- Barbara Bridges
2323 Monroe St NE , Minneapolis 6:00 PM
Maine Seafood Chowdah will be served.
Elements and Principles, Meaning and the Message and Cultural Appropriation will be discussed.
You can Still Join Club Critique: Details and Members:  https://www.arttochangetheworld.org/gritique-minutes
Barbara Rogers Bridges has been an artist and a teacher/college professor for over 40 years. Her social practice sculptures have been exhibited in Maine, Miami, the Virgin Islands, Maryland, Chicago, Mexico, Spain, Canada, and throughout Minnesota. Bridges taught K-12 art in Minnesota, Maine and the Virgin Islands and trained teachers in higher education at the University of Minnesota and Bemidji State University.
Barbara creates social practice art from fabricated components in a variety of media and rescued "power objects." She manipulates the objects to create meaning and provoke discussions and reflection on a wide variety of social topics.
She is an intervenor. Cambridge educated philosopher, Tim Ingold, holds a unique theory on art making. Dr. Ingold suggests that artists are simply interveners on any particular materials and/or objects the artist manipulates.  Any object already has a story, the artist simply recombines these objects to create a new narrative.
Barbara is founder and director of Art to Change the World.    Read More   Please contact Barbara if you would like to buy any of her art  drb@bridgescreate.com
---
May 4, 2022  Greg Volker!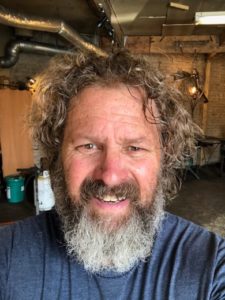 Greg Volker is a sculptor, potter, musician and builder. Born in Stuttgart, Germany and grew up in St Louis Park, Mn. Attended the University of Minnesota for his BFA and left Minneapolis for San Francisco in 1990 to attend graduate school at San Francisco Art Institute. He spent 28 years in SF, Oakland and Sonoma Valley and in 2018 he moved back to Minneapolis.
As well as his own work he has assisted and installed public works for other artists like Andy Goldsworthy, Dawn Freyling, Chuck Splady and John Roloff.
Website: gregvolkerarts.com    IG,FB @ Greg Volker Arts
Artist, Minneapolis, MN