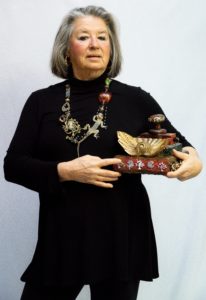 Barbara Rogers Bridges Founder and Director of Art to Change the World
Barbara has been an artist and a teacher/college professor for over 40 years. Her social practice sculptures have been exhibited in Maine, Miami, the Virgin Islands, Maryland, Chicago, Mexico, Spain, Canada, and throughout Minnesota.
Bridges taught K-12 art in Minnesota, Maine, and the Virgin Islands. She was voted Art Teacher of the Year twice in Minnesota.
Barbara has partnered with varios Minnesota institutions such as the Minneapolis school district, the Minnesota online high school, Perpich Center for Arts Education, the Walker Art Center, the Mpls. Institute of Art, the Weisman Museum, and the Minnesota Museum of Art.  The online curriculum site and discussion group, ArtsNet Minnesota, came out of those collaborations.
Barbara has served as a professor for twenty years at the university of Minnesota and Bemidji State University and has contributed in a variety of ways. Her appointment includes teaching Foundations of Education, Human Relations and Critical and Creative Thinking and also serving as the architect of the unique DLiTE (Distributed Learning in Teacher Education)  – a hybrid online K-8 teacher licensure partnership program and the FasTrack secondary initiative designed for previously degreed candidates who wish to teach high school. These programs were the first online teacher licensure programs in the nation.
Artist    Minneapolis, Minnesota and Barra de Potosi/Zihuantanejo, Mexico   Read More:  https://www.arttochangetheworld.org/barbara-bridges/
_______
---
Lynnette K. Black, Immigration, Social and Environmental Justice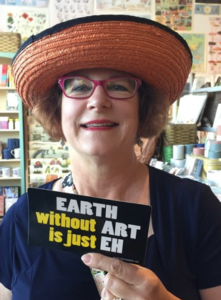 Lynnette Black is a global medical device marketing expert, having used her visual arts and writing ability to market life-saving products and products that improve the quality of life, such as artificial limbs, wound care, pacemakers and interocular lenses for cataract surgery.
Now retired, Lynnette is a full time artist seeking to raise awareness of global issues such as mass migration, equal rights, environmental justice, and racial justice.  A cooperative member of Highpoint Center for Printmaking, she has exhibited nationally, including twice at the Katherine Nash Gallery, Regis Center for the Arts, University of Minnesota, in "Women and Water Rights" and "Women and Money". In 2018 her print "Wood Nymph" was selected by Juror Crawford Alexander Mann, curator for Prints and Drawings, Smithsonian American Art Museum, for the Biennial International Juried Exhibition, Highpoint Center for Printmaking.
A long-term member of Women's Caucus for Art (WCA), Lynnette is also a member of International Association of Female Artists (IAFA) and Art to Change the World.    https://www.lynnetteblackart.com
______________________________________________________________________________________________________________________________________________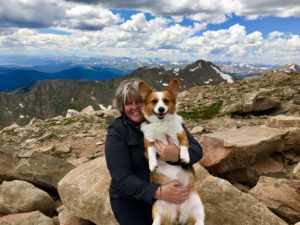 Natalie McGuire's art education began as a small child; she learned photography composition from her father.  Her Aunt Natalie fueled the creative side, allowing it to flourish.  She attended Community education classes in photography in 1997/98, studied under Deirdre Monk. Later in 2010 Natalie enrolled at Hennepin Technical college's digital photography program, studied under Paul Sinkler, Tom Hanly and Tim Grey until the program closed.  She' attended one day seminars with National Geographic photographers.  Continues her education by joining Minnesota Mosaic Guild and SAMA, networking with some great artists learning different aspects of Mosaic.  Networks with other photographers sharing tips and ideas.  Natalie is the creator of Photozaics (start with photograph finish with mosaic frame).
Her artist statement says it perfectly:
My images are little mosaics pieces of my memory that I capture and share with the world. Photography is second nature to me and allows me to express how I see things in day to day life. This gift was given to me by my father.
My subject matter is driven by my ability to go out shooting with an open mind allowing Mother Nature to show me what she wants to be captured.  I look at my scene and decide am I going for color, texture, lines, mood, or drama? This helps me decide if I shoot color or infrared.
My photography is many things, depending on my environment when capturing the image. When shooting infrared, this style of photography brings another worldly look to my photographs, almost a dreamlike state that has a 3D effect. My color images, I primarily use to grab the vibrancy that Mother Nature's glory offers up to us. I create images that make you feel like you are there with me in the scene.
My photography can stand alone or be combined with my photozaics.  https://www.nataliemcguiredesign.com/
Artist,  St. Paul, Minnesota
---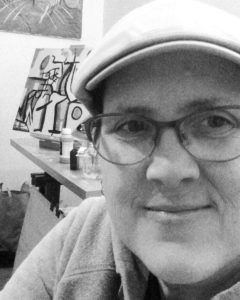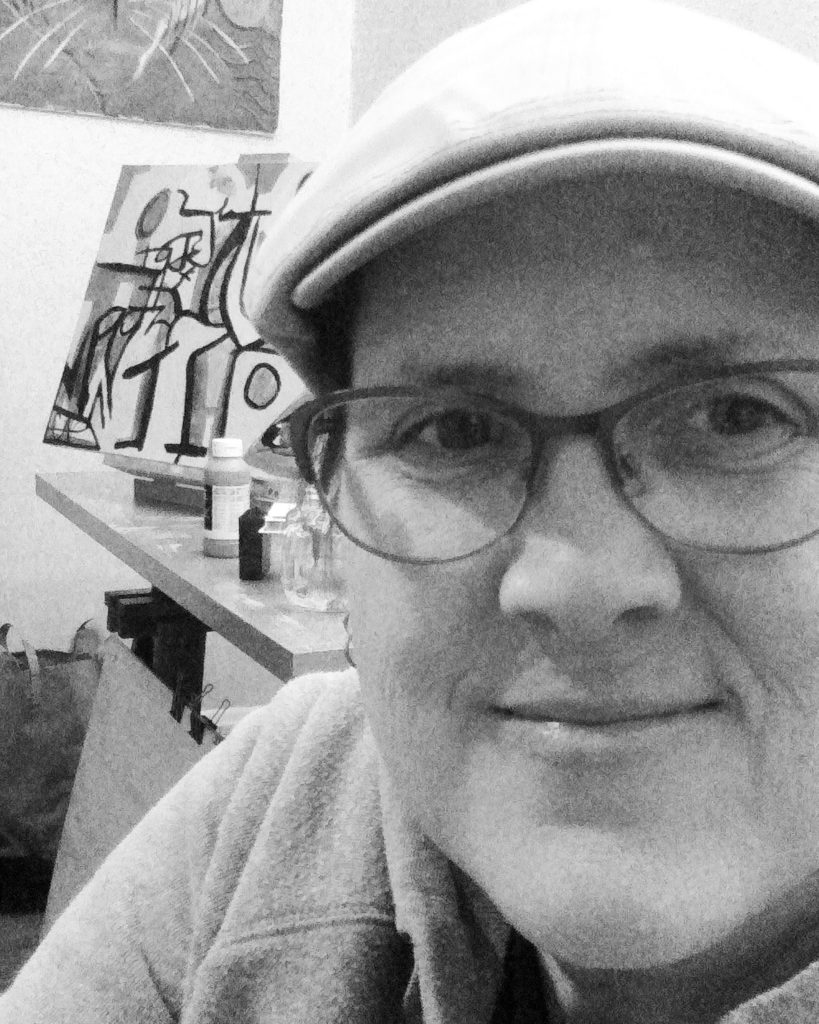 Catherine A Palmer BFA

University of Minnesota Minneapolis, MN While I have been at the business of making art for as long as I can remember, my work as a student began in earnest in 1987 when I was awarded a scholarship to the Split Rock Art program. Since then, my study has led me from the precepts of life and figurative drawing to the freedom I have found in theory and an abstract vision. In other words, you need to know the rules to break them. And in the process of doing so, catharsis is found. My starting place is color; color leads me through space to composition. My subject matter can be identified as a conversation with the world I live in, influenced by feminism, personal circumstance and the on-going attempt to create a pure art object, one that exists solely for the experience of the beholder. I have shown my work in Minneapolis since 1997 in Galleries, Community Colleges and Coffee Houses. As a result, my paintings are held in personal collections across the United States and in Norway.
Artist Minneapolis
---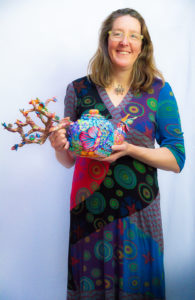 Layl McDill
Remember that feeling when you went to a museum and saw all the mysterious old tools from ancient worlds laid out in row after row? Or maybe you got a peek inside some broken electronic and saw all those circuits. Then there are all the times when something mysterious about nature is explained and still you just can't hardly believe it. The word that comes closest to describing that fantastic feeling that drives you to pursue more knowledge and fills you with joy is "wonder."
I use wonderment as a mechanism to show the things we live with everyday in a new perspective, like the green hills you drive by everyday or the laundry hanging on the line. When you are surrounded by my polymer clay sculptures it is as if you are seeing the world through a patterned lens where the mundane is much more precious and mysterious.
My technique and materials are also very mysterious. I use primarily polymer clay with the ancient technique of millefiore. Tiny images that cover every surface of my sculptures inevitably make the viewer wonder "How did she do that?" And even though I have been doing it for more than twenty years, it still seems amazing that I can create a tiny picture inside a chunk of clay.
I have spent my artistic career rendering versions of the world we live in into windows of wonderment. With my most recent work I hope to tingle the viewer's imagination towards opening their mind to seeing something in a new perspective. In one of my recent pieces, "The Root of the Problem," a tree grows above a bulb of roots filled with antique mirrors. "Air Celebration" is a joyful piece that makes you think about our most precious invisible necessity.  Both of these pieces speak of awareness or even possibly give a subtle nudge towards activism to change our impact on the earth. Read More
Viewers are drawn to the magic and wonder of my work. They will be not only fascinated by the technique but presented with some thoughts about ways to look at the world we live in and given their daily dose of wonderment.  Artist      Minneapolis, Minnesota     Visit her website
---
---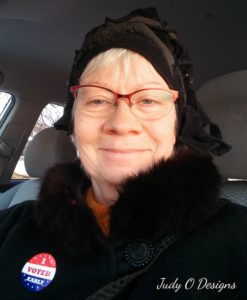 Judy Ostrowski
Being a planter of seeds and connection, a cultivator of community, Judy Ostrowski has been weaving her artistry and activism throughout the Northeast community and the world since the 80s.
As owner of Mehndi Moon and Judy O Designs, Judy has been a fixture at the Minneapolis Farmers Market for nearly two decades; she is a supporter as an artist involved in the world, and other northeast institutions. In addition to using her hands to create beautiful art, Judy has long used her voice to create a more equitable, just, and healthy world for us all through effective canvasing, organizing and singing.
Create the change you wish to see.   Create Joyful Excitement!   Judy Ostrowski   612 558 8262   https://judyostrowski.wordpress.com/
Artist, Minneapolis, Minnesota
---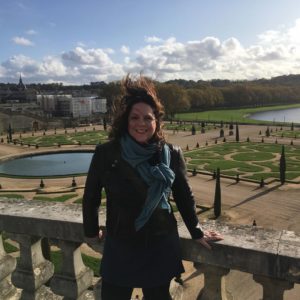 Alison Price   has been an artist as long as she can remember.  Early artistic endeavors involved melting crayons on warm lightbulbs, dripping food coloring on the family's supply of tissue, and plucking interesting patterns in her Mom's prized chenille bedspread. The family survived these creative forays, and actually encouraged more!
Her most recent series is Witnessing Waves inspired by the Mississippi River Gorge and its wealth of heritage trees.  Price says "This series pays respect to these gentle witnesses of migration and settlement along our mighty river, these magnificent, steadfast trees. The trees acknowledge the contribution of all of our respective backgrounds and ancestries. Our families have all traveled to this place, the Twin Cities. It is our collective heritage that makes this place a culturally rich and diverse place to call home. The trees welcome all, without discrimination." Price's art was recently featured on the TPT – PBS series, MNOriginal.
The popular 'Fireflies' series is part of Price's move to a zero waste studio. The tiny paintings are only 6" x 6" but make a big statement! Created from disappointing paintings, studio scraps and trash otherwise destined for a land fill.
Alison Price holds a BA degree in Studio Art from Augsburg University in Minneapolis, and MA degree from the University of Wisconsin. As a practicing artist, Price's art has been collected nationally and internationally, including a series purchased by the FBI for their regional headquarters and local businesses BKV Group, Sons of Norway, and Capital One.  Contact her at: Alison Price :  alison@alisonpricestudios.com   
https://www.alisonpricestudios.com/   This is the additional reference point: https://www.tpt.org/mn-original/video/artist-alison-price-paints-qeejsa/
---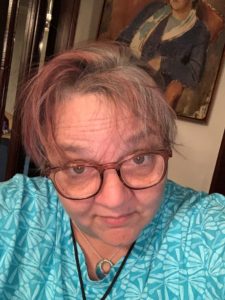 Lucienne "Lucy" Schroepfer
651-231-0984
Instagram/ Facebook- Luce Quilts
Originally from Cambridge, MA Lucy was steeped in the arts through childhood. Originally focusing on music, she discovered fabrics and sewing 20 years ago and has never looked back.
Lucy starts each morning in her studios at 5 am. On good days, post her day job in the performing arts, she is back in the studio.
Whether experimenting with patchwork and color, creating fabric paintings, or long-arm quilting- her work typically showcases bold colors with a broad bouquet of thread and texture. Inspiration comes from places, books, and the fabric itself. Most fun for her is to witness the surprise from folks realizing, only up-close, her paintings are in fact fabric. Often framing without glass, she reminds folks her art is washable.
Lucy is a member of the Minneapolis Modern Quilt Guild, MN Quilters, Dakota Star Country Quilters, NEMAA, St. Paul Art Collective, and the Mpls, Textile Center. She lives and studios in Saint Paul with her husband, three teens, and mutt "Lulu".    Artist, Minneapolis, Minnesota

---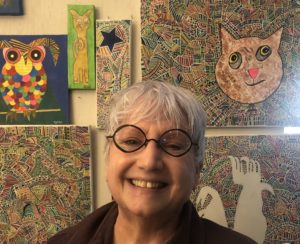 Susan Gainen is a Whimsical Wildlife Documentarian and Abstract Painter of Connections and Neighborhoods.
Her first art memory is the desire to finger paint all over everything all of the time. Putting a stop to that, her Mother bought a crayon set (24 in a box). In 1955, Susan used those crayons to help Winky Dink, the first interactive tv adventurer, to save the day. Unfortunately, she neglected to install Winky's easy-clean magic screen. Getting crayon off the tv screen caused consternation and kerfuffle.
During the next 30 years, she did all of the summer camp crafts, lots of the Girl Scout crafts for badges, and most of the hippie crafts. In 1989, she landed on needlepoint, working on 22-mesh-to-the-inch canvas. She was obsessed with tiny spaces.
This passion for tiny spaces and detail began in the 6th grade when she could not see the blackboard. Between diagnosis and delivery of her first pair of glasses, her Girl Scout troop had a bird watching trip. She saw nothing – not a bluebird or a red bird.  "Delusional" wasn't in her vocabulary, but she was memorably grumpy. When she put on glasses and could see every leaf on every tree and every blade of grass, she knew that it was magic. She celebrates the magic of detail every day.  She arrived in Minnesota in 1992, was introduced to the State Fair, a magical place. She began winning ribbons for needlepoint, jam, jelly, and barbecue sauce.
Pivoting from needlepoint to paint, in 2006, she began a watercolor journey through brightly colored boxes that are both two and two-and-a-half-dimensional, rings and links that celebrate personal connections and friendship; hundreds of whimsical creatures; four years of Image-a-day painting which, when channeled through Photoshop, has allowed her to create thousands of digital magical images, and more.
She founded the School of Painstaking Exuberance in 2009, formalizing her creative process: pencil drawing, clear gesso, painting inside the lines, fountain pen outlines, and topping with self-leveling clear gel.
As a Whimsical Wildlife Documentarian, she welcomes creatures to her living room studio where they sit for portraits, tell their stories, and eat her snacks. Among her pals are creatures from The Lost Cave Paintings of Saint Paul; the Parliament of Owls; the Pandas & Frogs who guard The Hidden Bamboo Forest of Saint Paul; Backyard Roosters of Saint Paul; 4 LLLama (their spelling) Families; 120 Cats; some Dragons, Hippos, and a Wart Hog.
Neighborhoods and Connections In a defining moment, she realized that her abstract paintings represent Neighborhoods, and stand for "every piece looks better because of the pieces that surround it," a Liberal Olde Broad's vision for the future (if not the present). For example, the Starry Night group combines her love of color, obsession with detail, and commitment to the shapes that she can draw but not measure because she has forgotten the finer points of her beloved Solid Geometry.
The patterns her earliest tiny paintings, larger abstract paintings, and in creature portraits, explore connections between and among people and formal and informal organizations. They ask, but don't answer, questions such as: What connects us to one another? To our work? To our world? How does work get done? How do people work together? How does friendship work? How can we create connections to make a better world?
When she turned 60, she abandoned activity requiring safety equipment or liability waivers, including tile and glass cutting, and bungee jumping. She creates mosaic tile with paper and acrylic mediums.
Always looking for new inspirations, materials, and processes, she lives by the words of Martha Stewart, who, on the occasion of her 70th birthday said "When you're through changing, you're through."
Artist, Minneapolis, Minnesota