A key part of ACW's mission is partnering with other nonprofits.  This can happen on many levels, none requiring money to change hands:
For starters, we invite you to list your organization on our website and event programs; to list your events on our interactive calendar; to spread the word about ACW wherever it fits; and to show up for networking, camaraderie and discussion at ACW's Nonprofit Night during the run of What's Your Issue?   https://www.arttochangetheworld.org/events-b

Also, our unique collaborative teams of artists and authentic voices create powerful objects (sometimes called art) which can serve as catalysts for your events.
On an even deeper level, some of our artists are teaming up with local nonprofits to bring social practice art workshops to group homes, schools, treatment centers and other settings.
---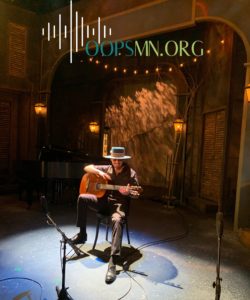 Founded in 2020 by local opera singers Siena Forest and Christina Christensen, OOPS MN (Opera-Oriented Project Sponsorships in Minnesota) supports well-sung classical art by co-producing artist-led projects and empowering artists to use their craft to engage with their local communities. In order to remove prohibitive financial barriers to experiencing classical singing, all OOPS performances are free of charge.
One example of their mission in action is their work with local bass-baritone and composer, Rodolfo Nieto, who composed 9 original songs in English and Spanish, exploring the themes of identity, being mixed race in America, and the LGBTQIA2+ community. Together they produced a recorded video performance titled "Un Despertar/An Awakening" at the Ritz Theater in Minneapolis: https://youtu.be/UG9MVretD8k  Another example is "Only One," which is a song they commissioned, workshopped, and filmed, setting the world's best chocolate chip cookie recipe to music: https://youtu.be/bcJncgukQbk
Learn more at www.oopsmn.org
Siena Forest     508-395-9009   www.oopsmn.org
---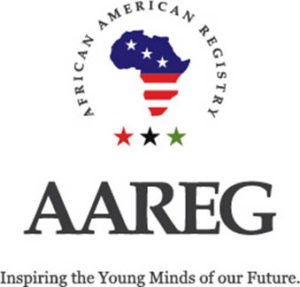 African American Registry® is a non-profit education organization with one of the most comprehensive databases in the world of the heritage of African and African's in the America's.  African American Registry serves the global community from four platforms:
Classroom support from its Teacher's Forum, Media (social media) primarily through Voices that Guide Us, Youth Programs (Street Team) and Scholarship.  These platforms are acted out through our Mission, Methods and Goals.
Contact: Ben Mchie  bem@aaregistry.org  for more information
---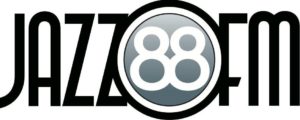 America's #1 FULL-TIME JAZZ STATION
Jazz88 is the Twin Cities' source for jazz & roots music, MDOT traffic, and BBC World News throughout the weekday. In 2018 Jazz 88 is the highest-rated full-time jazz station in the nation and the Ampers Station of the year. A self-supporting service of Minneapolis Public Schools (MPS). Jazz88 receives nearly half of our annual revenue from individual listeners. Click here for more information http://www.jazz88.fm/
---
Film North's mission is to empower artists to tell their stories, launch and sustain successful careers, and advance The North as a leader in the national network of independent filmmakers. We achieve our mission by nurturing a vibrant, diverse community of film and media artists; providing education and resources at every stage of their careers; and celebrating their achievements.FilmNorth is a member-based organization of independent filmmakers.  To learn more about the benefits of a membership, visit: myfilmnorth.org.For information about affordable video production services offered by emergent filmmakers in FilmNorth's youth program, contact Deacon Warner: dwarner@myfilmnorth.org_


---

BUILD TRUST. IMPROVE COMMUNICATION. RETHINK CHOICES

GOBI IS THE ONLY ONLINE PREVENTION PROGRAM DESIGNED BY A GROUP OF PROFESSIONALS AND YOUNG ADULTS FOR TEENS AND THEIR FAMILIES.  AND IT'S FREE

Gobi meets teens on their level—using a tool they already have in hand. (Literally.) This revolutionary mobile-based application turns a cell phone into a parent's best ally. Gobi is a comprehensive program based on the proven principles of professional drug and alcohol prevention. It's designed specifically for teens and their families.  Our goal is to stop destructive behavior before it's too late. More Information: https://www.gobi.support/

______________________________________________________________________________

"The Givens Foundation for African American Literature remains the only organization in Minnesota exclusively dedicated to advancing and celebrating black literature and writers. Each year, we serve nearly 9,000 students, educators, readers, and writers. public programs are wide ranging. is a menu for Black literary consumption and is available online through the organization's website and other online channels.Read More at http://www.givens.org/. The Foundation's sponsorship of "This activity is made possible by the voters of Minnesota through a Minnesota State Arts Board Operating Support grant, thanks to a legislative
appropriation from the arts and cultural heritage fund. Funding for this program through The Foundation sponsorship of this event is also possible through an Operating Support grant from Target."

---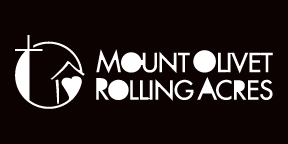 Mount Olivet Rolling Acres is an equal opportunity provider serving people with developmental and other disabilities regardless of race or religion.
We operate 33 residential homes located in the following communities: Bloomington, Brooklyn Park, Chanhassen, Chaska, Eden Prairie, Edina, Excelsior, Mayer, Minnetonka, New Hope, Norwood, Shakopee, Richfield, Victoria, and Waconia.
Please contact:  Nikki Storebo, Mount Olivet Rolling Acres, nstorebo@mtolivet-mora.org , (612) 718-0983 (Cell)   (952) 474-3652 (Fax) for more information.
---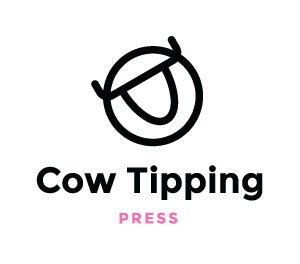 Cow Tipping Press is a program that creates writing by people with developmental disabilities, giving audiences a new way to think about this rich form of human diversity. We teach inclusive writing classes for adults with developmental disabilities (over 200 alums and counting), a radical chance to speak for themselves in a medium usually used to speak about them. Students then share these distinct voices with audiences across time and place, in person and in print.
Read more:  http://cowtippingpress.org/ Contact nicolettemusachio@gmail.com for more information.
---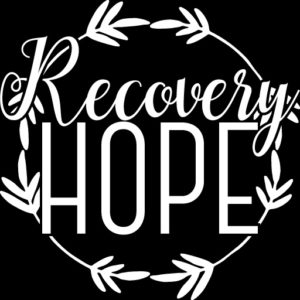 RecoveryHope.org was started by Caleb and Molly Anderson. After Caleb was admitted to treatment for opiate addiction, Molly made it her mission to learn more about how to help him fight his battles and support him in his recovery. Together they now help other couples and individuals by providing research and resources regarding the many challenges of overcoming drug and alcohol addictions. More information:   http://recoveryhope.org
---
Nationally accredited with four strong commendations, Minnesota Online High School is a creative, connected public charter school for students who need a flexible schedule. With a 13:1 student-teacher ratio, we get to know each student and encourage all to expect joy in learning.  Contact us about full-time, part-time and summer options: https://mnohs.org or info@mnohs.org.
---

Sedimentation and excess nutrients are causing economic, social, and environmental impacts in and around Lake Pepin. Fortunately, Lake Pepin Legacy Alliance (LPLA) and itsmembers are at the helm, working to mitigate pollution from upstream sources and protect Upper Lake Pepin from irreversible damage. Sign up to receive our newsletter or become a member, and get involved!
Our annual member meeting is scheduled for September 13th, 2018 aboard the Pearl of the Lake! The paddleboat will leave the dock at 6:00 pm and return around 7:30 pm, depending on the sunset's allure. LPLA will thank all of its members with refreshments, giveaways, and short presentation. We also look forward to hearing your stories throughout the evening. This is a much anticipated event and one of many benefits of being part of the LPLA community! Join the Alliance!  Contact Rylee Main for more information  rylee.main@lakepepinlegacyalliance.com
---
Access Press is a Minnesota's Disability Community News Source. Available hardcopy and online.  Our community publication includes features, commentary, calendar and more.   Founder and editor, Tim Benjamin, will be screening The Real Story at the See. Say Do. Event in October.Subscribe: http://www.accesspress.org/

---

We are a resource-full language school for adults in Northeast Minneapolis.   Our mission is to provide the opportunity for adults to learn and practice languages. Our goal is to foster independence and stimulate communication among ALL members in our community.
Classes  ESL classes are available Monday through Thursday and Saturday mornings. Class fees ($20 a week) gives access to any and all classes in a week.
Citizenship classes are available by appointment only and are $20 per class. We offer conversational Spanish class, Somali Language and Culture, andChinese. Twice a year we offer an unique class called Spanish Through Music.
Our group classes are small and friendly with maximum of 5 people in each session. All of our teachers are knowledgeable and native-language speakers who are willing to work with any schedule. We have experience working with a wide variety of potential students, from friends and families looking to gain language skills to individuals seeking to better communicate with their clients in a variety of industries. 2-person and individual classes also available,) Please contact Manisha Nordine  Manisha.languagecentral@gmail.com  for more information.   https://www.languagecentral.us/
---

MN350 is building a climate movement by inspiring Minnesotans to take collective action grounded in urgency, justice, and possibility. MN350 engages people in strategic campaigns to keep fossil fuels in the ground and move Minnesota to a just transition to renewable energy. Our Pipeline Resistance Campaign works with Indigenous communities to protect Minnesota's from the expansion of Enbridge's crude oil pipelines network. Our Corporate Accountability Campaign works with financial institutions to withdraw financing for extreme energy projects. Our Clean Energy Campaign mobilizes support for state policies to move toward renewable energy, electric transportation and the creation of green jobs. To volunteer or for more information visit mn350.org or contact: Ulla Nilsen at ulla@mn350.org