Schedule:
* The MWMO group will meet 6 times. More than one absence may impact your stipend.
Trash pick up day in late September.   3 groups   Doodle to follow to identify best dates.
Research Day at MWMO . We will bring all our objects, findings and computers and our scientist, Neil Granlund, will lead us in a workshop on how to research the effect these objects have on the water and lead the group in creating a somewhat (but readable for the general public) empirical report.
Meet at Barbara's studio and create the artwork
Meet at Barbara's studio and create the artwork
Meet at Barbara's studio and create the artwork
PLUS: Artwork Installation and Opening.

One River's Trash is the Same River's Treasure  is a collaborative project which will be designed by the participants and will evolve as it is implemented but here is where we will start: 
Educational Engagement, Participants and Community Awareness
Barbara is a lifelong environmentalist and was an art teacher for 20 years and trained teachers in higher ed for 20 years. She was voted the art teacher of Minnesota twice.  She is a social justice sculptor who has exhibited in Maine, Miami, the Virgin Islands, Maryland, Chicago, Mexico, Spain, Canada, and throughout Minnesota. See her work which appears in the Mississippi River Stories project here:  https://www.arttochangetheworld.org/barbara-bridges
The Project: The main goal of the project is to learn about how each item of trash picked up on the waterways impacts the Mississippi River and to encourage participants, and all those who engage with this artwork, to stop using these dangerous products and to start picking them up and disposing of them appropriately whenever they find them. This project aims to change the awareness of the participants, and the audience who experiences the public installation. The goal is to move them to action and the result is that it will ultimately improve water quality.
The secondary goal is for the participants to carry on the work of employing art as a catalyst for change by designing their own water related awareness projects. By being an active participant in this experience, they will learn how to design their own project. ACW would review proposals to fund and support extension projects from the MWMO participants. We are simply planting the seeds of change with this first MWMO immersive educational experience.
The final project activity will be to create an elegant water themed educationally interactive indoor sculpture incorporating the objects collected and other beautiful natural objects. The participants will design and build this sculpture together.  Possible interactive Ideas which could be embedded: Rube Goldberg style track, fun fact MWMO worksheet, doggie bag bullets, MWMO brochure, and QVR code for instant donations to MWMO. The participants will have many more ideas.  The artwork will be a maximum size 5' x 5' x 5' – and, as emphasized, very elegantly finished.  This will not be a heap of trash glued together. Barbara will not be creating this work alone- it will be a collaborative effort.
Measuring the efficacy of our goal:
Barbara is a retired professor. Surveys (verbal and written) will be executed pre- and post project and during the Installation opening with the purpose of empirically  measuring the impact.. Action promises will be collected throughout the project.  Respondents would  include the staff at MWMO, the 10 participants (drawn from across the MWMO region) and attendees at the installation opening and beyond. Our goal will be met if participants promise to continue the work and the awareness of what they can do to improve water quality.
Partnerships: ACW is a collective. We are committed to  collaboration which is evidenced by our previous projects and events:  https://www.arttochangetheworld.org/mission/

Possible Partnerships for this Project:
Partnering with the Friends of the Mississippi River and dialoguing with Laura Mann-Hill, Stewardship and Education Director, about extending invitations to the people in the FMR organization to join this project and perhaps hiring one of their youth participants as an ACW summer intern. Erica Chua, has reached out to Barbara , she is the event coordinator for the Parks and Recreation Board, George Roberts at Homewood Studios -North Minneapolis Gallery serving BIPOC artists is interested in engaging with this project,  Monica Nilsson, from Haven Housing, a transformational housing residence for women and their children who have experienced homelessness will be encouraging resident participation and Margo Ashmore, Publisher and Owner of the Northeaster Newspaper has offered to show case the project.  Other partners might be the the Minneapolis Mayor's office, Minneapolis Public Library and the East Side Food Coop as possible installation sites.
---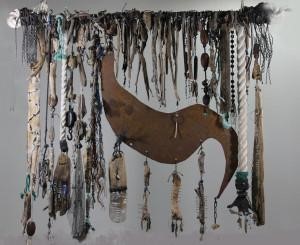 ---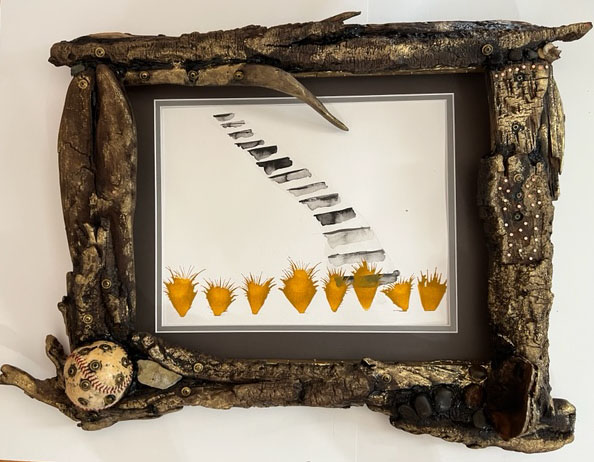 ---
Barbara's Historical Relationship With Water     

 

Click Here :  https://youtu.be/W1dlZyA15ds