Project Description         Grace Bianchi              Topic:  Body Image
Using my violin as my messenger, I am partnering with veteran dancer, Danielle Ricci, to create an intriguing combination of choreography, spoken word and violin performance. Two classically trained artists explore body confidence issues.
The work is inspired by a high school documentary that captures the voices of Teens and the domino effect when insults about people's images are posted on social media. We will consider the way culture; structure and personal narratives shape our identity and influences our experience.  Let this performance ignite the change maker in you because we all need to consider ways to cultivate a culture that values and appreciates diversity.   https://www.arttochangetheworld.org/grace-bianchi/
Authentic Voice: Danielle Ricci is the founder of Borealis Dance Company, one of the first dance companies actively partnering with artists to create choreographed works of social justice.
https://www.arttochangetheworld.org/danielle-ricci/

Post-Performance Conversations: After their performance, Grace and Danielle will lead a conversation focused on Body Image.   Grace shares " I noticed in high school a lot of girls struggle with body image and loving themselves. This issue has been prevalent for many generations but what makes my generation different is social media. Although social media can be a positive way to connect with people, it can be very destructive to young women who are trying to formulate their identify. For example, a photo could go viral and leave a lasting impression on that person. I have captured a lot of stories from my peers about their own perspectives regarding social media and body image. These recordings will be incorporated into our work and respondents will be on hand for our interactive discussion with the audience.   Practical strategies for coping will be discussed.
 Biography   gracekbianchi@gmail.com  Board Member, Intern, Musician    Grace Bianchi is a senior at Roseville Area High School. Currently she is working on her senior service project focused on double standards and girl bashing. Through her video, she is hoping to make some changes in the school culture by raising awareness. Grace is an active member of AWE inc. changemaker course/group, and has been a member since 2015.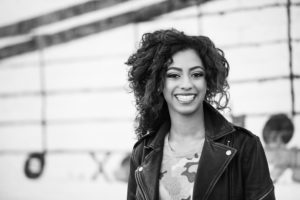 Her responsibilities for AWE include, co-facilitating International Day of the Girl 2017, leading empowerment exercises, and facilitating small group discussions. She is excited about supporting other girls in their empowerment, self-discovery, and leadership. Grace is a student at MacPhail Center for Music. She has played the violin for 15 years and received several music awards. She is active in the community outreach programs and was selected to perform with Black Violin 2017, a sold out show, at the Ordway Center for the Performing Arts. She mentors younger musicians in both high school and the Suzuki program. She draws on her own experiences to encourage young girls in their own musicianship and self –discovery.