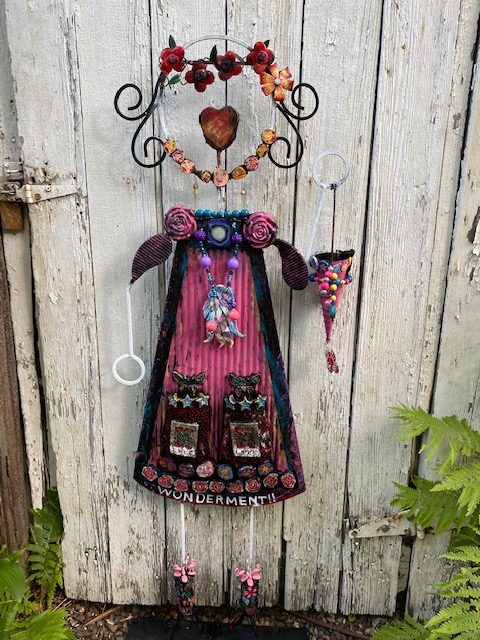 Florence the Flamingo Dancer in the collection of Layl McDill, using her polymer clay seconds. http://laylmcdill.com/
The garden sculptures include many different themes including bird feeders, altars and bird baths.  Bring your own special objects.
Layl: "It was fun to see how Barbara incorporated my scrap pieces of polymer clay!  I think my favorite part is that she used slices of clay created by my daughter when she was 6 or 7.  I had held on to them for over 13 years not wanting to throw them away but not having any idea what I would do with them- now they will be on display in the perfect place!"
Click to enlarge.