7-9:00 Shira Richter & Kate Fisher Mother of All Confessions Click for Details and Reservations. Pay What You Can From $0-$25
October 10, 2018 @ 7:00 pm

-

9:30 pm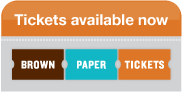 The Mother of All Confessions – The Art Installation
The Mother of All Confessions is an open invitation to a crowd-sourced piece that actively investigates the concept of maternity. The artwork and conversations will grow and morph in relation to the participants' contributions.
This interactive work will take the form of a modular "confessional" booth. Participants will engage in dialogues about the conceptions, struggles, and future of artist/mothers. The confessional structure encourages two beings to occupy a shared space; much like the way maternity requires that women share their spaces, both internally and externally. This piece will also address one of the last conceptual taboos in art: maternity.
The Mother of All Confessions – The Art Installation (Condensed Version)
What's YOUR story? The Mother of All Confessions is an open confessional booth for discussions surrounding maternity and parenting. Come share your story and contribute to an ongoing and developing conversation about maternity and art.
Shira Richter & Kate Fisher – The Presentation  Read More
 ____________________________________________________________________________
IRON MAIDEN  by Feminist artivist Shira Richter
(Baby Bottle nipples, or Madonna's breast plates, whichever you fancy)-
Female gaze photography
Part of large scale installation project INVISIBLE INVALUABLES (link) about the real value of invisible care work.
129X87 Centimeters. Color print, framed.
(Not digitally manipulated).
Price includes frame: 580$
This photograph is part of Richter's large scale, exquisite installation project; INVISIBLE INVALUABLES about the value of unpaid care work performed by mothers, parents, grandparents & other care-takers.
It is also featured on the front cover of the book COUNTING ON MARILYN WARING-NEW ADVANCES IN FEMINIST ECONOMICS (link)- published  by Demeter press. The book features several chapters about the various ways the groundbreaking book "Counting for Nothing" by Feminist Economist Marilyn Waring (88′), affected research, policies and activism in the world.
Richter and her partner, Dr. Scheflan Katsav wrote the only chapter that merges both art and multidisciplinary economic research. It's title is:  IF MOTHERS COUNTED, STATUS SYMBOLS FOR THE INVISIBLE ART OF MOTHERING (link).
The project and her visual talk presentation about the erasure of mothers was also the only artistic project featured in the 8th national Espenet conference; "Who Cares" in 2017. And also participated in The timely Minnesota based Women & Money project.
Alltogether the project includes 26 art works: Photography, Lightboxes, standing lightboxes on iron legs, Photographic prints, Video art, sound and texts.
Richter is an "artivist" meaning, an artist activist, and mamactivist- a mother activist, who calls her art "a language" with which to simplify and visualize complicated academic ideas, in the hope of making them accessible and aesthetically satisfying to the public.
Richter has an award winning record, is interviewed on popular TV and radio shows, is published in several best selling books in Israel, has created several viral facebook posts and gives richly illustrated artistic -story -talks in order to spread the knowledge in a fun and engaging way.
Curious to hear it from the horses mouth?
( a mother horse is called a DAM…who knew?)
SAVE THE DATE!
WEDNESDAY,  OCTOBER THE 10TH 7pm-9pm :
The Mother of all Confessions (Link to event) –
With two artist mothers: Kate Fisher and Shira Richter
What we hide is actually the key to understanding social and human authentic value. 
This will be a sort of "undercover" visual dualog (double dialogue) between two different artist mothers who are located in different continents, cultures, stages of life and career, and between the members of the audience.
Kate fisher, lives in Minnesota, and on top of being a mom of two young ones, a wife, ceramic artist, and… marathon runner (!), also thought up, created and runs (pun intended) the pioneer Both Mother and Artist blog.
Richter is a mother of twin teens (male bodied), a human rights and educational activist who lives in Israel, & prefers relationship over stardom,
SELF BLAME IS TOXIC. I WORK AT CREATING INCLUSIVE SPACES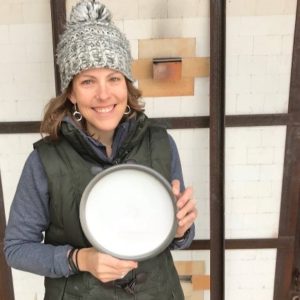 My authentic voice, Kate Fisher,  runs a successful blog titled "Both Mother and Artist" . Kate will be bringing a confessional booth to the project. Confession booths are safe places in which people can unload their burdens. The step to recovery is to acknowledge and accept the burden, with compassion, without that step the next step of rising above the difficulty cannot be performed. As artists, we practice "Learning a material's nature" Thus, listening to the material is the first part of creating. This step accepts the material as it is,and tries to work with the characteristics of a material. Even if we want to change the characteristics of a material, we need to know it's natural inclination. The confession booth serves as "learning the material" . Mothers can come to the confession booth and confess a messy house, or having difficulty with a child.  Registration required.  drb@bridgescreate.com.
Authentic Voice    Kate Fisher  Calling her work domestic art, Kate Fisher makes objects that are either for or about the home. Fisher received a BA in Art History and a BA in Studio Art from St. Olaf College. She completed her MFA at the University of North Texas. During her graduate studies Fisher spent seven months in China spread over two summers. She worked for Lawrence University and Anderson Ranch Arts Center prior to here present appointment. Kate is currently the Studio Art Technician for the Department of Art and Art History at St. Olaf College where she has, on occasion, taught ceramics and/or 3D foundations. Fisher is also deeply invested in a project examining how women have gracefully tackled the lively experiment that is being both artist and mother. Examining how these dual roles simultaneously impact each other both practically and conceptually. Over the past few years she has been surveying, interviewing and documenting a cross section of ceramic artists who are also mothers. Fisher's questions have covered studio practice, time management, life balance, home, relationships, childcare, and aesthetics. Her project site also highlights a mother/artist, working in an array of media, each month. Fisher's project has also manifested in articles, exhibitions, and a group residency. To find out more please visit the project's website at www.bothartistandmother.com   fisherclay@gmail.com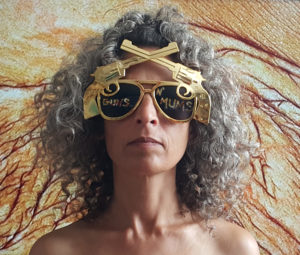 Biography  Shira Richter  Artist/Performer   Topic: Motherhood: Women , Men and Money
A practicing, multidisciplinary Research-thinker-Artist-Speaker who has been ARTiculating Motherhood/Mothering/MotherValue & Worth (care work) in the socio-political-economic and artistic context, for nearly two decades. She is the Director of internationally award winning woman-adventure documentary Film "Two States of Mind" (2002) about women's voices regarding the Israeli Palestinian conflict and UN resolution 1325.
Seeking more communication with unlikely audiences made her develop traveling Visual Performance Lectures that connect cultures, languages, image, text and context, and are time/place and Shira specific. For instance "Hot Potato called Mama", about the erasure of mothers- performed at the Dallas Museum of Art with collaborative art project The Motherload. "Our Enemies realize our power before we do" about women's coveted power- performed for The Mothervoices 1st conference (Holland), "Do we value our Values" about the gap between values and actions, and "Being a woman who loves men and hates War", about a feminist wife and mother to/of men in war territory Israel- were performed for The Women and Money project in Minniapolis. Richter also curated a Video-text column for The Mothervoices project (The Netherlands).
A long time feminist mothernest activist, Richter is the initiator and creator of the first facebook page in Israel to call for inclusion of Gender studies in the formal Educational system and the first facebook page in Israel to question  educational system practices regarding homework.  She also curates, organizes and facilitates panels, teaches, motivates and advises.