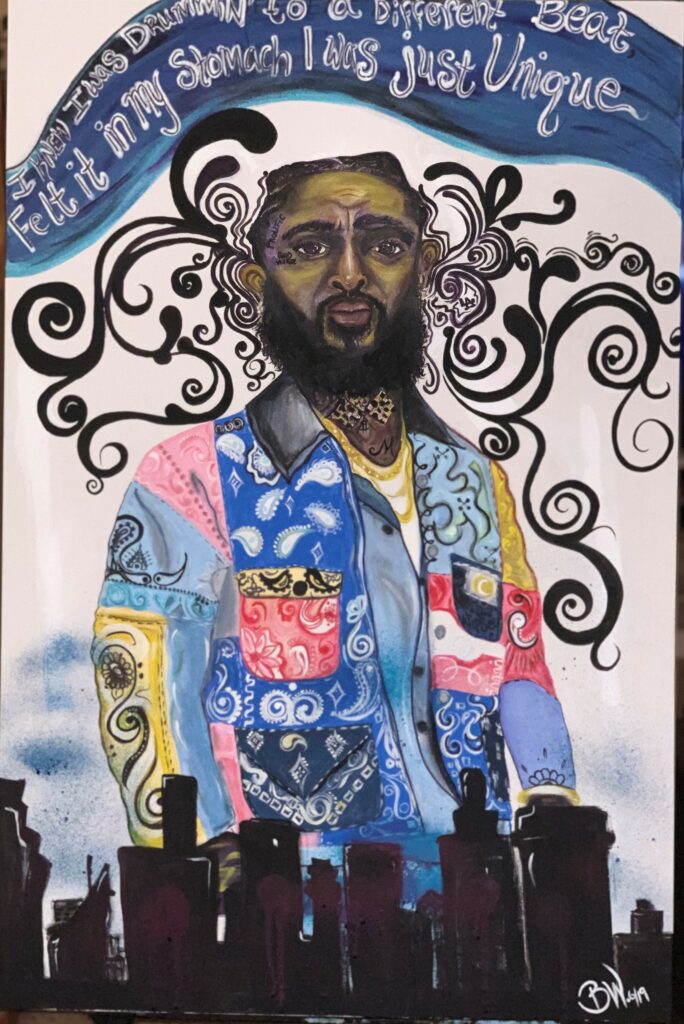 Title: Aspiration/ (An ode to Nipsey Hustle)
Price:$2100 
24 x 36
Acrylic on canvas
A portrait and song quote from someone very inspirational, empowering and plain prolific within my community. He lived a beautiful life yet passing tragically at a young age. I feel this speaks to following your intuition in life, speaking your truth and navigating this realm with gratitude knowing just how precious life is.
I also loved the jacket he wore in the reference photo used to paint this.  I've always had a love for fashion, reinventing things and standing out.
The quote reads, "I knew I was drumming to a different beat, felt in my stomach I was just unique." Rest in power Nipsey Hustle and The Marathon Continues
My worksop participants:
I encourage you to reflect on an inspirational figure or quote to help you design your new fashionable peace. 
The hope is when you put that energy into making it. You will be transformed when wearing it, gaining confidence, security and love. Then it later will become an "invisible garment" that you put on each day. 
With or without the physical one present.   You can always add a new patch/affirmation. Just like life each day is a new one to be designed to your liking. 
---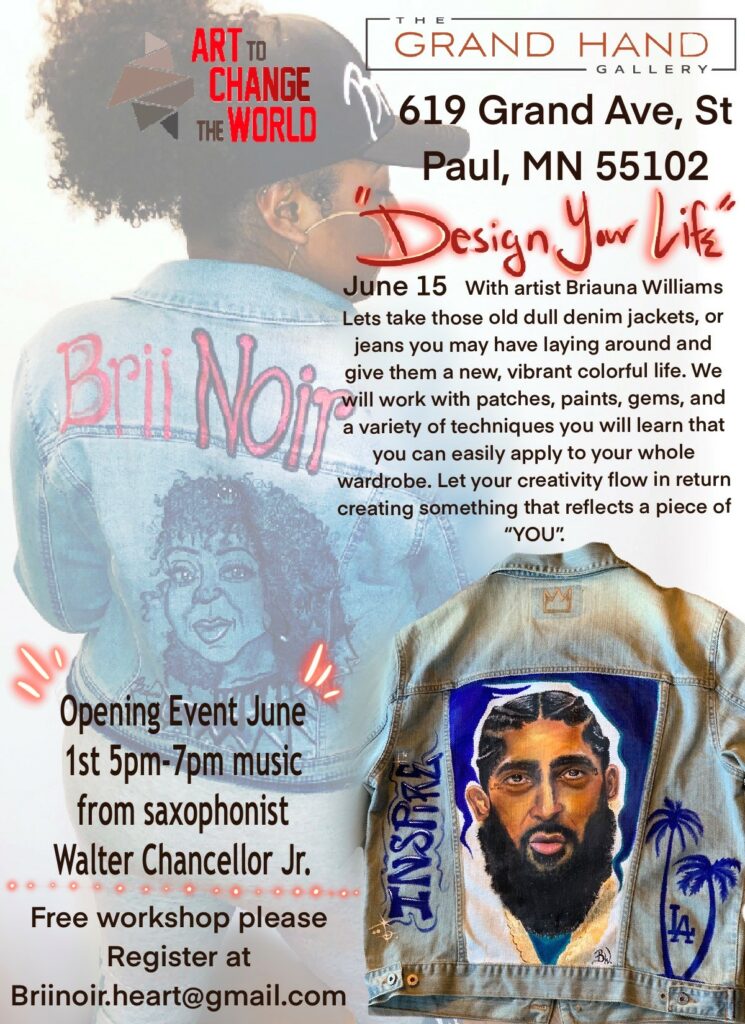 "Iconic Vibes" Acrylic
24x 36, $3800
---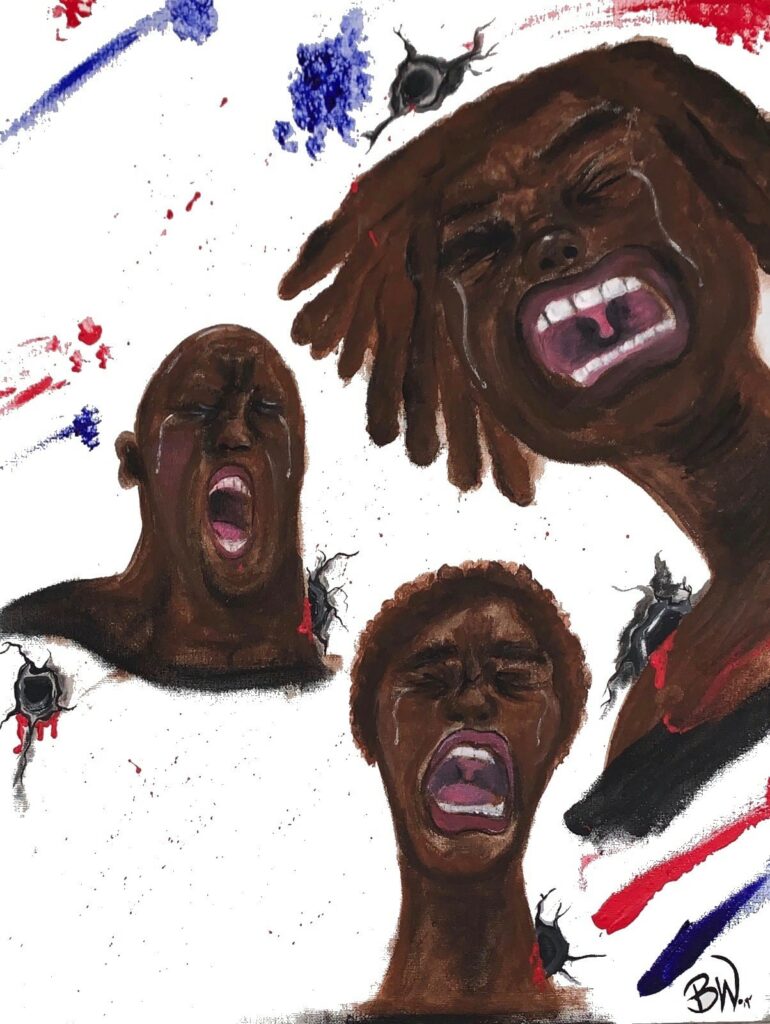 "Scream For Justice" acrylic
16 x 24, $1800
---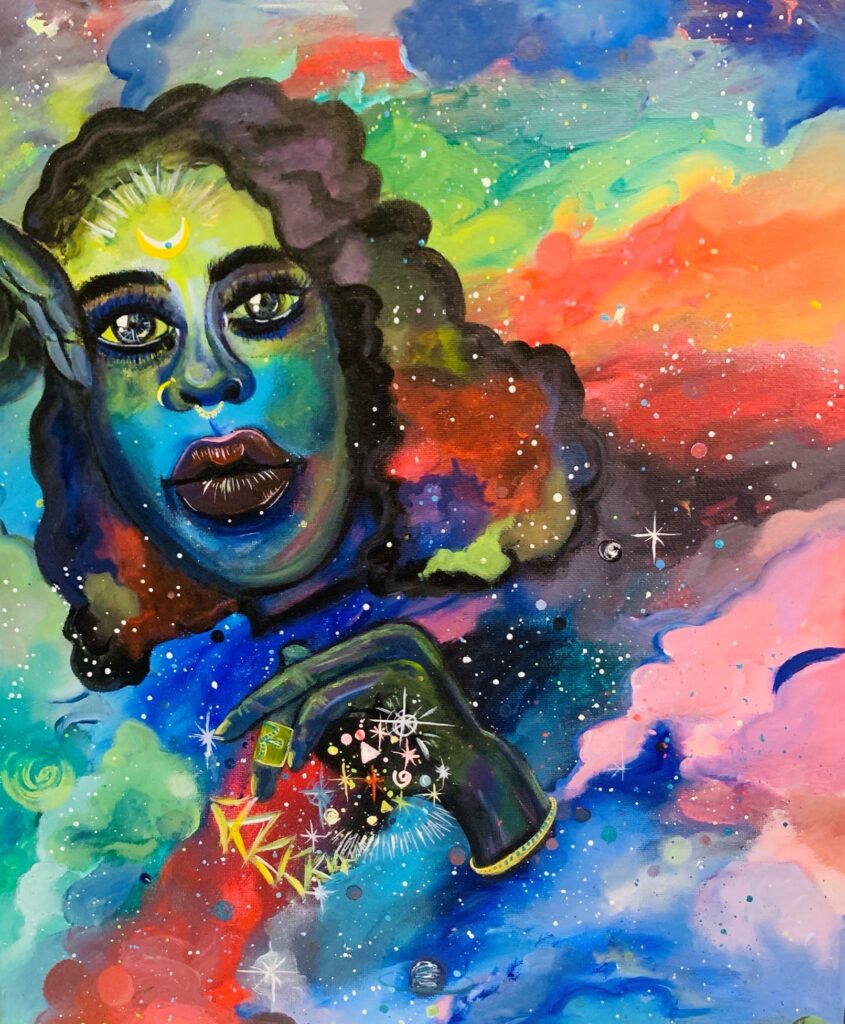 "Wombman" acrylic
16 x 24, $2000
---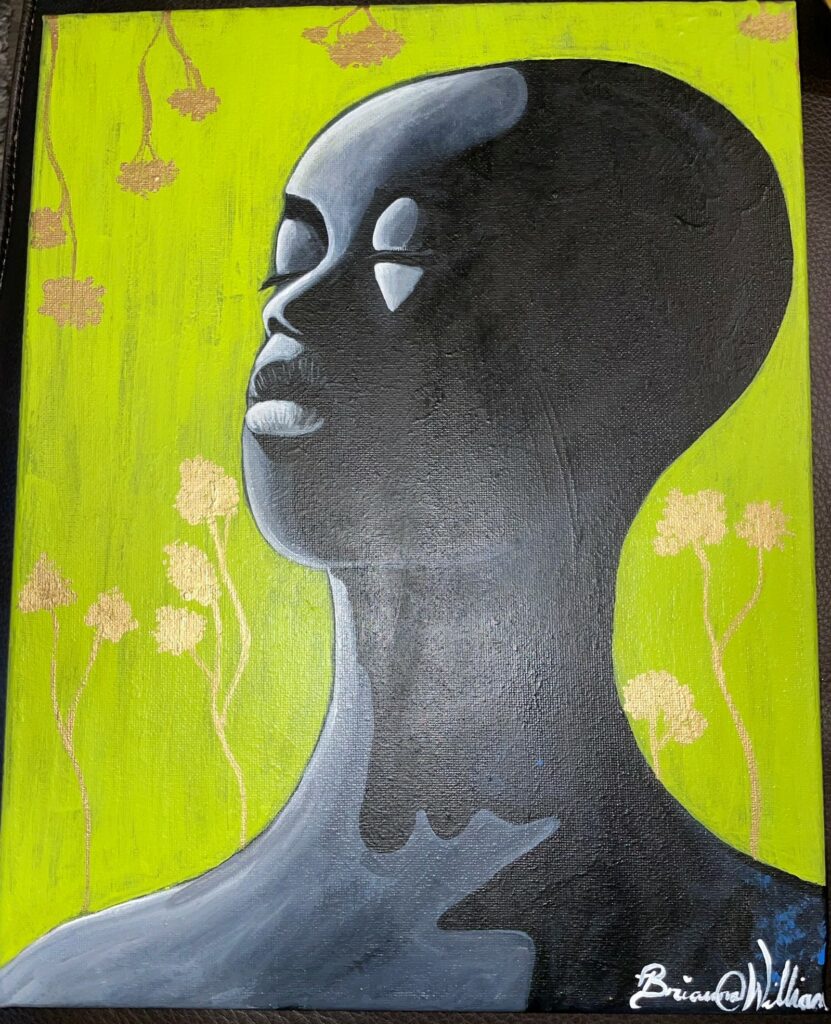 "Silent Prayers" acrylic
8 x 10, $899
---