Back to Maker Space Landing Page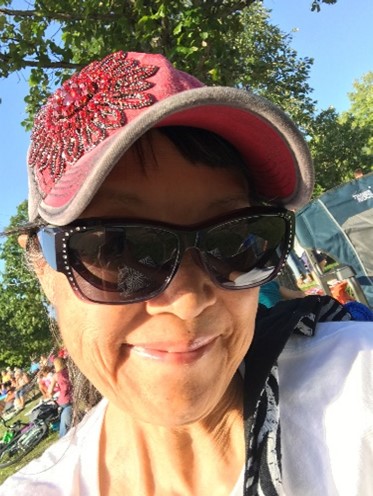 SAM Greene, 2D illustrator and jewelry designer
After earning my BA in Graphic Design, I worked at design firms in New York City first doing print design, then illustration and design for the web. My most fun and inspiring job was a stint as head art director for Skittles and Snickers. During those years, I moonlighted doing editorial illustration for the New York Times, Business Week, and other publications. After 911, I worked independently as an illustrator and graphic designer. My biggest accomplishments were ninety illustrations for a book for Brooklyn Botanic Gardens and fifty signage illustrations for New York Botanical Gardens.
During this time I began developing my own personal work: a series of humorous illustrations of extremophiles (extreme life forms) and a second series depicting Planets and Planettes, which relied heavily on astrological metaphors and magical realism. This work was exhibited or sold at the Flushing Hall of Science in Queens NY, Brooklyn Public Library, and the American Museum of Natural History.
My career took a turn when I became a teaching artist for the New York Department of Education and the New York Department of Juvenile Justice. I taught art workshops to underserved students in New York City public schools and to residents of Juvenile Detention sites, both girls and boys in Brooklyn and Bronx New York.
And now I live in Minnesota, where I've finally come to embrace my own muse, making my art the main course, as it were, of my life. Since moving here in 2018, I've been working in polymer clay and have continued creating 2D illustrations–after a 5 year detour to earn my MA in teaching English as a Second Language while teaching at colleges, adult learning centers, and libraries. At this moment in time, I eagerly anticipate the next chapters of my creative journey.
Website www.sciencepiction.com
Email sam@sciencepiction.com
---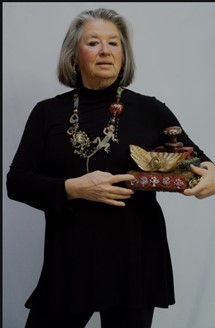 Barbara Rogers Bridges – Director
Barbara Rogers Bridges Founder and Director of Art to Change the World
Barbara has been an artist and a teacher/college professor for over 40 years. Her social practice sculptures have been exhibited in Maine, Miami, the Virgin Islands, Maryland, Chicago, Mexico, Spain, Canada, and throughout Minnesota.
Bridges taught K-12 art in Minnesota, Maine, and the Virgin Islands. She was voted Art Teacher of the Year twice in Minnesota.
Barbara has partnered with various Minnesota institutions such as the Minneapolis school district, the Minnesota online high school, Perpich Center for Arts Education, the Walker Art Center, the Mpls. Institute of Art, the Weisman Museum, and the Minnesota Museum of Art.  The online curriculum site and discussion group, ArtsNet Minnesota, came out of those collaborations.
Barbara has served as a professor for twenty years at the university of Minnesota and Bemidji State University and has contributed in a variety of ways. Her appointment includes teaching Foundations of Education, Human Relations and Critical and Creative Thinking and also serving as the architect of the unique DLiTE (Distributed Learning in Teacher Education)  – a hybrid online K-8 teacher licensure partnership program and the FasTrack secondary initiative designed for previously degreed candidates who wish to teach high school. These programs were the first online teacher licensure programs in the nation.  Artist    Minneapolis, Minnesota and Zihuatenjo, Mexico   Read More
---
Lucienne "Lucy" Schroepfer
Originally from Cambridge, MA Lucy was steeped in the arts through childhood. Originally focusing on music, she discovered fabrics and sewing 20 years ago and has never looked back.
Lucy starts each morning in her studios at 5 am. On good days, post her day job in the performing arts, she is back in the studio.
Whether experimenting with patchwork and color, creating fabric paintings, or long-arm quilting- her work typically showcases bold colors with a broad bouquet of thread and texture. Inspiration comes from places, books, and the fabric itself. Most fun for her is to witness the surprise from folks realizing, only up-close, her paintings are in fact fabric. Often framing without glass, she reminds folks her art is washable.
Lucy is a member of the Minneapolis Modern Quilt Guild, MN Quilters, Dakota Star Country Quilters, NEMAA, St. Paul Art Collective, and the Mpls, Textile Center. She lives and studios in Saint Paul with her husband, three teens, and mutt "Lulu".
651-231-0984    Quiltlucy@gmail.com  www.lucequilts.com   Instagram/ Facebook- Luce Quilts
---
 Layl McDill
grew up in Gillette, Wyoming where she began creating at a very young age. Her early works were dollhouses, marionettes and even an entire "Smurf Village".  Layl received her BFA in Illustration from the Columbus College of Art Design but she found it more exciting to make sculptural work and sell it through galleries and art fairs.  She has exhibited her work around the country since 1994. Polymer clay has been her medium of choice using the millefiori technique and some mixed media materials added.  The theme of wonder permeates her sculptures that are covered with endless details.  Her work can also be found in numerous books and publications. Selected recent awards include 2nd Place Overall at Arts North International 2021, Best in "Blue" at "Primary" Banfill Locke Center for the Arts 2021,  Best in Sculpture, Edwardsville Arts Fair 2018 and 2019.
Social media: https://www.facebook.com/layl.mcdill
Tiktokk.com/@laylmcdill    
Twitter: @laylm
---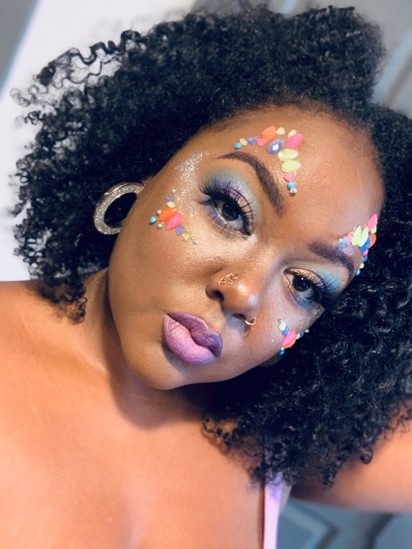 Briauna Williams  Minneapolis Native.
A graphic design graduate that has been drawing since the age of five.  Always having the dream of wanting to change the world with her work. Briauna, colloquially called Brii Noir she is an all round creative most of her work she's wearing the hats of an acrylic artist, muralist, henna artist, teaching artist and community engagement artist. She draws inspiration from her family, social Justice and nature.  Using paint to tell stories, Ones of empowerment, and resilience.  Briauna began painting as an outlet in 2017 she found it very therapeutic and it soon began to open many doors for her and her work. Soon blossoming into a platform to share her tools of healing with community through her many self curated events. Briauna Is now hosting events and painting murals throughout the Dfw area as well as Minnesota.
Her Words of Inspiration; "Never lose touch of the little person deep within"
#ArtIsLife #Briinoir
Website: Www.BriiNoir.com
IG: www.Instagram.com/briauna.williams
Email: BriiNoir.heart@gmail.com
---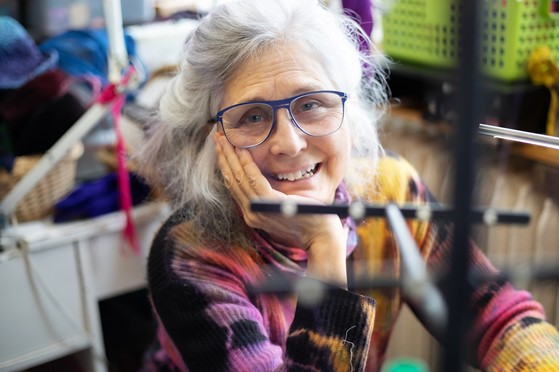 Candy Kuehn creates wearable art, costumes, wall pieces, and sculptures in numerous media. She makes art pieces that are functional, reversible and have multiple uses that sometimes change with the passage of time. Many works live as well on the wall as they do on the body, on the ceiling, on the floor and on the stage.
As a painter her medium ranges from cloth to ceramic glazes. Her work features whatever makes a person or piece of art beautiful and moving. Her work has appeared at the Textile Center of Minnesota's Art-in-motion shows, the St. Paul American Craft Council Fair and the Minnesota Craft Council Fair Market Place at the State Fair grounds. She has also created costumes for the dance theater company Ballet of the Dolls productions of "The Red Shoes," "Enchanted Night," "Sleeping Beauty," "Nutcracker (not so" Suite," and "Cinderella").
Candy was artist-in-residence in the Textile Center Dye Lab for 2007-2009 school years. Her digital photo drawings and portraits have been exhibited in several shows, Southeast Minneapolis Public Library had three shows and fabric installation in children's area over the last six years, the Fine Art Show at the Minnesota State Fair for three years, and for WARM at several venues.
She received honorable mention at the WARM 40th anniversary show. She created digital illustrations for large scale projections and costumes for the Interference Arts production "It is She Who I See", and "Elijah". Candy's "Human and Earth History" panels were selected to be part of the City of Hopkins' Art Street public art program, was seen on the outside wall of the Hopkins Center for the Arts, and won Children's Choice Award. Candy created costumes and large digital projection images for 'Conviviere" and 'The Palabras Project' for Zorongo Flamenco, and costumes about Picasso's earliest paintings, a Zorongo commission in New York City. The Marcy-Holmes neighborhood, commissioned an electrical box cover, for 'Fresh Boxes' which can be seen in Dinkytown, Minneapolis Minnesota. Her digital works have shown in The Hudson Hospital Rehab Wing and Westfield Hospital in Wisconsin and a show in Owatonna Hospitals, in Minnesota, Spring 2017. In  2016, Flow Arts Gallery, curated her work into several group shows, and her digital work was also chosen for "The Paranormal Show" at Banfill-Locke Center for the Arts, Anoka, Minnesota and "National Parks; Personal Perspectives", at The Phipps Center for the Art , Hudson, Wisconsin.
---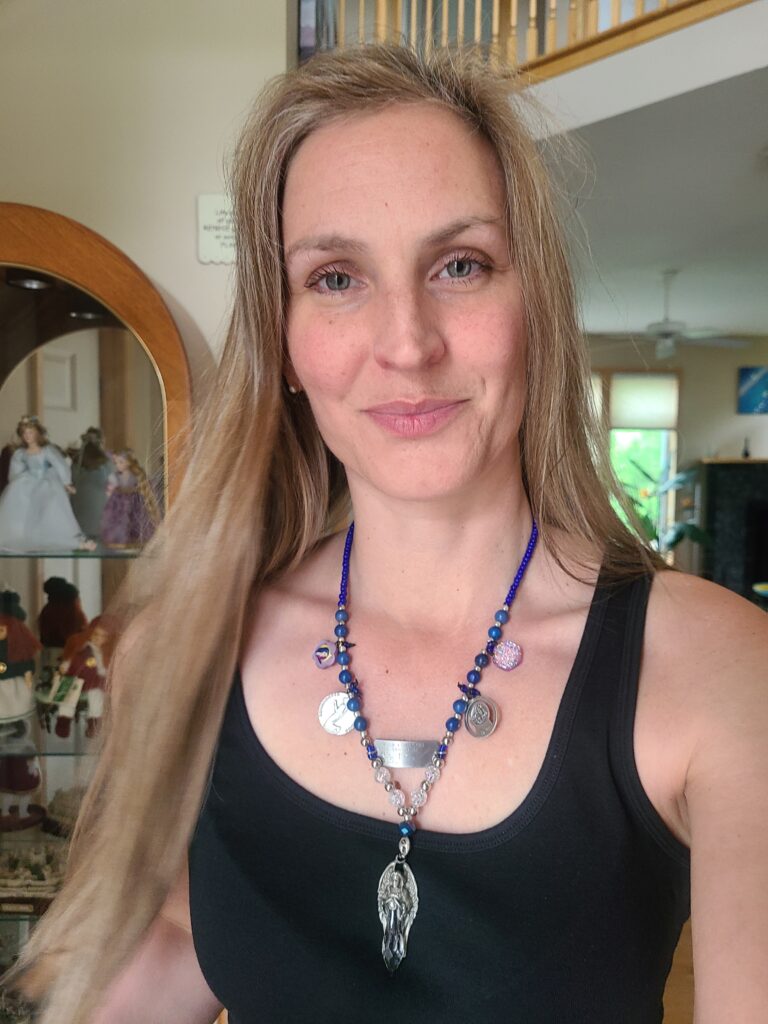 Kelly Frankenberg  Community Development Coordinator
Kelly  has jumped into every kind of art she can find whether it's music, film, fashion, painting, sculpture, glass, woodworking, or performance. Kelly's travels across the globe are her inspiration for her photography and painting. Her abstract work comes from memory and her influential art comes from her passion for unity and inclusivity and reform in a world of vast cultural diversity. Her spiritual art comes from meditation and channeling the subconscious and source energy.
Some classes Kelly has taught include Drawing, Watercolor, Piano, Guitar, Clarinet, Critical Thinking, and other humanities and sciences. Her educational background consists of a BFA in Illustration from MCAD and a MFA in Creative Writing from the University of New Orleans with studies in Ireland, Scotland, and Italy in Poetry, Creative Non-Fiction, Screenwriting, and Visual Art.
Some local clients for books, illustrations, and murals have included Minnesota's Governor's Residence Council, Minnesota Children's Theater, and the Islamic Center of Minnesota. Some national clients for live performances, courtroom sketches, and 3D art have included the National Architecture Convention, Fox National News, Macy's, and Extreme Makeover: Home Edition.
Kelly's work has appeared in film, TV, books, newspapers, magazines, on the radio, on walls, windows, pianos, mailboxes, and electrical boxes. During the year her work is displayed in solo and group gallery shows, and is for sale at local art festivals. She is currently finishing her screenplay and feature-length film.
Kellyfrankenberg@gmail.com   Artist, illustrator, writer, teacher   Minneapolis, MN

---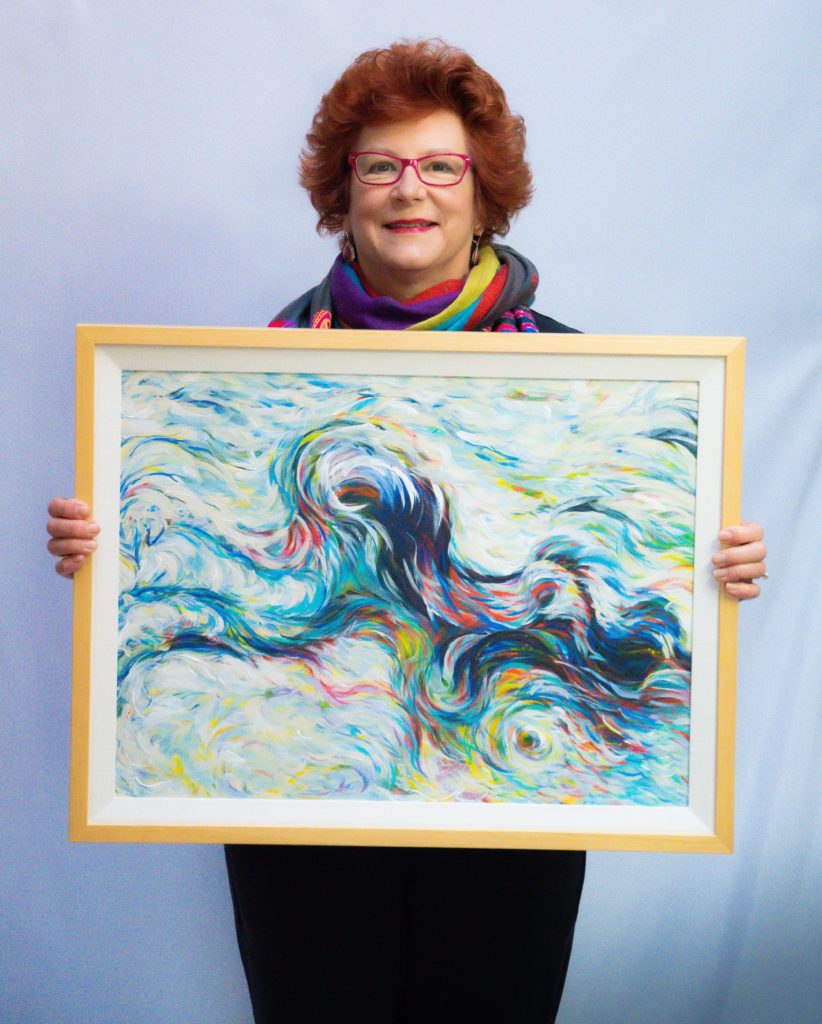 Lynnette K. Black,
Immigration, Social and Environmental Justice
Lynnette Black is a global medical device marketing expert, having used her visual arts and writing ability to market life-saving products and products that improve the quality of life, such as artificial limbs, wound care, pacemakers and interocular lenses for cataract surgery.
Now retired, Lynnette is a full time artist seeking to raise awareness of global issues such as mass migration, equal rights, environmental justice, and racial justice.  A cooperative member of Highpoint Center for Printmaking, she has exhibited nationally, including twice at the Katherine Nash Gallery, Regis Center for the Arts, University of Minnesota, in "Women and Water Rights" and "Women and Money". In 2018 her print "Wood Nymph" was selected by Juror Crawford Alexander Mann, curator for Prints and Drawings, Smithsonian American Art Museum, for the Biennial International Juried Exhibition, Highpoint Center for Printmaking.
A long-term member of Women's Caucus for Art (WCA), Lynnette is also a member of International Association of Female Artists (IAFA) and Art to Change the World.    https://www.lynnetteblackart.com
Artist, Minneapolis

---
Frances Bates (She/her) is a jack of all trades with experience in art, design, and engineering. Growing up she dreamed of becoming  an inventor and making the world a better place. At a young age, creating found object art and homemade gifts was where it all started. She explored her interest in engineering by participating in as many summer camps and classes related to Science,Technology, Engineering, and Math (STEM) as she could.
This enthusiasm for both art and engineering led her to get a BFA in Industrial Design from the University of Wisconsin – Stout. This gave her the best of both worlds as industrial design is considered the art side of engineering. While at Stout she expanded her knowledge of a variety of art forms including graphic design, sculpture, jewelry, sewing, photography, and woodworking.
Currently, Frances is a freelance artist/designer doing a bit of everything depending on what comes her way. Her art often reflects just how much she cares about helping others. She has a particular passion for issues of diversity, the world of dancing, and camping gadgetry. As a lesbian with autism she understands how important it is to empower your community.
Her advice: "Be like Dory and Just Keep Swimming"
francesbates22.wixsite.com/portfolio
francesbates22@gmail.com
instagram.com/whitetigerwoman
Artist, Designer, Dancer – Minneapolis, Minnesota
---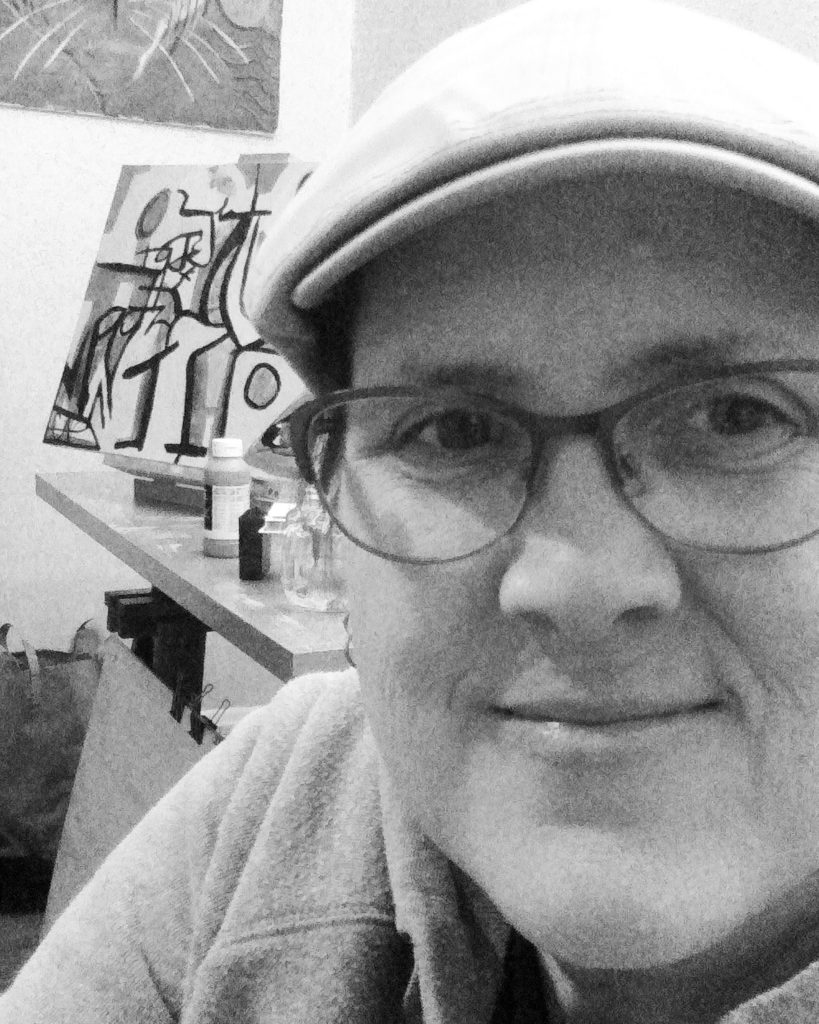 Catherine A Palmer BFA,
University of Minnesota Minneapolis, MN While I have been at the business of making art for as long as I can remember, my work as a student began in earnest in 1987 when I was awarded a scholarship to the Split Rock Art program. Since then, my study has led me from the precepts of life and figurative drawing to the freedom I have found in theory and an abstract vision. In other words, you need to know the rules to break them. And in the process of doing so, catharsis is found. My starting place is color; color leads me through space to composition. My subject matter can be identified as a conversation with the world I live in, influenced by feminism, personal circumstance and the on-going attempt to create a pure art object, one that exists solely for the experience of the beholder. I have shown my work in Minneapolis since 1997 in Galleries, Community Colleges and Coffee Houses. As a result, my paintings are held in personal collections across the United States and in Norway.   Artist Minneapolis

---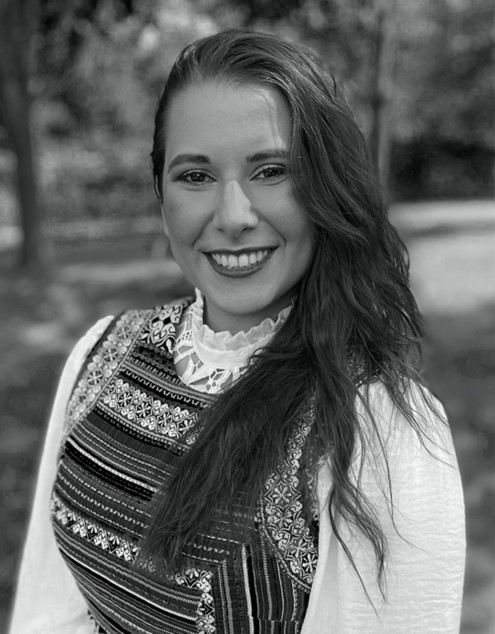 Madalina Kelneris a 2020 Graduate of the University of Minnesota Duluth, School of Fine Arts, with a BFA in Graphic Design, Studio Focus. Her passion is amplifying the voices of communities that need recognition, making their concepts tangible and accessible through Fine Art and Design. Madalina is interested in going into the field of Graphic Design and finding a way of combining it with her skills in photography and storytelling. She finds herself creating ways to help educate and start conversations about serious topics of accessibility and diversity. Access For All is a group Kelner rebranded and reawakened on campus and led for two years as president. With her creative solutions, she guided the development of a sensory friendly space in her University's Multicultural Center. After creating one successful sensory space, Madalina brought up her ideas to the UMD Kathryn A. Martin Library to consider doing the same. They were receptive and, with Madalinas guidance, they used a grant to update several study rooms. Both collaborations were recognized and inspired schools across the country to create sensory spaces for their students. Among other groups, Madalina was a passionate graphic designer and board member for the University ASL club, Hillel organization. She was also hired on to work with the Regional stormwater protection team on a seasonal project. Now that Kelner Has graduated, she continues to teach art classes at Southwest Super Summer Program for her eighth summer with Minneapolis Public Schools. In recent events, Madalina presented in Rimon's annual fundraiser, P'Chotchka. she used the opportunity to speak on a larger project coming up for her. A photographic book titled Tenderness, that communicates how invisible pain affects the human body.
(763)-360-7187                    madalina.com@gmail.com  Artist, Plymouth      FB: https://www.facebook.com/MadalinakPhotography
IG: https://www.instagram.com/madalinak_designs/     Artist, Minneapolis
---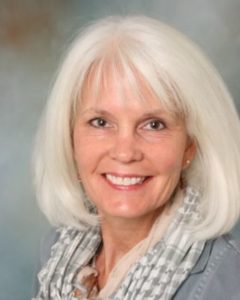 Sandra Reardon – Counselor

As a therapist, it is an honor to be part of another person's process in understanding their personal worth. I respect and value my client's self-determination, therefore, my therapeutic approach is eclectic to correspond with the matter at hand. I am empathetic, patient and respectful, while building a relationship with my client. I believe that progress begins when my client has established trust in our relationship. I have faith that each client has the ability to discover their strengths and to use these strengths to achieve their individual goals.
I specialize in Eating Disorders: Anorexia, Bulimia, Binge Eating Disorder, & Other Specified Feeding or Eating Disorder, and Depression, Anxiety, Addiction, Life Transitions and Trauma. I work with individuals, couples, families and groups. Parents of loved ones with eating disorders
I integrate Cognitive Behavioral Therapy, CBT-E, Family Based Therapy, Dialectical Behavioral Therapy, Sensorimotor Therapy, Expressive arts, mindfulness and strengths-based focus into therapy. I forever feel honored to be a stepping stone on my client's journey as bit by bit they create the life that is important to them.
---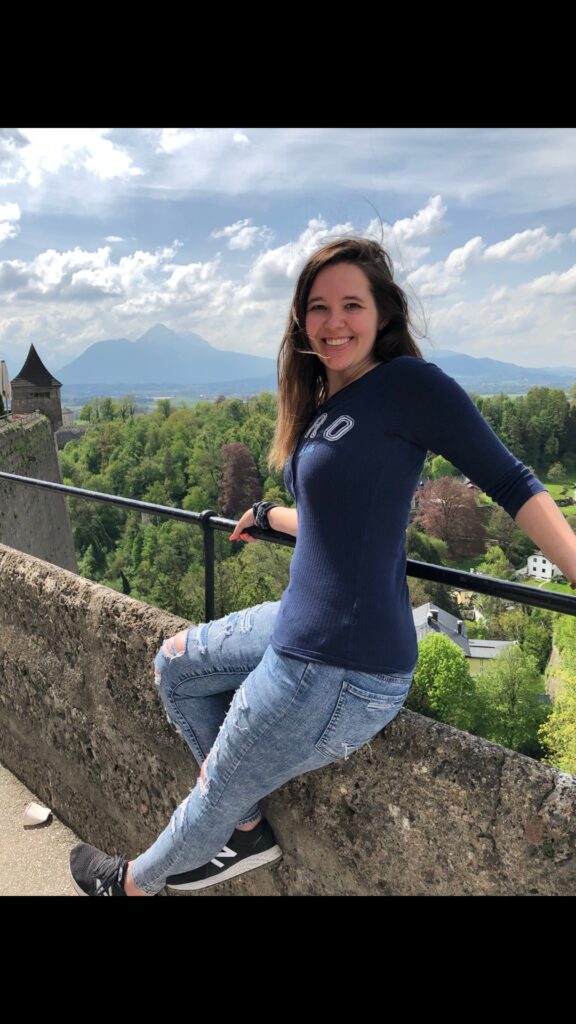 Annaliese Thiegs  Ive been taking art classes since as long as I can remember. At the age of 15, I was a keynote speaker for the White Bear Center for the Arts for their annual fundraiser, Heart 4 Art, dedicated to support high quality, affordable art programming. From there I volunteered with White Bear Center for the Arts where I helped teach and organize art classes for the youth.
I graduated from the University of Jamestown, North Dakota, with a Bachelor's in psychology and art in 2018. During my time in Jamestown, I interned at the state prison, shadowing an addictions counselor, who facilitated group sessions. I was the president of the art club on campus during my sophomore, junior and senior year. As president I created a mural for the Make-A-Wish-Foundation for a child with special needs. The mural was part of the child's sensory room. I created a "Recovery Tree" mural for the state hospital. In 2016, 2017, and 2018, I received the Outstanding Student Award, in recognition of unselfish service to the University, the Art Department and fellow students, as well as for scholarly inquiry in the field of art. In all four years at Jamestown, I worked as the manager of the art gallery and assisted the art department.
I obtained my Master's in art therapy at Adler University in Chicago in 2020. While in Chicago, I had two practicums. My first was at Sacred Transformations, where I helped people receive a tattoo to cover a scar that was in result of trauma. I worked under an Art Therapist, who worked at the Juvenile Detention Center, where I spent my time supporting and counseling troubled youth. My second practicum was at United Stand Counseling Services, where I worked as a school linked mental health therapist intern with kindergarten-12th grade students.
Today, I work as a school linked mental health therapist at Lighthouse Child and family Services, providing counseling services for youth (k-12) in the school district of Cambridge and Isanti. I am on track to receive my LPCC (Licensed Professional Clinical Counselor) and ATR (Registered Art Therapist).
In the future, I plan to attain my PsyD in Clinical Psychology (Doctor of Psychology), focusing on the clinical and applied aspects of psychology. With my PsyD I desire to become a psychologist in the corrections or school environment.
Artist and Art Therapist
annaliese.thiegs14@gmail.com