August 8, 2021  12:00-8:00.- Outside Pop Up Palette Party Meet and Greet Socially Distanced Gathering  at Sociable Cider Werks.   Meet your neighbors and the NE Artists.  Art. Food, Libations,  Door Prizes and
 MUSIC!
12:30 PM Charlo (Charlie Henrikson)
2:30PM Matt Yetter
3:30PM  Enso Daiko
5:00PM  Marko Fields
6:00pm Ngange Akale  accompanied by Daniel  Lenz
7:00pm Dave Dvorak
---
Charlie Henrikson
Charlo
Five string electric violin improvised, ambient soundscapes, neo-classical reveries, loops, electronic manipulation. A perfect pairing for birdsong and human conversation. Joined by special guest Tim Donahue adding electronic percussion and strangely beautiful textural accompaniment.   Email: charlohenrikson@yahoo.com
12:30 PM Charlo (Charlie Henrikson)  accompanied by Tim Donahue
---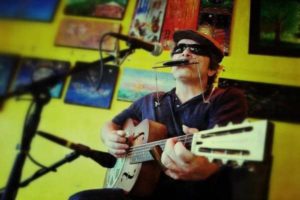 Matt Yetter 
Matt Yetter is the real deal: an old-school, slide guitar playing, harmonica-tooting country blues artist who characterizes music as "a way of making a connection to everybody all at once".
Regularly playing old-time, rootsy blues from the 1920s, 30s, and 40s all around Minneapolis, Matt's created his own niche – a vibe that's hard to come across anywhere else.   Mattyetter.com
Facebook.com/mattyettermusic 2:30PM Matt Yetter 
---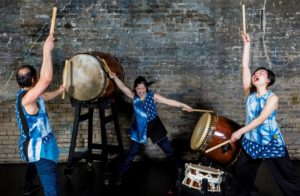 Ensō Daiko    (FORMERLY MU DAIKO)
Ensō Daiko offers loud, energetic performances that combine music, dance, culture, and pure athleticism. The group regularly premieres new work adding their unique voice to the expanding canon and innovation of North American taiko. Through performances, studio classes and school residencies, Ensō Daiko has taught thousands of students of all ages and abilities. www.taikoartsmidwest.org Facebook.com/TaikoArts/              3:30PM Enso Daiko 
---
Marko Fields
After teaching for 20 years, MARKO FIELDS, BFA, MFA, McKnight Fellow, founded, created and is the primary owner of
Mojo Coffee Gallery.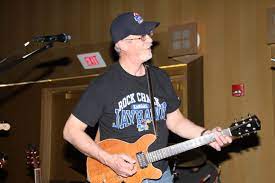 Though retiring from academia, Fields continues to publish and frequently lecture, demonstrate and present at universities, ceramic centers and conferences. His studio is located in the California Building, adjacent to Mojo Coffee Gallery.   Read More:  https://connienorman.com/blog/2010/08/03/marko-fields-plinth-gallery-artist-interview/   Video:  https://www.tpt.org/mn-original/video/Marko-Fields-603663H-2/
The multi-talented Marko is also a musician and will be performaing at the pop Up Party
Artist/ Musician , Minneapolis, Minnesota  –  Owner Mojo Coffee  Read More:  http://mojocoffeegallery.com/
Marko Fields – 5:00PM 
---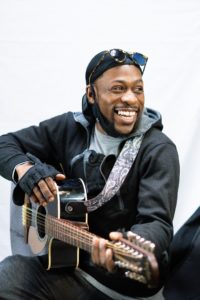 Ngange Akale Ngange Akale currently resides in Minneapolis, MN. and was born in St Paul, MN. He grew up in the Twin Cities during the Wellstone/Ventura era. Through his faith and belief in knowing God, He is pushed to pursue musical passions. His band Ngange&Themasses was formed in February of 2020, at that time he started furthering his musical pursuits by learning how to play the guitar. The mission of  His band Ngange&Themasses, is to overcome racism and the power of money. Ngange believes that humanity is evolving whether those in control resist it or not.  Facebook.com/NgangeAndThemasses https://youtu.be/avtZOTJgjGo
6:00pm Ngange Akale 
Accompanied by ….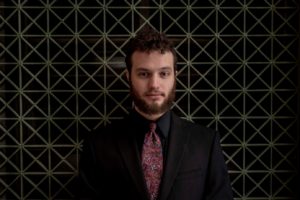 Daniel  Lenz is a Minnesotan who spent his 20's in NYC. He has played violin since he was 6 years old and performs and records competently in many of the genres he grew up listening to. "If I can feel it, I can play it," he often says. He also enjoys composing on Ableton and playing guitar. In his free time he can be found enjoying the company of loved ones, programming computers, and researching the latest in truly decentralized cryptocurrency projects.
---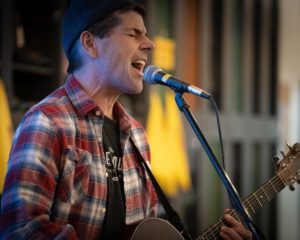 Dave Dvorak 
Dave Dvorak is a Minneapolis singer-songwriter and an ER doctor, depending on the day. After releasing his solo album Things You Cannot Measure in 2016, he went on to form his band Zoë Says Go, weaving tales of love, struggle and social justice into an Americana-folk-rock soundscape. Dave's songwriting themes have been inspired in part by his volunteer work overseas and at home.
See and Hear Dave's Music:


7:00pm Dave Dvorak