Art to Change the World (ACW) is a non-profit multidisciplinary, cross-generational coalition of 40 social practice artists, educators, scientists, authentic/expert voices and other change makers who meet at the intersection of art and natural and social science. We aspire to investigate what divides us and discover strategies that might unite us, encouraging the marginalized, disenfranchised, underserved, and the established elite to join forces to DO Something about societal challenges. https://www.arttochangetheworld.org/mission
                                           Support a Team.  Become a ACW Team Member!   $1,000.00
ACW will host a two-week event with exhibition, performances and workshops around the theme of See. Say. DO What's Your Issue? from Oct. 5-14, 2018. Over a dozen established and emerging artists and their authentic voice team members creating social and environmental justice works, transforming the cutting-edge art space Squirrel Haus Arts in South Minneapolis into an inviting and magical universe which draws the visitor into a thought provoking, interactive journey with the intent of inspiring action in our community.

Do you have a specific social topic you would like to sponsor? The artist/authentic voice teams need about $1,000.00 for both of them to research, travel, buy art and educational supplies/materials. Each artist has selected an authentic voice (or 2). We might also call these integral team mates a "primary source voice." ALL of the team members learn from the other team members.  You will become a member of the team. We value your voice.
Support benefits included (all optional) :Studio visit
Listed on website and programs
One ticket to VIP Event
Monthly artist news/networking/events emailed
Access to the Art to Change the World forum
Membership in book club
Invitations to celebrations and gatherings
ACW coaster set,  ACW Hot Beverage Mug,   ACW  Tote  Bag
Invitation to an authentic Maine Seafood Chowder dinner created by
native Mainer Barbara Bridges  OR   A small artwork created by an ACW.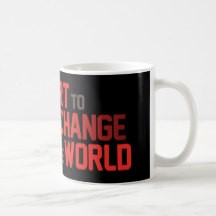 Donate Here  https://www.arttochangetheworld.org/donate/ Post Director, Barbara Bridges,
to indicate the amount and the artist you want to support  info@arttochangetheworld.org.  You will receive a letter for your taxes.  Call to discuss details with Barbara if you have questions: 612 845 0416.
________________________________________________________________________________________
Maris Gilbert    Project Description   – Topic: Water Quality. Title: Water: the beauty and peril of our waters  (working title) My work is exploring connections of our waters from the northern parts of our state (Itasca) downstream along the Mississippi river through the Twin cities to our beautiful Lake Pepin, in peril due to sediment rise, agricultural runoff, and invasive species, .  Then moving all the way down to the southern part of our country to the coast of Florida which is affected by all the water which empties into the Gulf of Mexico from the Mississippi river.  There are problems such as red tides, sea rise, plastics, mangrove and marsh changes, and control of water flow all along the Gulf Coast, to the Everglades and Key West.
I create paintings, collage and treasure boxes to address the beauty and peril of  two ecosystems along this pathway from the north to the south: Lake Pepin's sediment issues and the Mangroves of the Everglades and Gulf Coast.  I have chosen these two locations because of a love I have for both areas.  Lake Pepin is my favorite Minnesota Lake, and South Florida which is my home of my childhood and my home in my heart.
For this exhibit I will be linking the waters of Itasca on through Lake Pepin and then the waters of south Florida. I am creating an installation/environment that leads the viewer from the familiar gallery area to the unfamiliar upstairs area of my studio where they will become immersed in the imagery of mangroves, ocean life, shorelines and waters of the ocean.
I believe that linking our waters in this heart-felt way and this urgent climate change time ,is important for raising and awaking our consciousness,  bring acute awareness and immediate actions (SEE, SAY, DO)regarding our connections on this planet earth: we are connected by water, made 70% of water, and depend on water for life, as does most life.
Authentic Voices:  Rylee Main, Executive Director, Lake Pepin Legacy Alliance.  Rylee received her Master's Degree in Public Policy from the Hubert H. Humphrey School of Public Affairs, with a focus on water resources in Minnesota. In 2017 Rylee was appointed by Governor Mark Dayton to represent environmental organizations on Minnesota's Clean Water Council. Rylee currently serves as chair of the Minnesota Environmental Fund's Board of Directors and formerly served as Treasurer for the Minnesota Conservation Federation.   email: rylee.main@lakepepinlegacyalliance.com     phone: (630) 806-9909
Workshop: An hour and half workshop where participants will engage in a guided imagery about water/body/ocean/rivers. They will be given small bottles of water collected from the shores of the Mississippi directly east of the studio, and asked to create a treasure box/shrine/prayer for the water using a variety of collage materials., setting an intention for one action they will take for the waters beyond their prayers/thoughts and awareness. They will also be given an empty bottle and encouraged to visit shorelines and collect water, perhaps creating their own shrines for these waters too. By experiencing the water and building awareness of going to the water and caring for it, it is my hope that awareness and actions will spread.
______________________________________________________________________________________________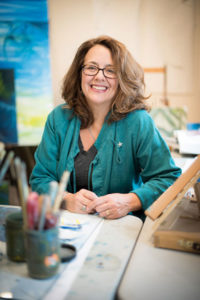 Maris Gilbert   Biography    jmarisgilbert@gmail.com
"My art evokes positive healing emotions, inspiring hope and peace, while also addressing the beauty and peril of life."
I am passionate about the waters in Florida where I grew up, and about the waters in Minnesota where I now live.
FLORIDA   Seeing beauty and peril by exploring and learning about its waters, mangrove ecosystems, the Everglades, and coastal shorelines.
MINNESOTA  Seeing beauty and peril by exploring and learning about fresh water mussels, trees, plants, sediment, erosion and the history/future of our rivers, lakes and wetlands.
My passion is finding beauty in the juxtapositions and connections of these very different yet equally vital natural environments.  As an artist in the healing profession, it is my call to share a lifetime of looking and seeing into our natural environment, to use my passion to help people to live healthy, fulfilling lives, and to influence the care of our planet.  I am fascinated by shorelines. Shorelines are where a multitude of elements interface, overlap and intersect. I will often stand at the shore just to watch and truly see the lines formed by the rhythm of the tides, the wind and the changing light. I share these timeless moments in my art, where life and beauty overlap, ever-changing and yet constant.      It is my hope that my images spark awareness of the beauty in peril.