________________________________________________________________________________________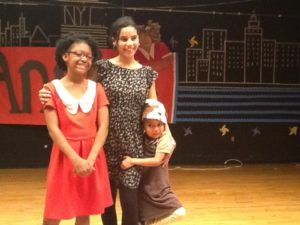 Project Description    Laura Hill   Topic:  Reclaiming our Narratives: Exploring Race & Identity
Mixed Reality: Reclaiming My Narrative by Laura Mann Hill
The project was developed by Julia Mann at Luther College in Decorah, Iowa in 2008.  It was intended to focus on exploring the notion of roots as experienced and lived by a multi-racial student.
Though almost sounding like clichés, questions such as: Who am I?, What am I?, What do I believe?, Why do I believe?, and What will I become? remain part of everyone's journey.
In some ways this research project is best summarized in a statement made to Laura's mother about a month after her birth. Her mother was asked "Where did you get her?" Her mother patiently explained that her daughter was hers, but the person asked again, "No, where did you get her?"
A decade late, Julia's sister Laura Mann Hill inserts her voice into the narrative created by her sister, adding her own journey to the story. Laura, who has children and a family of her own infuses the story with a perspective as both a daughter, mother, and wife navigating race politics in 2018.
The proposed outcome is a one-woman performance Mixed Reality, that Laura has adapted to include enhance her voice and narrative, is suitable for a variety of audiences.
The performance has a two-fold focus: to engage and to promote audience/performer dialogue
Topic Expert Voice Veronica Quillien
Veronica is currently a Ph.D. student at the University of Minnesota in the Department of Curriculum & Instruction with an emphasis on Culture & Teaching. Her research interests are adult third culture kids of African descent and their reclaim of tribal identity, heritage language, language revitalization and documentation.
She continues her self-ethnographic case study as she re-learns Bàsàa, her native language. Sandjock left her native land at the age 12 and this research is part of her decadal reclaim of her tribal language and identity. Her trinity in language, culture and identity is a self-ethnographic case study that started as a collection of books capturing Bàsàa knowledge.
Pre-During and Post Performance Discussions
This forty-five minute production that uses text, movement, and voice to tell a personal story. It allows an audience to think about the issues presented at hand, such as cultural identity, race, and gender. The performance is followed by a post-show discussion to ask questions, make personal and larger social connections, and discuss the history of multi-racial/cultural families. Participants will have the opportunity to share their responses through several interactive activities.
Biography   Email lmann.hill@gmail.com    Instagram @lauramannhill84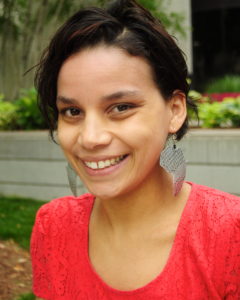 Laura Mann Hill  Laura joined the Children's Theatre Company staff as a teaching artist in 2015 and now oversees early childhood programming as the Early Childhood Education Manager. She is an active member of the Million Artist Movement and workshops with community partners through Hamline University Making Waves Social Justice Theatre Group. Laura taught theatre and English in New York City public schools for nearly a decade and has performed locally in productions at CTC, Youth Performance Company, and Making Waves. Laura holds a B.A. in English from Hamline University and a Masters in teaching from PACE.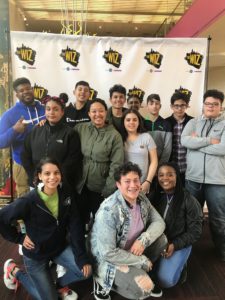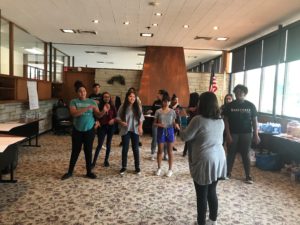 Assistant Director, Making Waves Social   Justice Theatre Troupe Rehearsal with Hamline University students and community members, St. Paul, MN – October 2017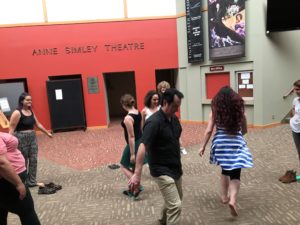 Book Mixed Reality:https://juliaperforms.weebly.com/contact.html
More info: https://juliaperforms.weebly.com/press.html