Art to Change the World  (ACW) is a non-profit, diverse coalition of artists, educators,
scientists, topic experts, and other change makers who join forces in service of positive social
change. We employ the arts, education, audience engagement, and organizational partnerships to provoke discussion, reflection, and action.  https://www.arttochangetheworld.org/mission
                                           Support a Topic Team.  Become an ACW Team Member!   $1,000.00
ACW will host a two-week event with exhibition, performances and workshops around the theme of See. Say. DO What's Your Issue? from Oct. 5-14, 2018. Over 20 established and emerging artists and their topic expert team members are creating social and environmental justice works, transforming the cutting-edge art space Squirrel Haus Arts in South Minneapolis into an inviting and magical universe which draws the visitor into a thought provoking, interactive journey with the intent of inspiring positive action in our community.

Do you have a specific social topic you would like to sponsor? The artist/topic expert teams need about $1,000.00 for both of them to research, travel, buy art and educational supplies/materials. Each artist has selected a topic expert (or 2). We might also call these integral team mates a "primary source voice." ALL of the team members learn from each other.  You will become a member of the team. We value your voice.
Support benefits included (all optional) :
Studio visit  * Listed on website and programs * Two tickets to VIP Event * Monthly artist news/networking/ events emailed * Access to the Art to Change the World forum * Membership in book club * Invitations to celebrations and gatherings * ACW coaster set *  ACW Hot Beverage Mug * ACW Steel water bottle. Invitation to an authentic Maine Seafood Chowder dinner created by native Mainer Barbara Bridges  OR   A small artwork created by an ACW Artist.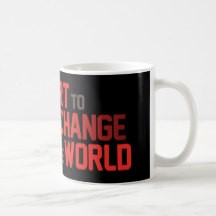 Donate Here  https://www.arttochangetheworld.org/donate/ Post Director, Barbara Bridges, to indicate the amount and the artist team. info@arttochangetheworld.org.
You will receive a letter for your taxes.  Call to discuss details with Barbara if you have questions: 612 845 0416.
________________________________________________________________________________________
 
Project Description:     Jill Waterhouse   
"What Thou Hast Done…"
This piece began over a year ago – before the birth of ACW – on the summer day I saw a dirty and rough, broken wood slab in a neighbor's yard. It immediately spoke to the brokenness I felt, and that had become part of the American psyche, since November 2016. With the neighbor's blessing, and the gifts of the bullet riddled aluminum from a fellow artist, and the faded, but highly prized flag from my 94-year old neighbor, this requiem to the chasm between us and the violence that lies within it, was brought into being.
Ironically, that is not where I started with my work for this exhibition. I had another topic, with an incredible expert voice, but that collaboration was not ready to be born – yet. So, my new piece – with its new topic experts – the American people, my artist compatriots, and my community members – moved from the back burner to the gallery. And, just in time for this show.
Fortunately, the work I had done earlier, with my first topic expert, Bill Doherty, turned out to be important and prescient. We started with me attending one of his Better Angels "Red/Blue" workshops, where he invites participants from both sides of the political divide to come together to talk – about their differences and their similarities – not to change anyone's mind, but to open them all. To help both sides develop empathy for the other. That dialogue also opened me up, and helped me see how the piece I had started some time ago, could morph into something even more significant than I had originally planned.
Though this was not my initial topic, it is ever present on my mind, due to the extremes of the political divide and of the violence and havoc that is wreaked in its name. It is compelling because we cannot escape it. And, though we wish to look away, we find ourselves frozen in horror – or numbness – staring at the TV news (or in some cases as it plays out, quite literally, before us).
Art to Change the World is our name and our mission. Can this work – one sculpture in a sea of visual noise – affect or effect change? Only those who see it will answer that question – with what or how they choose to respond. I am not attempting a pat answer, only posing the dilemma, the big question: What do we, what do you, want to do to make change?
I hope you will rise to the answer that speaks to you.
Jill Waterhouse
September 7, 2018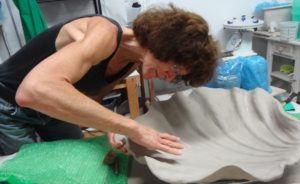 Jill Waterhouse Writer/Editor/Event Schedule Coordinator is a founding member of Art to Change the World, a new non-profit started by her former protégée, Barbara Bridges. Waterhouse has been a practicing artist for over 35 years and a mentor and Critical Response facilitator for over 20 years. She is also a performance artist, community activist, curator and published author. Her art work is primarily sculpture, installations and performance/social practice art. She has exhibited extensively in museums, galleries, and alternative spaces throughout the United States, including the Walker Arts Center and Minneapolis Institute of Art (Mia), and internationally in China and Mexico. Her art work and writing will be featured in an upcoming TPT production (TBD). And, her work as a Critical Response facilitator and writer will be featured in the new book on Critical Response by Liz Lerman and John Borstel, to be published soon.
Waterhouse has been heavily involved in a number of large community art projects and public performances. She has been a long time member, mentor and former director of WARM (Women's Art Resources of MN) and a long time member and chapter president/co-president of WCA MN (Women's Caucus for Art MN). She has also been involved with the Art Car and Art Shanty Projects for years and is a member of "What We Need is Here," an environmental arts group at The Phipps in Hudson, Wisconsin. She has received grants and awards from the Metropolitan Regional Arts Council, and the Minneapolis Arts Commission. McKnight/Annenberg/Horncrest Foundations.   Artist  Minneapolis, Minnesota
.   Artist: Minneapolis, Minnesota