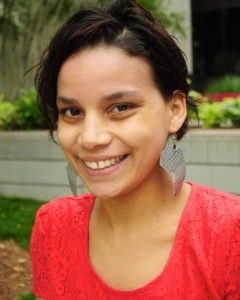 ACW Member, Laura-Mann Hill, amplifies the voices of those who need your support and suggests educational resources.
Inform yourself and others in your world!
Speaking Out Collective  Can you add this link for our website!
We must not forget that the uprising that began in Minneapolis and spread across the globe was a result of death and centuries of pain and oppression. As we mourn the recent deaths of George Floyd, Breonna Taylor, Ahmaud Aubrey, Tony McDade and countless more Black people in this country that have been murdered, brutalized, and terrorized at the hands of police; we must resist and reimagine the larger systems which reinforce white supremacy in our society. There is deep healing and rebuilding needed, especially within BIPOC communities. 
Art and artists play a critical role in healing and pushing for change, but we need long term commitment to the Black Liberation Movement, not just in this current moment. Some of us have already been doing this work, while others are just learning what it means to, "defund the police". Artists can join forces with Black-led grassroots movements, anti-racist coalitions, and collectives who have put in decades of work and imagination to fight for new ways of being and building a society that ensures peace, justice and freedom for all people.
So, what am I supposed to do right now? I keep hearing people ask this question and I don't have the answer because it depends on who you are and your identity. As a woman of multiracial heritage, I identify as Black, but acknowledge my privileges of having lighter skin. I find myself looking back, listening to elders and ancestors, and leaning forward into my strengths as a mother, storyteller, and educator. I have always tried to teach my children and students the value of standing up for themselves and others. I want them to know their voice and stories matter! 
Audre Lorde writes," When we speak we are afraid our words will not be heard or welcomed. But when we are silent, we are still afraid. So it is better to speak."
We must not stay silent in the face of injustice and we must also support our words with action. Black Lives Matter. Storytelling for Families: Seeding Liberation Tickets, Sat, Oct 24, 2020 at 11:00 AM | Eventbrite
https://www.eventbrite.com/e/storytelling-for-families-seeding-liberation-tickets-125401064961
_________________________________________________________________
The majority of the Minnesota Pollution Control Agency's (MPCA) Environmental Justice Advisory Group resigned in protest last week after the latest permits were issued, citing "the MPCA's war on Black and brown people" and saying, "The Line 3 permit is the last straw of many disappointments as the agency continues to enable harm to frontline Black, Indigenous and communities of color."
Minnesota Pollution Control Agency and Governor Walz issued key water quality permits for the Line 3 oil pipeline, effectively giving the green light to construction of this unnecessary project.
Unicorn Riot Black Snake Killaz
https://unicornriot.ninja/documentary/
About the pipeline
https://healingmnstories.wordpress.com/enbridge-line-3/
About Treaties
http://treatiesmatter.org/exhibit/
How to take action
https://healingmnstories.wordpress.com/2020/11/19/three-ways-to-support-line-3-resistance-and-a-critique-of-gov-walz/
Use your voice MN WRITE to your leaders – stay of construction
https://stopthemoneypipeline.com/take-action-stop-toxic-tar-sands-line-3-pipeline/
https://www.ag.state.mn.us/office/contactus.asp
Office of Minnesota Attorney General Keith Ellison
445 Minnesota Street
Suite 1400
St. Paul, MN 55101-2131
PHONE:
Twin Cities Calling Area:
(651) 296-3353
Outside the Twin Cities:
(800) 657-3787
DOC = Department of Commerce
MDH – MN Department of Health
_______________________________________________________________________
Irreducible Grace – Voting Video   EPIC Theatre Youth Online Performance
https://www.midwestmixed.com/within-between-beyond
Know Your Rights  Subversive Sirens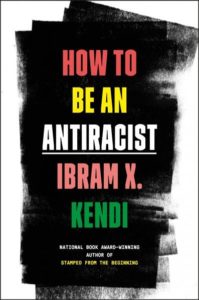 Daily Dose of Unlearning
https://www.instagram.com/p/CD7D23MlZX2/?igshid=vzvixqeo6c67&fbclid=IwAR2c7DPq-6BKSCKGzP1euixbg3zPFcUH00rHv8NWO4Mb7aMjxD-I8MLPoZQ
Related Resources
This first resource is an NPR review 2 of the book, Anti-Racist. I recommend reading this sooner rather than later as it will provide you with a nice introductory examination of the book as a whole and help prepare you for your own reading of it.
This next article 1 is an interview with the author, Ibram X. Kendi. He sheds light on both his book and its core concepts
This resource is a link to American University's Antiracist Research & Policy Center, which Kendi is the director of.
The following is a link to the Equal Justice Initiative (EJI) webpage regarding race and the American criminal justice system. Kendi frequently cites the racist effects and intentions of various "tough on crime" initiatives and this website provides an overview of the issue's history.
In this New York Times review, Jeffery Stewart hails, "What emerges from these insights is the most courageous book to date on the problem of race in the Western mind, a confessional of self-examination that may, in fact, be our best chance to free ourselves from our national nightmare." https://www.nytimes.com/2019/08/20/books/review/how-to-be-an-antiracist-ibram-x-kendi.html
In this panel discussion, Dr. Kendi leads a discussion on race with Charlottesville, VA residents. To view the clip, click on the link below and scroll down to the second video.
https://www.cbsnews.com/news/ibram-kendi-talks-how-to-be-antiracist/ 1
 _____________________________________________________________________________________________________

Black Lives Matter 
A Moment of Silence:  https://blackmnvoices.com/
Here are a few resources that others have shared with me that at be useful: 
https://www.mpd150.com/how-can-you-help-mpls-june-2020/
http://www.blackvisionsmn.org/
https://www.reclaimtheblock.org/home
https://www.huffpost.com/entry/ally-support-black-mental-health_l_5ed7a1f0c5b6f8b2ac14a47e
Four  BIPOC essays  https://www.startribune.com/3-black-twin-cities-authors-reflect-on-love-history-hope-after-george-floyd-killing/570671041/
https://www.reclaimtheblock.org
https://www.blackvisionsmn.org/
Resources  for BIPOC Organizers 
Minneapolis Artists who need help.
https://www.mprnews.org/story/2020/06/03/twin-cities-black-artists-need-broad-community-support-more-than-ever
BOOKS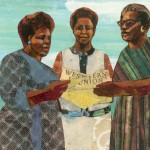 We offer this list as a resource for readers who, like us, are looking to learn.
5 Books on Civil Rights You Can Read Now for Under $3

Educational Books on Fighting Racism
16 Black-Owned Bookstores You Can Support Right Now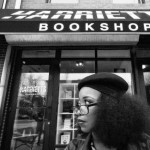 20 Children's Books to Help Foster Conversations on Race
DiAngelo offers a helpful discussion guide for her 'New York Times' bestseller.
---
Million Artist Movement
Million Artist Movement is a Twin Cities based cooperative of artists working at the nexus of art and politics for Black liberation. With the leadership of Black, Brown, and Indigenous artists, we use our voice as artists to speak out against oppression and coalesce people, art, and power into change.  In this moment, MAM is using art to address the disease of state-sanctioned violence and affirm our right to safety, rest, and healing. Visit http://millionartistmovement.com/ or https://www.facebook.com/millionartistmovement/ to learn more. Donate here
_______________________________________________________________________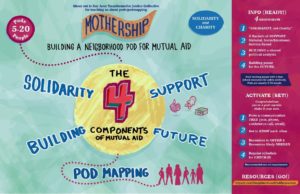 Building a Neighborhood Pod: Resources
How to Build a Neighborhood Pod (includes sample text for your flyer)
Big Door Brigade: COVID-19 Mutual Aid Resources
Bay Area Transformative Justice Collective: Pods and Pod Mapping Worksheet
Mutual Aid Disaster Relief: Safety Practices for Mutual Aid Food Supply & Distribution During the Coronavirus Pandemic
American Friends Service Committee: How to Create a Mutual Aid Network
Hennepin County COVID-19 Resources in many languages: Hennepin County Resources
Resource Doc on neighbourhood watches and how NOT to recreate policing.
For Access to this Doc use: tinyurl.com/NeighborhoodPodResources
Connect with us at mothershippods@gmail.com
---
Local Organizations:

https://www.blackvisionsmn.org
https://www.reclaimtheblock.org/
https://voicesforracialjustice.org
Theater:  https://minnesotaplaylist.com/magazine/article/2020/white-theater-leaders-responses-to-georgefloyd
---
More Resources. Document compiled by Sarah Sophie Flicker, Alyssa Klein in May 2020

This document is intended to serve as a resource to white people and parents to deepen our anti-racism work. If you haven't engaged in anti-racism work in the past, start now. Feel free to circulate this document on social media and with your friends, family, and colleagues.
Here is a shorter link: bit.ly/ANTIRACISMRESOURCES
Support Black Mental Health  https://www.huffpost.com/entry/ally-support-black-mental-health_l_5ed7a1f0c5b6f8b2ac14a47e
To take immediate action to fight for Breonna Taylor, please visit FightForBreonna.org.
Resources for white parents to raise anti-racist children:
Books:
Podcasts:
Articles:
Articles to read:
Videos to watch:
Podcasts to subscribe to:
Books to read:
Films and TV series to watch:
13th (Ava DuVernay) — Netflix
American Son (Kenny Leon) — Netflix
Black Power Mixtape: 1967-1975 — Available to rent
Clemency (Chinonye Chukwu) — Available to rent
Dear White People (Justin Simien) — Netflix
Fruitvale Station (Ryan Coogler) — Available to rent
I Am Not Your Negro (James Baldwin doc) — Available to rent or on Kanopy
If Beale Street Could Talk (Barry Jenkins) — Hulu
Just Mercy (Destin Daniel Cretton) — Available to rent
King In The Wilderness  — HBO
See You Yesterday (Stefon Bristol) — Netflix
Selma (Ava DuVernay) — Available to rent
The Black Panthers: Vanguard of the Revolution — Available to rent
The Hate U Give (George Tillman Jr.) — Hulu with Cinemax
When They See Us (Ava DuVernay) — Netflix
Organizations to follow on social media:
More anti-racism resources to check out: