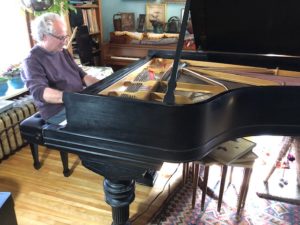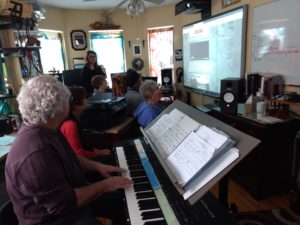 Feedback:
Thanks for your music and sharing your journey and focus for your art, also thank you to your wife for the wonderful images, it was so interesting.  Donna
Thank you again for an informative and delightful visit yesterday! I loved it! I'll attach the few pictures I took.
Hanneke Notman
Many thanks to you & Candy for the amazing tour of your home, music & art.
Ginny Mahlum
Thank YOU for an enlightening and most interesting introduction to your music and creative endeavors. I marvel at your innovation and look forward to attending one of your theater performances..and perhaps beginning some lessons on a silent for 38 years piano in our home!
Betsy Tapper