The Alchemy of Language Opening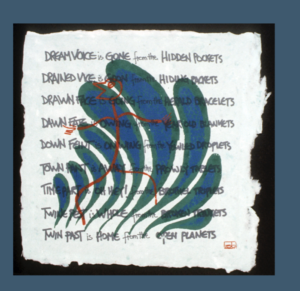 George Roberts / DownStairs Press – has been invited to have a show, The Alchemy of Language.   Delayed a year by Covid, this show will now open on June 11, 2021, in the Emeritus Gallery at the Minneapolis College of Art & Design.
Work to be exhibited includes printed books and broadsides, altered books, and printing collaborations with several other artists…a retrospective of my work over the past thirty years.  I invite you to drop by and have a look.
For all the pertinent details, including up to date Covid considerations, here is a link to the MCAD website: https://mcad.edu/event/alchemy-language