Paint To Process – Kickoff
February 21 @ 6:30 pm

-

8:30 pm
Call For Art
Hey all, I'm the writer of the article below on being nonverbal. Do you also have accessibility needs? Perhaps a need for more online activities? Well, if you like making art and sharing your experience in a supportive group, consider joining the program Paint to Process!
We will be meeting on Discord on Tuesdays at 6:30 pm starting on February 21st. During the first meeting, we can discuss if that schedule will work for everyone. There are four spots available. A free care package of art supplies will be mailed to participants. All you need to do is register, show up, create, and support!
If you are interested please send an email to: Alkemyfrost@gmail.com
Screenshots may be taken for ACW but will only be shared publicly if all members consent.
Best wishes,
Alkemy Frost
(Ne/Nir/Nem)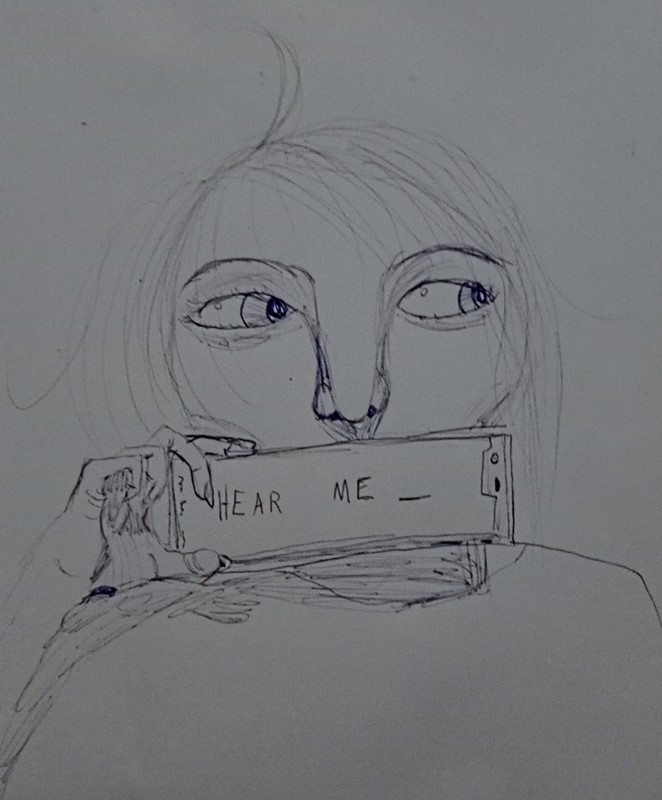 Being Nonverbal
By Alkemy
As a kid, I'd often think "I'll never speak again" and "I wonder if I can make my own sign language…" at the time it was probably chalked up to drama. The times I absolutely couldn't speak were taken as something like stubbornness or some other undesirable mentality. Now I know that I have selective mutism and that is what causes me to have trouble talking.
Selective mutism is when a person can't talk sometimes and is more commonly referred to under the less specific term nonverbal. Someone may be nonverbal some of the time or all of the time. There are a variety of reasons a person may be nonverbal, including but not limited to being Deaf, Autistic, having social anxiety, trauma, a problem with the vocal cords, or a stroke. In my case, I'm Autistic and have social anxiety as well as a vocal cord issue.
So can I talk? Most of the time yes. Do I want to? Not really and in some instances I absolutely can't. Talking takes a lot more mental work than most people give it credit for. Similar to taking for granted how easy it is to walk when other people have to work really hard at it or can't walk at all.
I want to point out that speaking isn't necessarily better than not speaking. Someone who is forced to speak might be suffering more than someone making the choice not to. What can make it harder though is if there is a lot going on, too many people, I don't know the people around me, I'm tired, I don't feel good, or I'm stressed out. When in smaller more familiar situations with less sensory input I feel less overwhelmed and more inclined to talk. It can also help if the interaction is something more scripted like singing a song I've memorized or reading something written.
There are many ways to communicate, speaking isn't always one of them. For someone who has experience with being nonverbal there are other options you can use. Text message, email, handwriting, Text to Speech, Real-Time Text, or American Sign Language (ASL). Unfortunately, not everyone I interact with is willing to accommodate my needs. Patience is key and even if you don't understand why, it is important to follow a person's accommodations.
Remember, don't take it personally and give people time. Try turning on Real-Time Text (settings>accessibility) or learning ASL and check out the ebook Gallant by V. E. Schwab to see nonverbal character representation. You can also be a person's voice if they ask. We really appreciate the support!