February Crossword continued!
February 6 @ 8:00 am

-

5:00 pm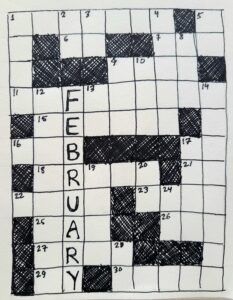 Print this image or copy it down on a piece of paper to do ACW's February crossword! First clue here, next 3 clues on February 8th. Email Kellyfrankenberg@gmail.com for answers at the end of the month.
Across:
6."See, Say, ___" former ACW project
A type of wave present in our home around electronics
To take a wife; marry.