Euphoria Short Works Festival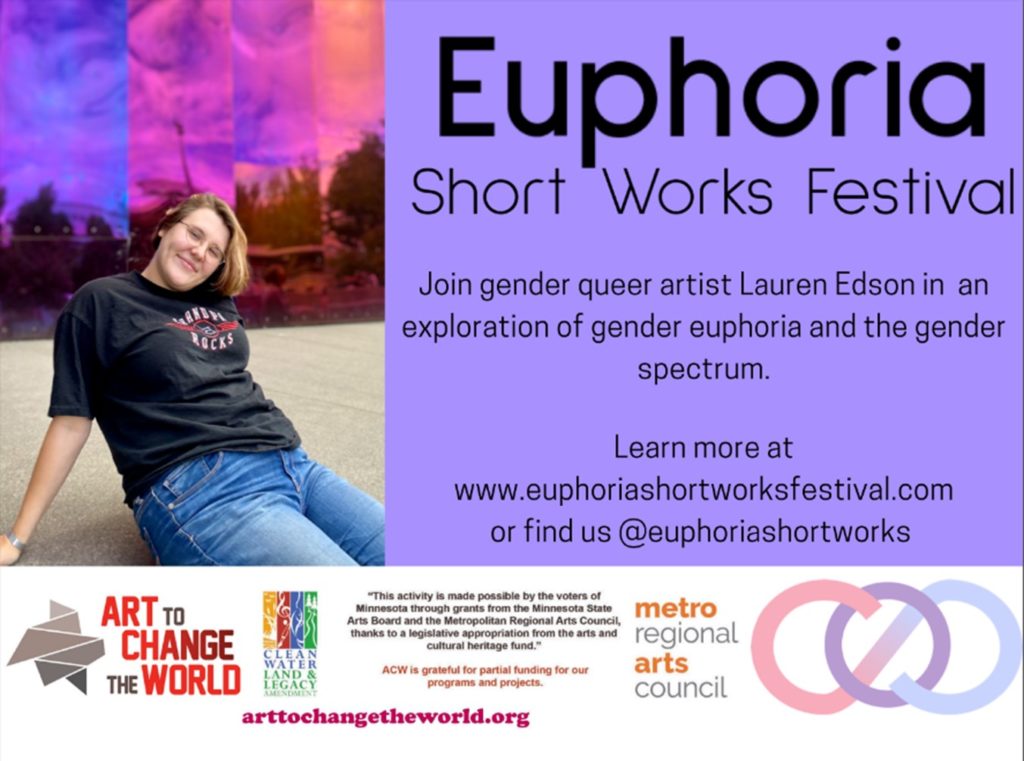 Team Euphoria
Art to Change the World's Coaching Project Team Euphoria proudly presents the Euphoria Short Works Festival!
Project Manager Lauren Edson and Coaches Susan Hensel and Mark Jelinek have worked together to create a festival focused on celebrating all forms of gender expression. This festival will feature local Minnesota artists, sharing what gender means to them. From poets to comedians to short films, there will be a wide variety of unique voices and stories to share with you all. As a gender queer artist, Project Manager Lauren knows the importance of creating a safe space where one can feel accepted and celebrated for their identity. They hope that this festival will encourage people to learn more about the gender spectrum and embrace the uniqueness and euphoria that comes with expressing one's truest self. Participants are TBA.
The festival will be taking place on April 30th at the Capri Theater at 7:30 PM. We hope to see you there!
Address: 2027 W Broadway Ave, Minneapolis, MN 55411
More information: Lauren Edson <laureneedson@gmail.com>