CALL FOR ART: NE Calendar
September 1, 2022 @ 8:00 am

-

5:00 pm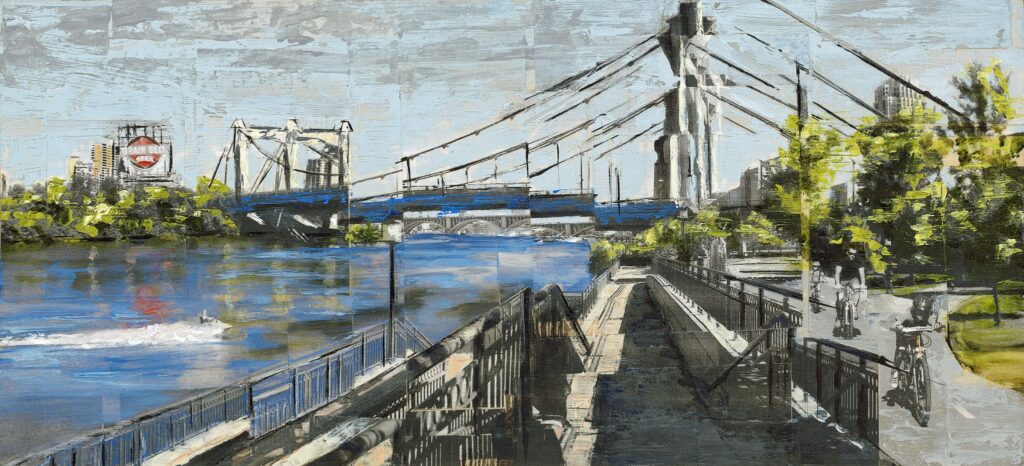 Call for 2023 Calendar Artwork
We're looking for active, colorful, beautiful and/or funny images from Northeast or by artists based in Northeast that bring cheer and a feeling of togetherness, community. They can be but do not need to be tied to recognizable individual neighborhood landmarks. Jurors will look for variety in areas, seasons and perspectives.
Deadline: September 1, 2022 for the 2023 NE Calendar
Awards: Images will be chosen for the months, each receiving $200, and one as the cover, $400.
Artists receive up to 25 copies of the calendar if desired. Selection will be juried independent from the Arts District board.
Calendars will be distributed through the advertisers and artists in early December, free to the public. They make great housewarming or host/hostess gifts.
Find a downloadable PDF of the submission requirements, at the end of this article: Call for Artwork.
To submit images for consideration:
E-mail your images to advertise@northeastminneapolisartsdistrict.org
There is no entry fee to participate!
Participants may enter up to 5 images (max).
Winning submissions from past years are not eligible for re-submission.
Any art medium is acceptable, but must be submitted as a print-ready emailed image (see below).
SUBMITTING YOUR IMAGES — Please INCLUDE:
"Calendar" in the subject line
Your name as it will appear in the calendar
Title of the piece on the file label(s)
Image files MUST be 2500 X 3300 pixels or larger. Strong preference for horizontal format or work that can be cropped to horizontal format.
Accepted file formats: .jpg (preferred), .tiff
A short background statement/story about the image and where it is in Northeast or how the artist is connected with Northeast, which can accompany it if printed. For example: "Sunset viewed from the courtyard through the Crown Center sign produces this apparently backward image."
Include permission note from the subject/s if photo is of individual person/people.
Please note if you would like your image considered for the cover.
NOTES
Cover images usually include continuous-tone or expendable areas where the title can appear tastefully, or are images in vertical formats that lend to the title appearing beside the image.
If files exceed 25MB total per email, you will need to submit more than one email.
OWNERSHIP OF IMAGES:
The artists retain rights to their images for future use and sale. Northeast CDC /dba/Northeast Minneapolis Arts District receives one-time publication rights to use images in the calendar and associated materials, websites and social media used to promote the calendar and the Northeast Minneapolis Arts District. The artists will be credited wherever the work appears, as feasible.
Call for Art updates at will be posted here on  northeastminneapolisartsdistrict.org or Facebook/Northeast Minneapolis Arts District.