Black History Month Begins
February 1, 2022 @ 8:00 am

-

5:00 pm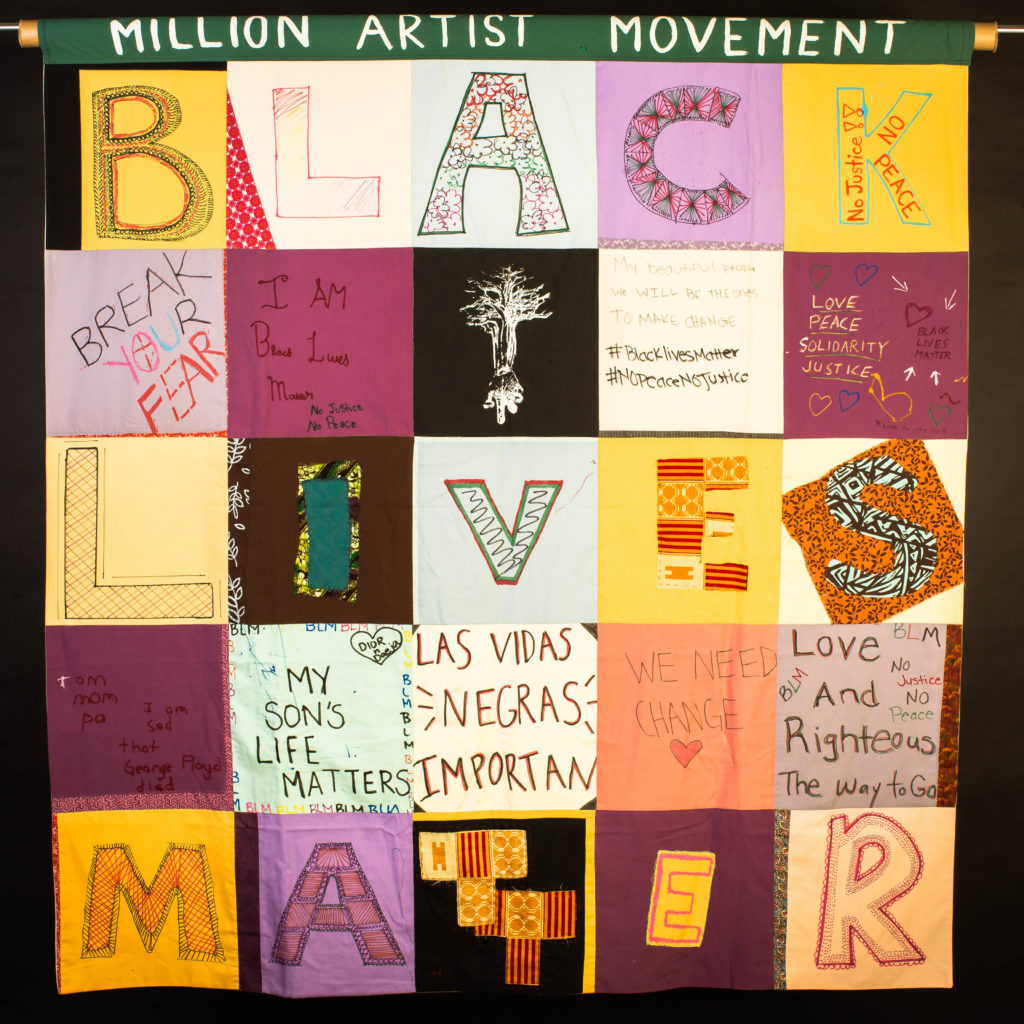 Celebrate Black History Month
By Laura Mann-Hill -ACW Diversity and Inclusion Coordinator
Power Tree Quilt by Million Artist Movement, a Black-led artist cooperative. 
Photo: David Schnack
"If you know the beginning well, the outcome will not trouble you." African Proverb
Feb. 1, 1926 – What is now known as Black History Month was first celebrated on this date as Negro History Week by Carter G. Woodson. It became a month-long celebration in 1976. Our history is much deeper than one month can capture. It begins in Africa and expands around the globe. Black Liberation is rooted in our knowledge of self. No matter how you choose to honor Black History Month, there are many stories and layers of resistance, joy, pain, genius, and beauty to learn about and celebrate every day of the year. ACW is here as a collective community for us to work together to all heal, thrive, and create art that inspires us to take action to manifest the changes we seek.
Support Black Arts, Culture & Business in our community: https://mspmag.com/arts-and-culture/black-owned-businesses-in-the-twin-cities/
Support Black-led arts-based groups in our community, including Juxtaposition Arts,  Black Table Arts Co-op, Catalyst Arts,Truartspeaks, George Floyd Square Instagram, Million Artist Movement and so many more amazing community artists and events!
Continue to educate yourself on Black History which is Global History all year-round:
Podcast: Black History Year https://podcasts.apple.com/us/podcast/black-history-year/id1471015571?i=1000495754733
1619 Podcast Episodes 5 and 6: The Land of Our Fathers pt 1-2 (audio)
https://www.nytimes.com/2020/01/23/podcasts/1619-podcast.html
Kadir Nelson explores history through heart and soul https://www.npr.org/2011/09/26/140807940/heart-and-soul-an-african-american-history