ACW Art @ Sociable Cider Werks Opens
September 1-30
For all of September, see ACW art at Sociable Cider Werks!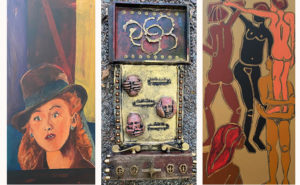 As part of the Arts District Palette: Where Neighbors and Artists Mix project with the Huxley Apartment, Sociable Cider Werks is hosting a show in their restaurant until September 30. Check it out! 1500 Fillmore St NE Minneapolis, MN 55413
Layl McDill, Owen Brown, Ashtyn Sibinski, Candy Kuehn , Jodi Janz, Catherine Palmer, Hannah Foster, Jodi Reeb, Barbara Bridges, Cory Favre, Mary Bacon*, Laurie Salmela, Anne Kleinhenz, Judy Ostrowski, Jo-Anne Reske Kirkman, Susan Gainen, Scorpio Rising, Lucienne Schroepfer, Kathryn Greimel, Kris Lange.