Art-A-Whirl 2022
May 22, 2022 @ 12:00 pm

-

5:00 pm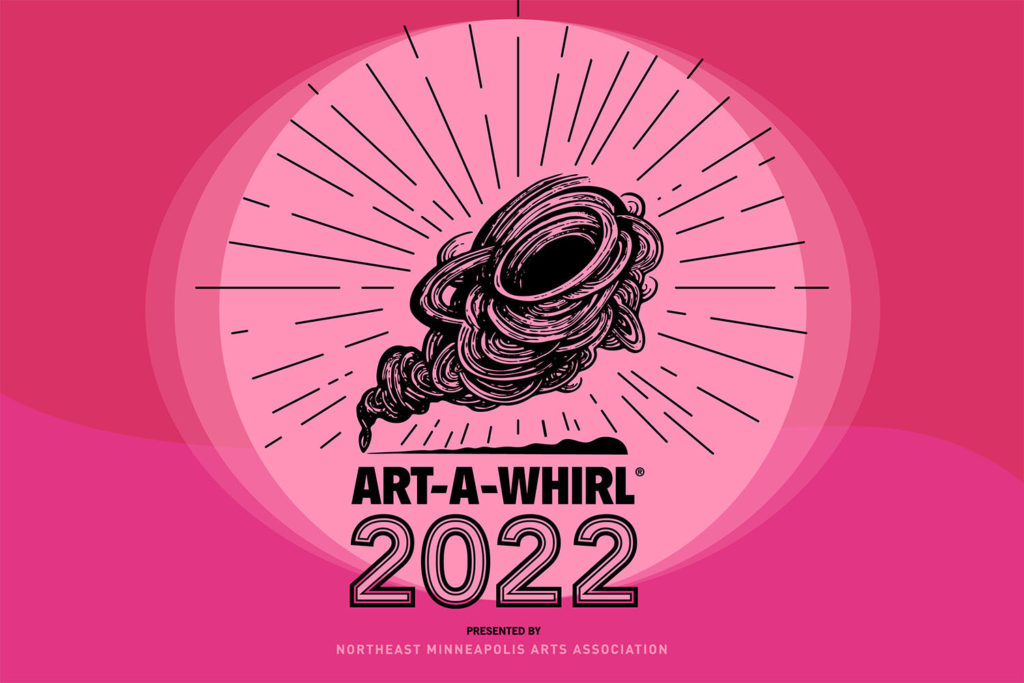 Art-A-Whirl is the largest open studio tour in the country, which happens annually throughout Northeast Minneapolis the third weekend of May.
Over 1,000 NEMAA member artists, galleries, and businesses participate across all of Northeast Minneapolis at over 60 locations. Art-A-Whirl is a fantastic way to connect with artists in their own spaces, enjoy demonstrations and interactive activities, listen to live music, and enjoy local restaurants and breweries. Art-A-Whirl is free and open to the public.
Dates & Times:
Friday: 5pm – 10pm
Saturday: Noon – 8pm
Sunday: Noon – 5pm
Find Open Studios in the following buildings:
2010 ARTBLOK
2010 E HENNEPIN AVE
CALIFORNIA BUILDING
2205 CALIFORNIA ST NE
CASKET ARTS BUILDING
681 17TH AVE NE
CASKET ARTS CARRIAGE HOUSE
1720 NE MADISON STREET
FLUX ARTS BUILDING
2505 NE HOWARD ST
GRAIN BELT BOTTLING HOUSE – 79
79 13TH AVE NE
GRAIN BELT WAREHOUSE – 77
77 13TH AVE NE
HOLLAND ARTS – EAST BUILDING
639 22ND AVE NE
HOLLAND ARTS – WEST BUILDING
607 22ND AVE NE
JACKSON (JAC) FLATS
901 18 1/2 AVE NE
NORTHRUP KING BUILDING
1500 JACKSON STREET NE
Q.ARMA BUILDING
1224 QUINCY ST NE
SOLAR ARTS BUILDING
711 NE 15TH AVE
THORP BUILDING
1618 NE CENTRAL AVENUE
WATERBURY BUILDING
1121 JACKSON ST NE
Find the full directory of artists here.
Shop Art-A-Whirl artists here.