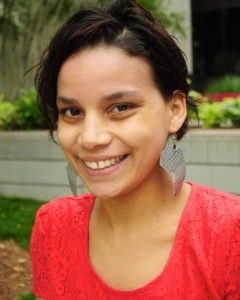 ACW Member, Laura-Mann Hill, amplifies the voices of those who need your support and suggests educational resources.
Inform yourself and others in your world!
Four  BIPOC essays  https://www.startribune.com/3-black-twin-cities-authors-reflect-on-love-history-hope-after-george-floyd-killing/570671041/
https://www.reclaimtheblock.org
https://www.blackvisionsmn.org/
Resources  for BIPOC Organizers 
Minneapolis Artists who need help.
https://www.mprnews.org/story/2020/06/03/twin-cities-black-artists-need-broad-community-support-more-than-ever
BOOKS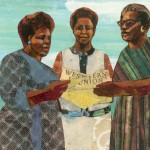 We offer this list as a resource for readers who, like us, are looking to learn.
5 Books on Civil Rights You Can Read Now for Under $3

Educational Books on Fighting Racism
16 Black-Owned Bookstores You Can Support Right Now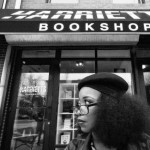 20 Children's Books to Help Foster Conversations on Race
DiAngelo offers a helpful discussion guide for her 'New York Times' bestseller.
---
Million Artist Movement
Million Artist Movement is a Twin Cities based cooperative of artists working at the nexus of art and politics for Black liberation. With the leadership of Black, Brown, and Indigenous artists, we use our voice as artists to speak out against oppression and coalesce people, art, and power into change.  In this moment, MAM is using art to address the disease of state-sanctioned violence and affirm our right to safety, rest, and healing. Visit http://millionartistmovement.com/ or https://www.facebook.com/millionartistmovement/ to learn more. Donate here
_______________________________________________________________________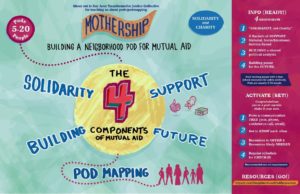 Building a Neighborhood Pod: Resources
How to Build a Neighborhood Pod (includes sample text for your flyer)
Big Door Brigade: COVID-19 Mutual Aid Resources
Bay Area Transformative Justice Collective: Pods and Pod Mapping Worksheet
Mutual Aid Disaster Relief: Safety Practices for Mutual Aid Food Supply & Distribution During the Coronavirus Pandemic
American Friends Service Committee: How to Create a Mutual Aid Network
Hennepin County COVID-19 Resources in many languages: Hennepin County Resources
Resource Doc on neighbourhood watches and how NOT to recreate policing.
For Access to this Doc use: tinyurl.com/NeighborhoodPodResources
Connect with us at mothershippods@gmail.com
---
Local Organizations:
https://www.blackvisionsmn.org
https://www.reclaimtheblock.org/
https://voicesforracialjustice.org
---
More Resources. Document compiled by Sarah Sophie Flicker, Alyssa Klein in May 2020

This document is intended to serve as a resource to white people and parents to deepen our anti-racism work. If you haven't engaged in anti-racism work in the past, start now. Feel free to circulate this document on social media and with your friends, family, and colleagues.
Here is a shorter link: bit.ly/ANTIRACISMRESOURCES
To take immediate action to fight for Breonna Taylor, please visit FightForBreonna.org.
Resources for white parents to raise anti-racist children:
Books:
Podcasts:
Articles:
Articles to read:
Videos to watch:
Podcasts to subscribe to:
Books to read:
Films and TV series to watch:
13th (Ava DuVernay) — Netflix
American Son (Kenny Leon) — Netflix
Black Power Mixtape: 1967-1975 — Available to rent
Clemency (Chinonye Chukwu) — Available to rent
Dear White People (Justin Simien) — Netflix
Fruitvale Station (Ryan Coogler) — Available to rent
I Am Not Your Negro (James Baldwin doc) — Available to rent or on Kanopy
If Beale Street Could Talk (Barry Jenkins) — Hulu
Just Mercy (Destin Daniel Cretton) — Available to rent
King In The Wilderness  — HBO
See You Yesterday (Stefon Bristol) — Netflix
Selma (Ava DuVernay) — Available to rent
The Black Panthers: Vanguard of the Revolution — Available to rent
The Hate U Give (George Tillman Jr.) — Hulu with Cinemax
When They See Us (Ava DuVernay) — Netflix
Organizations to follow on social media:
More anti-racism resources to check out:
Document compiled by Sarah Sophie Flicker, Alyssa Klein in May 2020