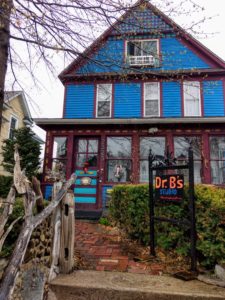 Feedback:
Thanks again for organizing this wonderful OLLI course. I enjoyed each and every session. The art, creativity, neighborhoods all wonderful. Classmates were nice too!    Hanneke Notman
Thank you so much for all of your efforts in organizing this interesting and fascinating class for OLLI.  You are a fantastic organizer as well as a very talented artist.  It was very generous of the artist to spend time with us and educate us on their unique disciplines.  You all have such diverse and amazing talents as well as a commitment to social justice and social change.  I think this class opened up a whole new window for all of us who attended.  Thank you so much to you and all of the artist who helped us discover "Art to Change the World".    Ginny Mahlum
High points:
*Enjoyed your resourcefulness to make the amazing art that expresses so much of you!
* Liked Totis 1 , tour outside and Higher Power Door Knobs
* Loved seeing your house
Barbara's Reflections:  "I was  nervous about having the OLLI group visit my studio.  The visit was very affirmational to me and my somewhat unconventional art form.   I appreciated the opportunity to share.   the questions were provocative and really made me think about how deliberate I am in my practice.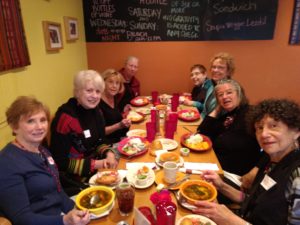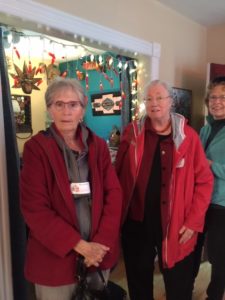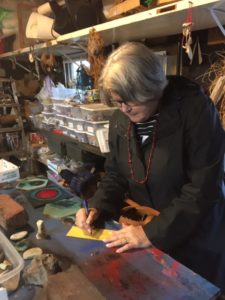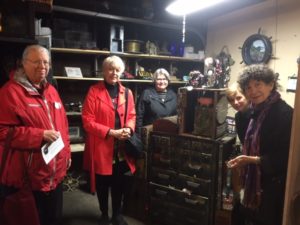 Program Survey Results:
High points:
Loved Barb Kobe Dolls
* learning about the breadth and depth of creative people and mediums in NE Minneapolis.
*The studio visits- both the people and the art
* I loved meeting the artists and having the art explained by the artist. Loved the format.
So original! opened up a whole new world of art and creativity for me. Unique experience and so generous of artists to open up their homes to us.
*  Barbara B's house and Barb Kobe's studio.
All classes and experiences were wonderful. Beautiful art in all its different forms!
Suggestions for next time:
* More classes
*Let us make art
* Stairs were a challenge for me