April 28, 2021    10:00-11:30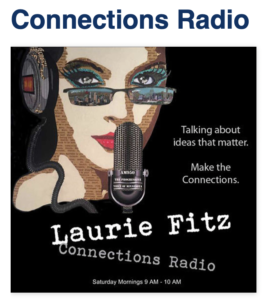 Finding Our Voice for Social Justice
Laurie Fitz
Phone: 612-325-5383 cell
Address: 5995 Drake Drive, Independence, MN 55359
Email: FitzRadio@gmail.com
Website: http://connectionsradiomn.com/
Radio show host and Communications Specialist, Laurie Fitz explores our relationship to ourselves, our community and the world around us — 9am Saturday mornings on AM950, the Progressive Voice of Minnesota. In this course, Laurie will explore the challenges many face in giving voice to the issues and ideals that are most important to us. From the "Minnesota Nice" culture to the fears that have grown within us since childhood haunting us about "not saying it the right way" — Minnesotans have difficulties with expressing themselves & making their voices heard. The power of our collective voices are needed more now than ever before.  Knowing that silence perpetuates social injustices, this course will outline ways to claim your voice, embrace courage to confront inequalities and give steps on ways to share your voice that will support being heard in deeper ways. Whether you need work in expressing your voice for change, or need help in supporting others to do so, this course will highlight how to build your personal perspective on social injustices and learn ways to share those ideas with the confidence of your convictions.
During our time together I will be focusing on "Voice" as our collective understanding of ourselves. Who are we, and what is our "Voice" and how do we use our voice to support change?
There are two articles I would like you to read prior to our time together.
---
Art to Change the World artists will lead interactive discussion and inquiry based experiences focused on discovering the nature of social justice art and answering the question, "CAN art change the world?"
March 24, 2021  10:00-11:30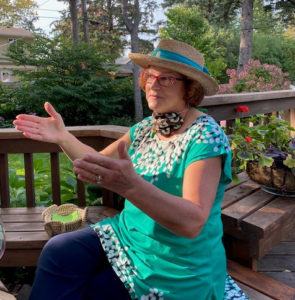 Curating as a Tool for Social Justice
Lynnette K. Black, Artist, email      lkblack@comcast.net, websites:  lynnetteblackart.com, https://www.plymouth.org/explore/arts/
https://textilecentermn.org/wearethestory/
Presenters:
Lynnette K. Black,curator for Conn Gallery, Plymouth Congregational Church. Retired Global Medical Device Marketer.
Mariana Shulstad.Textile Center board of directors, current president. Retired lawyer specializing in American Indian Law, and continues to have regular involvement in Indian issues and communities.
Representative of (TBD) Women of Color Quilters Network.
Art Exhibitions at Plymouth Congregational Church support the church's priorities of racial justice, gender & LBGQ equality, environmental justice and welcoming immigrants.
The exhibition in the Conn Gallery at Plymouth scheduled for January – April 2020 is sponsored by the MN Textile Center and will feature one of seven traveling exhibitions of the
"We Are The Story" Quilt Exhibition presented by Women of Color Quilters Network.
PRE_READ BEFORE CLASS:
Pre-workshop Resource:
https://www.nytimes.com/2020/12/16/arts/design/quilt-art-women-injustice.html
Source: New York Times Gone but Never Forgotten in a Quilt By Patricia Leigh Brown Dec. 16, 2020
Members of the national Women of Color Quilters Network draw on personal experiences of injustice, turning their needlework into symbols of liberation, resistance and empowerment.
"When people think of quilts, they think about warmth and security," said Carolyn Mazloomi, [founder of Women of Color Quilters] who curated the exhibitions and is the network's founder. "So they can be a kind of soft landing — a way to tell the story of difficult topics."
Video of Dorothy Burge's presentation with an introduction by Mariana Shulstad, President of the Board of the Textile Center.
Same slides and audio content as Dorothy's section of the OLLI class.
https://www.youtube.com/watch?v=fgHbgvvpPUM&list=PLPQ_E2BWxdh2heHPhWxl9kJZzFczM2cCE&index=7&t=13s
New York Times article about the "We Are the Story" Project with 7 traveling exhibtions  by Women of Color Quilters and supported by the Textile Center.
https://www.nytimes.com/2020/12/16/arts/design/quilt-art-women-injustice.html
Virtual Exhibitions of 6 of the  "We Are the Story" exhibits and calendar of future exhibitions.
https://textilecentermn.org/wearethestory/
In order to reach all the information about the We Are the Story quilts, go to the Textile Center of Minnesota website – www.textilecentermn.org – and Click on "See Art."  Then there is a dropdown list and We Are the Story is the third link.   It brings up a lot of background, the links to the seven virtual exhibits, and also the venues where the various exhibits are and will be hung for in-person viewing along with the schedule when those venues will be open.
Also the third week in May Dr. Carolyn Mazloomi, the brains behind the concept – she was shown in one of Dorothy's slides – will be in town along with 40 of the quilters who are included in the show.  There will be a series of presentations, lectures, etc., some of which will be available virtually and some will be capable of limited in-person participation.
___________________________________________________________________
March 31,2021  10:00-11:30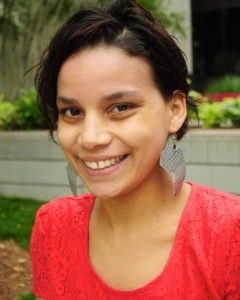 Going Remote- Delivering Positive Social Change Virtually (while trying to maintain mental health for all!)

Laura Mann Hill and Meredith Schilsky 
Contact Information: Meredith- ​meredith@twpg.org​; Laura- ​lmann.hill@gmail.com Preferred Format: Skill-building Workshop
Audience: This workshop is designed for adults looking for productive, practical and effective ways to virtually work with youth. When the pandemic hit, many arts organizations and programs were shuttered. We went from offering in person, arts-based programming designed to deliver social change work to an online community where our students were struggling with everything from the pandemic to the racial injustices around them. Our skill-building workshop will take you through our process- two theatre practitioners- who moved to online platforms to devise and create a zine with youth ages 12-18. We will focus on engagement strategies in the virtual setting, generating discussion on tough topics with youth over online platforms and offering support as our students managed their own mental health throughout the process. We will also touch on transitioning from in-person work to virtual projects, working within a tight project budget/deadline, our weekly/daily schedule with youth and delivering a product to share with our community.
Learning Objectives:
Virtual engagement strategies
Tackling tough topics in a virtual setting
Practical project planning and execution
________________________________________________________
Resources from Session
Jam Board  https://jamboard.google.com/d/1T8p_lX-1UwhgcsrGNftJLJ8hqCYm1G4kw4biU9dnNBA/edit?usp=sharingDiaries: : https://linktr.ee/twpgPP Presentation from Meredith and Laura
https://docs.google.com/presentation/d/1b7HN8wNrL5eNLSMTOf-j-igj7nrRX2qjL_9lIUpMic8/edit?ts=60648a32#slide=id.pAction Promises

From Kate Stolpman to Everyone:  11:27 AM

Need to be more involved with youth in my neighborhood

From Dustin to Everyone:  11:27 AM

I think I will contact our local schools and see what they are doing?

From Meredith Schilsky to Everyone:  11:27 AM

I feel moved to join you all as an official member!

From Me to Everyone:  11:27 AM

I am going to learn how to use a jam board!

From Mary Deschamp to Everyone:  11:27 AM

To pursue more information about Barbara Bridges Organization

From Sherrie Marcy to Everyone:  11:28 AM

Cultural appropriation is a provocative topic.

From Mary Deschamp to Everyone:  11:28 AM

Barbara, must one be an accomplished artists to be a Member?

From Carol Rudie to Everyone:  11:28 AM

think through research on "cultural appropriation"…

From Laura Mann Hill (she/her) to Everyone:  11:29 AM

I am going to think about how to include more voices in the cultural appropriation conversation and how to make that action oriented

possibly

From Carol Rudie to Everyone:  11:29 AM

There aren't just two sides of the cultural appropriation issue!  It's nuanced

From Laurie Fitz to Everyone:  11:30 AM

I will look forward to reviewing the ppt! I love the exercises and may see ways to integrate into some of my workshops too. THANKS

From Mary Deschamp to Everyone:  11:30 AM

Louise Erdrich on the cultural appropriation group?

Liz Dodson recommends 2 books How to Avoid CBill , and The Code Breacker Walter I.
__________________________________________________________________________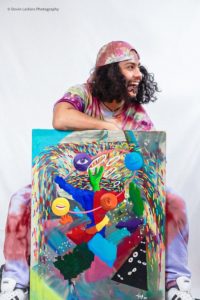 "Discovering Street art culture and experiencing how it has influenced the social justice movement" 
By creating your own piece of art you will be able to experience the way that street art creates a movement of social justice in order to show the realities that are presented in front of us.
Brian Serrano Aka Scorpio.  Scorpio is an International artist, specializing in Visual art. Using multiple skills for visual design such as Photoshop, Illustrator, Procreate, painting, and sculpting. while using his work to visually attract his audience the experience is more about the story telling, creating a portal to a world that may or may not exist. Working all across the country such as Florida, California, Colorado, Minnesota, and even international in Spain.
Diving into the art world to experience the thrills of human creativity is life changing I invite you to try it
Website: ScorpioRisingArt.com Email: ArtScorpioRising@Gmail.com
Artist  Minneapolis
---
April 14, 2021    10:00-11:30
1-4C (spoken or read as '1 through 4C')
is a group who facilitates productive social conversations by utilizing the hair industry and culture as a common gateway into understanding. We seek to change and diversify the Minneapolis hair industry through sharing perspectives, education, access, and reform.
Our group's name makes reference to the different types of hair and hair textures that all people can have; 1 being straight hair, and 4C being extremely curly or coiling hair. We chose this name specifically because these hair types span across all different races: an Asian person can have the same hair type as a Hispanic person, an African American person can have the same hair type as a Caucasian person, and so forth. We believe that hair care and professionalism should extend to everyone, regardless of their hair type or race.
For us, hair is a gateway in which we can better understand our communities and broader social topics that affect us all, as well as aid in productively impacting socio-economic structures, education, conversation, and professionalism.
Bio:   Bianca was the first youth representative for the City of Minneapolis Youth Violence Prevention Executive Committee for over 4 years, appointed by former Mayor R.T Rybak. Bianca has been a Youthprise Change Fellow and a grants manager for Greater Twin Cities United Way.
Bianca Dawkins, is the new Philanthropic Services Associate for the Minneapolis Foundation. She will be leading the effort of workplace giving through Employee Assistance Funds. Bianca leads with a background of grantmaking, starting her own businesses and implementing ways to become a better servant leader to the customers she serves!
Bianca Monique Dawkins
Phone: 612-940-4026
Address: 5300 Vernon Ave South, Apt 114, Edina MN 55436
Email: biancamonique44@gmail.com
Website: https://www.facebook.com/bianca.m.dawkins/
___________________________________________________________________________________________________________________________________________________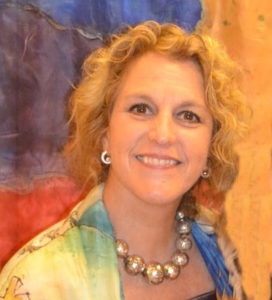 April 21, 2021    10:00-11:30
Compassionate Arts:  Photography that Matters
Kira Carrillo Corser, Artist  phone   510.684.4651 Address 2450 Wintergreen Lane, Fallbrook, CA 92028
Email      kiracorser@gmail.com
websites  www.KiraCorser.com, www.CompassionateArts.net, www.PostsForPeaceAndJustice.org, www.SeaChanges.org, www.Matriot.org
Olli Course Description:
"It was that collection of photographs that caused me to initiate legislation to raise the Medical reimbursement rate for prenatal care for pregnant women."
– Senator Lucy Killea
How Photography can affect Social Justice. Many photographers, poets and other artists want to make concrete documentable change inspired from their own art. Kira Carrillo Corser's work is based in promoting hope, while helping give policy makers, nonprofits and communities tools for change.
Kira will show: examples of her collaborations; how legislation and policy changed statewide and nationally; discuss how artists can work with nonprofits to get funding; and how artists working with communities and policy makers can work together to impact more lives.
Bio: Kira is a California based artist known for social and environmental justice projects that combine photography, painting, video and installations with community and civic partnerships. Kira's work has been on national broadcasts with President Clinton and President Carter, in the Smithsonian, The National Steinbeck Center, The National Center for Civil and Human Rights, the Carter Center. Smithsonian , other museums and State Capitals. Her work has won 25 awards, including an NEA, California Senate Award, and the James Irvine Foundation Grant.
Kira is Co-Founder of Compassionate ARTS in Action with Felecia (Fe Love) Lenee in Los Angeles. They facilitate youth and community workshops promoting safety, justice and environmental issues in 5 cities in California, plus Minneapolis, Atlanta, and Washington DC.
She has a Masters in Fine Art and a Bachelor's degree in photojournalism including 10 years at PBS, 3 books and numerous publications. .
Kira also co-founded the Posts for Peace and Justice Project (www.PostsForPeaceAndJustice.org) with Lisa Parsons from Atlanta, with projects in 5 states.
______________________________________________________________________