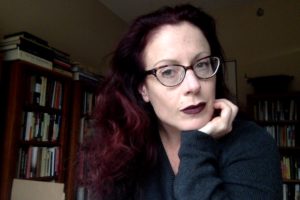 Creative Writing Workshop
This weekly writing group is a safe, confidential, and supportive community for women writers led by New York Times bestselling author Marya Hornbacher, a professor in the graduate writing programs at Augsburg University and the University of Nebraska at Omaha. Whether you're just getting started on your writing practice, looking to generate new material, or interested in getting feedback on your work, this group welcomes you. Studio time will include free writing and generative writing exercises, as well as an opportunity to share your writing and get feedback in a supportive and productive environment. Writers of any genre and any level of experience are welcome. The studio offers participants
a relaxed, creative environment in which to write
a chance to connect with other writers
ideas and prompts for creating new work
constructive feedback and ideas for revision
One-on-one feedback sessions with the facilitator are also available.
Starts Wednesday, February 6, 2019 at 5:30 PM – 7:30 PM
This is an 8-week session that will meet Wednesday evenings 5:30-7:30 pm starting on February 6, 2019. Sessions will take place 2/6, 2/13, 2/20, 2/27, 3/6, 3/13, 3/20, and 3/27.
ModernWell   2909 S. Wayzata Blvd., Minneapolis, Minnesota 55405
__________________________________________________________________
Marya Hornbacher is an award-winning essayist, journalist, novelist, poet, and the New York Times bestselling author of five books, with a sixth forthcoming from Houghton Mifflin in 2020. Her writing across genres appears regularly in literary and journalistic publications, including the New York Times, Boston Globe, Smithsonian Magazine, Crazyhorse, AGNI, Gulf Coast, The Normal School, Fourth Genre, DIAGRAM, and many others. Hornbacher is the recipient of the Annie Dillard Award for Nonfiction, the Fountain House Humanitarian Award, a Logan Nonfiction Fellowship, and other honors. She teaches in the graduate writing programs at the University of Nebraska at Omaha and Augsburg University.
http://www.maryahornbacher.com